Three Ways the Presidents Cup Gets Team Competition Right
Credit:
Via Warren Little//Getty Images. Pictured: Playing Captain Tiger Woods of the United States team celebrates with the cup after they defeated the International team 16-14 during Sunday Singles matches on day four of the 2019 Presidents Cup at Royal Melbourne Golf Course on December 15, 2019 in Melbourne, Australia.
The Presidents Cup kicks off this week at Quail Hollow Club in Charlotte, North Carolina.
Jason Sobel breaks down three ways that the Presidents Cup gets team competition right.
Check out his analysis below.
CHARLOTTE, N.C. – The Ryder Cup is better than the Presidents Cup.
There. I said it.
Sorry, just had to get that freezing cold take off my chest. Maybe it's the historical significance of the Ryder Cup or the relative U.S. dominance of the Presidents Cup or a total combination of various factors. Whatever the case, you'd be hard-pressed to find anyone who'd argue otherwise.
But… there are some ways in which the little cousin of team competitions outshines its biennial equivalent.
I've written some semblance of this piece just about every two years (three in this case, since COVID-19 pushed everything back another year), but it's no less relevant as we embark upon a Presidents Cup week where the American side is once again a massive favorite.
Here are three ways in which the Presidents Cup gets it right.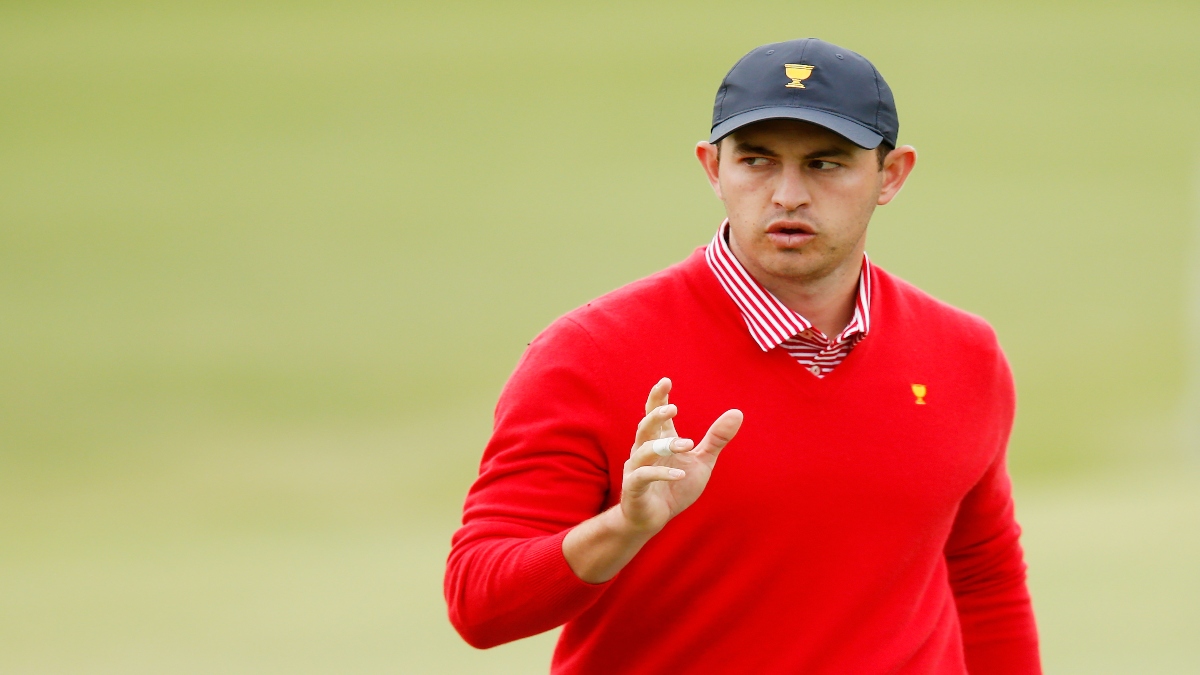 Bet the Presidents Cup, Win $200 (No Matter What!)
Snake-Draft Format
We're all fresh off #FantasyFootballDraftSZN, so it's not such a reach to consider the following: Instead of drafting based on what your fellow teams are doing, imagine somehow blindly drafting players without knowing who's on the other rosters so far.
I suppose I've just described DFS versus season-long leagues, but I've also – in an admittedly roundabout way – explained how players are matched up against each other in the Ryder Cup as opposed to the Presidents Cup.
In the former, captains simply list their players – 1 through 4 in partnered sessions; 1 through 12 in singles – and then reveal them, hoping to uncover a few compelling matches along the way. In the latter, however, one captain will announce his player(s), followed by the opposing captain countering with a matchup. Back and forth, just like the snake format of your fantasy football draft.
Tiger Woods might serve as the greatest case study for why the Presidents Cup process works so well.
His final-day opponents at the Ryder Cup, in order: Costantino Rocca, Andrew Coltart, Jesper Parnevik, Paul Casey, Robert Karlsson, Francesco Molinari (twice) and Jon Rahm. Other than the last of those, there really isn't a superstar in the bunch. That doesn't mean the others weren't worthy adversaries – his 4-2-2 record proves they were – but there was never the intrigue of watching him against a Sergio Garcia or Ian Poulter, one of the true sparkplugs of the European squad.
In the Presidents Cup, Tiger has faced Mike Weir in Canada (and lost), Y.E. Yang after getting outdueled for a major (and won) and Abraham Ancer after special request (and won).
The point is, if there are matches that everyone – fans, captains, even the players – wants to see, we have to root for coincidence at the Ryder Cup, but there's a way of definitively making them happen at the Presidents Cup.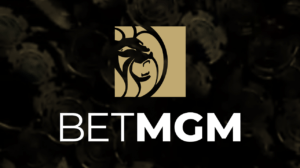 Bet the Presidents Cup risk-free up to $1,000.
Nowhere to Hide
Over the past few years, the qualification process at both the Ryder Cup and Presidents Cup has largely been altered to include more wildcard selections. That doesn't just give more power to the captains; it helps weed out a player who might've won a couple of events at the beginning of the year in the previous system, then squeezed his way onto the team by qualifying.
Having an out-of-form or unwanted player on the roster is more easily handled in the Ryder Cup, where four players sit out during each team session, allowing a captain the ability to better "hide" a guy who might not offer a great chance at success.
I understand that using a nearly quarter-century-old example might be counterproductive to my point, but bear with me: Back in 1999, European captain Mark James sat Coltart, Jarmo Sandelin and Jean van de Velde during each of the first four sessions, racing out to a 10-6 lead with his best players. That strategy backfired, of course, when those three went 0-3 on Sunday during a U.S. come-from-behind victory, but it proved that a captain in that event can essentially try to win with just his top eight or nine players.
In the Presidents Cup, there are five matches during each of the first two sessions, which means there's less room to hide players. Sure, if a captain really wanted to keep a player from competing, it can still happen, but the reality is that every competitor gets some on-course exposure during these two days.
The irony here is that while the Ryder Cup might be better served if there were fewer ways to hide a player, the Presidents Cup might've had a few closer competitions had some back-of-the-roster players for the International team not competed as much in previous editions of the event.
Even so, there's little doubt that more exposure for more players is a better result for the competition as a whole. The Presidents Cup does this better than the Ryder Cup.
One More Day
I've preached this point for years, but it's been more pertinent over the past six months with so much disruption occurring in the professional game: Fans aren't always the highest priority when it comes to the structure and format of events.
I get it. That notion alone is difficult for many supporters of the game to grasp, but there are plenty of masters to serve when it comes to these things, from sponsors to TV rights holders to the players themselves.
I honestly don't know if a fourth day of competition is more entertaining from a fan's perspective – that's a matter of opinion, really, and everyone's might differ – but I do know that it's more compelling from the standpoint of those other factors.
An extra day means an extra 33 percent in ticket sales, TV revenue and ratings. Again, that might not mean much to the fanbase, but it could mean plenty to those corporate entities involved.
In fact, considering the Ryder Cup is such a money-maker for the PGA of America and DP World Tour, which own and operate that event, I'm still a bit surprised they haven't decided to change this historical component of the competition and spread things out across an extra day, just to appease the powers-that-be.
How would you rate this article?
This site contains commercial content. We may be compensated for the links provided on this page. The content on this page is for informational purposes only. Action Network makes no representation or warranty as to the accuracy of the information given or the outcome of any game or event.