Tiger vs. Phil II Preview: What the Rules and Format Mean for Tom Brady and Peyton Manning
Credit:
Stan Badz, Getty Images. Pictured: Tiger Woods, Peyton Manning
Ever wonder how many strokes per side a couple of legendary professional golfers would have to give a pair of ordinary, run-of-the-mill, Hall of Fame quarterbacks in a match? Wonder no more: The answer has been revealed.
This week's Champions for Charity match featuring teams of Tiger Woods and Peyton Manning against Phil Mickelson and Tom Brady will take place Sunday afternoon – and we now know the scoring details.
The front-nine will be best-ball format, with a net component for the QBs, while the back-nine is modified alternate shot, as each player tees off, then the team uses the best drive and alternates from there.
There obviously can't be any strokes given for that back-nine, but the front-nine will have a few dots on the card.
With a handicap through both Cherry Hills CC and Castle Pines GC just outside of Denver, Manning is listed as a 6.4 index; through The Country Club in Brookline, Mass., and Riviera CC outside of Los Angeles, Brady is an 8.1.
All of Manning's most recent scores were posted between May and September of last year and range from 78 to 88.  Brady has posted one score in the last nine months – an 86 last month on a course with a 72.7 rating and slope of 132.
While Woods doesn't own a listed index, it's likely similar to that of Mickelson, who plays to a +6.0 at Whisper Rock in Scottsdale, Ariz. Which means that, for nine holes, the pros should be giving something in the range of 6-7 shots to their fellow two players.
---
Odds for Tiger Woods & Peyton Manning vs. Phil Mickelson & Tom Brady
Confused by these odds? Learn more here.
**Link your PointsBet and Action accounts so your Tiger-Phil bets automatically sync over to the app.
---
Instead, they're only giving three.
Perhaps the golfers are simply better negotiators than the quarterbacks.
Manning and Brady will receive pops on holes 3, 6 and 8 at Medalist GC, host venue for this match. That would be one par-5, one par-4 and one par-3 – and not necessarily the holes where they'd usually receive 'em, as these three are listed as the seventh-, fifth- and 13th-handicapped holes on the course. Of course, they'll also play tees further up than the tips, where their partners will tee off.
While all pre-match analysis of last Sunday's game featuring Rory McIlroy and Dustin Johnson against Rickie Fowler and Matthew Wolff came down to a question of which player could hit it closest to the pin in the tiebreaker – essentially proving the point that variance had rendered it a toss-up – that won't stop us from seeking an edge in this match.
Let's take an early look at three potentially critical aspects of this Champions for Charity match.
---
Best Tiger-Phil Promos!
---
1.  Manning leads the numbers game
Anyone who plays golf for a few bucks recreationally understands the value of getting strokes – and if you're an 8.1 index, unless you've got too much pride, you're trying to extract one stroke a side from a guy who's a 6.4.
The fact that Manning and Brady are essentially playing to the same number offers an obvious yet subtle advantage to the lower handicap. Couple that with the fact that they're not getting what should be their full complement of strokes, which would've helped Brady more, and Manning should have the advantage here – a data point that we've got to believe his partner Woods certainly understands.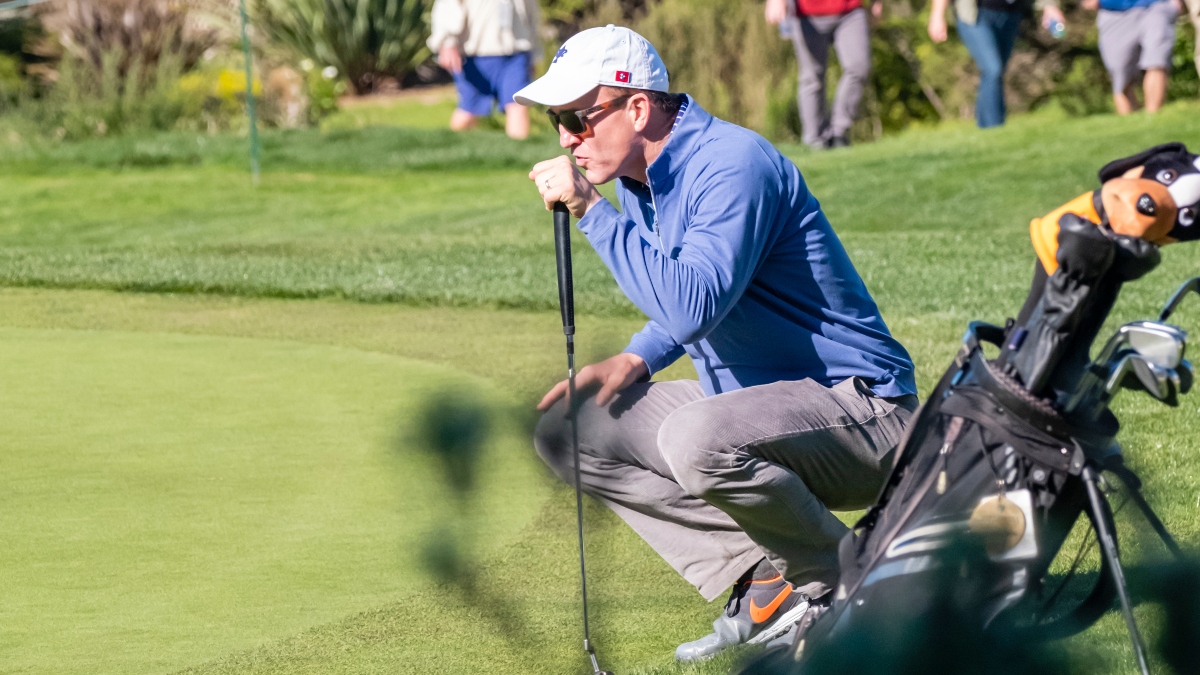 2. Take the better QB off the tee
The back-nine is where the money is made and this format should have us looking for an edge.
If there's an advantage for the QBs, it's that — as mentioned earlier — they will be teeing off from a tee box further up, essentially what would be the white tees, or maybe the blues, on most courses, instead of the tips. We shouldn't expect these guys to hang with the pros all over the course, but we shouldn't be surprised if Manning or Brady, a couple of strapping lads, can bang the ball off the tee.
Undoubtedly, each team would prefer to have the pro hitting the crucial approach shot into the green, so ostensibly, the team with the QB who can hit it long and keep it in the short stuff should have a back-nine advantage.
Again, it's a fairly negligible differential, but if we're trying to handicap which player might be better off the tee, we should again assume the lower handicap — by the slightest of margin — which offers another advantage to the Woods/Manning tandem.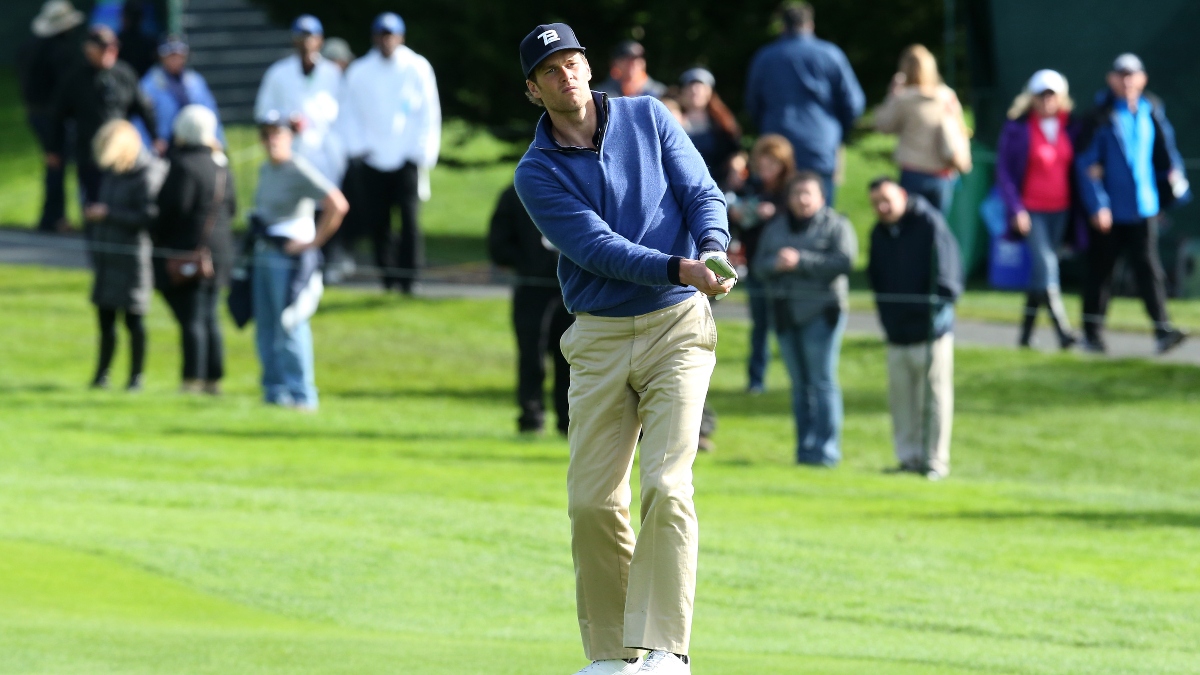 3. Examine the intangibles
If anyone knows this golf course, it's Tiger, as Medalist is his home club and he's played countless rounds there. Advantage: Woods/Manning.
That said, if anyone is more motivated, it's Phil, based on their respective attitudes toward the first iteration of The Match a year-and-a-half ago. Advantage: Mickelson/Brady.
Of course, if you're picking between the QBs, it's important to note that one is retired and likely has more time for golf than the one who is still active, just moved to a new state and is trying to learn a new playbook (when he finally finds it in the right house). Advantage: Woods/Manning.
Then again, Brady might be the most hyper-competitive athlete this side of Michael Jordan that we've witnessed in the past two decades, a guy who (in case you hadn't noticed) isn't too keen on losing. Advantage: Mickelson/Brady.
What does it all mean? We don't know yet which intangible will be more vital than the others come Sunday, but it's important to keep 'em all in mind when trying to handicap this match.
How would you rate this article?