Sobel: Predicting Tiger Woods' 2020 Results at Every Tournament He'll Play
Credit:
Andrew Redington/Getty Images. Pictured: Tiger Woods at the 2019 Masters
Anyone can predict Tiger Woods' schedule. Really, it's not that difficult. The man has always been a creature of habit – and other than a random Greenbrier Classic here or Wyndham Championship there, he rarely offers a surprise in his decision-making process.
The mystery isn't where or when he'll play. It's how.
On the eve of Woods' 2020 debut at this week's Farmers Insurance Open, I'm going to take on the decidedly impossible task of trying to figure out what we can expect from Tiger at each event.
Of course, as always, I reserve the right to be completely wrong on this – or in other words, I reserve the right to later change my mind based on fairly mitigating factors like form and health and weather conditions.
Let's get right to it, starting with a nice start to the year at Torrey Pines.
---
Farmers Insurance Open: T-15
Last year, fresh off winning the Tour Championship four months earlier in his most recent official start, there was even more anticipation than usual for Tiger's annual debut. The fireworks never really happened, but the consistency was there. He opened with a 70 on the South Course, matched it the next day on the North Course, then went 71-67 on the weekend to claim a T-20 result. I see a similar fate for him this week, easing into the season, playing solid-but-not-spectacular golf throughout the week. I'll move him up five spots on the board from a year ago.
The Genesis Invitational: T-10
Superman had kryptonite, Tiger has Riviera. It's amazing that he still hasn't won his original hometown event — and perhaps equally amazing that he's the tournament host of a tourney he's never won. That alone should serve as motivation and the simple law of averages would suggest that he'd pick off a title here at some point. Instead, I'm going to follow his trend with a prediction trend of my own: He moved up five spots from Torrey to Riv last year, so I'll move him up five spots again, improving on his T-15 finish.
WGC-Mexico Championship: T-17
Congratulations to Tiger, who's played four career rounds in Mexico, but owns seven victories in this event and is easily the all-time leading money-winner. That is, of course, because all of his records from the WGC at Doral have transferred over to this one. It doesn't mean he'll enjoy similar results here. Last year's T-10 was a nice debut, but conditions favor the big hitters at this one – and quite frankly, that isn't Tiger anymore. While he's played some of his best golf in WGCs over the years and he can certainly repeat that here, I see a bit of a step back in this one after a long week at the Genesis playing host.
Arnold Palmer Invitational: Win
For most other South Florida-based pros, the decision to play the Honda Classic over the API is an easy one. Then again, most other guys aren't eight-time winners at Bay Hill. Check that: Make it nine soon. A somewhat depleted field combined with Tiger's dominance on this golf course will equate to him picking up historic PGA Tour win No. 83 – and there are few places it would be a better story, as the spirit of The King still remains at a tournament nearly as synonymous with Tiger as the guy whose name is in the title.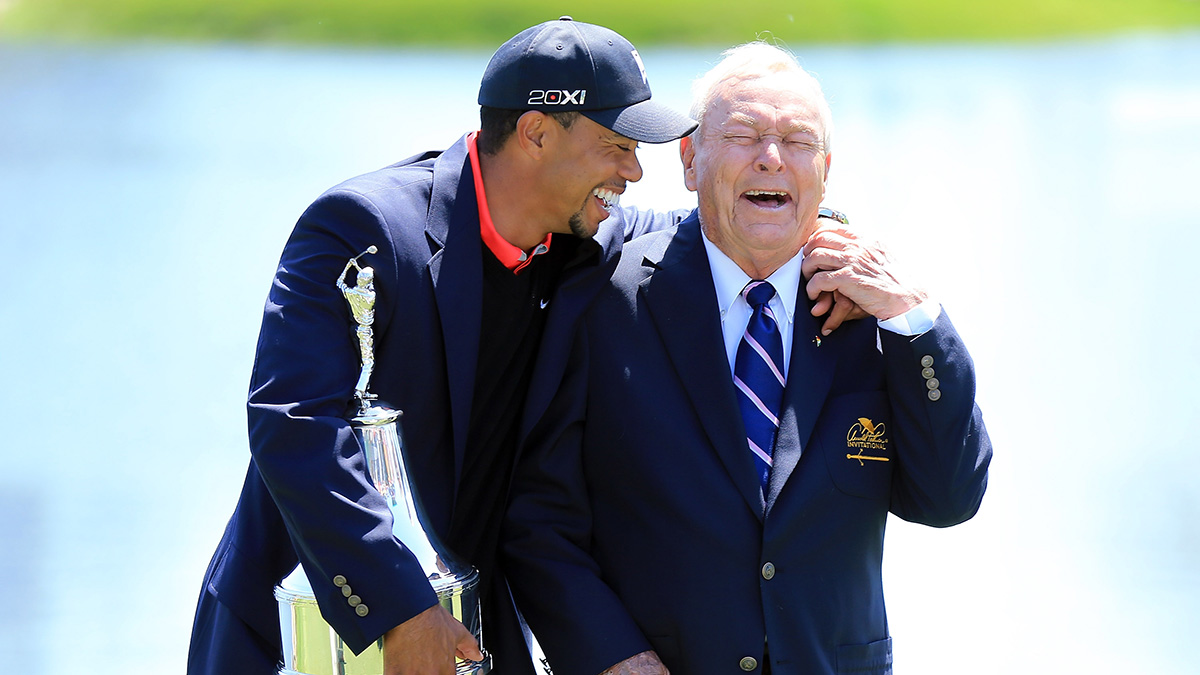 The Players Championship: T-4
Even though the move from May back to March didn't seem to agree with Tiger last year, when he finished a mere T-30, we should expect better this time around. In theory, there's a reason for that. Conditions at TPC Sawgrass are less fast and firm, more long and soggy two months earlier. That should play into the hands of the game's best long- and mid-iron players, a category where Tiger still ranks at or near the top. Expect to see plenty of beautifully carved 5-irons at the PGA Tour's flagship event.
WGC-Dell Technologies Match Play: T-40
Five years ago, the format of this event changed from single-elimination to round-robin, with every player guaranteed to play at least three matches before being sent home. The move made sense, keeping the public's attention by keeping the stars around, but I think it limits Tiger's usual advantage. Easily the best match-play competitor of at least the past quarter-century, he managed to reach the quarterfinals of last year's event, his first since the format change, however not being able to systematically survive and advance after each individual match might be counteractive to his overall mindset.
Masters Tournament: 2nd
Hey, if you scrolled past everything else just to check this one, I can't really blame you. As the defending champion, with sights set on Jack Nicklaus' all-time record of six green jackets, all eyes will be on Tiger during Masters week — and for good reason. But here's a stat you'll hear endlessly for the next three months: In the 83 previous editions of this tournament, only three players (Jack Nicklaus, 1965-'66; Nick Faldo, 1989-'90; and Woods, 2001-'02) have gone back-to-back at Augusta National. I think Tiger comes very close — and I can't say right now who beats him — but it's tough to imagine another rare win for a defending champion here.
Wells Fargo Championship: MC
OK, so I started this piece by stating it's not that difficult to predict Tiger's schedule, but I went back and forth on whether we'll see him at Quail Hollow this year. Last year, he opted to take five weeks off in between majors and it didn't work well, as he missed the cut at the PGA Championship. Maybe he learned from that decision, so I'll put him down for a start here, though a half-hearted one, really just trying to get in some competitive rounds before the next major.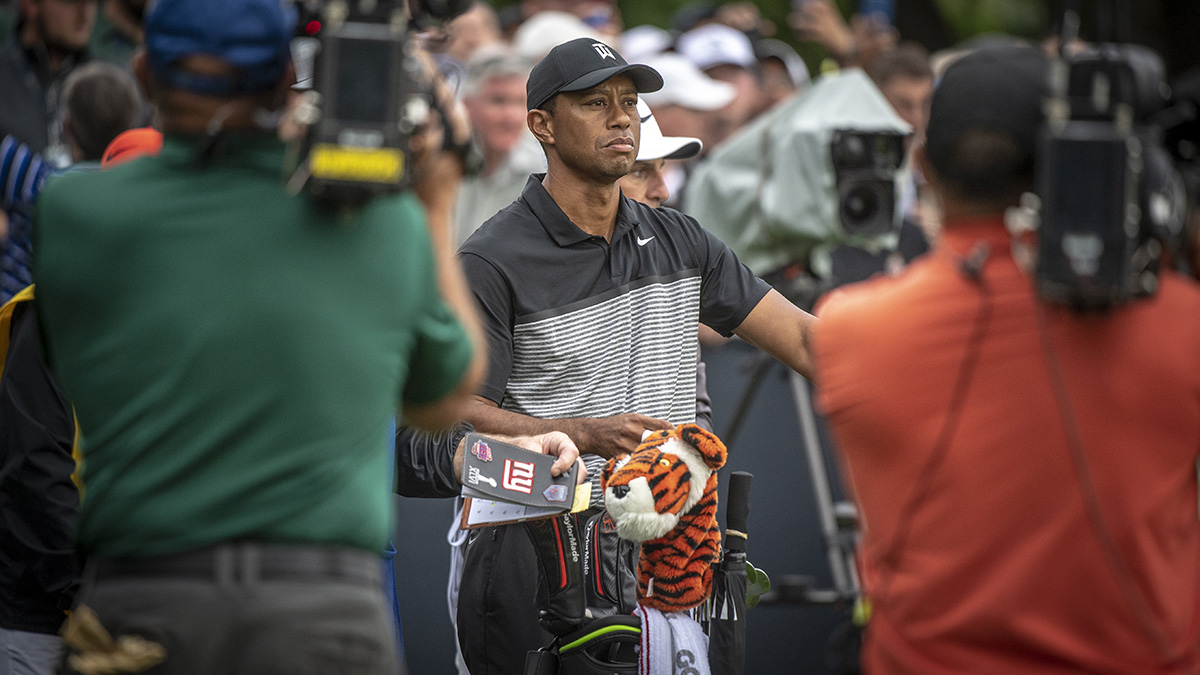 PGA Championship: T-13
Much will be made of Tiger's flawless 5-0-0 performance at TPC Harding Park during the 2009 Presidents Cup, but 11 years is a long time and this is, obviously, a completely different format. There was a time in his career when I believed the PGA structure — tough but fair, plenty of birdies available — best suited Tiger's game, since he had the ability to often step on the gas pedal and go lower than his fellow contenders. Now, though, that label has been yielded to the Masters and even The Open, as it might become tougher for Tiger to win a fifth Wanamaker Trophy — and first since 2007.
Memorial Tournament: T-19
Like many moments in Tiger's career, we tend to remember the greatness and forget the futilities. Which is why some will still consider Nicklaus' annual event one of the best opportunities for its five-time champion. And maybe it is, though recent results suggest otherwise. In his last four starts here, Tiger has posted results of 9th-23rd-71st-65th – and while he was in various states of physical and emotional health during a few of those, it at least proves that a title contention is no longer a slam dunk here.
U.S. Open: T-29
Just as too much will be analyzed in regard to Woods' perfect record in a team event at TPC Harding Park, the same will happen at Winged Foot, where Tiger missed the cut in 2006 after admittedly returning to competition too soon after his father's death. The truth is, it didn't matter what course he was playing that week; it wasn't going to be a good one for him. Instead, I'm more concerned with his five most recent U.S. Open results: 21st-MC-MC-32nd-21st. This event has benefited players who can gouge it out of the nasty rough, but that might not be Tiger's forte these days.
WGC-FedEx St. Jude Invitational: T-8
If you thought Tiger's record was strong in Mexico, just check out this one, which shows him as an eight-time winner at the Memphis-based event, despite the fact that — you knew this was coming — he's never played in Memphis. All of the records have been transferred over from the old WGC at Firestone, though Tiger didn't come with them last year, opting to take the week off when it fell directly after The Open on the schedule. There's little reason to believe he'll skip it this year, but there's also little reason to believe he'll seriously contend on a course he's never before played.
The Open: T-2
Yep, you're reading that right: Instead of Tiger tacking on to his current list of 15 major championships, I've got him instead adding a few notches to the seven runner-up results on his resume. Again, I don't know who tops him on the leaderboard yet – perhaps it's finally Tommy Fleetwood's time – but I do believe Tiger's long-iron precision will be enough to get him into serious contention at Royal St. George's, much like two years ago, when he was leading on the back-nine at Carnoustie before Francesco Molinari grabbed control.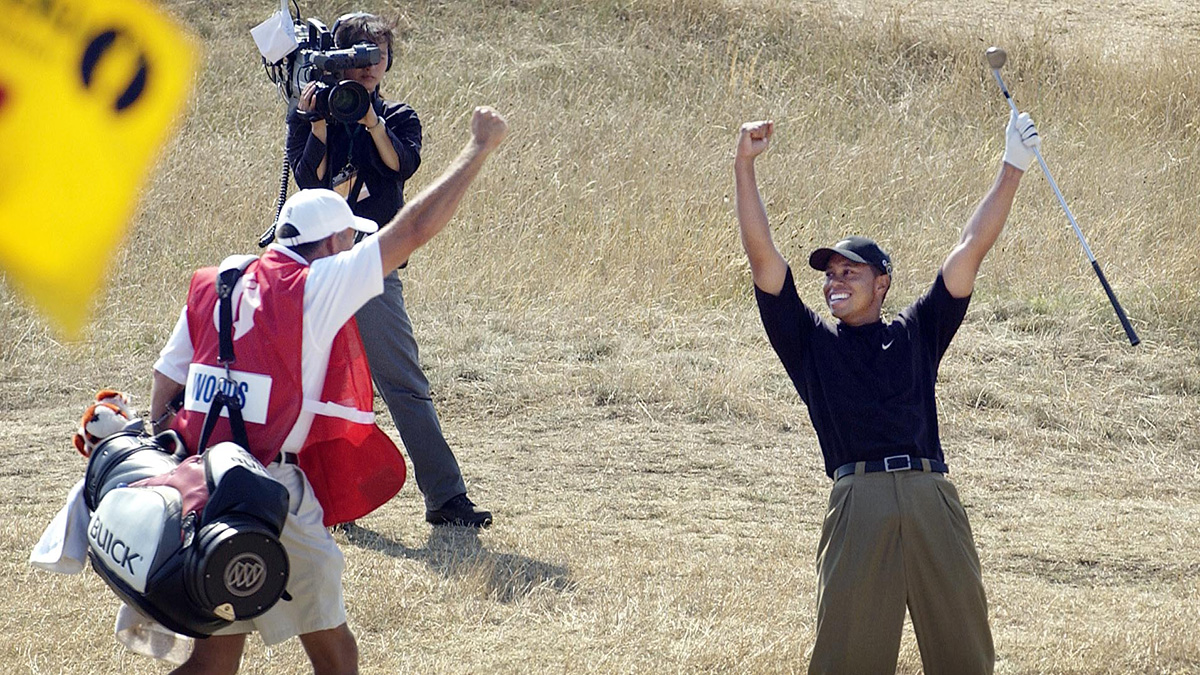 Olympic Men's Golf Competition: DNS
One of Tiger's main goals for the year is to represent the U.S. at the upcoming Olympic Games, but he'll have to crack the top-four on the points list, which could be an arduous task. I'll admit I'm not sure the math checks out that a player with a win and two runner-up finishes at majors could still barely miss out on a list that will include Justin Thomas, Xander Schauffele, Brooks Koepka and Patrick Cantlay — and that doesn't even include the likes of Dustin Johnson or Patrick Reed. If nothing else, his close call will facilitate change: I could see the IOC opening up qualifying spots to more players of the same country if their ranking or points reach a certain level, a decision that would obviously be welcomed by TV rights-holders.
The Northern Trust: T-22
He'd never admit it, but if Tiger does indeed fail to qualify for the Olympics, it could at least be a blessing in disguise for his FedEx Cup hopes, with a little more fuel in the tank than a trip to Tokyo would've allowed. That said, he understands how the playoffs works and knows a win at TPC Boston won't clinch anything, just as a loss won't eliminate him. If he's not in serious contention entering the weekend, he'll save a little something for the next few weeks.
BMW Championship: Win
Tiger has enjoyed a fair share of success in the Chicagoland area over the years and this could be another one for the list. Not that it should matter, but he was T-20 at Olympia Fields when it lasted played a major role in the pro game, hosting the 2003 U.S. Open. It feels like this should be a multiple-victory year for Tiger and this could be where he sneaks in that second one.
Tour Championship: T-7
The FedEx Cup leader after his BMW win, Tiger will try to replicate his success at East Lake from two years ago, when he preceded a trip to the Ryder Cup with a pied piper-like performance. He'll come close, but it turns out he might have peaked too soon, falling just a bit short of his third career FedEx Cup title – and first since 2009.
Ryder Cup: 2-1-1 record
Maybe he'll fail to make the Olympics, but you'd better believe Tiger will be a prominent figure on the U.S. Ryder Cup team, likely qualifying on his own merits, should anything close to these predicted results come true, but easily as captain's pick of buddy Steve Stricker, should he need the help. While it's difficult to envision a dominant performance on home soil at Whistling Straits, it's even more difficult to think he'll suffer a repeat of that 0-4-0 record in Paris from two years ago.
Hero World Challenge: T-9
At his own event in the Bahamas, an official/unofficial Silly Season money-grab months after his last individual start and months before his next one, Tiger has shown little motivation in recent years, his solo fourth-place finish last year the only one better than T-9 in his five starts since the event moved to Albany. It's tough to expect much more with this event on an island — both literally and on his schedule.
How would you rate this article?