Tiger Woods' Comeback: Despite Warning This Is Different, Tiger Offers a Glimmer of Hope
Credit:
Kevin C. Cox/Getty Images. Pictured: Tiger Woods
Never doubt Tiger Woods.
If we've learned one lesson over the past quarter-century of witnessing the most dominant, dynamic golfer of all-time, it's that presuming he can't accomplish something is a perfect recipe for egg-on-the-face.
Whether it's pulling off a seemingly impossible high-cut 6-iron to a back-left pin, overcoming a multiple-stroke deficit on the back-nine of a final round or triumphing again at Augusta National after four back surgeries, Tiger has often been at his best when many observers believed his best still wouldn't be good enough.
While he obviously couldn't have captured 82 career PGA TOUR titles and 15 major championships without massive heaps of talent and skill, we shouldn't underestimate the drive and determination which have kept him motivated through it all. There's no way to quantify how much of that motivation is derived from those who didn't heed the four words at the top of this column, but it's that eagerness to prove others wrong which has so often provided the necessary fuel for his fire.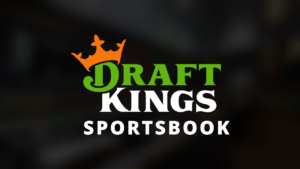 Bet the PGA TOUR at DraftKings and get a $1,000 sign-up bonus.
All of which leads us to the here and now, with the current iteration of Woods potentially on the verge of making his umpteenth comeback, following a horrific car accident just nine months ago which he says could've resulted in the amputation of his right leg.
At this point in his career arc, our collective Pavlovian response – no matter the monumental injuries or the fact that he'll turn 46 in a few weeks or the not-so-inconsequential idea that he'll have to beat studs like Jon Rahm and Collin Morikawa who are nearly half his age – is to blindly recite those words yet again: Never doubt Tiger Woods.
But what if it's Tiger himself who's suggesting that we should doubt his ability to make another comeback? Forget about winning another Masters – or winning anything else, for that matter. What if this comeback, if indeed it happens, is less competitive than all of his previous attempts?
Believe it or not, he's pointing us in that direction.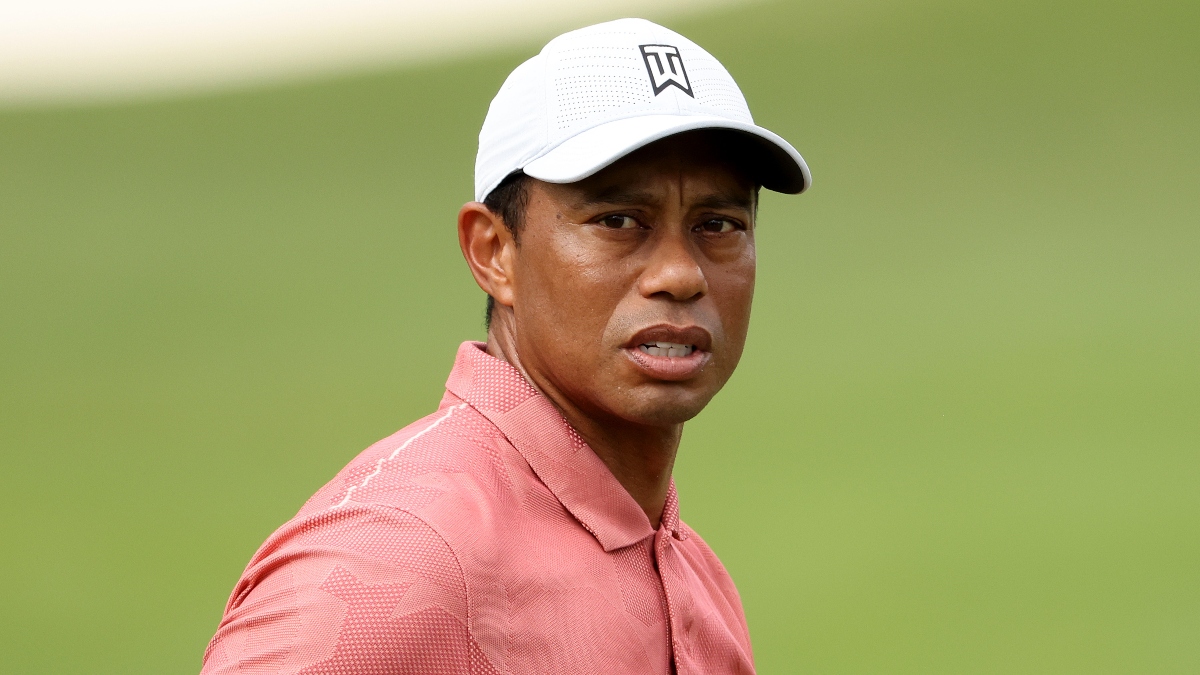 "As far as playing at the TOUR level, I don't know when that's going to happen," Woods said Tuesday morning at the Hero World Challenge, where he will once again serve as tournament host this week. "I'm able to participate in the sport of golf. To what level, I do not know yet. I'll keep all of you guys abreast as progress goes on. Whether I'll be out here and when."
Throughout his first public interview session since February's car accident, Woods appeared happy, upbeat and thankful about his life, but calling his outlook on the next chapter of his career cautiously optimistic is, well, cautiously optimistic in itself.
For a golfer who uttered the phrase, "Winning takes care of everything" so frequently that Nike built an advertising campaign around it, Woods is perhaps for the first time imploring us to pump the brakes and lower that bar of expectations.
That notion might be easier for us than him.
Things change over time, of course, and as Tiger continues to heal and gain strength, perhaps so, too, will his perspective toward finding more success. For now, however, he doesn't see a similar path to that last return.
"I don't see that type of trend going forward for me," he explained. "I won't have the opportunity to practice, given the condition of my leg. It's going to have to be a different way of doing it. And that's OK, I'm at peace with that. I've made the climb enough times."
Woods has nothing left to prove to the masses – and he hasn't for a long time. The first 14 majors served as a slice of greatness so rarely seen in sports, the type of greatness which leaves the world at a standstill, each of us mentally chronicling the moments to someday tell future generations about witnessing such achievements.
Through each of his many comebacks, though, there was always the underlying current that he still had something left to prove to himself.
And maybe he still does. Maybe he's just trying to keep us off the scent. Maybe he perused through the social media comments on last week's three-second swing video with a two-word caption of "Making progress" and decided he didn't need – nor want – the public believing he could simply tee it up in a couple of rehab starts, then go win another green jacket next year.
After all, his words weren't all doom and gloom.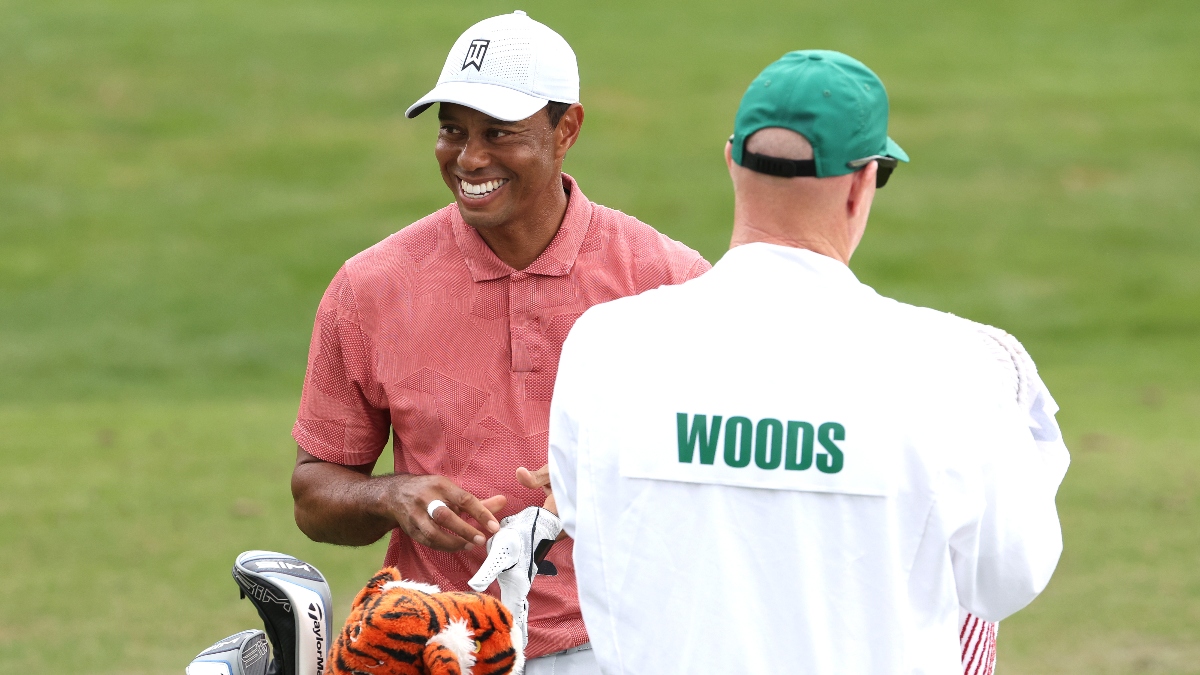 A couple of times during the half-hour news conference, Woods went off his own script, providing just a glimmer of hope that maybe – mayyyybe – he could someday not only play again, but in his own way, claim another victory.
"To ramp up for a few tournaments a year, as I alluded to, Mr. [Ben] Hogan did it and he did a pretty good job of it," Woods said. "There's no reason I can't do that and feel ready. I may not be tournament sharp in the sense that I haven't played tournaments, but if you practice correctly and you do it correctly, I've come off surgeries before, I've come off long layoffs and I've won or come close to winning. I know the recipe. I just have to get to the point where I feel comfortable that I can do that again."
We've learned over the years to never doubt Tiger Woods. Even as he warns us that this comeback will be different, that this one will be even tougher than all of the previous comebacks, he leaves that little sliver of promise that reminds us we probably shouldn't doubt him this time, either.
How would you rate this article?
This site contains commercial content. We may be compensated for the links provided on this page. The content on this page is for informational purposes only. Action Network makes no representation or warranty as to the accuracy of the information given or the outcome of any game or event.