Sobel: What the Tiger vs. Phil Big-Money Match Means for Golf … and Gambling
Credit:
Credit: Rob Schumacher-USA TODAY Sports
Tiger Woods and Phil Mickelson will square off in a Thanksgiving weekend money match at Shadow Creek Golf Course in Las Vegas. Previous reports pegged the purse at around $10 million.
Tiger opened as a -130 betting favorite. Phil is +110. This is the most glorified one-on-one golf matchup we've ever seen, and it'll come with a plethora of wagering possibilities for you.
The inevitable success will also lead to a ripple effect in golf world. More variations of this -- with other big-name players -- will certainly be coming.
AKRON, Ohio — Tiger Woods and Phil Mickelson are going to open the floodgates. It's coming.
The long-anticipated, head-to-head, big-money match between the two winningest golfers of the last quarter-century is close to becoming a reality, as ESPN is reporting they will face off on Thanksgiving weekend at Shadow Creek Golf Course in Las Vegas.
(Tiger, for the record, had this to say after his Thursday round at the WGC-Bridgestone: "I have nothing further to add to it. I haven't signed anything. Nothing is confirmed. When it is, I'll let you guys know." Phil, talking after his own round, confirmed the match was on. So, there's that.)
What it means for Tiger and Phil is an opportunity to showcase their burgeoning friendship, talk a little trash and, yes, compete for a large pile of cash (previous reports pegged the amount at $10 million).
What it means for you is a festival of wagering possibilities (Tiger opened at -130; Phil at +110), the most glorified matchup bet we've ever seen, with more available props than your average NFL game.
What it means for the game will be a renewed commitment to forging superstars in high-profile match-play events, recalling similar ideas from a bygone era.
Think about it: The match between Tiger and Phil is going to be wildly successful. It will draw massive interest and better TV ratings than most PGA Tour events this year.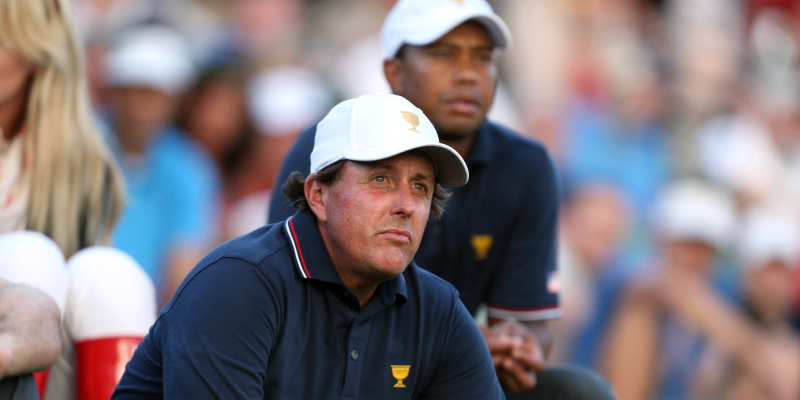 The two of them played yet another nine-hole practice round on Wednesday here at the WGC-Bridgestone Invitational, and there was hardly a spectator who wasn't following along. Even the most casual golf fan will tune in to catch a glimpse of these two "rivals" teeing it up against each other in this format for the first time.
Sure, one of them is going to lose the match, but this is still a win-win scenario all around.
And here's what we know about golf: It's a copycat sport.
If one player is hitting a new driver on the range, the guy next to him will undoubtedly want to try it; if a player finds success with a certain swing instructor, others are going to immediately request his services.
Every other big-name superstar in golf will be watching this Tiger-Phil spectacle — and it won't take long until they're all calling their agents and saying they want in, too.
Even if a match between, say, Jordan Spieth and Justin Thomas garners half the interest and half the ratings and half the monetary windfall of Tiger and Phil, that's still a weighty proposition.
Once they play a match, guys such as Dustin Johnson and Brooks Koepka will want in. After them? How about a Ryder Cup redux between Patrick Reed and Rory McIlroy?
The possibilities are endless, recalling the 1960s series of Shell's Wonderful World of Golf matches, in which top players competed against each other on a regular basis.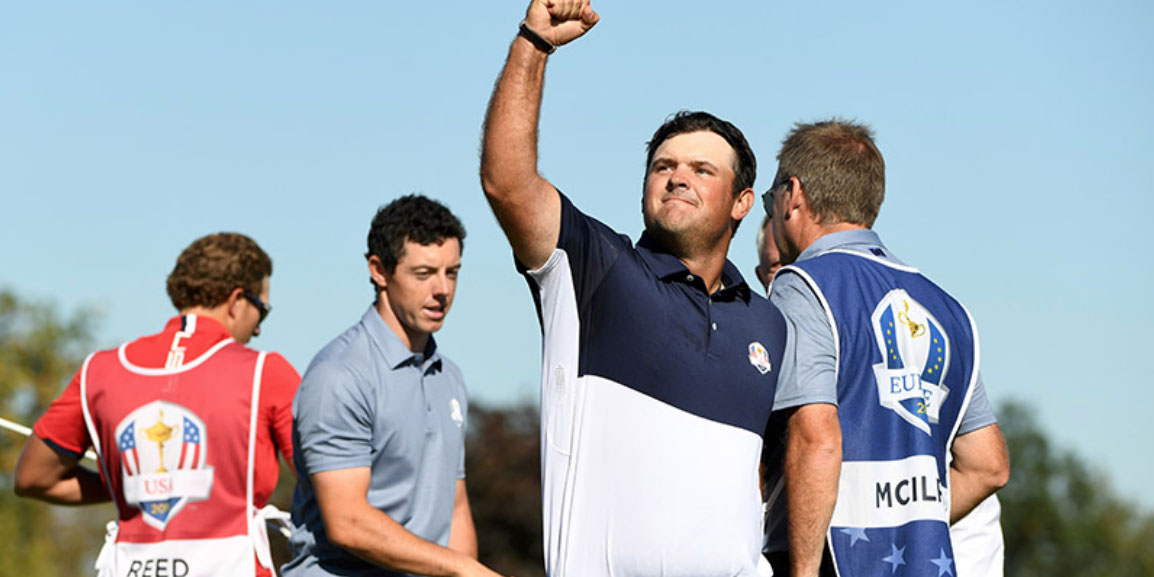 It won't stop at one-on-one matches, either.
Maybe Tiger and Phil pair up to play a best-ball match against a couple of those young studs. Maybe these matches become part of an official tournament, with the top eight or 16 or 32 players all bracketed, competing in scheduled televised matches on a regular basis, then advancing as the year progresses.
In today's media space, there is a multitude of options available for broadcasting these matches. Golf Channel would gladly accept such programming. So would the PGA Tour's own streaming service. Heck, this could be big enough to be showcased in prime time on network television or even pay-per-view.
Again, it's a win-win for everyone involved.
The players get to showcase their skills and personalities in a more casual setting than usual. The sponsors get to support events with potentially massive ratings.
You, dear golf fan, get to witness the game from a different perspective while also enjoying all of the natural wagering possibilities that will exist each time one of these matches is played.
And yes, there will be more. Tiger and Phil are just opening the floodgates.
How would you rate this article?