Tiger Woods' Returns to Golf at PNC Championship: What Might His Future Schedule Look Like?
Credit:
Mike Ehrmann/Getty Images. Pictured: Tiger Woods.
Tiger Woods announced on Wednesday that he will be playing in the PNC Championship on Dec. 18-19 with his son, Charlie.
While it's a low-stakes, non-PGA TOUR event, it's a step in the right direction for golf's GOAT.
Jason Sobel breaks down what Woods' future schedule could look like if he returns to the PGA TOUR in a limited capacity.
Throughout the past quarter-century, Tiger Woods has often played coy when asked even the most seemingly nonintrusive questions, never letting the media or the public gather too much information about his mindset or his confidence level or his injuries, forever playing those cards close to the vest.
There is no topic he's been more evasive about than his schedule. Instead of offering hints in these interview sessions, he's more likely to post a tweet announcing his next start. Whether it's a control issue or just his comfort level, Woods ensures that nobody will know when and where he's playing next until he's ready for them to know.
All of which leads to Wednesday's big news that Tiger — who announced this with a tweet yet again — will compete alongside Charlie in next week's PNC Championship, just 10 months after a horrific car accident that he says could've resulted in the loss of his right leg.
Unlike so many previous occasions, Woods has been dropping some bread crumbs along the way — and we can use them to help us determine when we might next see him in an individual PGA TOUR event and what his upcoming schedule could entail.
Just last week, when he played host at the Hero World Challenge, Woods suggested that competing in the 20-team, two-man, two-round PNC event was a possibility, at least if we read between the lines.
During his pre-tournament news conference, he explained of a potential return, "I'll play a round here or there, a little hit-and-giggle. I can do something like that." That hardly served as a guarantee that he'd commit to the PNC, but he was leaving the door open to that opportunity.
When prodded by NBC's Steve Sands during Saturday's third-round telecast, Woods again declined to confirm, but he notably didn't deny the possibility, either.
If we can take last week's answers about the upcoming Father-Son tournament as clues to his eventual decision, then we should similarly use his words to determine when he could return to actual competition and how much we might see him moving forward.
While Woods got some good mileage from the "hit-and-giggle" comments, the main headlines from last week stressed the fact that he didn't believe he'd ever play a full-time schedule again.
Now, many keen observers were quick to point out that he hasn't played a "full-time" schedule in close to a decade — 2012 was the most recent year in which he made at least 20 starts — it's easy to believe him when he insists that he doesn't think he'll even play his version of a full-time schedule again and competing with his son might not suggest an imminent comeback.
"I'll put it to you this way: As far as playing at the TOUR level, I don't know when that's going to happen," he said last week. "I'm able to participate in the sport of golf. Now to what level, I do not know that. I'll keep all of you abreast as progress continues to go on, whether I'll be out here and at what level and when."
If there's a blueprint for Woods' return, it might be that of none other than Ben Hogan, a name Tiger has referenced multiple times already.
In 1949, Hogan suffered life-threatening injuries after being involved in a head-on collision with a Greyhound bus. Doctors believed he might never walk again, but by the next spring, he was playing competitively. In his first event back, Hogan tied Sam Snead at the Los Angeles Open over 72 holes, but lost in an 18-hole playoff. He'd go on to win the U.S. Open that year; three years later, he played a total of six events and won five of 'em, including three major championships.
"[The] clock's ticking; I'm getting older, I'm not getting any younger," said Woods, who will turn 46 on Dec. 30. "All that combined means that a full schedule and a full practice schedule and the recovery that it would take to do that, no, I don't have any desire to do that. But to ramp up for a few events a year as I alluded to yesterday as Mr. Hogan did, he did a pretty good job of it, and there's no reason that I can't do that and feel ready.
"I may not be tournament sharp in the sense I haven't played tournaments, but I think if you practice correctly and you do it correctly, that I've come off surgeries before, I've come off long layoffs and I've won or come close to winning before. So I know the recipe for it, I've just got to get to a point where I feel comfortable enough where I can do that again."
What might that mean in regard to Woods' schedule?
We should safely assume that if he feels he's healthy enough and can compete with the world's best, he'll still have a desire to play the four major championships each year. In a future with few absolutes, knowing that is perhaps the only given.
If he's able to play more than four events, we'd have to believe that the Genesis Invitational in February and Hero World Challenge in December, each of which benefits his foundation, would be next on the list.
If he's playing more than six, then his dominant trio of the Farmers Insurance Open, Arnold Palmer Invitational and Memorial Tournament — which account for a combined 20 of his 82 career victories — would be next on the priority list.
After that? Well, there's The PLAYERS Championship and the three FedEx Cup playoff events and the multiple WGCs, but for a player who doesn't believe he'll ever play anything close to a full schedule again, those ideas might be too idealistic.
As for when he'll make his initial start, that remains anyone's guess — including his.
If there's reason for optimism, though, it's that we can again connect those dots from his recent comments.
Woods might not have confirmed that he'd play the upcoming PNC, but he didn't mince words when it was suggested. We should take him at face value when he speaks about that desire to compete again and whether it's part of the long-term plan.
"We had a talk within the family, all of us sat down and I said, 'If this leg cooperates and I get to a point where I can play the Tour, is it OK with you guys if I try and do it?'" he said. "The consensus was yes.
"Now, internally, I haven't reached that point. I haven't proven it to myself that I can do it. I can show up here and I can host an event, I can play a par-3 course, I can hit a few shots, I can chip and putt, but we're talking about going out there and playing against the world's best on the most difficult golf courses under the most difficult conditions. I'm so far from that.
"Now, I have a long way to go to get to that point. I haven't decided whether or not I want to get to that point. I've got to get my leg to a point where that decision can be made. And we'll see what happens when I get to that point, but I've got a long way to go with this leg."
During these past 25 years, when Tiger has so often played coy when it comes to so many questions, he's been forthright about the process — whether that means progressing through swing changes or returning from injury.
Woods' decision to compete with Charlie in the PNC Championship is the first step in what should be a lengthy process to return to professional golf. None of us — even Tiger, or perhaps especially Tiger — know what the future might hold, but based on what he's told recently, we can at least make a few somewhat educated guesses about how much we'll see him on the course moving forward.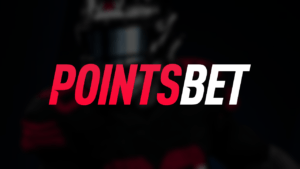 Bet golf at PointsBet and get $250 FREE.
How would you rate this article?
This site contains commercial content. We may be compensated for the links provided on this page. The content on this page is for informational purposes only. Action Network makes no representation or warranty as to the accuracy of the information given or the outcome of any game or event.