Perry: The Web.com Tour Grads Golf Bettors Need to Know
Credit:
Credit: Jasen Vinlove-USA TODAY Sports. Pictured: Sam Burns.
Which up-and-coming golfers can provide future betting value? Let's breakdown the top 25 golfers on the Web.com Tour, all of whom just got their PGA Tour cards.
Sam Burns, who has good driving distance and greens-in-regulations numbers, stands out as someone with staying power.
Sungjae Im, the leading money winner on the Web.com Tour, is likely to be overvalued by the betting market.
While the PGA Tour preps for postseason play, 25 golfers from the Web.com Tour have their sights set on the 2018-19 season.
It won't be long before these PGA Tour newcomers are mixing it up with the established names, so let's figure out whether or not they can provide betting value.
The data for these guys is nowhere near the level of the PGA Tour field, but we do have some basic information to use when beginning our analysis.
There is a chance to beat the bookmakers with these guys in the fall when their focus is clearly on football. We were able to add one winner to the season tally from this group near the end of 2017 when Austin Cook took down the RSM Classic at 80-1.
So while many of the names aren't as flashy during the swing season, the bankroll can't tell the difference if you're hitting these tournaments or the Masters.
The most important thing I'm looking for among this crop: driving distance. We know length off the tee is a massive advantage; it doesn't matter what course a guy plays.
Next up, I'm looking at GIR and fairly consistent iron play. This was the area that drew me to Cook more than his distance. He was hitting nearly 75% of greens and scrambling well on the off chance he did miss the putting surface.
I'm using the rest of the data as tiebreakers. I'm not too concerned with driving accuracy unless I'm using it as a tiebreaker for guys who hit it the same length.
The putting data available doesn't really help much because it's mostly just putts per round and doesn't account for length.
Scrambling can be used to distinguish between guys with similar GIR stats, but with the Web.com birdie-fest, I don't put too much weight in scrambling because there are far fewer opportunities and many of the misses can come from aggressive iron play when guys are trying to shoot low numbers.
With all that said, here's how I'm initially stacking up the newly minted PGA Tour cardholders.
---
1. Sam Burns
He ranked seventh in driving distance and 12th in GIR heading into the final week. He's also finished in the top 12 three times and racked up nearly $500,000 in 11 starts on the PGA Tour this season playing through sponsor's exemptions. His game is ready for the next level.
2. Cameron Champ
The argument could be made for him at the top. There's a good chance he leads the PGA Tour in driving distance next season after averaging more than 340 yards off the tee this year. Couple that with hitting greens at well over a 70% clip, and he's going to make birdies in bunches.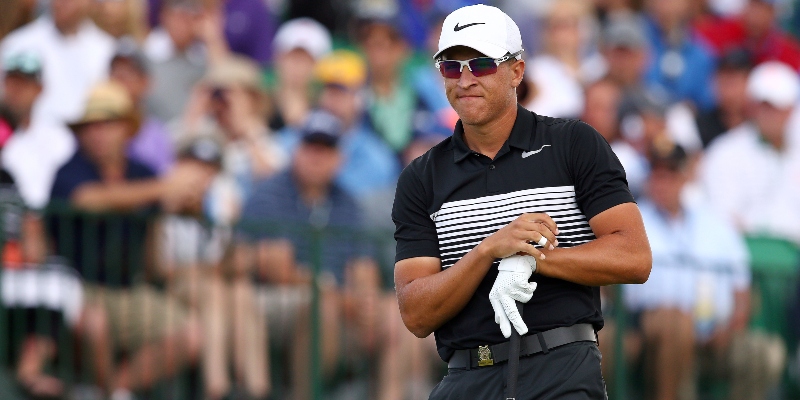 3. John Chin
He's been held back by his putter, but Chin is a solid driver and really good with the irons and around the green. While his Web.com results were inconsistent, he's shown the ability to finish high when he gets the putter got rolling. Chin has the upside I'm looking for from an outright betting perspective.
4. Carlos Ortiz
Won three times on the Web in 2014 and played a couple of seasons on the PGA Tour before sliding back down. He's been solid across the board this year, and that all-around game could lead to more success this time.
5. Josh Teater
He's played five full seasons on the PGA Tour and ranks second this year on the Web in GIR. The 39-year-old has found a good run of form and can still hit the ball long enough to compete after battling on the Web for three years.
6. Sebastian Munoz
He's another good all-around player who has shown flashes in his limited time on the PGA Tour, including holding the 54-hole lead at the 2017 Greenbrier.
7. Alex Prugh
Hits the ball a long way and hits a lot of greens. He played five years on Tour between 2010 and 2016, finishing as high as second at the Safeway.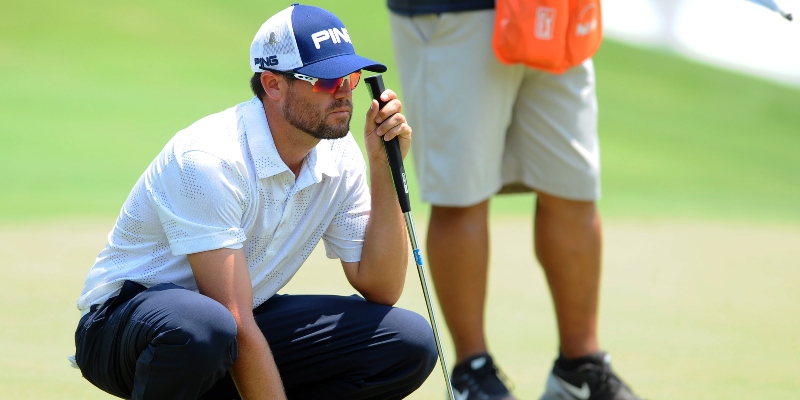 8. Roberto Castro
He's another PGA Tour vet who has battled his way back to the big time. Doesn't hit the ball far compared to most on this list, but he rarely misses a green or fairway and is one of the best scramblers from this class.
9. Scott Langley
Same mold as Castro, with a little less of a resume on the PGA Tour.
10. Sungjae Im
The leading money winner on the Web could be ranked way too low here. He ranks outside the top 100 in driving distance, which hurt him in my initial projections.
He also was a little less accurate than shorter hitters like Langley and Castro. We've seen players with similar skill sets like Stephen Jaeger and Wes Bryan win in bunches on the Web the past two years.
Bryan did get a PGA Tour win in 2017, but both finished outside the top 125 in the FedEx Cup this year. Im rates out a little better than those two did for me, but the concerns are there.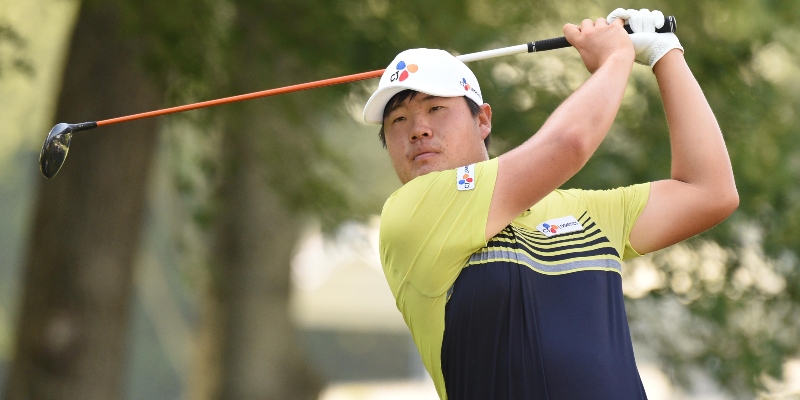 I'll be cautious early, when I think books will overvalue him, and maybe his odds will dip. I'll look to play him at some shorter, accuracy tracks if the numbers get into that Austin Cook 80-1 range.
11. Wyndham Clark
College teammate of Aaron Wise, who won on the PGA Tour in his rookie campaign this year. Clark hits the ball a mile, but could still use some fine-tuning with the other aspects.
12. Adam Long
Finally getting a chance at the PGA Tour after grinding on the Web since 2012. Long doesn't hit the ball a mile, but is averaging over 300 yards, so it won't hurt him. He's been fairly solid everywhere else with his game.
13. Hank Lebioda
Twenty-four-year-old Web rookie without a PGA start made the main tour in his first crack. His stats line up with the above-mentioned Long, but he's been a slightly worse putter and scrambler.
14. Kyoung-Hoon Lee
He's a proven winner in Asia, with four victories and 17 top-three finishes in Japan and Korea. Another shorter hitter who will have to find a way to grind out results among the bombers. His track record overseas gives him a chance, though.
15. Anders Albertson
He was a solid player, but didn't pop anywhere except with the putter, where he had one of the best averages on tour.
16. Kramer Hickok
Jordan Spieth's college roommate makes the leap to the PGA Tour after his first full season on the Web. He's really that long and didn't hit a lot of greens, which drops him below a lot of guys for me, but he's really accurate and a good scrambler.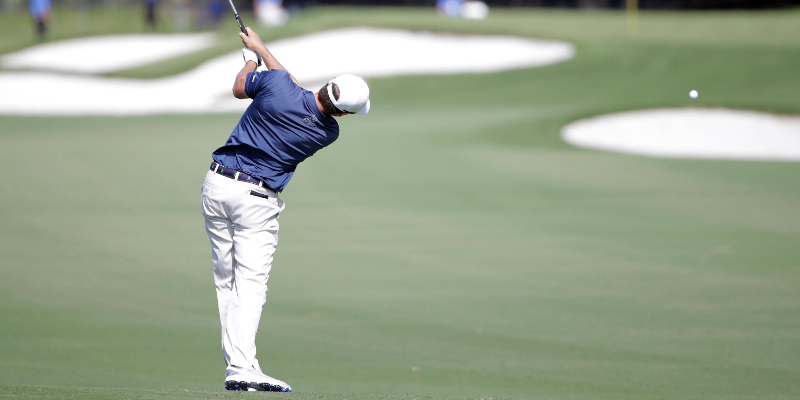 17. Kyle Jones
Even shorter than the short hitters listed above. He will have to be completely dialed in with the rest of his game to hang around at the next level.
18. Chris Thompson
Probably the best story in the group. The 41-year-old will have status on the PGA Tour for the first time after years of grinding on the mini tours.
Don't know how well his game will translate: He was either average or slightly above in every stat we have. One thing is for sure: He'll battle for every stroke. You don't get to this level after 40 without that mentality.
19. Martin Trainer
He's a boom-or-bust bomber. Won twice this year but only had one other top-10 finish. Trainer is one of the worst at hitting greens and was about 50/50 to find a fairway. There are a couple of wide-open bomber tracks on tour to keep him in mind, but if he doesn't get results there, he'll struggle to stick around.
20. Chase Wright
He'll hit some greens and is pretty accurate off the tee, but he really struggled with the short game this year.
21. Julian Etulain
Doesn't really do anything exceptionally well. We saw that a year ago when he was on the PGA Tour in 2017 and lost his card by the end of the season. I don't really see much of reason to expect something different next year.
22. Joey Garber
He's a shorter, inaccurate hitter who was below average in GIR and scrambling. He'll be very dependent on the putter next year.
23. Adam Svensson
His stats line up with Garber, but Svensson is a slightly worse putter. Being from Canada, he's seen a few starts in his national open and has made a couple of cuts in six starts at the PGA Tour level.
24. Brady Schnell
He was all putter this year. Got a win, which is good enough for a lot of guys to make the PGA Tour, but only had one other finish better than 15th.
25. Jose de Jesus Rodriguez
The 37-year old veteran from Mexico is another short, inaccurate hitter off the tee. He's made two cuts on the PGA Tour, but none since 2012.
---
We'll get 25 more players in about a month after the Web.com Tour Championship wraps up the postseason. Joseph Bramlett is one guy I'll be watching closely during that time to see if he can earn a card.
He just missed out on the top 25 because his putter has been awful, but he's in the top 15 in driving distance and top five in GIR, so he'd be pretty high on the list for me if he can gain tour status.
With these rankings, I'll be pretty fluid over the next month as the new season nears. If guys play better during the Web Tour finals and head into the fall on a hot streak, that will be far more valuable.
How would you rate this article?