WGC-FedEx St. Jude Betting Picks and Preview: Dustin Johnson's Track Record Speaks for Itself at TPC Southwind
Credit:
Bryan Singer/Icon Sportswire via Getty Images. Pictured: Dustin Johnson
Some courses are better fits for horses than others. Which is to say, every venue offers unique challenges for which players with specific skillsets have an edge, but at some events this edge is greater than others.
This is one of those weeks, one of those times during the PGA TOUR season when we can point to past success as more of a predictor for potential results than many other times.
It just might take an extra click.
Long-time observers undoubtedly know that TPC Southwind was home to the FedEx St. Jude Classic for the final three decades of that tournament. That event ceased to exist, though, beginning in 2018 … sorta. That year, this event became the WGC-FedEx St. Jude Invitational, which sounds pretty similar despite the added prefix and new surname. It remained on the annual schedule and has stayed at TPC Southwind ever since.
But of course, being labeled as a WGC means a better, smaller, no-cut field each summer. And, just as important for bettors, it replaced the former WGC-Bridgestone Invitational instead – not the previous FedEx St. Jude event – which means that all part player history prior to 2018 shows results from a theoretically defunct tourney in Akron.
All of which means we just have to do a little clicking and collating to unearth those course horses this week.
It's all worth it, though, because as I outlined above, this is one of those weeks when certain players tend to fare well, year after year.
Daniel Berger is the ultimate example here. In the tourney's previous form, he made three starts and won two of 'em. Since it's become a WGC, he's played once, finishing in a share of second place last year.
Similar story for Brooks Koepka, who posted a pair of top-three finishes in his five starts during the past iteration and now owns a win and a tie for second in two starts in the current version.
Dustin Johnson won twice and had two other top-10s in a half-dozen starts previously. Since the change, he's finished T-12 and T-20.
Then there's Phil Mickelson, who played every edition of this event from 2013 through '18 and never finished worse than 12th place. He, too, was one of the runner-up finishers last year.
Each of these players should have an edge at a place where continual results seem to mean something. As bettors, we should be able to find an edge just by identifying them. All it takes is that extra click.
Let's get to the picks, starting with – no surprise – one of these players with some history of success here.
Outright Winner
One player to win the tournament.
Dustin Johnson (+1800)
The results will show that after an uncharacteristic three-month dark spell, DJ was trending in the right direction before hitting a speed bump in his most recent start at the 3M Open. Those who were watching that Friday afternoon might've noticed that – how can we put this nicely? – he might not have fully had his heart into advancing through the weekend in Minnesota, for whatever reason. I do believe, though, that he's intent on kicking things into a higher gear for the remainder of this summer, even if he doesn't quite voice those intentions as, well, intently as some other players.
This has always been a good track for him and even though those two victories came against more inferior fields than we'll see this week, we all know that DJ is capable of lapping a group of even the world's best players. His odds would be a couple of points longer if top-ranked Jon Rahm had entered this event, but even so, he's sandbagged enough lately to offer us a solid discount at this price. Course horses are nice. Course thoroughbreds are even better.
Other OADers
Potential selections for one-and-done options.
Abraham Ancer (+3500)/Tony Finau (+4500)
At this point, I'm just going to group 'em together until one finally wins, which could happen this Sunday or could happen, like, five years from now. Same ol' story here: They're both ultra-talented; they're both overdue; and they're both legit contenders on any given week. There's definitely some thought that a mid-summer, limited-field, no-cut event could offer an opportunity for either Finau or Ancer to "sneak in" and claim an elusive victory when so many of their fellow competitors are either worn down from a busy schedule or looking ahead to a busy schedule.
Billy Horschel (+7000)
Hey, the meat of the schedule is over and you can't be blamed for using most of the big names at majors and other important events over the first seven months of this year. If you're searching for somebody just a bit more off the radar, Horschel has proven to have a bit of a Xander Schauffele thing going on, excelling in small WGC fields, having won the Match Play and finishing runner-up at the Workday. While he only has two other career top-10s in WGCs, he's obviously played well in similar FedEx Cup playoff fields, as well.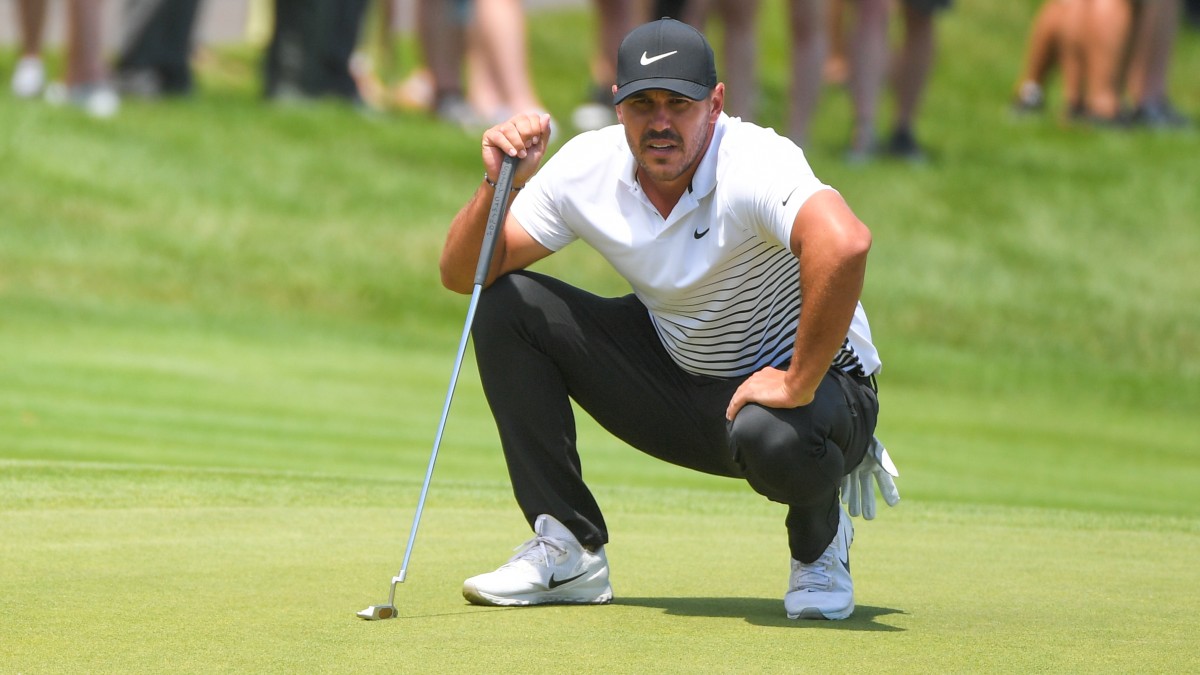 Top-Five
One player to finish top-five.
Brooks Koepka (+275 for top-five)
Yeah, we all get it: The usual narrative is that this isn't a major, so Koepka won't care too much and won't try too hard. I understand the notion, but that hasn't really rung true at this one. In seven total starts at TPC Southwind, he's finished in the top-three more than he's finished outside of it.
Let's just say if the USGA or PGA of America ever decide to bring a major to the greater Memphis area, I'd like his chances.
Top-10
One player to finish top-10.
Joaquin Niemann (+350 for top-10)
OK, so he doesn't exactly fit the horse-for-the-course profile, having MC'd in 2018 and finished T-52 last year, but there is some reason for optimism, as he closed with scores of 68-67 on the weekend in his most recent start here. I like how he was hitting the ball in Japan this past week. Much like Collin Morikawa or Xander Schauffele (or soooo many other players), if the putter gets hot, there's a ton of upside here.
A play on him for top-10 is very conservative; I don't mind top-five or even sprinkling a bit on him outright.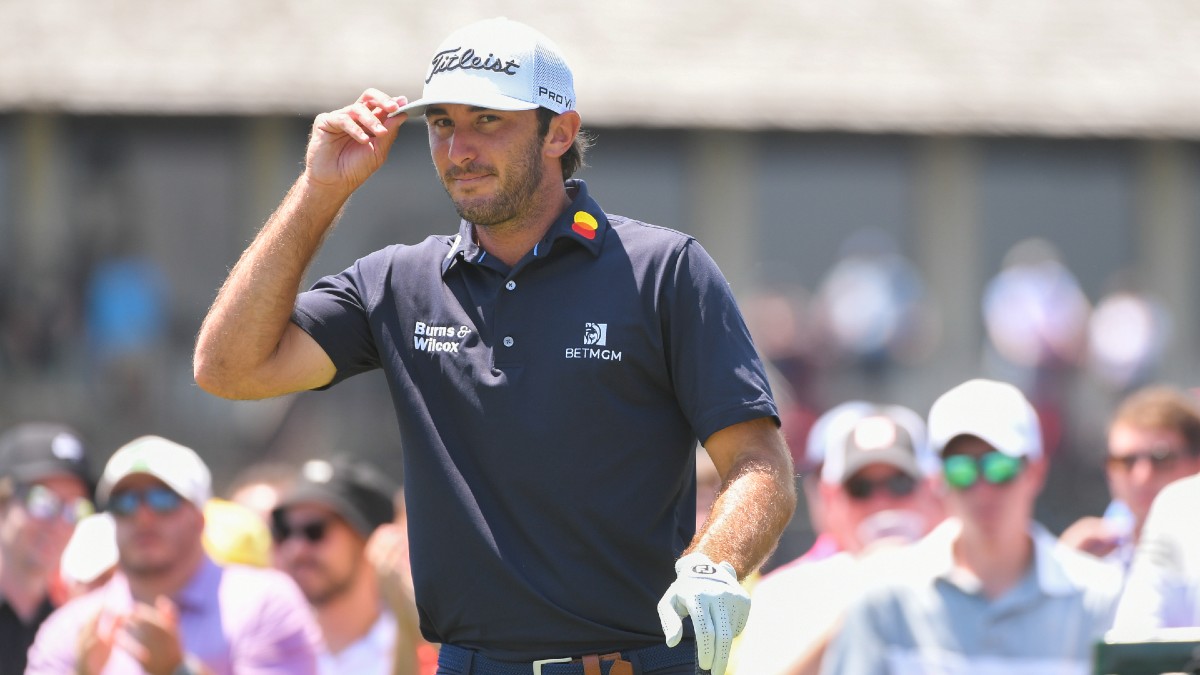 Top-20
One player to finish top-20.
Max Homa (+350 for top-20)
Quick: Think about Homa and name the first thing that comes to mind. If your answer revolved around social media and his quick wit, well, you're not alone. What I think too often gets overlooked, though – because so many think of him only as a down-to-earth pro who has a keen sense of humor – is that he's blossomed into a tremendous ball-striker.
Homa hasn't played his best golf recently, but one of the things we've seen from him in 18 starts so far this year is that he doesn't go very long stretches without some solid results. Coming off finishes of MC-MC-25th-40th, this would be a nice place for him to turn it all around.
DFS Free Bingo Square
A safe plug-and-play option for DFS.
Daniel Berger
There's not much to write here that I didn't include in the intro above, but I will add that despite two wins and a runner-up on this course, Berger is arguably a bit improved overall from the player he was during any of those prior results. In 15 starts this year, he owns seven top-10s.
It shouldn't come as a surprise to anyone if he makes that 8-for-16 this week on familiar territory which obviously suits his game.
DFS 'Dog
A lower-priced option for DFS.
Min Woo Lee
There is usually a somewhat lesser-known, usually international player who climbs the leaderboard at these WGCs. At this one last year, it was Tom Lewis, who tied a bunch of big-name players for second place. Two years ago, we really have to scroll down to Aaron Rai in a share of 12th as the best finisher who fit this idea. My pick to fill that role this week is a guy whose popularity is a lot greater after winning the Scottish Open last month.
Lee is a gifted young player, but so far hasn't been able to test his game against the world's best, playing in just one major (MC at this year's Open Championship) and one WGC (T-28 at the Workday) so far. Those experiences, though, could be enough to allow him to feel more comfortable this week.
First-Round Leader
One player to post the low score Thursday.
Sam Burns (+6000 for FRL)
For a guy who tends to start strong in the opening round of tournaments, I suppose you could start calling him First Degree Burns. I mean, I'd never call him that. Way too cheesy for me. I wouldn't even think of it. But you? Yeah, go for it. All jokes aside, this season Burns has posted three Thursday totals of 64, one 65, two 66s and two 67s.
The reason he's "only" ranked 22nd in Round 1 scoring average is because those scores have been joined by two 77s and an 81. If we're banking on him having his best stuff, though, the ceiling remains very high for a guy who knows how to jump out of the blocks.
Matchup Man
One player who should beat comparable players.
Collin Morikawa (+1200)
Tough call here, huh? I'm going with the hottest player in the world – and one of the most talented – as a guy to play in matchups. Good thing you're reading this right now, never would've figured it out on your own. But here's the thing: I'm not just blindly recommending the game's preeminent ball-striker in head-to-heads. One of the things which most impresses me about Morikawa is his penchant for staying in it when he doesn't have his best stuff. This past weekend is a great example: He was never really in contention at the Olympics, but if you blinked near the end of the final round, you would've missed him creeping into that seven-man playoff with a chance at the third medal.
I can envision a similar scenario this week, where an exhausted Morikawa (you know he's gotta be wiped) doesn't have his A-game to start, but at week's end his name is somehow on the leaderboard. That's exactly what you want from a player in these matchups.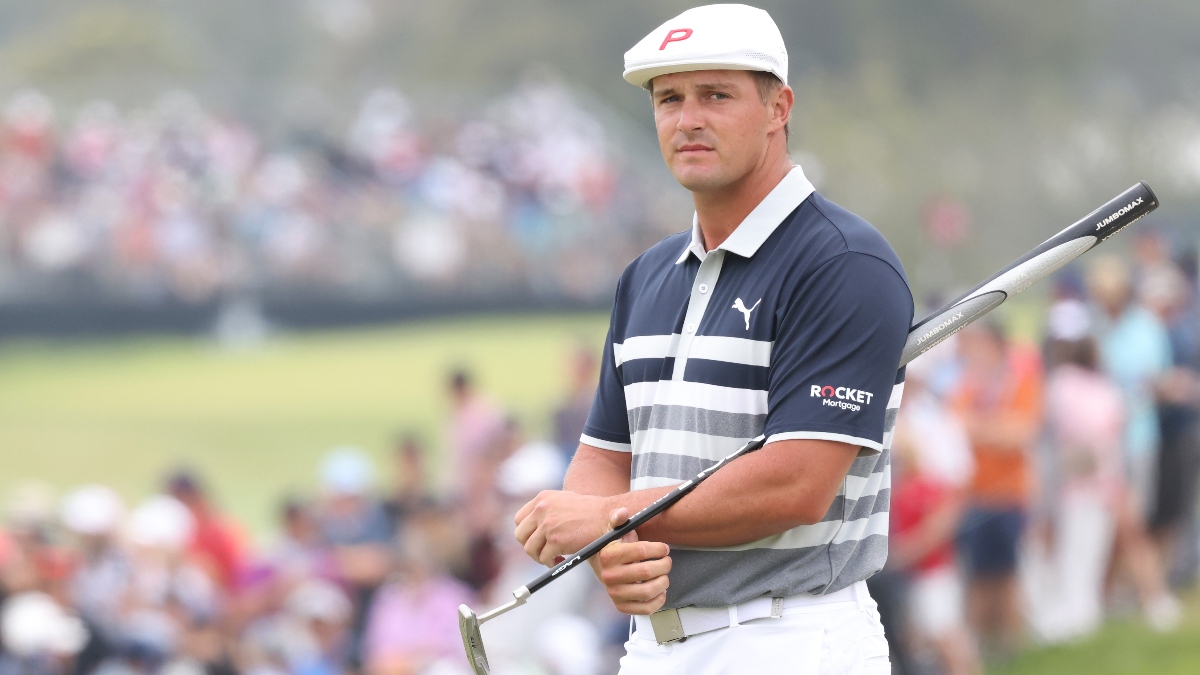 The Big Fade
One top player to avoid at this tournament.
Bryson DeChambeau (+2800)
Despite a final-round 65 at Royal St. George's, you could sort of tell there might've been a lot of noise swirling around in Bryson's head a few weeks ago. From the Koepka kerfuffle to claiming his poor U.S. Open finish was "bad luck" to saying his driver sucks, there's rarely been a quiet moment for him this summer. Perhaps a recent positive COVID-19 result, which kept him from competing in the Olympics, was a blessing in disguise, allowing him to get some downtime and stay out of the spotlight for a little while. Even so, it's tough to trust him here this week.
Even in form and at peace, he's only finished 30th-48th at this event the past two years. There's little reason to believe he'll improve upon that. 
Off Tour
My other favorite plays of the week.
Mito Pereira to win the Barracuda Championship (+1800)
During the Olympics, where Mito would eventually wind up losing out in a seven-man bronze medal playoff, I tweeted that the Chilean is a legit talent, fresh off top-six finishes in his previous two starts. My colleague Josh Perry immediately replied about him being the impending Barracuda champion and our Chris Murphy later tweeted that he'd be on his card throughout the upcoming fall swing. Safe to say, we're all on Pereira moving forward, as he's got the look of a top-20 player in the making.
There are two specific analogies which come to mind while picking him this week. The first is Collin Morikawa, who was the favorite at this event two years ago as an up-and-coming player we all knew was better than anyone else in the field, whether we bet him or not. Then there's Jon Rahm at the recent U.S. Open, where he was what I often call the Occam's Razor play – essentially, the simplest solution is the best one and this was certainly the case that week.
Just a tad longer than favorites Maverick McNealy and Branden Grace, Mito might be a chalky play that seems too easy, but he also feels like the most logical winner of this one.
Lydia Ko to win the Olympics women's golf competition (+1600)
If we learned something about host venue Kasumigaseki CC last week, it's that ball-strikers should thrive, as evidenced by those who climbed the men's leaderboard. If we learned something about Ko recently, it's that she appears ready to win again. A furious start to her year had slowed a bit, with three finishes outside the top-20 prior to the recent Evian Championship. At that one, she opened 68-65-68, then posted a final-round 70 to finish in a share of sixth place and gain some reason for optimism moving forward.
I think the silver medalist from five years ago is ready for a big week, but if you want to go after a few players beyond the big names with longer odds, I don't mind Leona Maguire (+2500), Xiyu Lin (+3500) or Matilda Castren (+5000).
How would you rate this article?