What Each Match Play Final Score Means in Golf
Credit:
Photo by Steve Dykes/Getty Images. Pictured: Jordan Spieth
The WGC-Dell Match Play gives us a rarely-used scoring system on the PGA TOUR. Instead of stroke play, where players are scored in aggregate to par over the entire 72-hole tournament, match play pits two players against just each other over 18 holes.
The concept is simple — win more holes against your opponent, win the match. Matches can also result in a tie.
The WGC Match Play has group play, then a 16-golfer bracket where winners advance. In an event like the Ryder Cup, players score points for their team by winning match play matchups.
The Basics
Players get a point for winning each hole. Whoever wins more holes over 18, wins. If one player has a lead that cannot be made up in the remaining holes (like they're up four with three to play), the final holes won't be played.
The scoring is kept by the lead a player has, not total points for each.
Take this scenario through five holes:
Abraham Ancer has won two
Brian Harman has won one
They've tied two
The score listed isn't 2-1 Ancer. He's considered 1 up.
What Each Final Score Means
The final scores can get a little confusing. Billy Horschel didn't beat Tom Hoge 5-2 because he won five holes and Hoge won two — he won 3 & 2.
So what does each final score mean?
1 up: This means that the player won by a single stroke, and the 18th hole was played. The players either entered the 18th hole tied and someone won that hole, or a player had a one-shot lead going into 18 and they tied the final hole.
2 up: The player won by two strokes, but the 18th hole was played. That means the leader had a one-shot lead going into 18, and won that hole.
2 & 1: The player had a two-shot lead with one hole to play. Because his or her opponent can't score two points in one hole, the match ends early.
The same concept applies for scores like 3 & 2 or 4 & 3 — the lead was one bigger than the remaining holes.
3 & 1: This means that one player had a two-shot lead going into the 17th hole, and won that hole — so they won by three and there was just a single hole to play. They played 17 because had their opponent won the last two holes, the match could have ended in a draw.
The same applies to scores like 4 & 2 or 5 & 3 — the player needed to tie the hole to clinch the match, but won it.
Matthew Fitzpatrick won 4 & 2 against Ian Poulter on Thursday because he had a three-hole lead going into 16. Had Poulter won the last three, they would have tied the match. But Fitzpatrick won 16, giving him a four-shot lead with two holes to play.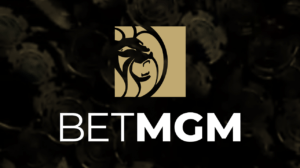 Bet the PGA TOUR at BetMGM and get a risk-free bet up to $1,000.
How would you rate this article?
This site contains commercial content. We may be compensated for the links provided on this page. The content on this page is for informational purposes only. Action Network makes no representation or warranty as to the accuracy of the information given or the outcome of any game or event.