ZOZO Championship Betting Odds & Picks: C.T. Pan Has Betting Value in Japan
Credit:
Stan Badz/PGA TOUR. Pictured: CT Pan
The PGA TOUR makes a one-week stop in Asia this week for the ZOZO CHAMPIONSHIP.
After a one-year stop in California, the ZOZO returns to Japan, where Tiger Woods won the inaugural event in 2019.
Jason Sobel breaks down his best bets for the week and who he's backing.
Things have changed – in the world; in golf – oh, just a little bit since the last time (which was also the first time) that the ZOZO CHAMPIONSHIP was contested in Japan.
Two years ago, at the inaugural edition of the event, Tiger Woods cruised around Narashino Country Club in 19-under, winning by three strokes for his 82nd career PGA TOUR title, tying Sam Snead's all-time record. You are forgiven if this feels like two decades ago instead. Plenty of reasons for that.
As if to only further the notion of a compromised space-time continuum, Rory McIlroy – remember him? – captured this past weekend's CJ Cup, leapfrogging Rickie Fowler – remember him? – in the final round.
After the win, McIlroy admitted that his circuitous route toward improvement, one which included new swing patterns and swing thoughts and thoughts about so many other things, has returned him to a place where he understands that simply being himself is good enough in this game.
It feels like Rory needed to get all of his what-if questions answered – and now that he has, he can proceed with a clearer mind and stronger resolve. There are perhaps still even more questions which remain unanswered in the wake of this win. Can he maintain this stride into next year? Will it translate to another major championship?
For a player who makes the game better when he's at his best, we'll be waiting to find out these answers – say, in six months time, in a city called Augusta.
As for Fowler, this was either a small step in the process or a giant leap toward renewed relevance. He turned a 54-hole lead into a share of third place, posting a final-round 71 on a day when multiple players were double-digits under par.
Already, the catcalls are coming out of the woodworks – on social media, at least – with claims that Rickie can't close, that he's more hype than substance. For years, I've continually maintained that close calls and tough losses are still preferable for players over a no-pressure share of 27th place.
No situation has epitomized this idea more than that of Fowler, once ranked as high as fourth in the world, but with just one previous top-10 during this calendar year. There's little doubt he needed to feel the heat of the battle on a Sunday afternoon just to get the old juices flowing again.
"Obviously disappointed," he said afterward, "but this is a big step in the right direction with where we've been in the last two years." That's the proper attitude for a player who knows it doesn't all just come rushing back at once.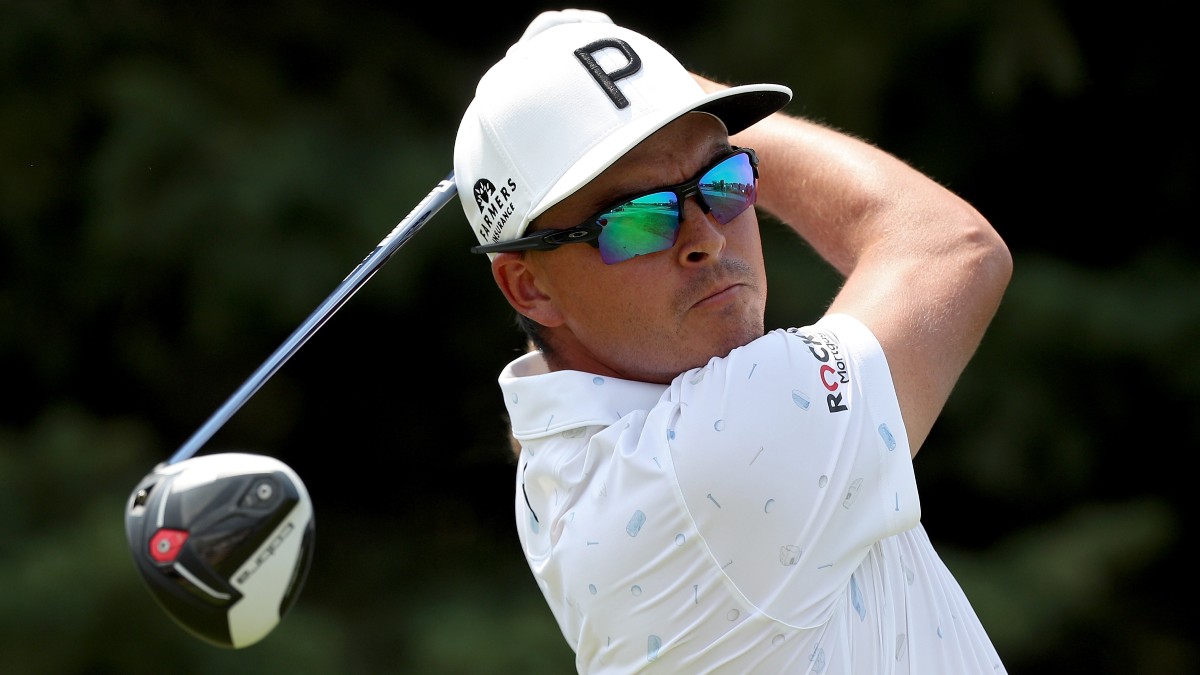 Fowler is in the field for this week's ZOZO, hoping to step on the gas pedal a bit and take that next step in this process.
So, too, is Collin Morikawa, whose second-place finish – sandwiched between Rory and Rickie – won't garner nearly as many headlines, simply because it wasn't some breaking development. I will, however, offer up this exhaustive analysis on Morikawa: Dude is really good.
On to the ZOZO now, which due to the pandemic was contested last year at Sherwood Country Club in Southern California, where Patrick Cantlay earned the victory.
This week's 78-player field is top-heavy, as it includes studs Morikawa, Xander Schauffele and Hideki Matsuyama, plus the likes of Will Zalatoris, Tommy Fleetwood and Joaquin Niemann, before getting a bit watered down in the next couple of tiers. Let's get to the picks, starting with a guy just a bit further down the board.
Click here to see the full odds board, courtesy of DraftKings as of Monday.

| Player | Odds |
| --- | --- |
| Xander Schauffele | +600 |
| Collin Morikawa | +750 |
| Paul Casey | +1400 |
| Hideki Matsuyama | +1600 |
| Will Zalatoris | +1800 |
| Tommy Fleetwood | +2200 |
| Rickie Fowler | +2500 |
| Jhonattan Vegas | +2800 |
| Cameron Tringale | +2800 |
| Alexander Noren | +2800 |
| Joaquin Niemann | +2800 |
| Charley Hoffman | +3500 |
| Si Woo Kim | +3500 |
| Maverick McNealy | +4000 |
| Erik Van Rooyen | +4000 |
| Keegan Bradley | +4000 |
| Emiliano Grillo | +4500 |
| Chris Kirk | +4500 |
| Mackenzie Hughes | +4500 |
| Cheng-Tsung Pan | +4500 |
| Branden Grace | +5000 |
| Adam Schenk | +5000 |
| Kyoung Hoon Lee | +5000 |
| Takumi Kanaya | +5000 |
| Lanto Griffin | +5500 |
| Carlos Ortiz | +5500 |
| Ryan Palmer | +5500 |
| Matt Wallace | +5500 |
| Luke List | +6000 |
| Pat Perez | +6500 |
| Roger Sloan | +6500 |
| Henrik Norlander | +6500 |
| Harry Higgs | +6500 |
| Brendon Todd | +6500 |
| Troy Merritt | +8000 |
| Doug Ghim | +8000 |
| Sebastian Munoz | +8000 |
| Garrick Higgo | +8000 |
| Brendan Steele | +8000 |
| Matt Jones | +10000 |
| Tom Hoge | +10000 |
| Robert Streb | +10000 |
| Chan Kim | +10000 |
| Jinichiro Kozuma | +10000 |
| Hiroshi Iwata | +13000 |
| Scott Vincent | +13000 |
| Tomoharu Otsuki | +13000 |
| Andrew Putnam | +13000 |
| Ryosuke Kinoshita | +13000 |
| Sam Ryder | +15000 |
| Kyle Stanley | +15000 |
| Doc Redman | +15000 |
| Sunghoon Kang | +15000 |
| Matthew NeSmith | +15000 |
| Chesson Hadley | +15000 |
| Rikuya Hoshino | +15000 |
| Sepp Straka | +15000 |
| Adam Long | +18000 |
| Brandon Hagy | +18000 |
| James Hahn | +20000 |
| Shugo Imahira | +20000 |
| Wyndham Clark | +20000 |
| Jimmy Walker | +20000 |
| Peter Malnati | +20000 |
| Satoshi Kodaira | +20000 |
| Ryutaro Nagano | +30000 |
| Kramer Hickok | +30000 |
| Kazuki Higa | +30000 |
| Naoto Nakanishi | +30000 |
| Wesley Bryan | +30000 |
| Ryo Hisatsune | +30000 |
| Tyler McCumber | +30000 |
| Tomoyasu Sugiyama | +40000 |
| Ryuichi Oiwa | +40000 |
| Ryuji Imada | +40000 |
| Bill Haas | +40000 |
| Naoyuki Kataoka | +40000 |
Outright Winner
One player to win the tournament.
C.T. Pan (+4500)
There's always a bit of a give-and-take whenever making an outright pick for an event. Is it the one player I absolutely think will wind up with the trophy? Or the player whose pre-tourney odds make him the most appealing play? I usually go with the former, but I'm answering with the latter this week.
Full admission: Life on the line, one pick to win this week, it'd be really tough to not choose Schauffele or Morikawa, easily the two best players in this event. (Although I'm still wondering why, as of Monday morning when I'm writing this preview, Schauffele's odds are a notch lower than those of Morikawa, fresh off that runner-up finish.) Even in a top-heavy, shortened field, though, I just can't get too excited about chasing either of these guys at a mid-single digit price.
Instead, I landed on the continually underrated Pan, who's finished T-11 and T-6 in his first two starts of this season, earned a bronze medal the last time he competed in Japan and generally plays well on shorter tracks which require plotting and precision. He didn't fare all that well when he played here two years ago, an opening-round 68 undone by a second-round 75 that eventually led to a 59th-place finish, but just the mere fact that he's seen the course before – more than many of his peers can say this week – should offer a slight advantage.
There are weeks when I'm more confident in this selection than others and this week certainly qualifies as one on the lower end of that scale, but there are a few favorable assets for Pan that make him more attractive at 45/1 than one of the big names at 6/1 or 7/1.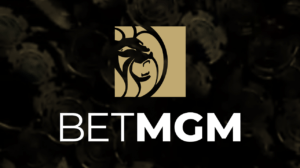 Bet C.T. Pan at BetMGM and get a risk-free bet up to $1,000.
Other OADers
Potential selections for one-and-done options.
Collin Morikawa (+600)/Xander Schauffele (+650)
I get it: If you're in a full-season OAD pool, there's probably no chance you'd ever burn a top-five player in an autumn-based international event like this one. While I tend to agree with that idea, I will at least play devil's advocate and offer up this suggestion: Whether it's the Sentry TOC or the TOUR Championship, you'll never find better win equity for either of these guys than at this event.
If you're basing pool picks simply by odds, I can't imagine we'll ever get to a point where either of these guys own odds shorter than they have this week. Again, I totally understand – and don't disagree – if you're saving, say, Xander for the Masters and Collin for the PGA Championship, but if you're looking to explore a different alternative, this might not be a terrible option.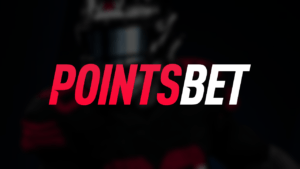 Bet Morikawa & Schauffele at PointsBet and get $250 FREE.
Sung Kang (+15000)
There are two schools of thought for OAD plays at events such as these: You can either take a heavy hitter like the guys listed above and hope those short odds pay off, or you can take a flier on more of a longshot with the knowledge that he'll get a guaranteed paycheck no matter what.
Kang isn't exactly lighting the world ablaze, but he's finished between 15th and 47th in four of his last five starts, including a share of 32nd last week. That could be enough to take a shot in this situation.
Jhonattan Vegas (+2800)
OK, I lied: There are three schools of thought. The third is simply picking a guy somewhere in between, who's running hot and in form. Vegas' odds are way too low for me to advise betting him this week, but he's fresh off a T-14 last week, his seventh top-20 in his last 11 starts. If you want a player who doesn't need to be saved for a later date, Vegas is your guy.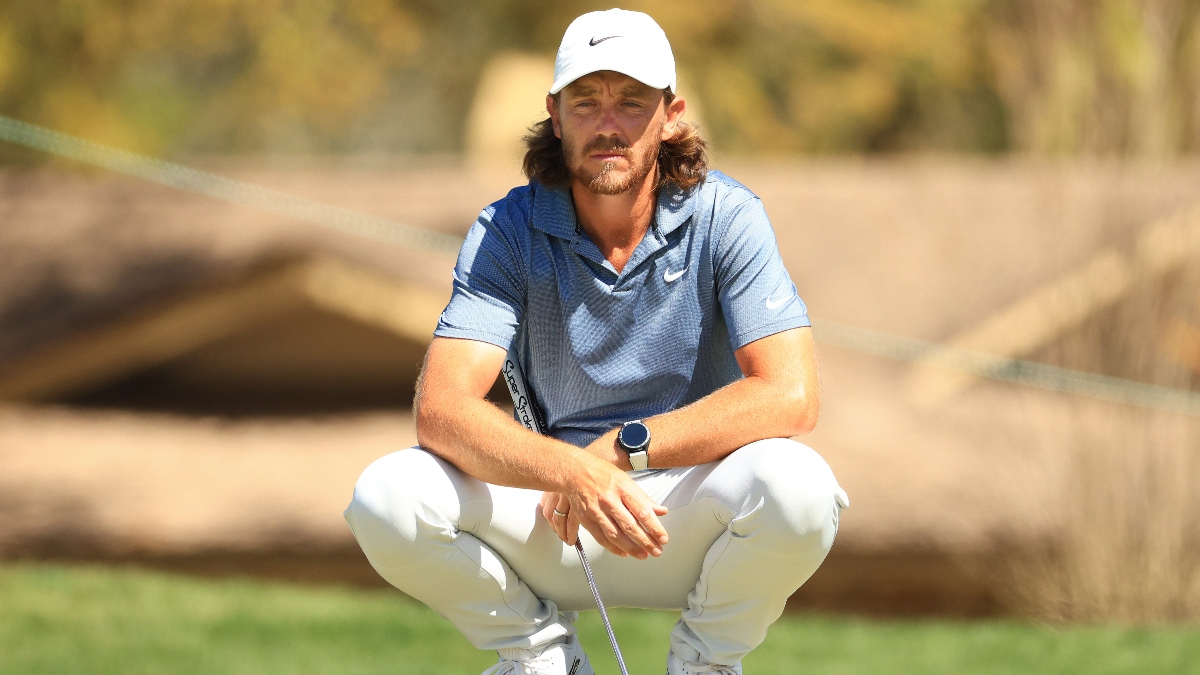 Top-Five
One player to finish top-five.
Tommy Fleetwood (+450 for top-five)
At some point, maybe in the not-too-distant future, Fleetwood is going to win for the first time since late-2019, and I suspect his post-round comments will echo those of McIlroy this weekend – that he had to search for something and get lost before he could realize that he'd had it with him all along.
Also like McIlroy – and others, including Adam Scott — I believe that playing through the pandemic for whatever reason had more of adverse effect on Fleetwood than many other players and he's struggled to regain his form on the back end of it.
Just recently, though, he's found some better results, which could lead to bigger things on the horizon. I try not to allow player social media posts impact decision-making in this realm, because – like so many of us – these posts only show the good stuff and block the bad.
That said, Fleetwood tweeted that he couldn't wait to get to Japan, one of his favorite countries, an attitude which could give him a leg up on most of the competition before they even start.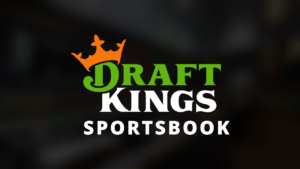 Bet Tommy Fleetwood at DraftKings and get a $1,000 sign-up bonus.
Top-10
One player to finish top-10.
Takumi Kanaya (+350 for top-10)
The former No. 1-ranked amateur in the world, Kanaya turned pro just over a year ago. Since then, he's competed in two dozen events – mostly on the Japan Tour, but with a few majors and other PGA/Euro tourneys scattered in there – and he's lived up to that early billing, with two wins (he also had one professional victory while still an amateur), seven top-fives and 12 top-10s. That's right: In his first 12 months as a pro, Kanaya has finished inside the top-10 of a leaderboard just as many times as he's finished outside of it – a ratio which belies his odds this week.
Understandably, this week's field offers a little more depth of competition than many which yielded those strong results, but the point still rings true: The 23-year-old owns a ton of game. At just 5-foot-8, 165 pounds, he might be a player for whom courses requiring less of a bomb-and-gouge attack is better suited, which means Narashino could very well be right up his alley this week.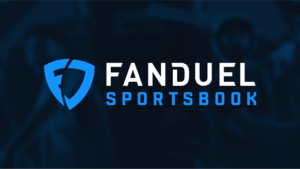 Bet Kanaya at FanDuel and get a $1,000 risk-free bet.
Top-20
One player to finish top-20.
Chan Kim (+250 for top-20)
Over the last several years, anytime there's been a limited field such as this one and I see Kim's name, I usually offer him as a sleeper for a reachable prop play. I'll admit these have suffered middling results, but the Arizona State product has always had a swing that I've really liked, one which I believe can hold up against tougher competition and in bigger events.
He's currently ranked 80th in the world, so he's not exactly the sleepiest sleeper anymore, but with top-20s in five of his last six starts on the Japan Tour, I think he's a nice play for another one here.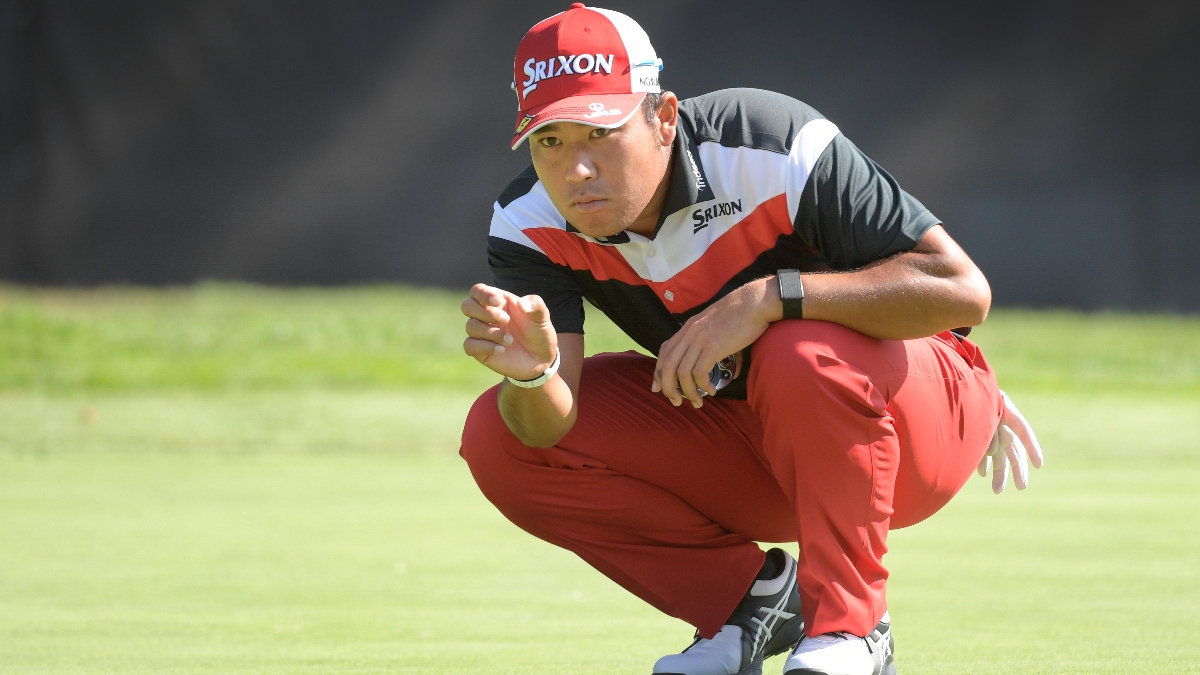 DFS Free Bingo Square
A safe plug-and-play option for DFS.
Hideki Matsuyama
Over the last three years, the reigning Masters champion has played three events in his native homeland, finishing 4th-8th-2nd in those tournaments. There was once a notion that the famously shy Hideki might shy away from leaderboards in Japan, where so many eyeballs are watching his every move, but he's proven he can handle any external (or internal) pressure which comes with this scenario. I think he's a high-ceiling/high-floor play here.
DFS 'Dog
A lower-priced option for DFS.
Roger Sloan
I interviewed Sloan for PGA TOUR Radio a few months ago at the first FedExCup playoff event and came away from it really liking the affable, understated Canadian with a better game than most people realize. He struck me as a player who really enjoys the game, enjoys the process of trying to improve at the highest level and doesn't care much about stuff like fame and notoriety. In any case … good dude, good player.
With four finishes of 16th or better in his last seven starts, I think he'll see an opportunity for a big result in this type of field.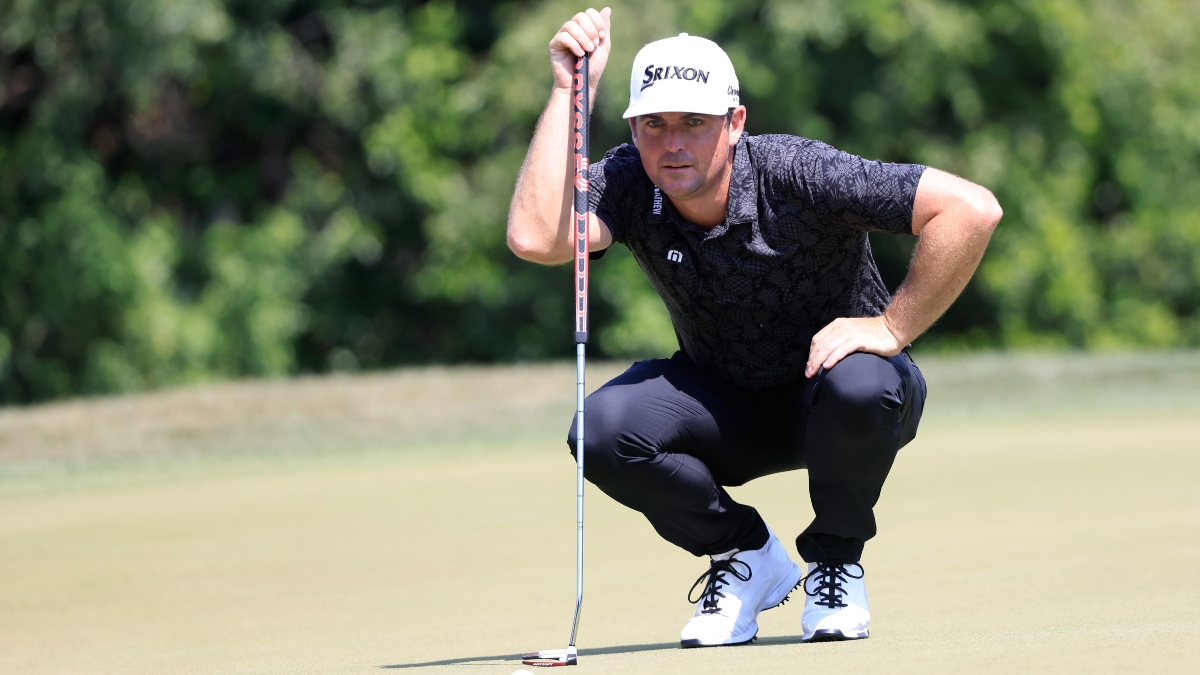 First-Round Leader
One player to post the low score Thursday.
Keegan Bradley (+3500 for FRL)
Time to fire up one of our favorite FRL plays on a regular basis. Sure, fellow FRLers Cameron Tringale and Joaquin Niemann are in this field, too, but I like Keegan to go low on Thursday.
Two years ago, posting nine opening totals of 68 or better and finishing in a share of 13th for opening-round scoring average. Two years ago, he started with a 69 at this event, but followed with a 63, showing he can go low at this track. 
Matchup Man
One player who should beat comparable players.
Emiliano Grillo (+4500)
As I so often mention in these previews, I always like searching through final-round ball-striking numbers for those players who are competing in back-to-back weeks. At the CJ Cup on Sunday, Grillo gained nearly three strokes on the field tee-to-green while posting an 11-under 61. Perhaps more impressive – and important – is the fact that he gained more than four strokes on the greens, a longtime hole in his game.
Obviously, these greens won't be anything like those in Las Vegas, but if it's more about the putting stroke, then he's got reason for optimism moving forward. 
The Big Fade
One top player to avoid at this tournament.
Si Woo Kim (+3500)
It looked like Si Woo was trending in the right direction with finishes of T-11 and T-8 to start the season, but it turned out to be a rough fortnight in Vegas, MCing at the Shriners and nearly finishing DFL at the CJ Cup. For a player whose swing so often looks solid, he lost nearly six strokes to the field tee-to-green in the final round.
I do think he can bounce back pretty quickly, but his price hasn't bounced far enough yet for me to consider him. I'll take a wait-and-see approach after those last two results.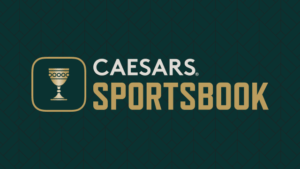 Bet the ZOZO CHAMPIONSHIP and get a $5,000 risk-free first bet.
How would you rate this article?
This site contains commercial content. We may be compensated for the links provided on this page. The content on this page is for informational purposes only. Action Network makes no representation or warranty as to the accuracy of the information given or the outcome of any game or event.