Backyard Baseball 2001 DraftKings Price Guide: The Worst of the Bunch
All right, here we go. If you missed yesterday's primer… you better just go read it. Too foolish of an experiment to explain again.
Today, we'll be starting the countdown with the worst 21 players as far as hitting goes in Backyard Baseball 2001, assigning all of them a DraftKings price. These are based off of their 10-game statistical samples in hard difficulty, as well as a bit of personal subjectivity based on my experience playing the game. Their DK points from the sample won't always be in the exact order they are listed, so continue at your own risk.
61. Randy Johnson, $2000: 5-42, 5 singles : 15 DK points
Poor Randy. Puts together a Hall of Fame career as one of the best southpaws of all time, only to be put dead last on my list. He's going to be so mad when he reads this that he'll just go out and start exploding innocent helpless animals.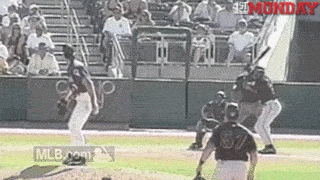 I always had Randy on my team growing up as my pitcher and I can personally attest to the fact that he does suck at the plate, as he did in real life. He rarely hits the ball out of the infield and is very slow, which is a terrible combo for this experiment. He also managed zero runs, RBI, or anything else.
60. Billy Jean Blackwood, $2,000: 7-43, 7 singles, 1 run: 23 DK points
Essentially the female version of Randy Johnson, this lanky girl is slow and can't hit a lick. She managed to do slightly better than Randy to stay off the bottom spot.
59. Curt Schilling, $2,000: 6-37, 6 singles, 1 run, 2 BB: 24 DK points
Another pitching legend done wrong. As far as the in-game stats go, Curt is a bit better at hitting and a bit faster than his 2001 World Series co-MVP counterpart. This allowed him to put up a slightly better stat line.
58. Marky Dubois, $2,000: 5-40, 3 doubles, 2 RBI, 1 run: 27 DK points
I hate giving a fellow Marky a bad rap, but this kid sucks. He did have a few extra base hits to get him off the bottom of the list, but was otherwise terrible.
57. Reese Worthington, $2,000: 10-36, 10 singles, 1 run, 1 BB: 34 DK points
I hate giving a fellow asthmatic kid a bad rap, but this kid sucks. Ten hits, all singles. Going to have a tough time accumulating points with a .000 ISO.
56. Ricky Johnson, $2,100: 8-38, 1 double, 1 triple, 1 RBI, 4 runs, 1 BB: 43 DK points
Surprisingly good for a guy with a 1/10 batting stat. A couple of extra base hits boosted an otherwise paltry stat line.
55. Ashley Webber, $2,100: 10-41, 1 double, 3 runs: 41 DK points
The first of the Webber twins, both of whom are bad, is Ashley. Both have decent speed, but basically no power. These two are also frequently found on computer teams, more so than any other character that I ran into.
54. Sidney Webber, $2,200: 13-39, 3 doubles, 2 RBI, 2 runs: 49 DK points
Sidney was a bit better than her sister, but not by much. Her CPU-controlled counterpart also did a bit better than the CPU-Ashley.
53. Ernie Steele, $2,300: 8-41, 2 doubles, 1 HR, 2 RBI, 2 runs: 43 DK points
Ernie is one of several players that comes with a caveat. Certain players' stats are boosted in certain situations. In Ernie's case, his stats are boosted when he plays in his yard, AKA Steele Stadium. If he played every game there, his price would probably be in the mid-$3,000 range, but if not, he's really not that good.
52. Annie Frazier, $2,300: 11-43, 11 singles, 1 run: 35 DK points
Numbers 52 and 51 are very related. I expected Annie Frazier, who has a 9/10 batting stat, to drop some bombs. She did not. The batting stat is vague and while most players with 8/10 or higher have good power, not all do. Which brings me to…
51. Jocinda Smith, $2,400: 9-44, 2 doubles, 1 HR, 2 RBI, 2 Runs: 46 DK points
Jocinda Smith has a 10/10 batting stat, but still can't hit. After about three games I started to realize this and took her for some batting practice at Parks Department #2, the most standard park. She didn't hit a home run in 100 pitches. She did end up hitting a home run in a game for me, but it was a cheap one that hit the left field corner wall of bushes in Steele Stadium that don't fit on the screen. It wound up going 144 feet. I put her and Annie Frazier on the same team because I wanted to spread out all the good hitters. Turns out they suck.
50. Tony Gwynn, $2,500: 6-39, 2 doubles, 1 HR, 1 RBI, 2 Runs, 1 BB: 37 DK points
You all know that age-old saying regarding "speaking ill of the dead"? Well, the late great Tony Gwynn would certainly not be pleased with this.
Mr. Padre, a man with a .338 career batting average, somehow hit .154 in a kid's video game. Like I said in the introduction article, power and speed are the keys to success in this and Gwynn didn't show much of either.
49. Carlos Beltran, $2,600: 10-37, 1 double, 3 runs, 1 BB: 40 DK points
They did this future Hall of Famer wrong by giving him just a 5/10 batting stat and a 7/10 running stat even though he had a 20-20 rookie season in '99. As a result, he was pretty crappy in the game. He's definitely a bit better than my results, as he homered in the one game he played against me.
48. Stephanie Morgan, $2,600: 10-38, 1 triple, 1 HR, 1 RBI, 3 runs: 50 DK points
Pretty fast player, so she is at least somewhat rosterable. Her one home run was an inside-the-park job.
47. Gretchen Hasselhoff, $2,700: 12-32, 1 double, 2 RBI, 4 runs, 5 BB: 54 DK points
The Hoff! Another pretty fast player who was able to beat out a bunch of base hits, but couldn't do much else. If I were German, I may have her higher on the list, seeing as Germans love her father, David Hasselhoff.
46. Kenny Kawaguchi, $2,900: 12-41, 2 doubles, 1 triple, 2 RBI, 6 runs: 61 DK points
I mean, I don't think I'm telling any tales here when I say that able-bodied kids are better than wheelchaired kids at baseball. May not be a popular opinion in this PC day and age, but facts are facts.
He actually did better than I expected, so hats off to him.
45. Amir Khan, $3,000: 6-36, 1 double, 1 HR, 4 RBI, 2 runs, 4 walks: 47 DK points
This was one of the bigger disappointments, but Amir is another player that comes with an asterisk. If you play with him and his brother, Achmed, on the same team, Amir's batting and running stats go way up. That is what I used to do back in the day so I didn't realize how bad he was by himself. With Achmed, Amir would probably be priced at almost $5,000, but ranking him 45th is generous without his brother by his side.
After being brutally taunted for his poor stats, he began bashing kids' faces in, eventually sculpting himself into the boxer we know today.
44. Kimmy Eckman, $3,200: 12-41, 5 doubles, 1 HR, 5 RBI, 2 runs, 2 BB: 71 DK points
Like Ernie Steele, Eckman's stats are much better in her backyard, Eckman Acres. Without realizing that beforehand, I accidentally made her team's home field none other than Eckman Acres. Home-field Eckman is probably like 45 hundo. Away, probably high $2,000s.
43. Vicky Kawaguchi, $3,200: 14-44, 1 double, 1 triple, 2 RBI, 7 runs, 1 BB, 2 SB: 79 DK points
One of the faster players in the game, Vicky Kawaguchi could probably be higher on this list. Though she has just a 1/10 batting stat, her speed allows her to swipe some bags when she's on base.
42. Ivan Rodriguez, $3,200: 7-37, 2 doubles, 1 HR, 4 RBI, 2 runs: 44 DK points
Pudge was another big disappointment and pure stats-wise, should be much further down on the list. I feel my performance with him does not quite represent his true ability.
41. Marty Cordova, $3,400: 14-46, 1 triple, 2 HR, 4 RBI, 5 runs: 79 DK points
Marty Cordova. Easily the most random big leaguer in this game, Cordova isn't half bad. He socked a couple of homers and with his 7/10 speed, managed a triple as well. Maybe this can be added to his Wikipedia page along with, "he is also known for having fallen asleep in a tanning bed, which prevented him from playing several day games with the Orioles".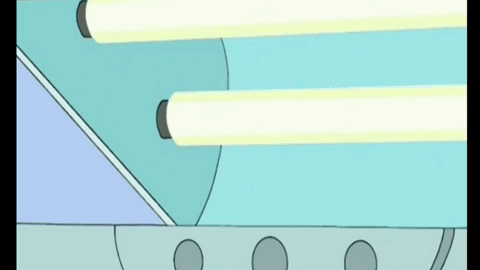 40. Lisa Crockett, $3,400: 
9-38, 1 double, 2 triples. 2 HR, 4 RBI, 4 runs, 4 BB: 77 DK points
What do we have here…Lisa Crockett?!? I had no expectations for her going in so this surprised me a bit. She wasn't great, but did manage two home runs, making her somewhat playable in this format.
That's it for today. Check back tomorrow as I'll be going over players 39-20, where we'll start seeing some kids who can mash.