Zerillo's MLB Daily Betting Model, Sept. 6: Can San Francisco Pull Giant Upset vs. Dodgers, Kershaw?
Credit:
Photo credit: Jon Durr-USA TODAY Sports. Pictured: Jeff Samardzija
Sean Zerillo's MLB model helps you find edges when betting moneylines and over/unders for the full game and first five (F5) innings.
He analyzes Friday's slate of games, including how to bet Giants at Dodgers (10:10 p.m. ET).
Plug in your odds to the spreadsheet at the bottom of this article to see where you might have an edge.
From July 22, 2018, to June 7, 2019, Clayton Kershaw didn't lose a single baseball game.
He started 21 times during that 321-day span and went nearly a full year between losses, with the Dodgers winning 17 of those contests before the Giants beat him 2-1 behind a big effort from Drew Pomeranz.
Kershaw enters Friday on a two-game losing streak, and though he already gained his revenge against the Giants with seven shutout innings in a win on June 18, there's probably no team he enjoys beating more.
Favorites higher than -290 are 43-14 (75.4%) on the moneyline this season, winning by an average margin of 2.72 runs — but they would have cost a consistent $100 bettor $85 on the year, and I think oddsmakers are too high on the Dodgers' chances for Friday.
Recapping Yesterday's MLB Model
At writing yesterday, the model would have gone 2-4 against full-game moneylines and 2-1-1  against moneylines for the first five innings (F5).
My plays went 2-3, and I finished up 1.07 units for the day. 
It was a positive day in terms of generating Closing Line Value (CLV).
I gained 34 cents against the sides and totals that I played, netting as much as 27 cents against the White Sox moneyline (+183 to +156).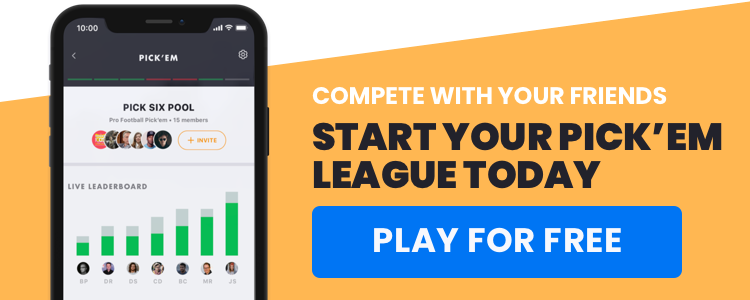 MLB Betting Model for Friday, Sept. 6
All odds as of Friday morning (view live MLB odds). Stay tuned on Twitter or follow me in The Action Network App for my entire betting card for Friday. 
Today, the model recommends seven full-game moneylines and six moneylines for the first five innings (F5). 
As of writing, the 3.5% trigger threshold officially marked the Angels, Braves, Giants, Phillies, Pirates, Rangers and Tigers as full-game plays. The model also likes the Giants, Marlins, Phillies, Pirates, Rangers and Tigers as F5 plays.
I have already delved into two of my favorite plays for today, including the Phillies moneyline against the Mets and the Yankees moneyline in the first five innings, the latter of which wasn't triggered as a model play.
Full disclosure: I'm not really in love with a lot of these potential selections for Friday, and I expect to have a pretty light card compared to the list of potential plays.
We've reached the point in the season where a lot of young pitchers with limited MLB data will be taking the mound.
What's more, this isn't an atypical bullpen construct in September:
Per the Boston Globe: "In 2020: The number of players on the active roster through Aug. 31 will increase from 25 to 26. In September, teams will be required to expand to a 28-man roster — with the 40-man monstrosity becoming a thing of the past."
Until then, handicapping September baseball games, especially those involving clubs that are out of playoff contention, presents a tall task.
With the expanded rosters, September baseball looks much more like March than April through August. Predictable lineups and situational bullpen roles become a thing of the past as player development is prioritized over everything.
You might see a manager intentionally trot out left-handed hitters in order to give them some reps that they wouldn't normally get against lefty pitching.
So, be patient and pick your spots — and don't press down on every baseball game where you might see an edge over the next three weeks.
As for plays that I selected, I took the Marlins game moneyline at -120, where the model triggered a 4.6% edge — but as the F5 and full game moneylines have aligned, I'd prefer the former at the same price.
The Marlins have the younger but better pitcher, as Pablo Lopez (4.20 FIP, 4.21 xFIP) faces Jorge Lopez (5.44 FIP, 4.61 xFIP).
The Royals righty owns a solid curveball, but all of his other pitches rate significantly below average:
The batted-ball data is particularly bad: He ranks in the bottom 5% among all pitchers in barrel rate (11.4%), exit velocity (90.7 mph), expected slugging (.502), xwOBA (.368) and xwOBA on contact (.435).
The Marlins righty, Pablo Lopez, has plus command of a four-pitch mix (four-seamer, two-seamer, curveball, changeup), which helps his overall profile.
None of the pitches are of the plus variety, but each are average or better, and he gained a tick on his fastball (from 93.2 mph to 94.2 mph) over 2018.
Lopez has a career .304 xwOBA, showing that he is an above-average pitcher and significantly better than his opponent tonight (.364 career mark).
The increased velocity has only helped the changeup, which now sits exactly eight mph below the fastballs:
I feel like I'm taking crazy pills, but I laid juice on the Marlins in both halves.
As for the Dodgers-Giants matchup, we're seeing some Friday night public line inflation on Clayton Kershaw and the Dodgers at home against their biggest rival.
I delved into the 2019 version of Clayton Kershaw on August 25, when his ERA stood at 2.41 before allowing three runs in a loss to the Yankees and five runs in a loss to the Diamondbacks.
Kershaw's ERA currently stands at 2.96, and he still has room to regress towards his FIP and xFIP, which are situated near 3.50. Surely, the public thinks that he won't lose three straight starts.
Sports Insights has also tracked three separate steam moves on the Dodgers, so the public and sharps might be on the same side here, but I just see too much value in a one-game scenario, and especially a rivalry game, with this contrarian road underdog:
The Dodgers are 29-17 on the moneyline in all of Kershaw's starts against the Giants, but if you bet $100 on San Francisco in each of those starts you would be down only $216 — and up $336 over the past two seasons (3-3).
Like Kershaw, Jeff Samardzija's ERA (3.61) has room to regress (4.51 FIP, 4.91 xFIP), but "The Shark" is exactly the type of enigmatic pitcher you want to back at a big plus-money price.
He can enter ace territory on any given night, as evidenced against the Dodgers last year:
Bets (so far) for Sept. 6
Miami Marlins (-120) Game Moneyline
Miami Marlins (-130) F5 Moneyline
New York Yankees (-130) F5 Moneyline
Philadelphia Phillies (+150) Game Moneyline
San Francisco Giants (+260) Game Moneyline
Stay tuned on Twitter or follow me in The Action Network App for my entire betting card for Friday, September 6. 
Zerillo's Full MLB Model, 9/6
Download the Excel doc with my projections to input odds from your sportsbook. These projections cover the full game and First 5 moneylines and over/unders. A sample of one of the sheets is below.
How would you rate this article?