White Sox vs. Red Sox Betting Preview: 5 Reasons Why Price Should Shut Down Chicago
Credit:
Credit: Bob DeChiara-USA TODAY Sports
Betting odds: Chicago White Sox vs. Boston Red Sox
White Sox odds: +214
Red Sox odds: -235
Over/Under: 10.5
First pitch: 7:10 p.m. ET
---
>> All odds as of Tuesday morning. Download The Action Network App to get real-time MLB odds and track your bets
---
Will David Price shut down the White Sox on Tuesday night? Here are five reasons why Price should have his way with Chicago at Fenway Park.
White Sox vs. Red Sox Betting Preview
Reason #1: Green Monster
In 12 Major League seasons, Price has played for four different teams, including the Rays, Tigers, Blue Jays and now currently the Boston Red Sox.
When starting at home over those 12 seasons, Price has been the most profitable at home at Fenway Park with the Boston Red Sox, going 31-14 (68.9%), beating their opponents by 1.8 runs per game.
Reason #2: Just a Blip
In Price's last home start, he allowed six earned runs against the Texas Rangers. The question is, was the home start against the Rangers a blip on the radar?
Price has allowed six earned runs or more in a home start eight times in his career and his five hits allowed in his previous home start were his fewest in those eight games.
Price has allowed five earned runs or more 19 times in his career at home and his previous start against the Rangers was just his fifth start not allowing a home run.
After Price's bad start against the Rangers, he threw five innings, allowed one earned run and no walks with a 2.38 FIP on the road against the Twins.
Reason #3: Price Is Right
One thing you can hold your hat on Tuesday night is his dominance of the White Sox at home.
Price's team is 6-1 in his career at home against the White Sox, having won six consecutive starts.
In Price's career, the White Sox (+$234 on a $100 per game basis) are his second-most profitable opponent behind just the Toronto Blue Jays (+$534, Price is 14-4 vs. Blue Jays).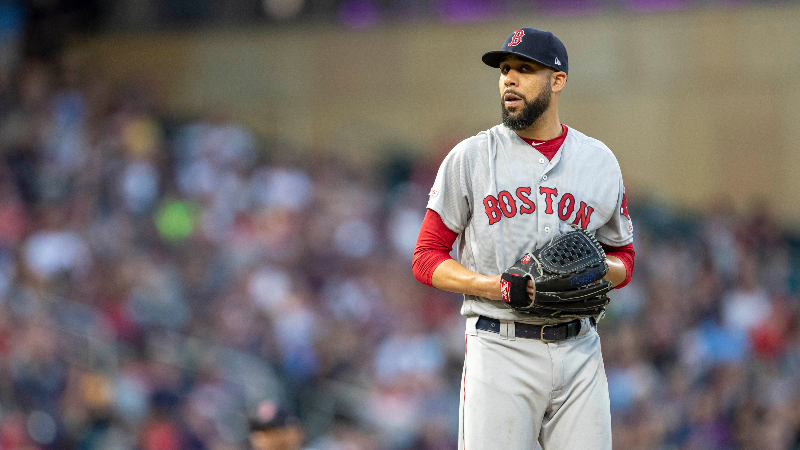 Reason #4: David vs. Goliath
When you look up and down the White Sox lineup, Price has had prior success against a number of Chicago's key contributors …
Jose Abreu: 3-23 (.130), 4 K
Tim Anderson: 1-8 (.125), 3 K
Yolmer Sanchez: 0-7 (.000)
Yoan Moncada: 1-6 (.167), 3 K
Yonder Alonzo:  0-3, K
Reason #5: Beat 'Em Early
If you believe in Price but are scared off by Boston's 15 blown saves and 51.6% save percentage this season, try focusing on the first five innings.
Over the last three seasons at Fenway Park, David Price is 16-5-7 (76.2%) on the first five innings moneyline, winning by two runs per game and the most profitable Red Sox starter in this spot.
When betting on or against David Price, it is simply hard to ignore these numbers over the last two seasons:
How would you rate this article?