The Only Drama Left: Who Wins NBA Finals MVP?
Credit:
Kyle Terada-USA TODAY Sports
The Highlights
After being +315 to win the NBA Finals MVP entering Game 3, Kevin Durant is now the odds-on favorite at -300. 
After a 43-point Game 3, Durant should maybe be an even bigger favorite over Steph Curry.
KD is averaging a full 7.4 more points per game than his teammate, with only one fewer assist per game.
---
CLEVELAND — This, in all honesty, is what we're left with. This is what the Warriors, the 73-win team that added Kevin Durant, have made of the NBA Finals. After going up 3-0 on the Cleveland Cavaliers behind a dominant Durant performance in Game 3 (43 points, liquid-fire shooting, his second Game 3 dagger in two years), the Warriors have left little to debate. Gone are discussions of matchups, adjustments, the tug and war of scoring, the heart and soul and everything else.
Welcome to the Warriors' Heat Death Of The NBA Universe, where Game 4 means we're left with only one real question.
Who wins Finals MVP?
This article usually requires a subscription, but today it's FREE. Enjoy! Click here to be kept in the loop on future promos.
Kevin Durant was the favorite to start the series, but Stephen Curry stormed out to a lead after his explosive performances in Games 1 and 2. Curry was actually -335 before Game 3, Durant +315, with LeBron James +925.
My how the turns have tabled, or something.
After Durant essentially burned down the Q on Wednesday night, he is now -300, with Curry +300 and James +700. Let's take a look at them one by one and make a prediction.
All odds as of Friday morning.

KEVIN DURANT (-300)
The vote is not nearly as official as you might think. About a dozen longtime NBA journalists are tabbed for the vote during the clinching game. Voters loathe settling this thing early; they don't want to think about it until the series is done.
However, some gentle prodding of media members likely to be similar in profile to the official voters indicates Durant has a pretty strong hold on it. A lot of it is just numbers. He's averaging a full 7.4 more points per game than his teammate Curry, with only one fewer assist per game. Additionally, he's shooting 56% from the field and 47% from 3-point range, both substantially higher.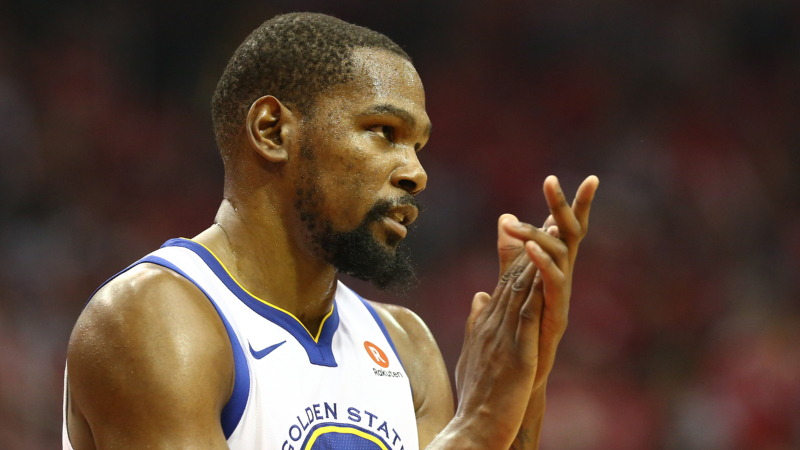 Troy Taormina-USA TODAY Sports
Durant has been the better defender, as well. He was in prime form in Game 2, challenging James and stifling the King after his 51-point performance in Game 1, when Durant struggled.
More than anything, Durant hasn't had the kind of stinkbomb Curry dropped in Game 3 when he went 1-of-9 from 3-point range.
The argument for Durant from an objective position — stats, plus the 3-0 series lead, plus the defining Game 3 performance — is going to be tough for Curry to top. Doing so would likely require the series to go to at least six games. Unless …
STEPHEN CURRY (+300)
A monstrous Game 4 would definitely put Curry back in range of stealing the MVP. Durant's overall numbers are better on account of Curry's disastrous Game 3. But not Durant, Draymond Green and James tabbed Curry's shot that put the Warriors ahead by four in the fourth quarter of Game 3 as the "biggest shot of the game."
Durant did all that — and everyone remembers the 30-foot 3-pointer he nailed — but Curry has the dagger. That's the dynamic with this team. Curry is what makes the Warriors special, Curry is what makes them truly great; Durant is the workhorse who just plugs in the production and fills in the gaps. He raises the floor. His Game 3 performance was likely the best and most defining moment of his career … and yet had he not had it, the Warriors would still likely win in five games behind Curry.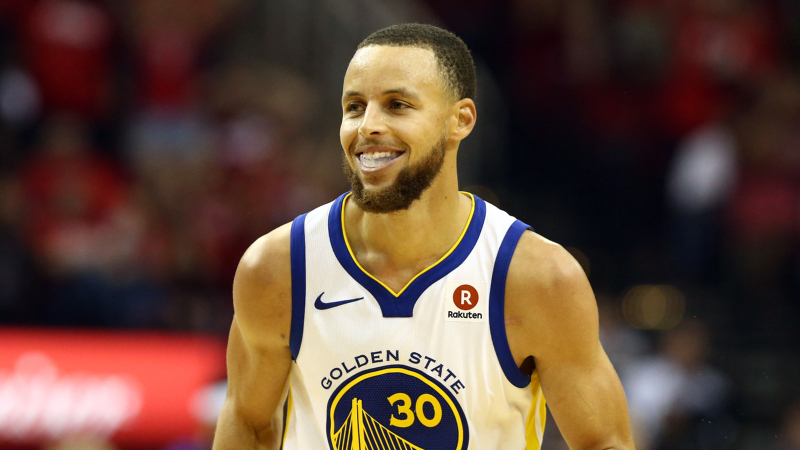 Troy Taormina – USA TODAY Sports
However, the sense is that Curry's Game 3 flub was just too great. This again reflects the push and pull of this Warriors team. Durant is the best player on the team, without a doubt. But Curry remains the most impactful.
Now, if Curry goes off for 40-plus in a clinching Game 4 and Durant struggles, then that might tip the scales. But for that to happen, the game has to be close. And when Curry goes on those scoring runs, it's usually not close. With the Cavs down 3-0, it's likely the Cavaliers meekly pull starters and the game ends with Curry laughing and dancing with a towel over his head on the sideline as he waits to lift his third championship trophy (matching LeBron James' ring count, by the way).
There should be more value on Curry at +250, but with the series so close to completion, it just doesn't seem likely that he can cover the ground.
LEBRON JAMES (+700)
James was the frontrunner after his masterful 51-8-8 performance in Game 1. He may still generate some votes based on the incredible load he's had to carry. But under the radar of his 33-point triple double is the fact that James struggled mightly in Game 3, shooting just 13 of 28 from the field.
James could still win MVP in a losing effort if the Cavs somehow find a way to extend this thing. That makes this perhaps worth a flier. Everyone is aching to reward James for the incredible burden he's carried and the amazing performance he's put on. If the Cavaliers were to steal Game 4 to force it back to Oakland, and somehow win a weird one at Oracle behind two dynastic LeBron performances? That gets him right back into the conversation, even if the Warriors win in Cleveland in Game 6.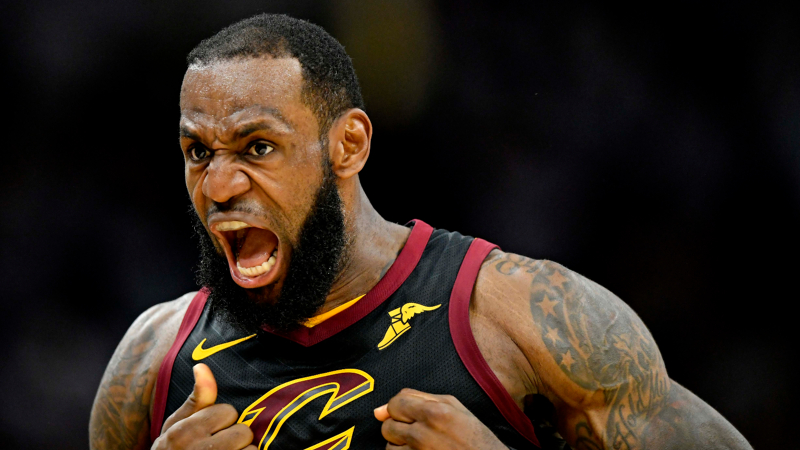 David Richard-USA TODAY Sports
But it should be noted how drastically James' demeanor changed after Game 3. He was heartbroken, devastated after Game 1. He was angry, sullen, brooding after Game 2. After Game 3, he seemed at peace. Like he realized there really wasn't anything more he could do. This was it, and it's time to start looking to the offseason and the free-agency decisions that await him there. He was wistful and contemplative at availability on Thursday looking back at past Finals and the current state of the league under the oppressive reign of the Warriors.
This isn't to say he'll dog it; James does not dog it. He knows what's expected of him, and he'll go out with every intention of winning in Game 4. But you do wonder if he has enough emotional energy left to push to an actual win, something he has gotten only once against this team in the Finals in his past eight attempts.
Personally? I think JR Smith should get a vote for Finals MVP. Not only has he missed on a staggering 18 of 24 shots off passes from James in this series — absolutely destroying LeBron's assist rate — but Smith's defense has been atrocious on nearly every possession, and he managed to make the worst mistake in Finals history. JR Smith, you're the real Finals MVP.
---
More Coverage of Game 4