2022 NBA MVP Odds Model Projections: Stephen Curry Leads, Giannis Antetokounmpo Lurking
Credit:
Julio Aguilar/Getty Images. Pictured: Giannis Antetokounmpo #34 of the Milwaukee Bucks.
2022 NBA MVP Odds
| Player | Consensus Odds |
| --- | --- |
| Stephen Curry | +125 |
| Kevin Durant | +240 |
| Giannis Antetokounmpo | +900 |
| Nikola Jokic | +1200 |
| DeMar DeRozan | +3500 |
| Joel Embiid | +3600 |
| LeBron James | +4000 |
| Ja Morant | +5000 |
| Luka Doncic | +5000 |
| Donovan Mitchell | +7000 |
Consensus odds updated as of Jan. 5.
I'm tracking the MVP race for the rest of the season using my model to determine if there's value within the betting markets. And in this second installment there's been some movement among the top names. For more on the methodology you can check out the first post here. 
When I first published my NBA prediction models on Dec. 22, both my linear regression and logistic regression model pegged Kevin Durant as having the best value to win the league's Most Valuable Player Award.
At that point, Durant was leading the league in scoring and the Nets had the best record in the Eastern Conference at 21-9, despite inconsistent play from James Harden and the absence of Kyrie Irving. Stephen Curry, Nikola Jokic, Giannis Antetokounmpo and DeMar Derozan rounded out the top five MVP candidates, according to my model, but so much has happened around the league in that short amount of time.
Although the top five hasn't changed, their positions certainly have. Here's how the list is shaping up in the early days of 2022.
2022 MVP Model Projections
Here's a look at the odds to win the NBA MVP award compared to my model's projections. Reminder: This is a snapshot of the race at a given point in time, so these numbers will evolve.
2022 MVP Race
Stephen Curry
According to both my linear regression and logistic regression model, Curry presents the best value to win MVP, which is right in line with the betting markets that have him at about +125 to win. This shouldn't come as much of a surprise considering his Golden State Warriors are tied for the best record in the NBA at the time of writing and he's averaging 26.8 points, 6.1 assists and 5.2 rebounds.
His numbers have slipped recently, though. In his past two games against the Miami Heat and Dallas Mavericks, Curry has shot a combined 8-of-41 from the field and 2-of-19 from behind the arc.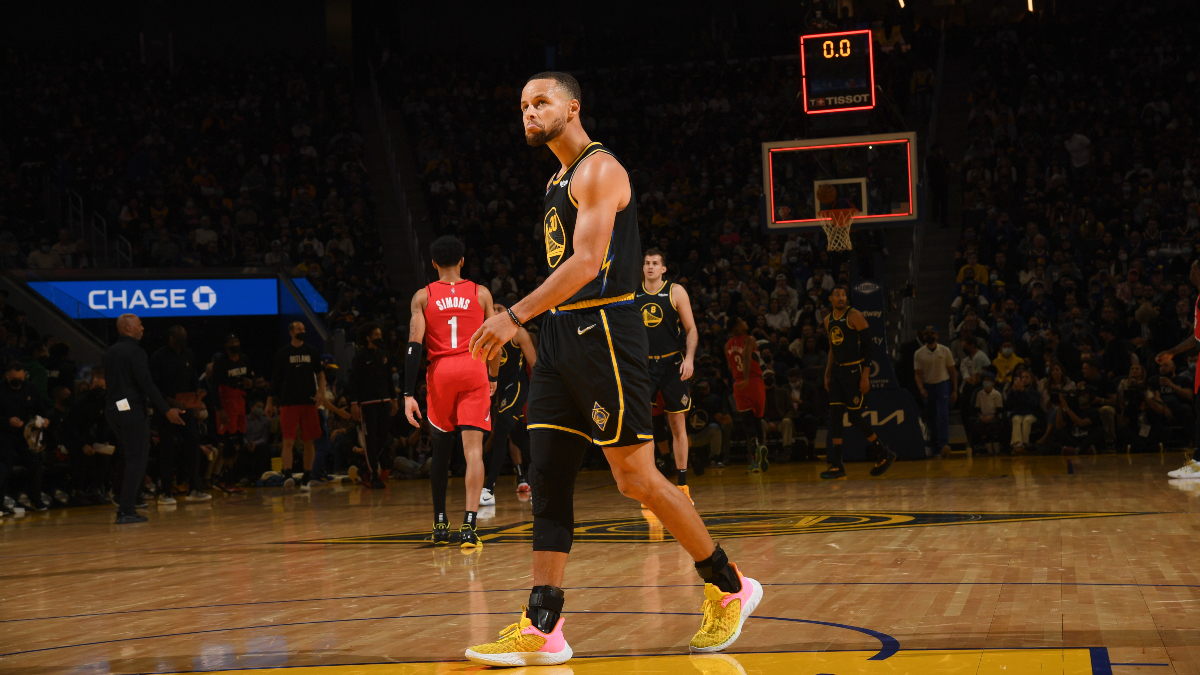 You could also argue that this is also a down year for Curry who is shooting just 42% from the field and 38.8% from 3-point range, which would be amazing for most but feels underwhelming for Curry. Those numbers are lowest of his career outside of his 2019-20 campaign where he played just five games. As long as the Warriors continue to win, Curry will likely remain the favorite, but if this slump carries on, it could leave the door ajar for another candidate to steal the award.
Giannis Antetokounmpo
As I said before, Antetokounmpo was one of my picks to win MVP at +850 before the season started, and my colleague Brandon Anderson did a solid job at highlighting all the reasons why he checked all the boxes.
Although the Bucks had a slow start to the season with injuries to Antetokounmpo, Khris Middleton, Jrue Holiday, Brook Lopez, Bobby Portis among others, this team is finally starting to get healthy. While Antetokounmpo missed their last game against the Toronto Raptors, the Bucks are starting to make a push, winning six of their last eight games.
With Antetokounmpo putting up his usual MVP caliber stat line of 27.9 points, 11.5 rebounds and 5.9 assists he has certainly put himself in the mix for another MVP Award. Antetokounmpo is also at the top of nearly every advanced metric, ranking 2nd in PER (31.3), Win Shares (5.8),  BPM (10.2), and VORP (3.1).
My linear regression and logistic regression models differ when it comes to Antetokounmpo's chances largely due to the Bucks sitting third in the Eastern Conference. I can't recommend a wager at this point, but he is certainly a name to watch going forward.
Kevin Durant
Kevin Durant is on pace for his fifth scoring title, leading the league in scoring at 30.0 points per game while shooting 51.8% from the field. At the time of writing, he's second in minutes per game (37) and has shouldered a huge load for much of the season.
Things should get easier for Brooklyn going forward as Irving has returned to the lineup for road games and Harden has seemingly returned to form. Over the past six games, Harden is averaging 29.8 points while averaging 12.2 free throw attempts per game.
Although this is good for the Nets, it likely hurts Durant's MVP chances going forward even as he comes off a game in which he scored 39 points and shot 62.5% from the field along with eight rebounds and seven assists. With two other All-NBA caliber players next to him it's tough to imagine Durant getting MVP consideration even with stellar numbers.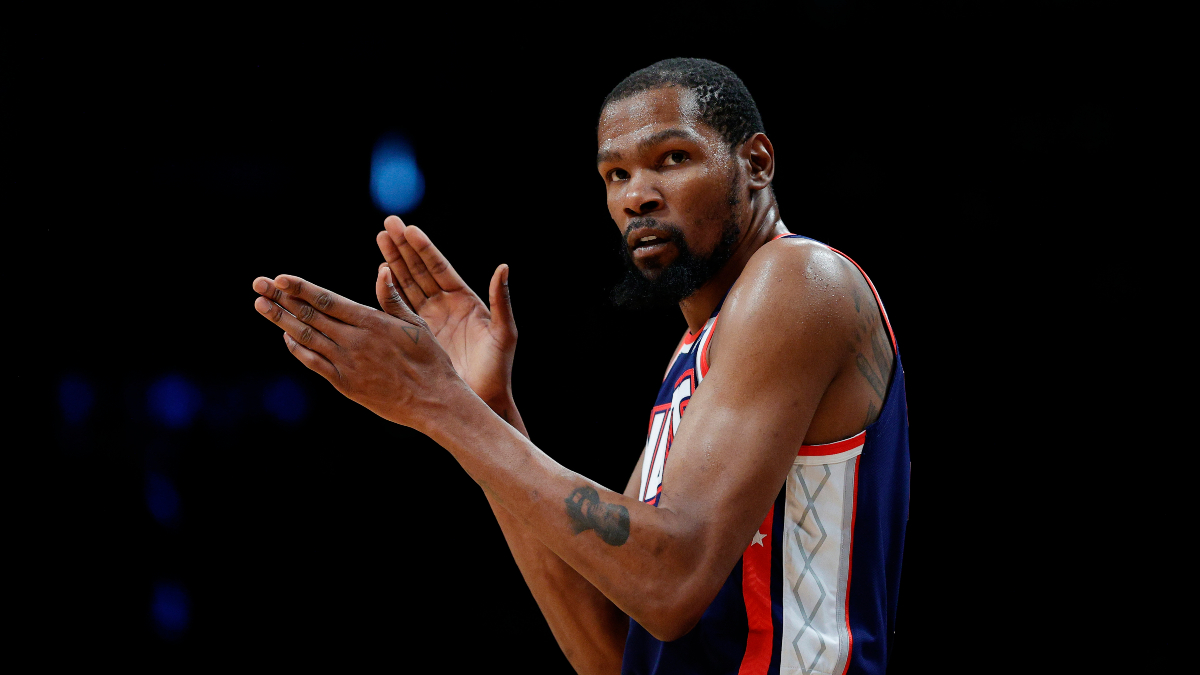 The biggest thing hurting him in my model is the Nets dropping to second in the Eastern Conference behind the Chicago Bulls with a 24-12 record. Before Wednesday's win over the Indiana Pacers, the Nets lost three straight games, including an upset loss to the Clippers without Paul George and Marcus Morris.
It's clear the Nets won't be going all out in the regular season and in conjunction with having two other star players on this team, it's tough to advise adding any positions on Durant to win MVP at this point unless something changes.
Since both of my models heavily weigh points per game and seeding, Durant along with Harden are both seen as having a decent chance of winning, primarily because the Nets are are currently among the top two in the Eastern Conference.
DeMar DeRozan 
The Bulls currently have the best record in the Eastern Conference with a 25-10 record. The biggest reason why is DeRozan who is averaging 26.9 points on 50% shooting while grabbing five rebounds and dishing 4.5 assists. Even more impressive is how Derozan has performed in the clutch this season. He's second in fourth quarter points per game this season behind Giannis Antetokounmpo with (8.0) according to NBA Advanced Stats.
Since returning from the health and safety protocols, Derozan has been on a tear, averaging 28.5 points per game on 48.2% shooting. During this eight game stretch he's hit game winners against the Lakers, Pacers and Wizards, which has catapulted him into the MVP discussion among both hardcore and casual fans. His MVP odds have since dropped from +6600 on Dec. 22 to +4000 as of today.
Still, his advanced metrics are lacking compared to his peers. For Derozan to have a legitimate shot at winning MVP, the Bulls would need to finish as the No. 1 seed and he'd have to overcome the impact of his teammate Zach LaVine who is also having a stellar season, averaging 26.3 points per game along with 4.2 assists and 5.1 rebounds.
Similar to Durant and Harden, LaVine is also given a decent chance of winning the Award based on the Bulls having the top seed in the Eastern Conference.
Nikola Jokic
Jokic continues to present his case for being both the best player and a player who is most valuable for his team given the injuries his team is dealing with. Jokic is averaging 25.7 points on 56.4% shooting while also grabbing 14.2 rebounds and dishing out seven assists.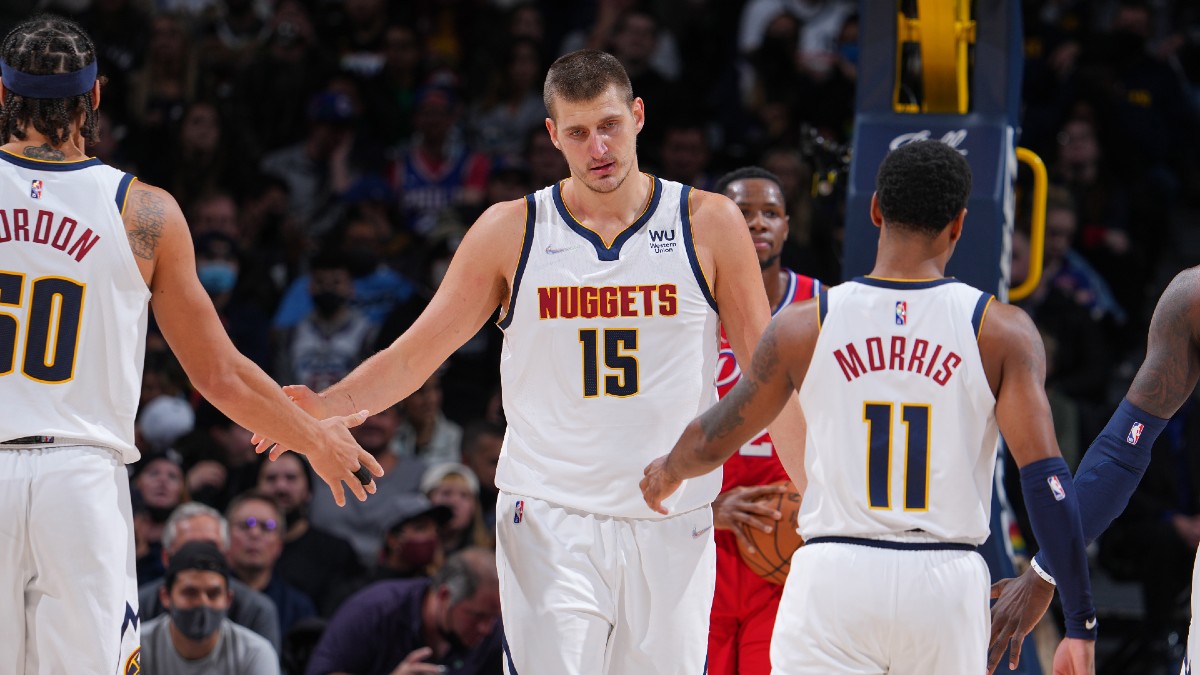 He's at the top of just about every single advanced metric. He's first in PER (32.2), he's first in box plus minus (13.4), offensive (8.7) and defensive box plus minus (4.7) and value over replacement (3.9). While he was first in Win Shares back on December 22nd, he has since dropped to third (5.7).
Unfortunately for the Jokic, while he is putting up another MVP caliber season the Nuggets aren't winning enough for him to be considered. They're just 18-18 on the season after going 5-5 in their last 10 games. With Jamal Murray still recovering from his torn ACL and injuries to Michael Porter Jr and PJ Dozier, the Nuggets just don't have enough on a nightly basis despite how dominant Jokic has been.
Chris Paul
Paul has actually seen his MVP odds go up from +6600 to +7000 this season. Not much has changed for him since we published our tracker in December. Chris Paul is averaging just 14.1 points per game along with 10.1 assists while leading the Suns to a 29-8 record, tied for the best in the league along with the Warriors.
As was the case with Steve Nash in our outliers section, point guards who aren't huge scoring threats will never be fairly priced by my MVP model, which places a huge emphasis on points. Still, Paul is one of the highest impact players in the league.
The Suns are scoring 116.3 points per 100 possessions with Paul on the floor and 107.4 with him off it (+8.9). While the impact is there, his lack of explosive scoring outburst along with playing with Devin Booker likely has him drawing dead for this award.
How would you rate this article?
This site contains commercial content. We may be compensated for the links provided on this page. The content on this page is for informational purposes only. Action Network makes no representation or warranty as to the accuracy of the information given or the outcome of any game or event.