Five Things Bettors Should Know for Spurs-Warriors
Credit:
Nov 2, 2017; San Antonio, TX, USA; Golden State Warriors point guard Stephen Curry (30) drives to the basket past San Antonio Spurs shooting guard Danny Green (14) during the first half at AT&T Center. Mandatory Credit: Soobum Im-USA TODAY Sports
It feels like a decade has passed since the Spurs gave Kevin Durant a rude welcome as a member of the Warriors, routing them in the first game of the 2016-17 season by 29 points. In that game, the Spurs scored 126.6 points per 100 possessions, and they grabbed 43.8 percent of the few misses they did have. It was utter domination. Now? We have no Kawhi Leonard, or many of his top teammates. Somehow, the Spurs opened as 11-point underdogs. We're in uncharted territory.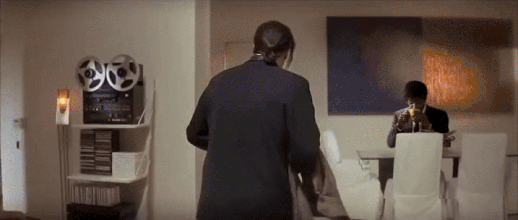 Thankfully, we have The Action Network crew on duty and ready to break things down. Without further ado, here are five important things bettors and DFS players should know before tonight's marquee matchup.
1. Aldridge Struggles vs. the Warriors
LaMarcus Aldridge shot 41 percent last year in the playoffs vs. Golden State, and has shot 36 percent against them this season. Aldridge's game is not subtle. It is not sneaky. You know what you're getting. He's going to post. He's going to face-up triple-threat shoot over smaller defenders and drop-step hook vs. bigger defenders. The problem is that the Spurs are slow and the Warriors are defensively attentive (at least they usually are … not the last month). They clog stuff up, and there's no motion or movement, so Aldridge is just settling into shots that the Warriors know are coming.
David West isn't having any of LMA. He's got the strength to handle him, and when Aldridge goes into his predictable up-and-under, the help comes and disrupts:
And the athleticism gap is real. This is Klay Thompson — not exactly Giannis Antetokounmpo — rising up and blocking Aldridge on a drive off a pick-and-roll:
No Dejounte Murray. No Rudy Gay. No Tony Parker. And, of course, no Kawhi. The Warriors know Aldridge is coming, and they have the goods to shut him down again. If they do, that 11-point spread is going to feel pretty small in a hurry. — Matt Moore
2. The Spurs Can't Rely on Pounding the Offensive Glass
In their first meeting this season, the Spurs couldn't get anything going. They were down 91-108 with 3:22 left, and they put up just a 98.9 Offensive Rating. Their biggest strength versus the Warriors is pounding the glass, but they lost handily last game despite grabbing 35.3 percent of their misses (90th percentile this season). Put simply, they'll have no chance if they can't protect the important areas of the floor. In that first matchup, Golden State shot 76.2 percent at the rim and 58.3 percent from behind the 3-point line. The Spurs are top-five in defending those areas this season, so it's possible they'll do better in that regard this time around. Still, the talent gap is just huge without Kawhi Leonard, who is the Spurs' best perimeter defender and rim protector. — Bryan Mears
3. The Warriors Get Up (and Cover) vs. the League's Best Teams
The Warriors under Steve Kerr are 51-32-1 against the spread (61%) vs. the NBA's best teams (60% or higher win rate). That improves to 37-17 ATS (69%) vs. the top Western Conference teams in the regular season.
The Spurs, meanwhile, are jus 19-30 ATS (39%) vs. the best in the West. — John Ewing
4. Stephen Curry Has No Issues With the Spurs Defense
The Spurs are going to be without some of their highest-usage players, with Murray joining Kawhi, Gay, and Parker on the sidelines. Patty Mills will likely assume the majority of the point-guard minutes. He's averaged 0.79 fantasy points per minute over the past month, so he could be a major value at $3,900 on DraftKings given additional playing time. Aldridge will likely lead the team in usage: He's posted a usage rate of 30.8 percent with all four injured Spurs off the court this season, which has translated to averaging 42.42 DraftKings points per 36 minutes.
Some people will be scared off the Warriors because of their difficult matchup against the Spurs, but there's probably no need for concern. The Warriors still lead the slate with an implied team total of 114.5 points, and the majority of their key players have exceeded salary-based expectations against the Spurs over the past two seasons. Stephen Curry in particular has thrived in this matchup, averaging a Plus/Minus of +5.72 and a Consistency Rating of 71 percent in his past seven matchups. The only starter who has struggled in this matchup is Klay Thompson, who has underperformed his salary by an average of 4.01 points. — Matt LaMarca
5. The Spurs Are Rarely Double-Digit Dogs (For Good Reason)
This marks just the eighth time since 2000 that the Spurs are a double-digit underdog in the regular season. San Antonio has gone 0-7 straight-up but 6-1 ATS in this spot. They're a double-digit dog for a reason: Including the postseason, the Spurs have lost four consecutive games SU and ATS against the Warriors; all four games were without Kawhi Leonard. San Antonio failed to cover the spread by an average of 10 PPG, and, on the floor, Golden State completely dominated Pop & Co.:
Past four Warriors-Spurs matchups
Warriors: 54.7% FG and 57 3PM (43.5%)

Spurs: 41.3% FG and 28 3PM (30.1%) — Evan Abrams
Photo via Soobum Im-USA TODAY Sports