Betting, DFS Angles for Every Tuesday NBA Game
Credit:
Chuck Cook-USA TODAY Sports
Look, we all know March is kind of — just kind of — known for college basketball. Well, we don't care! As of today, we are discontinuing all NCAAB coverage from The Action Network and only focusing on NBA!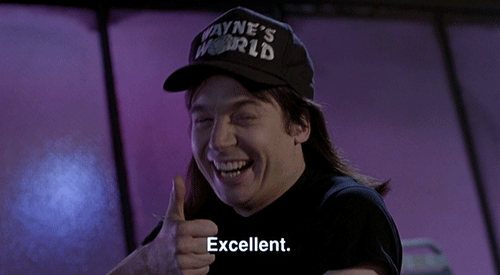 Oh, never mind. They're telling me that is perhaps the worst idea in the company's young history. Nevertheless, we're still gonna bring you that good NBA coverage. You'll just have to sift through the college content to find it. — Mark Gallant
All info as of Tuesday morning. Check back during the day and keep an eye on our Twitter handle for any updates.
If there's a specific matchup you want to jump to, click the quick links below. For live spreads and bet percentages, check out this page. Follow the latest injury info on our industry-leading news feed. To get access to our premium betting tools, subscribe here.
PHI-CHA | MIA-WAS | HOU-OKC | NOP-LAC | Quick Hits on the Rest of the Slate
---
The Main Events
PHILADELPHIA 76ERS (-1.5) AT CHARLOTTE HORNETS | O/U: 215
7 p.m. ET
What I'm watching for: The end of the Hornets is nigh. I don't know what comes next for this franchise. Rich Cho has a reputation as a really smart guy, and I'm always going to wonder how much other cooks in the kitchen, including the owner, played in the decisions that went sideways. (Kaminsky… sigh.) Anyway, the Sixers have a good shot at a top-four seed, but they need to get wins like this one. — Matt Moore
What the metrics say: On the surface, it might seem that Charlotte could be undervalued in the spread against Philly. The Hornets rank first in turnover rate; the 76ers rank dead last. The 76ers are great pounding the offensive glass, ranking fourth in the NBA; the Hornets rank second on the defensive glass. In reality, however, Charlotte may not be able to score enough to stay in the game. These teams met just a couple of days ago, and Joel Embiid dominated. The Hornets took just 27% of their shots at the rim (15th percentile of games this year), and they hit only 47.4% of them (sixth percentile). Meanwhile, the 76ers went 20-of-24 at the rim, and Embiid went for 23 and 15. Both teams are fighting for playoff seeding, so they'll be motivated, but Embiid is a force Charlotte may not be able to handle. — Bryan Mears

Betting Market: The public is all over the 76ers and over, but there hasn't been any disagreement from sharp bettors at this point. The 76ers have moved from -1 to -1.5, while the total has gone from 214 to 215. — Mark Gallant
Trend No. 1 to know: The 76ers lost their previous game as a favorite to the Bucks 118-110 on Sunday. More than 70% of spread dollars were on Philly. The public might fade the Sixers after being burned, but now is the time to buy low. Since 2005, teams that lost their previous game as a favorite and then are favored in their next matchup on the road in the second half of the season have gone 253-200-2 (56%) against the spread. — John Ewing
Trend No. 2 to know: The Sixers and Hornets enter this game as two of the top-three rebounding teams in the NBA. Since Steve Clifford took over as coach of the Hornets in 2013, he has dominated efficient rebounding teams ATS at home. Under Clifford, the Hornets are 28-14 ATS (66.7%) at home when facing a team averaging 45 total RPG or more — the most profitable coach in the NBA during that span. Second? Clifford's opponent Tuesday night: Brett Brown and the Sixers. — Evan Abrams
---
MIAMI HEAT AT WASHINGTON WIZARDS (-4) | O/U: 205
7 p.m. ET
What I'm watching for: Justise Winslow has been making hay a little bit lately and is starting to put it together. My big concern here will be how Tomas Satoransky and Bradley Beal manage to contain the guards on hand-offs. Miami is one of the best in the league at that, and their screeners provide a lot of space. Don't be surprised if Bam Adebayo does some crazy stuff against a pretty earthbound Wizards front line.  — Matt Moore
Betting Market: Surprisingly enough, the Heat are a trendy road dog in DC tonight. They're commanding nearly 60% of bets and 75% of dollars, which has helped them move from +5 to +4. There was also a steam move triggered at BetOnline this morning on the heat at +5. — Mark Gallant
What the metrics say: These teams played in back-to-back games in November, and both won on each other's court. The games were defensive slugfests, going for 195 and 179 points, and Miami only held serve by clamping down in the second match, allowing just 94.6 points per 100 possessions. It was mostly poor shooting on the Wizards' part, as they shot 45.5% at the rim (fourth percentile of games this year) and 28.6% from 3 (19th percentile). But perhaps more importantly, the Wizards lost 3.0 points in transition, which is an area they've excelled in this year, ranking sixth in the league. The Heat, on the other hand, have been bad in transition, ranking 28th, and they have two guys in Hassan Whiteside and Dwyane Wade who are especially atrocious at getting back. In a defensive battle, every easy point matters, and if the Wizards can get even a couple of layups they'll have a leg up. — Bryan Mears
Trend No. 1 to know: This game is a battle of situational outliers. The Heat are 21-11 ATS (65.6%) on the road this season — the second-most profitable team in the NBA. The Wizards are 12-20 ATS (37.5%) at home this season — the third-least profitable team in the NBA. Washington has lost three straight home games against Miami and three straight home games overall (five of its past six) heading into Tuesday night. — Evan Abrams
Trend No. 2 to know: Home teams that have been bad ATS at home (covered less than 40% of games), facing a team like the Heat that have been efficient ATS on the road (covered more than 60% of games), have actually performed well ATS later in the season. Those home teams are 26-16-1 ATS (61.9%) in March or later, including covering five straight since 2015. — Evan Abrams
---
HOUSTON ROCKETS (-5) AT OKLAHOMA CITY THUNDER | O/U: 220.5
8 p.m. ET | TNT
What I'm watching for: Can Oklahoma City find enough offense to keep pace? They've struggled defensively without Roberson, that's obvious, but offense has also been an issue. Houston's zeroing in on a top-two seed clinch within the next 10 days. — Matt Moore
Betting Market: The spread itself hasn't seen much intriguing action, but the total has. Even though the Rockets offense has been firing on all cylinders recently, their pace is way down. With that said, the total has dropped from 222.5 to 220.5 despite just 32% of bets on the under. This can be attributed to two bet signals on the under, as well as a +24% dollar differential in favor of the under. — Mark Gallant
What the metrics say: The Thunder are a flawed team, especially without Andre Roberson, but somehow they've gone 3-1 against the Warriors and Rockets this season. They've played Houston just once this year and held the Rockets to just 106 points in a six-point win at home. That said, the Rockets were without Chris Paul, who is obviously a critical component of this team. When he's been on the floor this year, the Rockets have increased their effective field goal rate by 3.2%  and have hit 2.9% more 3-pointers. On the other side, the Thunder won't have Roberson to throw at James Harden, and that could be problematic. This season the Thunder have allowed just 101.7 points/100 with Roberson on the floor versus an atrocious 113.5 with him off. The Rockets closed as 2.5-point dogs in that first Christmas Day matchup. With the line so different in this matchup, it's safe to say the market thinks pretty highly of Roberson. — Bryan Mears
Trend No. 1 to know: File this to the odd stat department: After playing the Celtics this season, teams are 36-24-3 ATS (60%) — the most-profitable previous opponent in the NBA. The Rockets defeated the Celtics on Saturday night in a battle of conference powerhouses. — Evan Abrams
Trend No. 2 to know: The Rockets have won eight straight games on the road straight-up (their second eight-game road winning streak this season), including a 7-1 mark ATS. Their only ATS loss came as an 11.5-point favorite in Brooklyn, in which they won by 10. During this eight-game stretch dating to Feb. 1, Houston has covered the spread by 8.6 PPG, has posted the second-highest Offensive and Net Ratings, and has played at the slowest pace in the NBA. — Evan Abrams
Trend No. 3 to know: The Rockets have won 15 straight games. Since 2005, teams on a winning streak of 15 or more games have gone 48-13 (79%) SU in their next contest. That said, those teams haven't been nearly as dominant ATS, going 31-28-2 (53%). — John Ewing
---
NEW ORLEANS PELICANS AT LA CLIPPERS (-2.5) | O/U: 236.5
10:30 p.m. ET | TNT
What I'm watching for: Gi-gan-tic game. The Pelicans have surged all the way to fourth, but two losses put them right back out again. Meanwhile, the Clippers are holding on for dear life and they need wins vs. the teams that are in this gauntlet grouping. Neither side can afford a loss. Watch out for Montrezl Harrell attacking the Pelicans after the Clippers force Anthony Davis out of the paint. He's been a monster attacking off the pick-and-roll, and Nikola Mirotic isn't exactly great at containment and physicality there. — Matt Moore
What the metrics say: The Pelicans have played 14 games since DeMarcus Cousins went down for the year, and during that time they rank a mediocre 18th in the league with a +0.6 net rating. The issue hasn't been their main lineup, however: In 213 minutes with the combination of Rajon Rondo-Jrue Holiday-E'Twaun Moore-Nikola Mirotic-Anthony Davis, the Pels have outpaced teams by a whopping 12.2 points/100. They've been especially stingy defensively, allowing just 101.9 points/100, and it's clear that Davis is perfectly suited to dominate at center. I mean, look at these lineups with him at that spot:

They'll need to roll with those lineups as much as possible given the tight nature of the Western Conference playoff race. The Pels are tied with the Wolves for the No. 4 spot, although that isn't a safe place: They're just two games out of dropping out altogether. No player has a larger weight on his shoulders right now than Brow, and their future is tied to how well he plays on a night-to-night basis. He won't win MVP, but he might be the most valuable player to his team right now. — Bryan Mears
Betting Market: Mark Gallant highlighted the action on the under, which is pushing down what could be a season-high total.
Trend No. 1 to know: The Pelicans stumbled a bit once Cousins was lost for the season, going 1-5 SU and ATS in the first six games without the big man, but they have since won eight straight (7-1 ATS). Davis has been key to the team's success, averaging 37.3 points, 14.8 rebounds and 2.8 blocks per game during the winning streak. — John Ewing
Trend No. 2 to know: The Pelicans have won eight consecutive games SU and four consecutive ATS. Since 2007, teams that have won eight straight and covered four straight are actually covering their next game 62.9% of the time, with a return on investment of +22.8%. — Evan Abrams
---
Quick Hits on the Rest of the Slate
ATLANTA HAWKS AT TORONTO RAPTORS (-12.5) | O/U: 216
7 p.m. ET
What I'm watching for: The Raptors move to within one game of clinching a playoff spot with a win. — Matt Moore
Trend No. 1 to know: This has been the second-most profitable year since 2005 for double-digit underdogs: 76-58-4 (57%) ATS, $1,522 profit for a $100 bettor. The Hawks are 5-2-1 ATS in this spot in 2017-18. — John Ewing
Trend No. 2 to know: Both the Raptors and Warriors, who have won more than 70% of their games this season, face opponents in the Hawks and Nets who have won less than 33% of their games. Since 2005, the better team is only covering 44.7% of those games with a sample size of over 750 games. Over the past four seasons, when the better team is a double-digit favorite, they've covered just 42.3% of the time. — Evan Abrams
---
DENVER NUGGETS (-5) AT DALLAS MAVERICKS | O/U: 216.5
8:30 p.m. ET
What I'm watching for: Devin Harris returns home for the first time and should get a nice ovation. Watch out for Jamal Murray firing off the pick-and-roll when Dallas' slow front line drops to contain. — Matt Moore
Trend No. 1 to know: After the All-Star Break, fading home underdogs who have won less than 40% of their games (like the Mavericks) against an opponent with a winning record has gone 347-249-11 (58%) ATS since 2005. — John Ewing
Trend No. 2 to know: The Nuggets have won consecutive games on the road against the Western Conference for the first time since before Christmas. Denver has not won three consecutive games on the road against the Western Conference since March 2013 (0-5 SU in the third road game since then). — Evan Abrams
---
NEW YORK KNICKS AT PORTLAND TRAIL BLAZERS (-9.5) | O/U: 215
10 p.m. ET
Trend No. 1 to know: Portland opened as a 10-point favorite against New York. Since 2005, the least profitable team to face as a double-digit favorite has been the Knicks: 58-78 (43%) ATS. — John Ewing
Trend No. 2 to know: Since 2012, Terry Stotts' first season with the Blazers, only Brett Brown of the Sixers has been more profitable ATS vs. the Knicks. Under Stotts, Portland is 9-2 SU and 8-3 ATS against the Knicks, outscoring New York by 9.1 PPG and covering the spread by 5.0 PPG. — Evan Abrams
---
BROOKLYN NETS AT GOLDEN STATE WARRIORS (-15) | O/U: 230
10:30 p.m. ET
Trend No. 1 to know: The Warriors opened as 15.5-point favorites against the Nets. Teams like Golden State (win rate of 70% or higher) facing a bad opponent (win rate of 30% or less) have gone 214-257-5 (45%) ATS as a double-digit favorite since 2005. — John Ewing
Trend No. 2 to know: The Warriors under Steve Kerr are 24-32 ATS (42.9%) when facing an opponent with a win rate below 33%, and the closer it gets to the playoffs the more Golden State seems to struggle to cover the number. Here are the Dubs' ATS marks by month under Kerr:
October-December: 16-16 ATS, +2.2 ATS differential
January-April: 8-16 ATS, -5.1 ATS differential
That said, they've covered five of their past six in that January-April sample. — Evan Abrams
Top photo via Chuck Cook-USA TODAY Sports