A light NBA slate holds us over on Saturday, while most folks will be preoccupied with college ball. There are only five games, and to be honest, most of them aren't that compelling unless you're a direct family member of one of the players.
The one game that has our eye is San Antonio at Oklahoma City. One team has been without their best player for essentially the entire season while the other has the reigning MVP and two other star players. The former has the better record.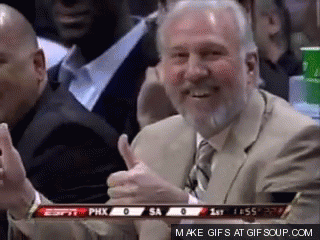 Here's what you need to know before betting Spurs at Thunder (-4.5, 210.5), which tips off at 8:30 p.m. ET on ABC. — Mark Gallant
---
1. Westbrook comes with risk.
START MY FREE TRIAL
model helps you find edges when betting moneylines and over/unders for the full game