Jazz vs. Clippers Odds, Game 4 Preview, Prediction: Kawhi Leonard & Co. Favored to Even Series (June 14)
Credit:
Jevone Moore/Icon Sportswire via Getty Images. Pictured: LA Clippers forward Kawhi Leonard (2); Utah Jazz guard Donovan Mitchell (45).
The Los Angeles Clippers enter Game 4 with momentum and an opportunity to tie their series with the Utah Jazz at 2-2 on Monday.
The Clippers are as high as 5.5-point favorites around the betting market with the Jazz starting to deal with more nagging injuries by the day.
Raheem Palmer explains why he thinks the value is on the home side.
Jazz vs. Clippers Game 4 Odds
Jazz Odds
+4.5
Clippers Odds
-4.5
Moneyline
-200 / +170
Over/Under
223.5
Time
10 p.m. ET
TV
TNT

Odds as of Monday and via Bet365.
Don't call it a comeback but the Los Angeles Clippers are still alive after their 132-106 victory over the Utah Jazz in Game 3 of the Western Conference semifinals.
LA's star power showed up in a big way as both Kawhi Leonard and Paul George scored 30 points each while dishing five assists, proving what we all knew when the Clippers acquired them during the 2019 offseason: this team is a legitimate championship contender when their stars play at an elite level.
Not only did their stars bring it offensively, they also played their best defensive game of the series, trapping and picking up Donovan Mitchell early to make things difficult on Utah's offense. With Mike Conley still suffering from a right hamstring strain, the Jazz will need to find an adjustment for how the Clippers are defending Mitchell, who also left Saturday night's game after tweaking his ankle.
Although Mitchell is expected play on Monday night, it remains to be seen when Conley will return as he's questionable for Game 4 so be sure to check the Action Labs for real-time injury updates.
The NBA playoffs is a war of attrition and with Conley and Mitchell nursing injuries, this could be just the edge the Clippers need as they hope to overcome an 0-2 deficit for the second consecutive series.
The Clippers appear to be in the driver's seat to win Game 4 where oddsmakers have installed them as 4.5-point favorites with a total of 223.5. So where's the betting value for Game 4?
Let's analyze both sides and find out.
Will the Jazz Adjust to Defensive Pressure?
Mitchell continues to be everything you want from a modern guard: he can score from the perimeter, slash to the rim and create plays for others. Averaging 37.3 points and 4.3 assists through the first three games of this series, the Clippers have had little answer for the two-time All Star.
However, it's becoming increasingly clear he can't do it alone, especially as the Clippers changed up their defensive strategy to trap and meet him early. Mitchell didn't score his first basket until 7:34 left in the second quarter and he opened the game missing his first four field goal attempts.
You can't completely stop great players, you can only hope to contain them and Mitchell certainly made his presence felt, scoring 30 points on 11-of-24 (45.8%) shooting, including 16 in the second quarter.
Although Mitchell was good in Game 3, he wasn't great as he was in Games 1 and 2 and eventually left the game after re-tweaking his previously injured right ankle with 7:05 left in the fourth quarter as the Jazz were trailing by 11 points. When Mitchell returned to the floor a few minutes later, the lead had ballooned to 18 points and head coach Quin Snyder decided to it wasn't worth the risk for him to re-enter the game.
Mitchell appears to be fine to play Game 4, however he will be playing through pain and that certainly doesn't bode well for a them with Conley questionable after missing the first three games. Although the Jazz have proven they can survive without him, they certainly operate better with him on the floor; it would have been much more difficult for the Clippers to meet and double Mitchell early with Conley on the court.
Conley averaged 17.4 points, 8.6 assists and 3.8 rebounds per game in their first round series against the Grizzlies- and the Jazz were 3.5 points per 100 possessions better offensively with Conley on the floor in the regular season (119.9 on/116.4 off).
Overall, Utah's offense was often stagnant against the switching from the Clippers' defense in Game 3 and they put up one of their worst offensive performances of the entire playoffs, scoring 106 points on 1.14 points per possession. Even more troubling is how the Clippers have found answers for Rudy Gobert on both ends of the floor.
In the first half of this series, the Clippers had to find ways of adjusting to the size of Rudy Gobert by playing Ivica Zubac and Demarcus Cousins after being dominated on the boards. In Game 3 that turned on its head completely as they went to back their small ball lineup.
In Games 1 and 2, the Jazz were +19 with Gobert on the floor while they were an abysmal -16 in Game 3. A big part of that was the Clippers forcing Gobert to defend on the perimeter. It also hurt the Jazz when they played Favors who also had similar defensive issues and finished -6 in 14 minutes of game time.
If you read the Game 1 guide for this series, I mentioned that the chess match between the Clippers playing small vs. Gobert would one of the most interesting things we'd see during this series. Although the Jazz won the first two battles, the Clippers won the third and it will be fun to see how these teams adjust going forward.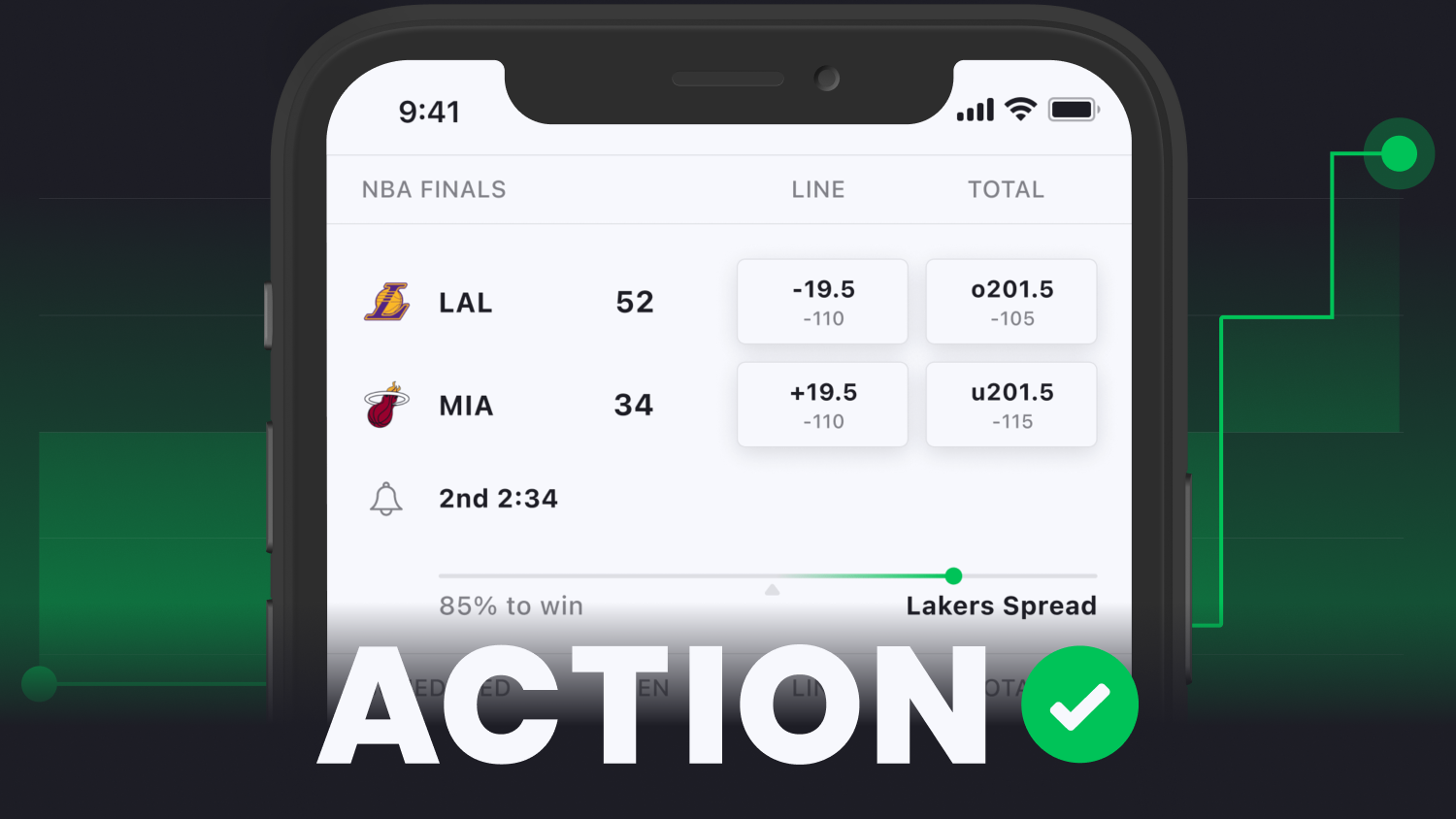 The must-have app for NBA bettors


Free picks from proven pros

Live win probabilities for your bets
---
L.A.'s Star Duo Starting to Heat- Up
With two Finals MVPs during his time with the San Antonio Spurs- and Toronto Raptors-, Kawhi Leonard has proven himself as an all-time great playoff performer.
From locking down LeBron James in the 2014 Finals to his Game 7 buzzer beater in the 2019 Eastern Conference Finals against the Philadelphia 76ers- and delivering the Raptors their first title to most recently, his season saving 45-point performance in Game 6 against the Dallas Mavericks-, Leonard's legacy is etched in stone.
Paul George on the other hand has unfairly earned the reputation as a playoff choker despite his dominant performances with the Indiana Pacers-.
We've all seen the endless Twitter jokes that turned his "Playoff P" moniker into "Pandemic P". George hasn't totally erased those demons, but he's made some strides in Game 3.
Leonard and George combined for 65 points when the Clippers needed it most. Leonard scored 34 points on 14-of-24 shooting along with 12 rebounds, five assists, two steals and one block while George added 31 points on 12-of-24 (50%) shooting with five assists and one steal.
George has quietly played well this entire series, putting the pressure on the defense by showing aggression in getting to the basket, making a huge impact despite struggling to hit his jump shot. George has always been a streaky shooter but in this series, he hasn't settled. In Game 3, his jump shot got going as he went 6-of-10 from behind the arc.
There just aren't too many teams that can defeat the Clippers when their stars are humming like this, but they also got solid performances from the role players as well. Reggie Jackson continues to come up big during this series, as he scored 17 points shooting 5-of-6 from behind the arc while Nic Batum added 17 points, going 4-of-6 from deep.
Head coach Tyronn Lue's decision to play small ball as opposed to going big with Zubac and Cousins certainly played a role in this. With the Clippers playing small, Gobert is forced to guard the perimeter allowing open 3-point shots as well as opening up the paint.
The Clippers scored 44 points in the paint in Game 3, which was the most they've scored all series. The Clippers finished with their best offensive performance of the series, scoring 132 points with an Offensive Rating of a whopping 142.
Not only did the offense show up, but the defense did too as the Clippers did a sold job at trapping Donovan Mitchell and making things difficult for him. The decision to go small has also helped this team defensively as they're able to switch and pressure the ball a lot better.
I'd been calling for Terrance Mann to play more minutes and he certainly has the athleticism and motor to make an impact on both ends of the floor. He finished +21 in 22 minutes and should be key going forward.
Even with the offensive load that Leonard has, he still is one of the best two way players in the league and he set the tone by defending him to start the game. The decision paid dividends as Mitchell didn't score his first field goal until the second quarter and with the Jazz lacking playmakers in the absence of Conley, if the Clippers team can make Mitchell less efficient, they should have the edge going forward.
Jazz-Los Angeles Clippers Pick
The Clippers are down 2-1 but they had chances to win each of these three games. In Game 1, they held a 13-point halftime lead before running out of gas just two days after their Game 7 win at home vs the Dallas Mavericks.
In Game 2, they erased a 21-point, third-quarter deficit with a 46-23 run to come back and take a 101-99 lead with 6:37 in the fourth quarter before going ice cold to close the game.
In Game 3, they put together their first complete game of the series and I believe that carries over here as they found ways to take advantage of Gobert on the defensive end of the floor. The Clippers have gotten open looks throughout this entire series but haven't consistently made them until Game 3 at home.
I have a hard time believing that stops here and with this team finding an adjustment to defend a banged up Mitchell, I like the Clippers to win Game 4 and cover the spread. I'll lay the 4.5 with the Clippers.
Pick: Los Angeles Clippers -4.5 (-110)
How would you rate this article?
This site contains commercial content. We may be compensated for the links provided on this page. The content on this page is for informational purposes only. Action Network makes no representation or warranty as to the accuracy of the information given or the outcome of any game or event.