Kevin Durant Traded to the Phoenix Suns: NBA Title Odds, Betting Implications
It's important for you to know this was always the plan.
The Phoenix Suns didn't swoop in after Kyrie Irving's trade demand last Friday. They didn't leave the situation well and good alone and move on since this summer when they tried to get Kevin Durant during his own trade request.
No, they've been waiting for this. Just this.
All the Jae Crowder trade exploration to other destinations was secondary. Their testing of the waters with the Toronto Raptors for OG Anunoby or the piece from the New York Knicks was just in case the "Big Plan" did not come through.
But the Suns saw this from the start. League sources relentlessly said, "keep your eye on Phoenix." Trade conversations with the Suns drifted in two directions, constantly: towards bigger deals for stars that teams weren't interested in, and questions about teams' availability to act as third-party conduits for different talent if they needed to move players.
As soon as Durant issued his trade demand last summer (which he would later retract), reports surfaced that the Suns topped Durant's list. As soon as Irving was traded, Chris Haynes reported the Suns had already made it clear they would love the opportunity to trade for Durant.
On Wednesday night, after most of the East Coast had gone to bed, the Suns got their guy. Durant finally lands with the Suns, and they are right back in the title picture.
As for the details, Durant and TJ Warren head to Phoenix. The Nets receive Mikal Bridges, Cam Johnson, Jae Crowder, and four unprotected first-round picks ('23, '25, '27, '29) along with a pick swap ('28).
In the aftermath of the move, the Suns are the second-favorite for the NBA title at several books, for the conference, and for the division (three games back in the loss column with 28 to play).
Let's examine what this means for both Phoenix and the Nets.
Phoenix Suns Title Odds Move Fast
Best Bet: NBA title +500 (Caesars)
The Suns' odds to win the NBA championship jump them ahead of the No. 1 seed Denver Nuggets, who fall to +700, the Los Angeles Clippers at +1300, and the defending champion Golden State Warriors at +1500.
Suns NBA Title Odds Movement
I mean … they got Kevin Durant.
On any given night in the NBA, there are five players you can watch and legitimately consider the best basketball player on Earth: Giannis Antetokounmpo, Stephen Curry, Nikola Jokic, and Kevin Durant.
(Apologies to Luka Doncic and Joel Embiid, who are a slight tier below that group.)
Durant was leading in both the odds and straw polls for MVP before his injury last season. He was on the shortlist this season before his injury.
He's a three-level scorer, still capable of vicious dunks on cuts and drives, lethal in the mid-range, and has shot below 38% from 3-point range once since 2011 (in 2019 when the Warriors were exhausted on their last legs).
He's a better defender than he gets credited for, with long arms, and quick feet, and he's added the kind of older player strength that benefits guys so much in their 30's.
That's all pretty well known.
What's scary here is that he has never played with this combination of talent.
No, not even in Brooklyn. Irving and James Harden were above Chris Paul and Devin Booker in name recognition and polish but the types of players he now has next to him are better fits.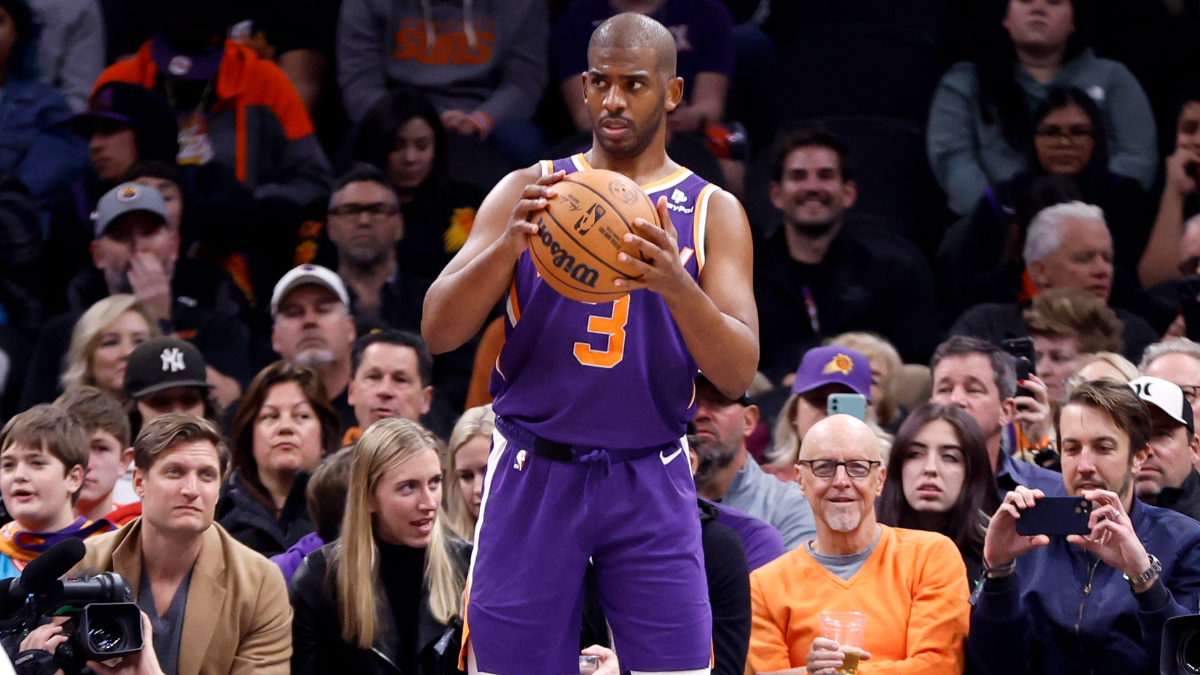 Paul is a pure point and evolves into more of one as age saps his quickness. But he'll never miss Durant coming off a pindown screen. He'll never fail to make sure the ball gets in his hands when it needs to be. He'll always find Durant in transition on the trailer or spotting from beyond the arc on the wing.
He's never played with a wing like Booker, either. Harden is patient, to the point of torturing his opponent through sheer ball domination. Irving is a masterpiece painter, always spraying the floor with his latest inspiration.
Booker? He's just an extremely balanced and polished star. Booker hasn't had the long eras of being "the guy" to weigh him down. He's young enough to still bring spring and innovation. He's a gifted passer who goes unnoticed as such and is less of a defensive sieve than either Harden or Irving were.
The Suns managed to keep Deandre Ayton in this deal, meaning that Durant doesn't having to play without rim protection to back him up defensively. The loss of Bridges and Cam Johnson hurt in terms of Phoenix not having a defensive stopper to throw on the floor to take the pressure off Durant.
But this team doesn't have weaknesses. Not on the surface.
On Dec. 4, the Phoenix Suns were 16-7, with the best record in the Western Conference, the second-best record in the league, and the second-best pace-adjusted point differential.
They suffered a four-game losing streak that culminated with Booker's groin injury, which he re-aggravated on Christmas, costing him the past month and a half of play.
Phoenix was already a sleeper candidate in the West; their only real issue was health. At full strength, they still looked like the same contender they'd been.
And they just upgraded with one of the best players in basketball.
Now, basketball's not as simple as a lot of analysis you'll read will make it seem. You can't just add in Durant's 29.7 points per game to what Phoenix has left. That's not how it works. You have to be greater than the sum of your parts, and that sum has to be exceedingly high because of how good the parts are.
The Suns have the parts, no question. But they'll have to figure out how to be greater than those parts, and do so in a matter of months to win the title this season. They have 61 days to figure out a new identity with Durant, figure out what works and what doesn't, and gel.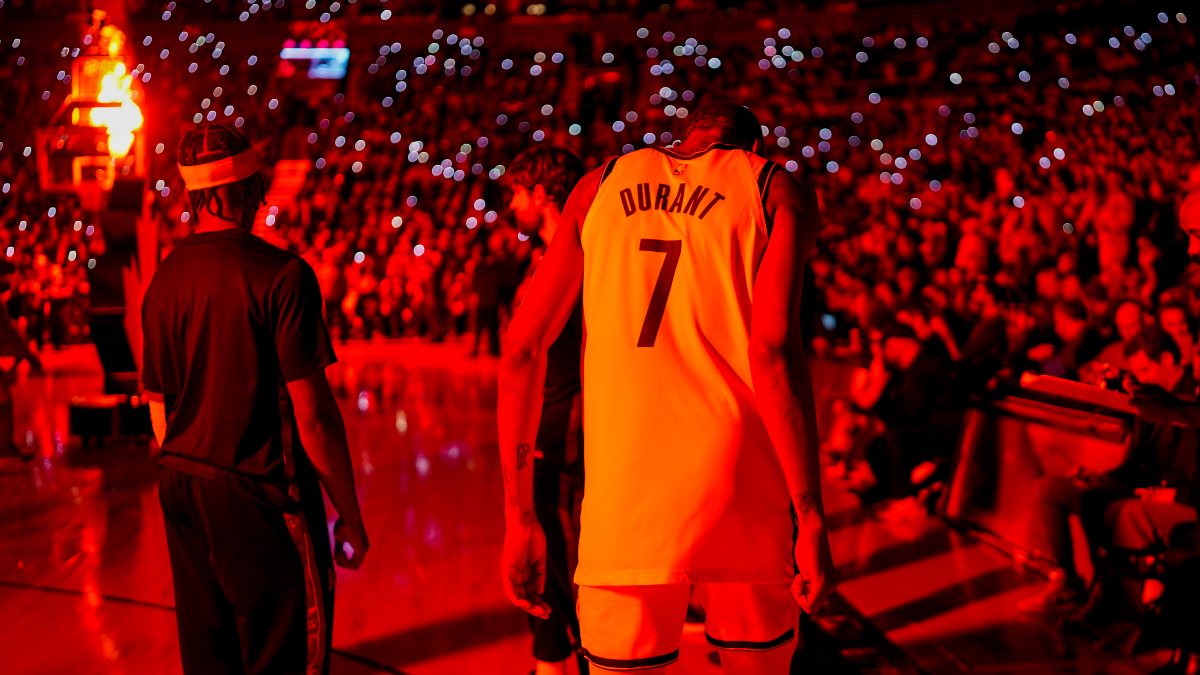 Their excellent depth, which was such a strength for them in their Finals run, is gone. Durant is better than Johnson and Bridges, but he can't play all their minutes combined.
Also, there's the injury factor. Paul turns 38 in this year's playoffs. Durant is 34. Both have had major surgeries in their careers and the tread has worn thin from the battles.
Every team is one injury away. That's sports. But with the Suns, the risk is a little higher, and both Paul and the Suns franchise have never had great luck.
But this team should be the favorites, and you can expect steam on them. They are well-coached and well-balanced, and their best three is better than anyone in the West outside of Golden State, and I only say that out of respect for four championships.
Phoenix has often believed it's finally found The Answer (not Iverson, a championship formula) only to have it ripped from them. Will they finally be the ones to simply overwhelm everyone with sheer talent?
I don't know, but they added Durant. And that's a damn good start.
The Nets (Finally) Blew It Up. So What's Next?
Best Bet: None
You need to wait to see what they look like by the end of the trade deadline. They simply cannot keep the number of veteran wings they have added in trades over the last 36 hours. So there will be more deals, and we can assess then.
But I kind of think this team might still make the playoffs.
The draft pick haul they got from Phoenix is the most important. They receive the unprotected Suns picks in 2023, 2025, 2027, and 2029. The 2023 pick will be bottom-10. The 2025 pick might be bottom-five or bottom-10. But 2027 and 2029 might be absolute gold.
That's ultimately why teams do this. You give some other team your present for their future and hope that it gets you back to prominence.
The Nets weren't willing to be in the Irving business anymore. And that decision had consequences. We'll never know the details of everything that went on, but the situation was untenable, and honestly, the Nets did the smart and rational thing by just moving on.
Brooklyn gets to be a normal basketball team again. Championship dreams are dead; they are no longer relevant on the national landscape. But they have Cam Thomas (who has had three straight 40-point-plus games), Nic Claxton (who should finish runner-up for DPOY), a million wings to trade, a good coach in Jacque Vaughn, and, despite what you will read, a good executive in Sean Marks.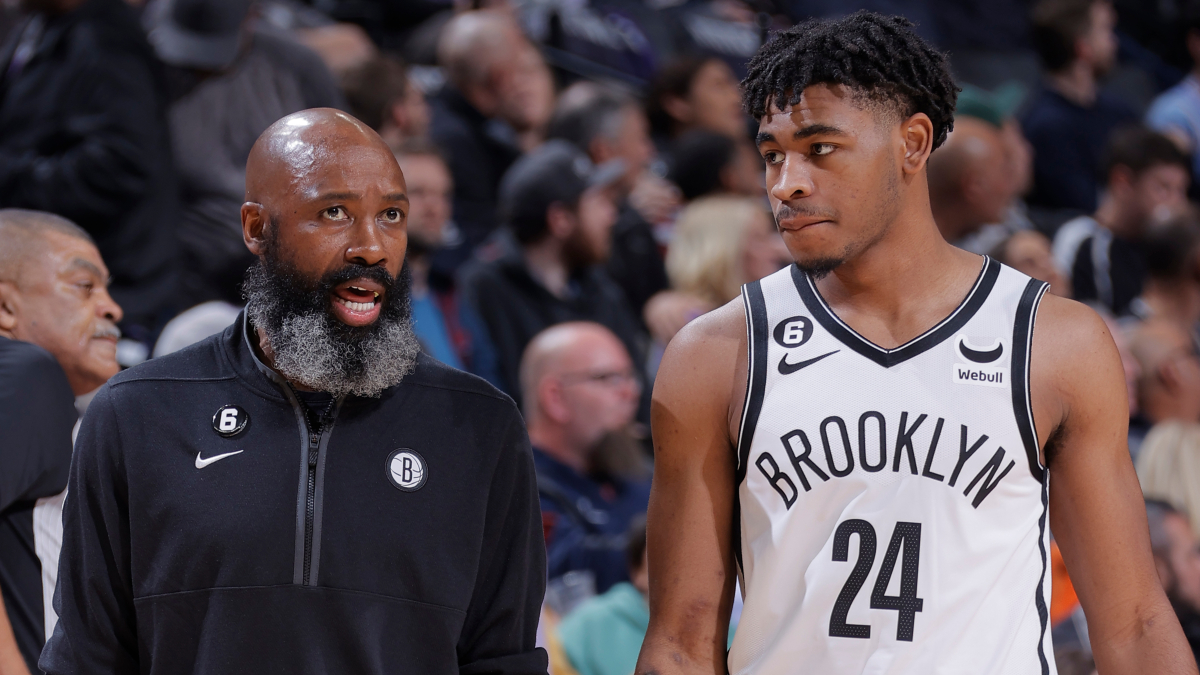 Bear in mind what Marks had built before the SuperGeniusArtist Twins showed up.
The Nets had rebuilt from having traded all their picks to Brooklyn in the KG-Pierce disaster. They had Jarrett Allen, Caris LeVert, and Spencer Dinwiddie, finally had their picks back, had a great coach in Kenny Atkinson, and all the upward momentum in the world.
And then Durant and Irving showed up.
It was clear from the start they wanted to mold the team into what they wanted. They weren't sold on the Nets' young talent. They weren't there because of the competency shown by Marks in team building or Atkinson's coaching. They were there because it was New York, and the Nets weren't the Knicks.
So the team traded off good players and liquidated its draft stock (whoops) and fired a good coach and then hired a guy who had never done it, and then scapegoated and fired him too this year.
And through it all was headache after headache. In Dallas, Irving has repeatedly mentioned how messed up things were behind the scenes in Brooklyn. Yet none of this was the case before Irving showed up. They were considered a well-run organization that the players had complimented.
So the Nets moved on, and they can return to being a normal NBA franchise. That's will mean being a pretty bad one for a while, without their picks which they sent to Houston for a player who they later had to trade because of his rift with the same player who left because he wanted a four-year fully guaranteed max contract after not playing in a majority of games for four years.
But Marks will likely dig his way out of this the same way he did after he was hired following the Kevin Garnett-Paul Pierce trade. Maybe he won't get the chance. When LeBron James made The Decision, the Cavaliers cleaned out the entire structure, top to bottom.
But you're going to have a hard time finding someone who understands how to build with little and who now understands the full risks of trading your basketball soul for the superstars.
The Nets future is murky. As I write this, I can't guarantee which players will be on the roster for Brooklyn by 3:30 p.m. ET Thursday.
But I'll tell you this: when the conversation comes about the mistakes they made and what a failure they are, try and remember that, ultimately, this all fell apart because the Nets decided they didn't want to be a clown show anymore.
The big top tent just folded up, and the circus left town. Brooklyn will have to learn from this how to build a structure that can stand on its own over the course of the next decade.
How would you rate this article?
This site contains commercial content. We may be compensated for the links provided on this page. The content on this page is for informational purposes only. Action Network makes no representation or warranty as to the accuracy of the information given or the outcome of any game or event.