NBA Most Improved Player Betting Odds: 2 Longshot Guards to Watch Down the Stretch
Credit:
NBAE via Getty Images. Pictured (L-R): Darius Garland #10 of the Cleveland Cavaliers, Ja Morant #12 of the Memphis Grizzlies, Dejounte Murray #5 of the San Antonio Spurs.
With only one month left in the NBA season, we continue to check in on the awards races. First, we cast some doubts on Monty Williams as Coach of the Year. Today, we're looking at Ja Morant's candidacy as a heavy favorite to win Most Improved Player (MIP).
Morant was one of our two best bets before the season at +3000, and we certainly have to be feeling pretty good about that ticket with one month to go. The Grizzlies star exploded out of the gates and quickly established himself as an MIP favorite, and he's really never relented, now even squeezing his name into the MVP race too.
But it's always important to remember that betting odds do not always match voting reality. It's a small panel of voters, many of whom do not know how heavy a betting favorite Morant has been for months already. So is bettors' faith in Morant well-placed, or could another sleeper steal the award?
We did a complete MIP profile in the preseason, so let's get a quick reminder on what a typical Most Improved Player winner looks like. Looking back on the past nine MIPs, we saw a few clear patterns.
All nine guys leapt into All-Star/All-NBA consideration.
They're young and early in their careers, usually around age 22 to 25.
Numbers matter, especially points. Every MIP but one improved in points and rebounds and assists per game, with an average jump from 14 to 21 PPG.
Winning matters too, with all but one MIP making the playoffs.
In short, we're looking for a player around age 22-to-25 in their third or fourth season who made an All-Star leap, and we probably want a 20-plus PPG scorer leap from someone heading for the playoffs.
The Favorite: Ja Morant
Morant checks every box, which is why he was our preseason pick. He's improved by over eight points per game and was a first-time All-Star. He looks like an All-NBA lock and could even end up on the First Team, and he's certainly going to make the playoffs as the leader of the current 2-seed Grizzlies. It's been one heck of a third season breakout for Morant.
The one thing that held is back in the preseason is one of the hurdles Morant could still have to overcome — the perception that he was "already too good." Morant won Rookie of the Year after all, and no ROY has ever won MIP too (though it wasn't created until 1986).
Morant did average 19.1 PPG already last season, but there's little question that he's taken a massive step forward. Remember, he didn't even make the All-Star team last year, and now he's in the MVP conversation. That's the sort of thing that happens when you leap from 19.1 to 27.5 PPG, a gigantic 44% scoring boost that more than fits the usual MIP pattern.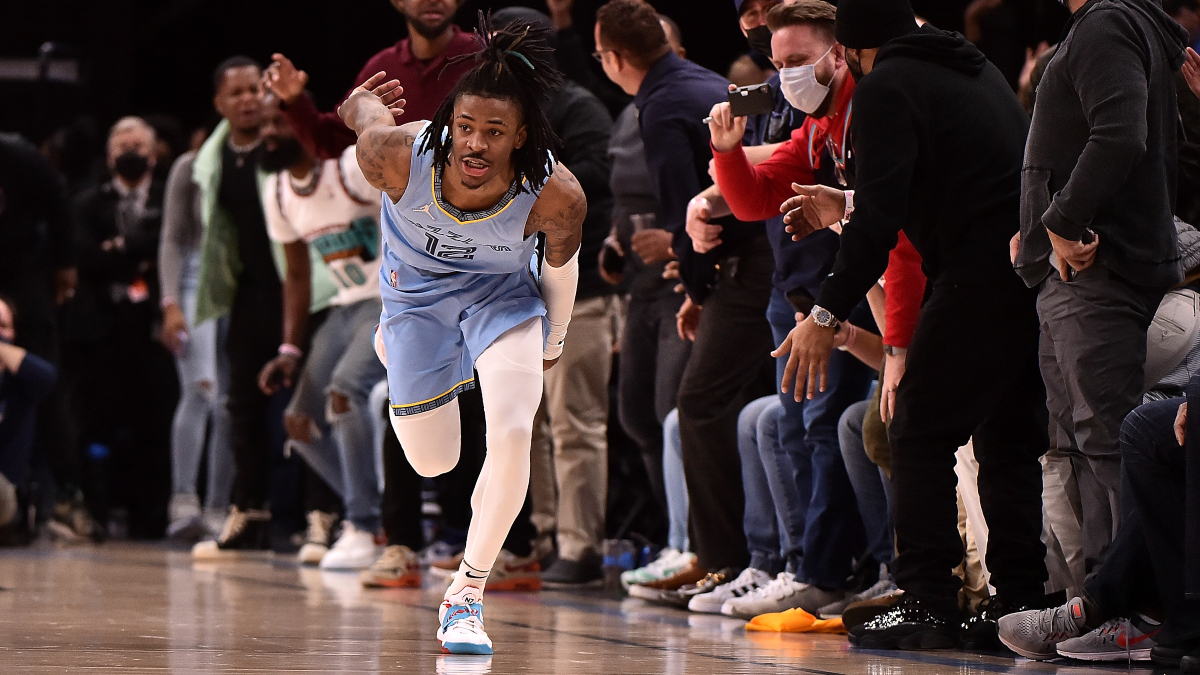 Morant also improved from 30 to 35% on 3s and from sub-50 to 54% on 2s. He's doing more and gotten significantly more efficient while also cutting his turnovers, and he's by far the biggest reason the Grizzlies have the NBA's second-best record a year after barely eking into the playoffs with two play-in wins. His improvement has been ginormous. There's a reason he's the favorite.
So what would have to happen for Morant to not win at this point?
Well, he could get hurt. That's always a risk with Morant. But as great as he's been, he might well win the award without even playing another game since voters aren't as worried about "value" or time played here.
Otherwise, we'll need voters to penalize Morant, either being too good already last year so the improvement is not enough, or for being too good now so his MVP candidacy disqualifies him from this lesser award.
There are enough questions there to stay away from betting Morant as a -1000 favorite at BetMGM, since he has to win the award over 90% of the time for that bet to have value.
But that should show you just how much of a long shot it is for anyone else to steal it at this point. Because that's exactly what it would be — a steal.
MIP Long Shots
Darius Garland +1400
If I had to pick one man to steal Most Improved Player from Morant, it would be Darius Garland.
Garland checks most of the same boxes. He was a first-time All-Star in his home town, and his leap to 21.0 points and 8.2 assists per game has helped push the Cavs into clear playoff contention, even with a slight dip of late. Garland is another third-year breakout guy, like Morant.
But right now, isn't Garland sort of a worse candidate than Morant in all the same ways? His numbers last season at 17.4 PPG and 6.1 APG were not far off from Morant's, and Ja is far ahead now as a scorer, so Garland's numbers look more like a steady improvement than the huge breakout we're feeling.
Garland is nowhere near the MVP conversation and feels like a long shot for All-NBA too. The Grizzlies are way better and Garland, not Morant, has an All-Star teammate plus a likely Rookie of the Year third banana.
Garland is clearly behind right now — but he's making a push.
He said himself that he had a real confidence boost coming out of the All-Star Break, and it's pretty clear in his play. In four games since the break, Garland has been absurdly good at 29.3 points and 11.5 assists per game, plus 3.5 3s on 44%.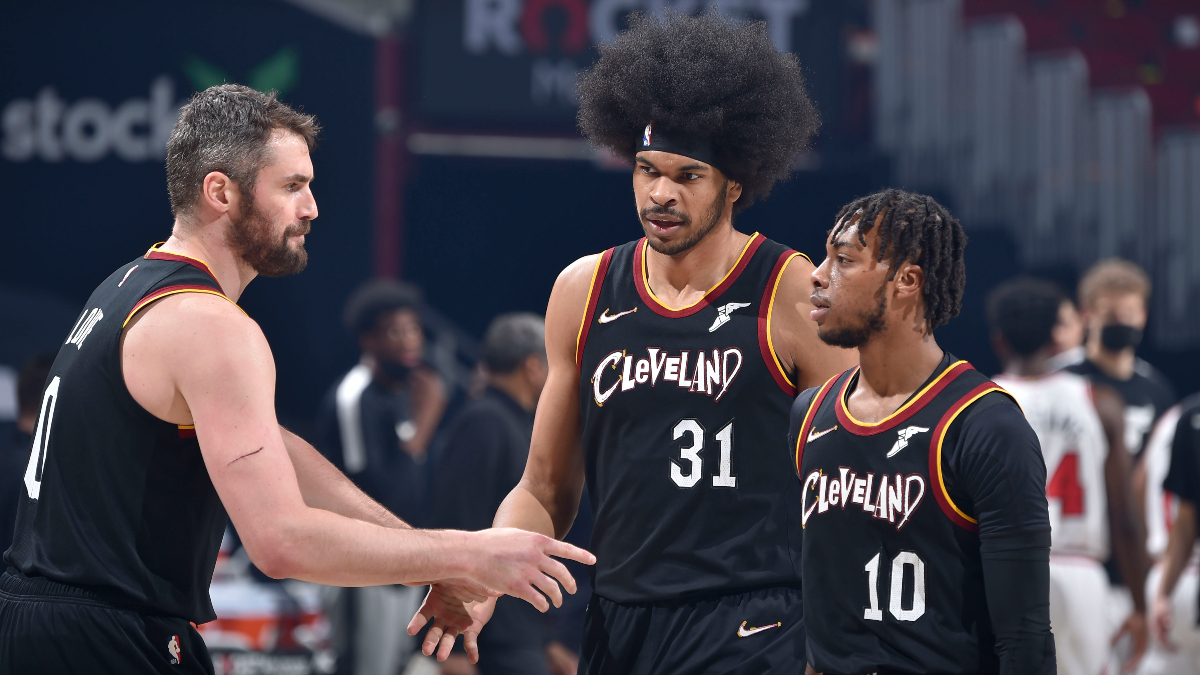 If he matches that production over the final 17 Cavs games, he would finish the year around 23/9 per game and maybe even push the Cavs up into the 2- or 3-seed, and perhaps a division title.
That's certainly possible, and Garland would get a ton of credit if he did it. But Morant has already done those things, and his numbers are already much better, and there are other ways to bet the Cavs — like Central Division or Coach of the Year — that are probably more realistic outcomes.
Garland could do this at +1400 at FanDuel, but it's asking a LOT and probably needs a major Morant letdown to even open the door.
Miles Bridges +1600
Bridges was one of the immediate MIP favorites after a big start to the season. Over the first two weeks, he averaged 24.1 points, 8.0 rebounds, and 3.2 assists a game, buoyed by a breakout as a shooter at 2.9 3s per game.
But I'm not sure I buy his MIP candidacy as much more than anchoring to those first two weeks. He reminds me a lot of Jerami Grant from a year ago, a player who showed out early and quickly became an "MIP candidate" and then stayed there in people's minds even as the numbers and efficiency fell off.
Since those first nine games, Bridges's shooting has fallen off a cliff. He's down to 1.6 3s on an ugly 29% from behind the arc in 55 games since, and he's barely over 30% on the season after making 40% of his treys a year ago. Like Grant a year ago, his counting numbers are up with higher usage, but the efficiency is down.
Bridges has improved from 12.7/6.0/2.2 to 19.9/7.1/3.7. And the truth is that he was already doing this last season over the final month, at 21.0 points and 6.9 rebounds over the final 15 games, almost exactly this year's production.
His numbers are ticking up again over the last eight games with Gordon Hayward out, and his playmaking is especially good at 4.5 APG in that stretch, but I'm not sure it will be enough.
And don't forget, the Hornets are barely in the postseason race and Bridges was the one guy on this list who didn't make an All-Star team. He's a good candidate to see his name among the final three MIP candidates for awards night, but I don't think he has any real shot to win it. He's a pass, even at +1600 at PointsBet.
Dejounte Murray +1900
Murray is the name outside the current top three betting favorites who might make a real push at MIP.
Just look at the numbers in nine games since the Spurs traded Derrick White and officially gave the keys of the kingdom to Dejounte: 25.8 points, 8.6 rebounds, and 10.3 assists per game. Murray is a nightly triple-double threat and has been a props god for all who follow. He's also leading the league at 2.1 steals per game, and he was another deserving first-time All Star.
Murray's biggest improvement this season has come as a playmaker. His assist rate is  up from 26 to 41%, a huge leap, and he has a real chance to average double-digit assists after being at just 5.4 APG last year.
He could even finish the year with something like 21/9/10 if he keeps up these post-White numbers over the final 17 games. And he's also an outstanding defender, much better than the other names on this list.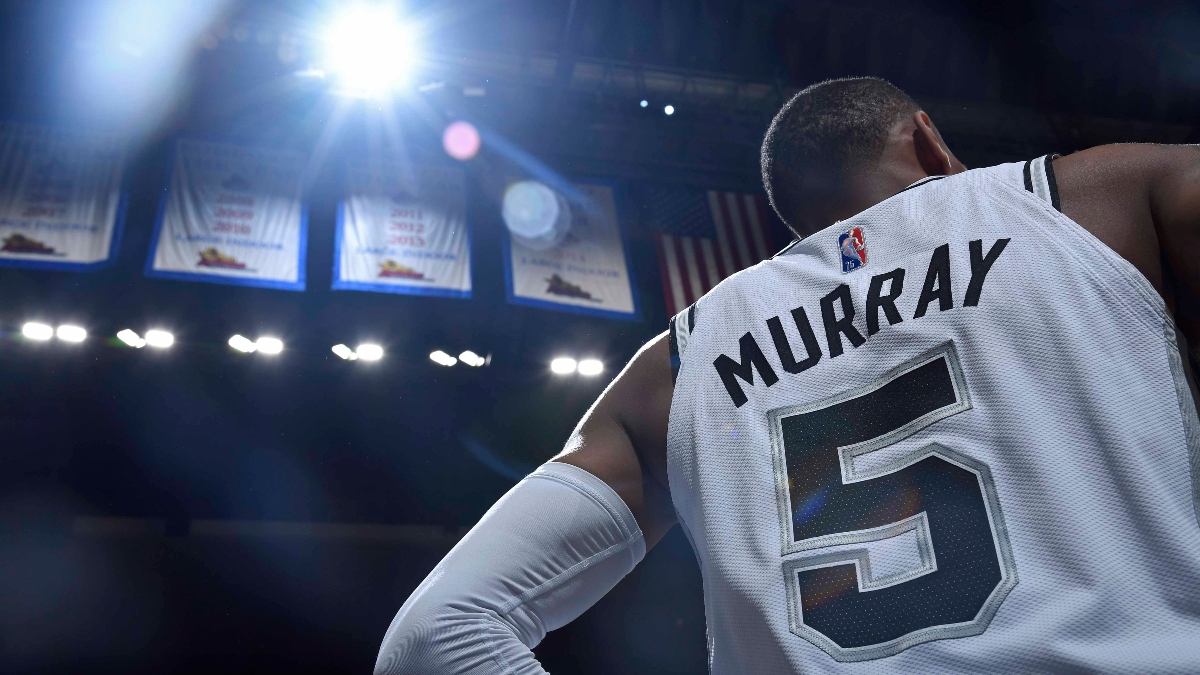 Unfortunately, history tells us we don't give out Most Improved for assists and defense. Points are still king, and Murray is barely over 20 PPG and hasn't taken a huge jump forward from his 15.7 a year ago.
His career-high is still only 32 points, and the Spurs are likely outside the postseason race. Even if Murray continues to put up these numbers, many are unlikely to notice. His scoring efficiency hasn't really improved much either.
At +1900 at FanDuel, Murray has some long-shot potential. We only need a 5% chance of winning, if you want to nibble. I suspect Dejounte may well end up second on my personal ballot. But it's still hard to envision a path for him to overtake Morant.
Not every award race is worth betting on this late in the season. It'll be shocking if Morant doesn't win Most Improved Player at this point.
How would you rate this article?
This site contains commercial content. We may be compensated for the links provided on this page. The content on this page is for informational purposes only. Action Network makes no representation or warranty as to the accuracy of the information given or the outcome of any game or event.