NBA Odds, Series Picks & Preview: Bets to Make for Every First Round Matchup
Credit:
Mitchell Leff/Getty Images. Pictured: Jayson Tatum #0 of the Boston Celtics.
The 2023 NBA playoffs are finally here!
This is what we've waited for all season, so let's dive right in. I'll preview each of the eight series and give a series pick, plus any game-by-game or props angles I'm eyeing. We covered each of these series in depth on the Buckets podcast too if you want to dive further into the weeds.
You're probably familiar with my weekly NFL picks column for every game, so let's stick with the same format and go around the league with picks for every series. Picks are sorted by confidence level: Bet, Lean, or Pass.
---
Note: Odds are the best available for each pick as of writing. Shop for the best real-time lines with our NBA odds page.
---
THE WAITS
Bucks vs.
Bulls /

Heat
There's really no question who the Bucks are rooting for Friday night.
The Bulls are no threat to Milwaukee. The Bucks are most vulnerable to an opponent that bombs 3s, muting their elite 2-point defensive advantage. Chicago ranks second-to-last in 3-point attempt rate, so instead the Bulls would fight upstream all series and get suffocated offensively. Giannis Antetokounmpo is 18-3 SU against the Bulls since the start of 2018. If it's Chicago, be ready to bet Bucks -2.5 on the series with juice, and sprinkle a sweep too. I'd price that around +165 so we should get value.
The Heat are not playing well. The defense ranked bottom five after the All-Star break, and the team was effectively as bad as they looked on Tuesday night. The problem is that Miami plays to the level of its opponent. That means ugly games against the Hawks and Bulls of the world, but the Heat are also 23-24 against teams above .500. They almost always play close games and are 14-8 in three-point games and fourth in fourth quarter Net Rating, and Jimmy Butler can be the best player in any game.
Unlike the Bulls, the Heat do take a ton of 3s, which makes them a bigger underdog threat. They also have real options to throw at Antetokounmpo, and they'd slow these games down, grind them out, and suddenly it's a five-point game late and can go either way. Milwaukee beats Miami, but the Heat make them fight for it. I'll likely lean Heat +2.5 or over 5.5 games.
THE PICK: Bet Bucks aggressively vs Bulls, or Lean Heat +2.5

Nuggets vs.

Thunder /

Timberwolves
No player in the league is more important to their team than Nikola Jokic, so the Nuggets go as he goes.
That means the Thunder are the preferred Denver opponent, because Oklahoma City effectively doesn't play a center. Jaylin Williams is about as close as it gets, and the Thunder play so small that Basketball Reference lists a decent portion of Josh Giddey's minutes at the four or even five.
Shai Gilgeous-Alexander would have a monster series, so I'd be looking for points overs and alternates, but Denver is just too good and too efficient otherwise. The Thunder don't have the firepower to keep up or dominate the non-Jokic minutes. The Thunder rely heavily on turnover margin and Denver does get sloppy at times, so that could help them steal a game, but OKC went 16-25 on the road and 19-33 against teams above .500 so this doesn't get past five.
The Timberwolves really haven't been good for two months, with a -2.2 Net Rating since February 9, but they have upside if everything comes together. The season-long numbers don't really tell the story. The Wolves have a +4.0 Net Rating per Pivot Analysis if you exclude D'Angelo Russell and Naz Reid minutes, and they were +9.5 Net in limited minutes with Mike Conley, Anthony Edwards, Karl-Anthony Towns, and Rudy Gobert all on the court together.
Will they actually get that? Gobert has the back issues among other things, and Ant's shoulder was clearly bothering him in the play-in. KAT was great but hasn't been good in the playoffs. Minnesota is just what we saw Tuesday night. They can look great for stretches but inconsistent for others. Ant and KAT can push Denver, but the Nuggets' efficiency wins out over a full series.
I'd consider Nuggets -2.5 against the Thunder and probably pass against the Wolves. Denver should advance, so I don't mind adding a Nuggets series price in a parlay. Mostly I'm just watching this series to learn. Are they locked in mentally? Is Jamal Murray healthy? This is still my West favorite if both of those answers are yes, so I'll be ready to fire on West odds or more.
THE PICK: Lean Nuggets -2.5 vs Thunder, but mostly watch for a spot to bet Nuggets futures
---
THE PASSES

Suns vs.
Clippers
I'm going to sit the start of this series out, and you should too. We just know way too little about these teams.
Does Kawhi Leonard still have god mode Kawhi in there? Does Kevin Durant? How much will Paul George play? Can the Suns defend against a real team? Does Chris Paul have anything left in the tank?
The Suns are 8-0 with Durant but did that against a bunch of teams that did not finish among the top seven in either conference other than Denver's backups, and opponents had a miserable 49% Defensive EFG in those games. That's not Phoenix defense — it's just outlier shooting luck. With KD, the Suns offense got much more efficient but the defense fouled more, got worse on the glass, and stopped forcing turnovers.
Durant played 6.8% of Phoenix's minutes. He ranked 18th on the team in minutes. We just don't know much. The Clippers have a depth advantage and their switching defense should limit Phoenix, but L.A. doesn't have the personnel to pressure CP3 or take advantage of Phoenix's rebounding and 2-point defensive vulnerabilities.
Phoenix ranked fifth in second quarter Net Rating while the Clippers were 27th, an 11-point swing in Net Rating. If rotations hold, that could be a spot to bet.
Otherwise I'll be watching but sitting this out. Game 1 is the first meaningful game this version of the Suns has played. Sometimes the right bet is no bet at all. Whoever wins this series will be very important going forward. I'll watch and learn.
THE PICK: Pass for now, but watch and learn and consider Suns second quarter
---
THE LEANS

Cavaliers vs.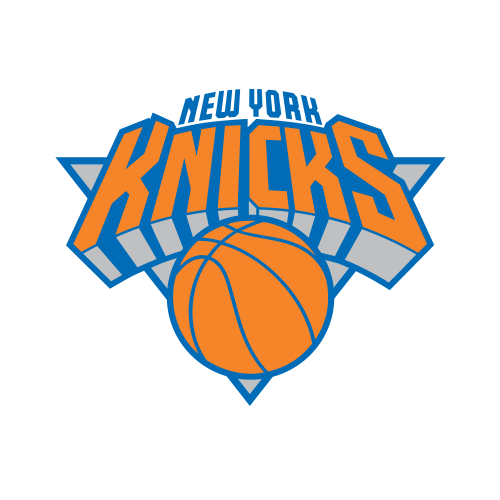 Knicks
Cleveland's metrics say the Cavs belong in the East's upper echelon, but the Cavs profile is lying.
The Cavs destroyed weak competition at 29-4 against sub .500 teams but went only 21-26 against teams over .500. They had 16 wins by 16 or more, exactly zero of them against a full strength team in the top half of the league. Outside of those now meaningless games, the Cavs were 34-30 with a +1.0 Net Rating. Cleveland was 19-21 in road games. They were 18-20 in single-digit games (compared to 82-40 for the East top three).
The lazy narrative this series is to simply bet against Thibs in the playoffs, but I wonder if the Cavs might actually be the Thibs team here. Cleveland may have maxed out its regular season profile and effort, and offense beats defense in the playoffs. I don't trust this Cavs offense yet outside of Donovan Mitchell, and the Knicks were a top-3 regular season offense.
New York is absolutely flawed too. Their bench strength will be muted in the playoffs, and the offensive profile is flimsy and relies on a big advantage in free throws, offensive rebounds, and turnovers. There's way too much reliance on Julius Randle or RJ Barrett to get me too excited, and it's Thibs.
Still, New York is 37-20 since Dec. 4 once it got its rotations in order. The Knicks ranked third in Offensive Rating that span and 11th on defense, and they lost only four games by double digits.
I'm not necessarily thrown by a potential early Randle absence either. Brunson and Randle had a +1.4 Net Rating on court together this season per Pivot Analysis, but Brunson without Randle leapt to +13.5, and Brunson plus Josh Hart was +20.2. I may nibble a Knicks 2-1 series lead at +240 hoping New York steals one of the first two and wins a home Game 3.
I see a long series with a bunch of close games that come down to clutch time and shot variance. I think this is close all the way, and I think the Knicks are live.
THE PICK: Lean Knicks -1.5 (-128)

Grizzlies vs.

Lakers
Everything's coming up Lakers.
This bracket is a dream draw for Los Angeles, with a fading Grizzlies squad missing two of its three key bigs and the Suns and Nuggets on the other half of the bracket.
It's time to forget about the early season L.A. woes and take these Lakers seriously. Since the team rebuilt its roster with Jarred Vanderbilt, D'Angelo Russell, and Malik Beasley, this is a different team. The Lakers have a +4.5 Net Rating since February 11, sixth best on two months of data, even without LeBron James for much of that. They're a top 10 rebounding team now and dominating on defense with the №1 EFG and №2 DRTG.
The new-look Lakers have a near identical profile to the season-long Grizzlies — but Memphis is moving in the wrong direction. Without Steven Adams and Brandon Clarke, Memphis's core identity has disappeared. Since March 3, they dropped from top- to bottom-5 in offensive rebounding, and its Defensive EFG has plummeted from second to 16th, just league average. This is not the same team.
The Lakers will live at the line. The Grizzlies foul as much as any team while the Lakers have a huge advantage at both ends, and if Jaren Jackson Jr. gets into foul trouble like usual, Memphis has no big man depth. The Lakers want to win at the line, on the glass, and with defense, and the Grizzlies are ripe for the picking in all three areas.
LeBron and Anthony Davis have a +5.5 Net Rating together per Pivot Analysis. The Lakers were -12.2 Net without either in 992 minutes, but we shouldn't get many of those in the playoffs. Add either Vanderbilt or Austin Reaves to the star duo, and the team's Net Rating leaps past +20. Add both and it hits +25.8, outscoring opponents by more than a point every four possessions.
The Grizzlies need to force huge Lakers turnovers and get them to revert back to their early-season pace. They also need the right guys to get shots up. The Lakers allow a high number of 3s but rank second in 3-point percentage allowed.
In two matchups since the break, the Grizzlies shot 15-of-68 (22%) on 3s. Desmond Bane and Luke Kennard combined to shoot 2-for-15. Dillon Brooks alone was 5-of-16. Bane and Kennard will usually hit more, but Brooks getting more shots up than that duo combined is a huge problem. Bane and Kennard shot 44.1% on 3s for Memphis, but all other Grizzlies combined to hit just 32.9%. If the Lakers close out on Bane and Kennard, can the other Grizzlies hit shots?
The Lakers will also have a huge advantage in close games. L.A. ranks third in fourth quarter Net Rating at +7.0, while the Grizzlies are bottom five at -5.2. Look to live bet the Lakers late in close games.
If games are close late, take LeBron. If the series is close late, take LeBron. The Grizzlies are really going to win a closeout Game 6 in LA? How about a Game 7 against a guy who's 6–0 in Game 7s since his first stint in Cleveland?
I'll slow play early. LeBron is 3–14 SU in road Game 1s. He tends to feel out the opponent early and try to get his teammates going. But he's also 9–8 SU in those series despite that, including 7–3 outside the Finals.
LeBron's body isn't what it once was, but his mind is still sharp and he will figure out this gimmicky Grizzlies team that's dying to be solved. I can't help but think James smells blood in the water with this draw and a weak Western Conference. Does the old man have one more run in him? I bet him at +1500 to win the West MVP.
THE PICK: Lean Lakers +116, looking to add later if the price drops after a road Game 1 loss
76ers vs.

Nets
Not much to see here. Philadelphia has four of the top five players, and this is a dream matchup for Joel Embiid with Brooklyn's lack of size. The Nets bomb 3s and I'm intrigued by them playing five out and making Embiid chase the perimeter, but not enough to do more than steal a game. There's no reason this should be competitive.
I don't love the Sixers, and I don't trust them to step on an opponent's throat, but that's the only reason I'm mostly skipping this series. A sweep is in play, but I'll go the other way and just lay the -300 on 76ers -1.5, a bet against the Nets winning twice.
My favorite bet here is on Spencer Dinwiddie to lead the series in assists at +250. I'll let you read Joe Dellera's case, and you can play overs game by game too.
THE PICK: Lean Sixers -1.5 (-300)
PROPS: Bet Dinwiddie assists leader (+250)
---
THE BETS

Celtics vs.

Hawks
This is my favorite first-round bet.
The Celtics are my title favorite, and they caught a huge break when Atlanta beat Miami in the play-in. The Heat wouldn't have beaten Boston but Butler and co. are a pain in the butt to play with their tenacious physicality. Atlanta presents no such problems.
The Hawks take the most 2s in the NBA but the Celtics have an elite 2-point defense and rank first in Defensive Rating since Dec. 9. The Hawks also rank last in 3-point attempt rate and bottom 10 in shooting percentage while Boston ranks top five in both, so the Celtics will win the 3s math too.
The numbers just don't add up for Atlanta. Even Atlanta's offensive rebounding strength should be muted against the league's No. 1 DREB team. Boston can handle this offense, and the Celtics should score at ease. They put up a 129 Offensive Rating in the two meaningful games against Atlanta this season.
Can Atlanta pull a hot shooting night? Could Quin Snyder out-coach Joe Mazzulla in his debut? Maybe, enough to take a game, but that's as far as I see this going. Trae Young could be in for a miserable series and maybe a long summer of trade rumors.
Celtics -1.5 is my first round best bet, and given everything Atlanta's gone through this season, I'll play a Celtics sweep at +280 too. If Boston goes up 2-0 at home and wins Game 3, the Hawks roll over and go 1-2-3 Cancun. I price a sweep around +180. This will be a quick series.
I'll be eyeing some Hawks props. This doesn't feel like a Clint Capela series. He played only 39 games in the two meaningful Celtics games this year, and Onyeka Okongwu has come on strong with 12.9 points and 7.5 rebounds per game over his last 15. He had 10/6 in 13 of those 15 (87%) so that's a nice SGP I'll be playing in Game 1. I'm also still hunting Saddiq Bey scoring overs after a 17-point play-in and 14.0 PPG his last 10 games before a meaningless finale.
THE PICK: Bet Celtics -2.5 (-140) and sprinkle Boston sweep +280
PROPS: Bet Okongwu points and rebounding overs, Bet Bey points overs

Kings vs.

Warriors
Hope you like scoring.
The Kings are the league's No. 1 offense, and the Warriors are the best offense in the league when they actually get a shot up instead of turning it over.
We're going to get a ton of scoring — but I see one important scoring edge. All the focus will be on 3s, but even in the modern era, easy 2s are still more valuable than 3s. The Kings allow the fourth most 2s per game at a super efficient percentage, and Golden State made 59% of its 2s in four games against the Kings at 1.19 point per possession. That's a huge number, and the Warriors also led the league in assists while the Kings gave up the third most dimes.
If there's one thing we've seen time and again from this Warriors dynasty run, it's dominance early in the series. There's just nothing like Golden State's beautiful whirring motion offense with all its back cuts and relocation 3s, and the Warriors tend to slice up opposing defenses early in the series. Since the first championship year, Golden State is 21-3 SU in Game 1s, including 2-1 on the road.
All the talk is about how bad the Warriors road record is, but I'm more concerned with home dominance in the playoffs. The Kings were actually worse at home, and if the champs go in and steal one of the first two games, that flips the whole series and puts an inexperience Sacramento team behind the eight ball.
My best bet here is on the Warriors to do just that and go up 2-1 in the series at +120. I can't shake the feeling that the Warriors are just a more experienced version of the Kings, but with Draymond Green to elevate the playoff defense and Steph Curry igniting the offense. Sacramento will need to win big on the glass, get to the line, and force big turnovers, and the Kings didn't do that against the Warriors in-season.
Even so, I'm staying away from a series-long bet.
Six times since 1969 per Sports Odds History, a seed underdog was favored in the first round, not including those 4-vs-5 coin flip series. The favored team went only 1-5 in those series, with the better seed 23-13 SU. Advantage: Kings. Then again, we've had five times in that window where a first round team without home court advantage was at least a -200 favorite like the Warriors, and those favorites went 4-1 in the series. Advantage: Warriors?
I like the Warriors early in the series, but I can't shake a funky feeling that this goes long and gets weird. The Warriors have told us all year they're not very good. Were the Kings listening?
THE PICK: Bet Warriors 2-1 series lead +120
How would you rate this article?
This site contains commercial content. We may be compensated for the links provided on this page. The content on this page is for informational purposes only. Action Network makes no representation or warranty as to the accuracy of the information given or the outcome of any game or event.