NBA Playoffs Props Betting Forecast: Jordan Poole, LeBron James Among Round 2 Targets
Credit:
Andrew D. Bernstein/NBAE via Getty Images. Pictured: Jordan Poole #3 of the Golden State Warriors.
The NBA Conference semifinals are upon us. There are three Round 2 matchups set with Suns–Nuggets tipping on Saturday, Heat–Knicks starting Sunday, 76ers–Celtics going Monday and the Lakers against the Warriors on Tuesday.
I'll be previewing each of the matchups in the upcoming round to give some insight on how I will be betting series and game player prop markets. We will continue to update this file as the matchups finalize.
Let's get right into the players I'm looking at for the Round 2 NBA player props betting forecast.
NBA Playoffs Props Betting Forecast
---

Suns vs.

Nuggets
Both the Nuggets and Suns advanced without many hiccups and this matchup pits two of the league's best teams head-to-head relatively early in the NBA Playoffs. There is plenty of star power in this matchup with Nikola Jokic, Kevin Durant, Devin Booker, Jamal Murray, and Chris Paul to name a few.
All eyes will be on Nikola Jokic as he has his best and healthiest squad and takes them against the Western Conference favorites despite Denver being the No. 1 Seed. Over the past three seasons, Jokic has dominated on the glass averaging 13.3 rebounds per game to go along with 26.7 points against the Suns. He has exceeded 12.5 rebounds in six of 11 games against the Suns including both matchups this season. He should see monster minutes against Deandre Ayton, especially with Phoenix's only other counter to Jokic being Bismack Biyombo.
Jokic's price to lead the series in rebounds is dramatically mispriced at (-200) on Bet365. Those implied odds suggest that Jokic will lead in rebounds 66% of the time and DraftKings currently has this priced at -1200 (92.31%), which I think is also priced wrong but is closer to being right. The only competition is Deandre Ayton (+550 – 15.38%). Jokic averaged 11.8 RPG, Ayton averaged 10 RPG, the next closest is Aaron Gordon at 6.6.
This is a two-man race — in their one head-to-head game this season, Jokic grabbed 15 boards and Ayton pulled down 16, but over the course of a series I'd still give the edge to Jokic. If you bet 2 units on Jokic at (-200) and 0.36 units on Ayton (+550), you would essentially be free-rolling Jokic to win 0.74 Units. If you staggered it at 2 units on Jokic and 0.46 on Ayton, you would be able to secure a profit of 0.54 Units if either of them wins. Personally, I'm betting on Jokic to lead at (-200) but I'm just laying out some options for you.
This is a fascinating matchup overall and a critical point for this series. Recently, Jokic has destroyed Ayton in head-to-head matchups. Our Senior NBA Writer, Matt Moore, discussed this on Buckets and in his series preview: 29 minutes and 30 seconds of matchup time against Ayton the past few seasons, Jokic has 48 points and 17 assists on 21-of-33 from the field.
If Ayton is unable to contain Jokic, the rest of the Nuggets will subsequently have a field day. In Game 1, I will be betting Jokic over 25.5 points along with 12.5 Rebounds, a number he's exceeded in seven of his last 10 playoff games.
The Suns run one of the most interesting offenses in the NBA because they simply do not take 3 point shots. They operate with pick-and-rolls with elite midrange shotmaking. Devin Booker has thrived in this offense especially since Kevin Durant was acquired. He has averaged 31.8 points, 6.7 assists, and 4.5 rebounds in 13 games alongside Durant.
He has at least 25 points in 11 of those 13 games, but the most notable change has been his uptick in assists. His prop line is set at 5.5 assists and he's exceeded that in nine of the 13 games with Durant, including three games with 10 assists.
There is some juice on his prop at (-125) and I would not be surprised to see this jump to 6.5 by the end of this series. For reference, he's exceeded that mark in seven of the 13 games. I'm on his assists in Game 1 and I'll sprinkle 10+ at (+850).
---
Check out our NBA props page for daily player props lines and projections.
---

Heat vs.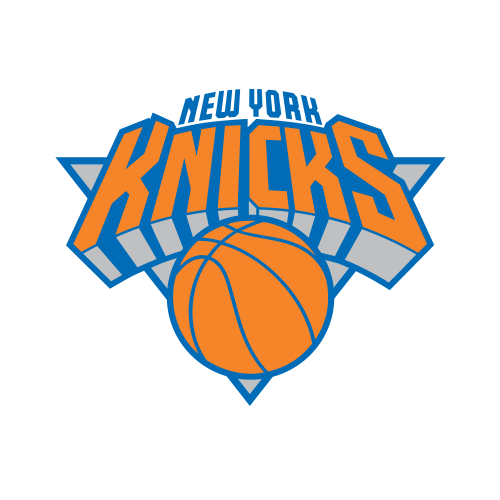 Knicks
This is an absolutely fascinating matchup with two lower seeds advancing and the Miami Heat pulling off the shocking upset over the Milwaukee Bucks. Now, two of the league's biggest hustle teams face off against each other.
All eyes will once again be on Jimmy aka HIMMY Butler as he continues to play on another level during the NBA Playoffs. In the Bucks series, he averaged an absurd 37.6 points, 6.o rebounds, and 4.8 assists with an uncharacteristic 2.4 3s on 5.4 attempts per game. Butler had mixed results against the Knicks this season. He had 30 or more points twice and in the other two games he recorded just 10 and 12 points. He did show consistency passing the ball with totals of five, five, nine, and six assists in the four games for a 6.3 average on 9.3 potentials per game, per NBA Advanced Stats.
The loss of Tyler Herro and Victor Oladipo are critical here, and it leaves the Heat dangerously thin on the wings. I expect the Knicks to make an even greater attempt to get the ball out of Butler's hands during this series as the Heat lack other offensive creators. The Knicks showed in the regular season that they will blitz him and send doubles, similar to what we saw in the Cleveland series with how they defended Donovan Mitchell.
His assists prop is set at 5.5 in Game 1 and I lean the over, especially with Quentin Grimes progressing towards a return to play so Josh Hart can focus even more on Butler. With this in mind, I think there is value on most other players to lead the series in scoring, as Jimmy is (-300) and New York has done a decent job defending him at times this season. Randle's injury has ballooned his odds (+1400), but if he's good to go for Game 1, there is some value on Randle who can be a microwave scorer from 3 and is a bit of a mismatch for Kevin Love.
The Knicks have been one of the best offenses in the league, but it has primarily been built on limiting turnovers and dominating on the offensive boards — those two things create extra possessions, and the Knicks capitalized on those. Two major players for the Knicks on the glass have been Mitchell Robinson and Josh Hart. While Robinson led the Cavs series with 9.8 rebounds per game and Josh Hart grabbed 7.8, there is plenty of value on Hart in this series.
The Heat are a decent rebounding team — while they shirk offensive rebounds, they crash the boards on defense to limit second-chance opportunities. However, it's more of a team effort rather than the responsibility falling upon their center, Bam Adebayo. He's a fine rebounder, but his value is in his defensive versatility, which often draws him out of the paint and away from rebounding opportunities. This was evident with his 8.6 rebound average in the Bucks' series.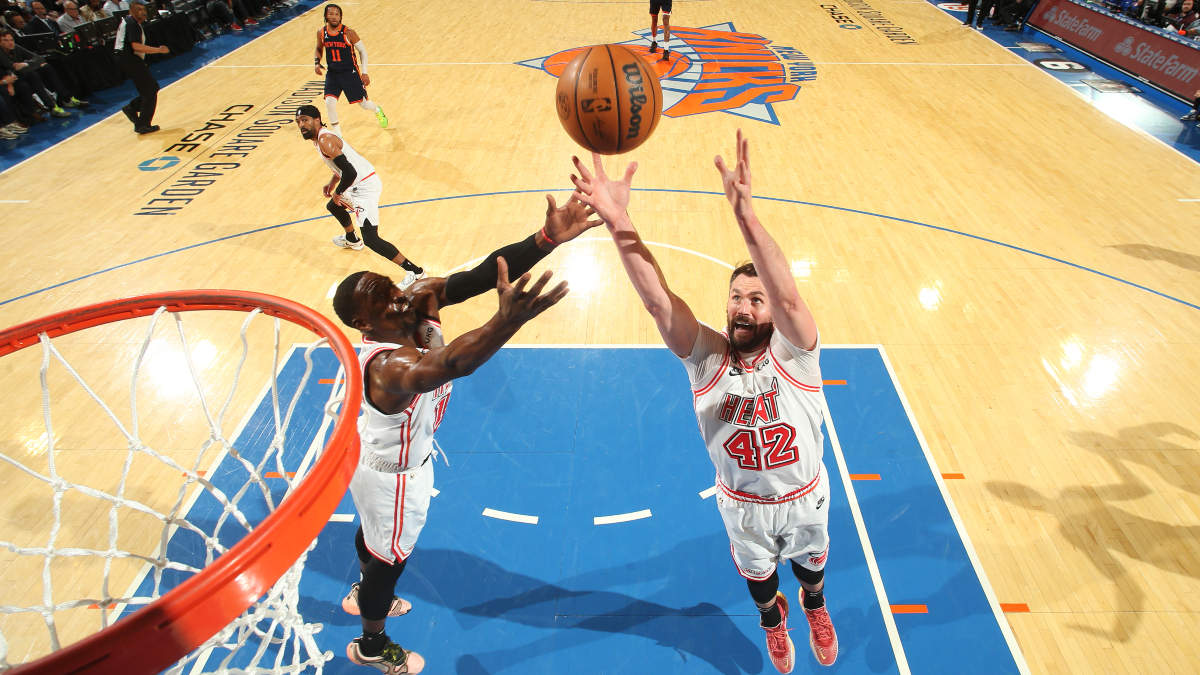 Moreover, Adebayo has seen a decline in his rebounding since the acquisition of Love. In 55 games this season without Love he grabbed 9.9 RPG compared to just 7.2 in 20 games with him. With this in mind, the series rebounds leader market is wide open.
I think there is value on Love (+4000) and Hart (+2000) to lead the series in rebounds (both at Bet365 at the time of this writing). Love's shooting should keep him on the floor in this series along with his rebounding and Hart has been a minutes machine with multiple double-digit rebound performances.
I don't see value on Randle (+250) because of the injury, Adebayo (+225) for the aforementioned reasons, or Robinson (+120) because I think this series, in particular, lends itself more to Isaiah Hartenstein because he's a bit more versatile as a scorer on the interior. I'd look to play both Love and Hart on the series, and I like Love's opening prop line of over 6.5 rebounds at plus money, a number he's exceeded in each of the four playoff games he logged at least 15 minutes.
Another market I think there is tremendous value in is the player to lead the series in 3s. The books really have no idea how to set this line because of injuries to Randle and there is no clear best 3-point shooter between these teams. Duncan Robinson (+400) is the best shooter; however, he gets played out of the rotation due to his defense. Love (+350)  is again worth a look, but I do not want to play him at those odds.
If Grimes' odds ever gets posted I think he would have value; however, Immanuel Quickley at (+15000) is mispriced. He's a microwave scorer and I think a pivot (not that we can assume rational coaching) that Tom Thibodeau would make if Brunson is being smothered by Butler, would be to play a duel point guard lineup with Brunson and IQ so there are two ball handlers.
Those lineups were successful against the Cavs with a +32.4 Net Rating in that series and a +12.1 over the course of the entire regular season, per Cleaning the Glass. Quickley was a sniper from 3-point range for the Knicks against the Heat and averaged 2.5 3s on 6 attempts per game. The implied odds on this bet are just 0.66%, and that's far too long.
---

Celtics vs.
76ers
This series is the crown jewel of the East now that the Bucks have been eliminated. However, with Joel Embiid's status in flux due to his knee, it becomes difficult to cap this spot. According to 76ers head coach Doc Rivers, Embiid is unlikely to play Game 1. The 76ers will turn to James Harden, Tyrese Maxey, and Tobias Harris for offense.
On the season, both Maxey and Harris see significant upticks in their outputs while Harden's remains static. Maxey sees his stats per game skyrocket from 18.9 points and 3.2 assists to 27.7 points and 4.6 assists. Harris also sees a significant uptick from 13.9 ppg and 5.6 rpg to 19.2 ppg and 7.1 rpg. Harris has four double doubles in 15 games without Embiid this season.
The best bet for Harris is over 16.5 points, he has exceeded this line in eight of his last 10 games without Embiid. I would wait for Embiid to formally be ruled out prior to locking this in though.
When healthy, Embiid is arguably the best player in this series and he's the clear focal point of the 76ers offense. While he essentially stamped his MVP trophy with a 52-point performance against the Celtics on April 4, he has quietly been an excellent passer in these games.
In his eight games against the Celtics over the past two seasons, he has averaged 5.0 assists per game and has at least five in seven of those games. I'll be looking at his assists prop in Game 1 and throughout the series. (It is important to note that his scoring has been a bit variable against Boston with three 40-plus point performances but the other five are all 28 or fewer.) Additionally, he averaged just 20 points in three games vs the Nets in Round 1.
On the flip side, the Celtics have their two-headed monster of Jayson Tatum and Jaylen Brown. Interestingly enough, Tatum has also struggled offensively against Philadelphia overt the last two seasons. He is averaging just 21.9 ppg across eight games, but he has averaged 5,5 assists per game with 9.5 potentials per game and five or more in six of those games. His assists line is once again 4.5, a number he has now exceeded in 70% of playoff games the last two seasons with a 6.0 assist average. I'm playing over 4.5 assists in Game 1.
Brown has also been relatively average against the 76ers over the last two seasons. He scores 22 points per game, which is actually a team-best over this time frame. The Celtics have beaten the 76ers with well rounded team efforts.
I'm curious to see if books will open series leader props given Embiid's injury. With that in mind, it's incredibly important to consider if the markets are for total points/rebounds/assists/threes or if it is a per game stat. If it is total (most likely), you need to remove Embiid from consideration simply due to the re-injury risk. This should catapult Tatum into the conversation to lead in rebounds (this should sound familiar) and Tyrese Maxey for points leader.
---

Lakers vs.

Warriors
This is now the fifth time that LeBron James will face off against Stephen Curry in the playoffs and Curry's teams have a 15-7 straight up edge and 3-1 series edge (although we all know about 3-1 leads).
This matchup is fascinating for a number of reasons and there are plenty of prop angles to break down but let's start off with the battle on the interior. The Warriors have Kevon "Rodman" Looney absolutely dominating the glass in the series against the Kings. He averaged 6.9 points, 15.1 rebounds, and 4.3 assists in 30.1 minutes per game in the Kings' series. That was a significant uptick from his averages of 23.9 minutes, 9.3 rebounds and 2.5 assists this season.
In four head-to-head matchups between the Warriors and Lakers this season, Looney has had a wide range of outcomes. He has logged six, 13, 15, and five rebounds while playing 21.1 minutes per game. Anthony Davis has been held to lower point totals in two of the four games and those were the games where his rebounds jumped. Davis logged games of 27 points and six rebounds, 13 points and 16 rebounds, 12 points and 12, and 39 points with eight rebounds.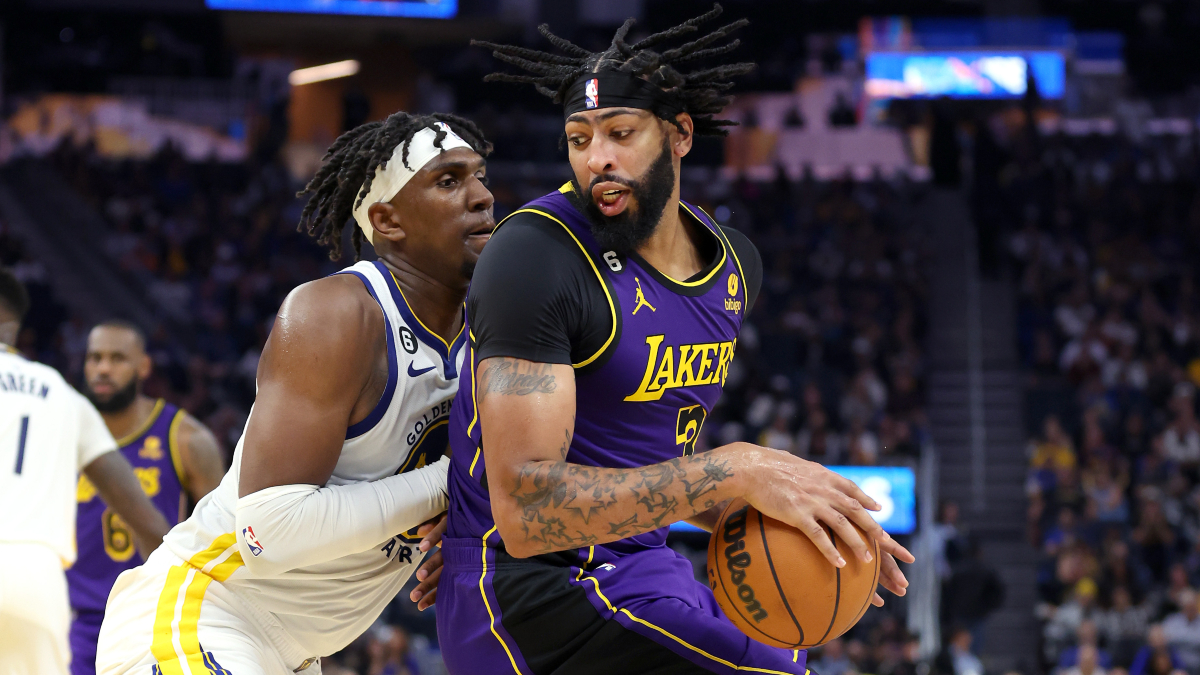 Both Davis and Looney should be the favorites to lead the series in rebounding; however, AD's number is untenable and Looney's (+250) has some value, the best bet to lead in rebounding is actually LeBron James (+2500). In two games against the Warriors this season he has secured 15 and nine rebounds and he has continued to be on a tear during this postseason averaging 11.2 rebounds per game. He's matchup-proof and will see max minutes no matter what adjustments are made, while this is similar to Davis, the same cannot necessarily be said for Looney. At 3.85% implied, the number is too long. I would continue to bet James' rebounds over as well, and it's at 9.5 in Game 1.
The biggest question in this series is a common one when discussing the Warriors — how do you cover Curry?
Over the past two seasons, Curry has averaged 27 ppg in five games against the Lakers but has exceeded his points prop of 31.5 in just one of those five games (33 points on opening night in 2022). Even in the playoffs, he has exceeded this line in just 10 of 29 games during the last two postseasons while averaging 28.9 ppg. Despite the 50 burger he dropped against the Kings in Game 7, this is obviously not a performance we should expect moving forward even though he should be able to lead the series in scoring.
One of the things the Lakers have done well is sag off of non-shooters while top-locking shooters, which slows down their screens on the perimeter and clogs the paint for cuts and passing lanes. This allows Davis to patrol around the rim and should give him opportunities to grab boards. This would disrupt the Warriors' offense and potentially slow down the game as the Lakers are not the best at hedging or blitzing defensively.
Davis is the key to this series: He can play both the high and low drop, which is important. You can't really play the low drop against Curry, he'll just make all of the 3s. The high drop (slightly below the level of the screener) allows him to take away the immediate pull-up 3 but simultaneously defend the paint to defend any type of lob threat (something the Warriors don't quite have).
While the Warriors may continue to screen higher and higher (as we saw against the Kings because of Curry's unlimited range), that's a shot you just have to live with if you're the Lakers. This was used effectively during the regular season against the Warriors and Davis is one of the few players in the league who gives you the ability to run this type of coverage due to his length, quickness, and athleticism. This ties a bit into the James rebounds cap where he can crash the boards while Davis is securing the defense as the keystone.
One Laker who may see additional minutes this series is Dennis Schroder. He's a decent point-of-attack defender and would be someone the Lakers may elect to put on Curry in one-on-one coverage. Schroder played about 30 minutes per game in each contest against the Warriors this season and even in the one game he played alongside James, he still amassed 13 points and six assists. His points line is set at 6.5 and his assists line is at 2.5 for Game 1 — both numbers he had exceeded in three games against the Warriors. This is a tougher matchup for D'Angelo Russell defensively, and I think Schroder should see his minutes increase at Russell's expense.
As for the Warriors, Jordan Poole looks completely lost on the court with his Usage Rate declining as the first round progressed down to a low of 19.5% in Game 7. His props for Game 1 are set at 12.5 points, 2.5 rebounds, and 2.5 assists.
While his scoring has dropped, he still has exceeded that 2.5 assists line in all four games against the Lakers this season and the Warriors ideally would like him to contribute across for long-term playoff success. I think there is value on his assists line but also his combo stats. His rebounds + assist line of 4.5 is low, he's exceeded that in 23 of his last 30 with Curry and I'll play that here.
The Warriors are a Pace up spot even from the Kings, and Poole should get a new opportunity in this series.
How would you rate this article?
This site contains commercial content. We may be compensated for the links provided on this page. The content on this page is for informational purposes only. Action Network makes no representation or warranty as to the accuracy of the information given or the outcome of any game or event.