Big East Basketball Tournament Betting Preview, Bracket & Odds: Breaking Down Best Value at MSG
Credit:
Photo by Patrick McDermott/Getty Images. Pictured: Shaka Smart (Marquette)
Now that the ripple effects of the conference re-alignment that occurred in the mid-2010s have begun to settle down (just in time for another round of movement to occur), the new-look Big East has solidified.
UConn has returned to the conference, bolstering the Big East's claim as the best basketball-focused league in the nation, holding serve against the big boys of football's Power Five.
Part of that claim comes to fruition this week, when the Big East Tournament is once again staged at its traditional home in New York at Madison Square Garden.
No matter the status or the relative quality of the teams, the location and the mystique of the Big East Tournament make it the premier event on this week's college basketball calendar.
The 11 squads assembled in the Big Apple have a variety of goals for this week.
Villanova has its eyes on a high seed in the NCAA Tournament. Creighton and Xavier are eager to hold onto their spots on the right side of the postseason bubble. The teams playing Wednesday's first-round games are looking to re-create Georgetown's miracle run from last March.
All 11 are angling for immortality as Big East Tournament champions.
---

Big East Tournament Bracket & Schedule
---
2022 Big East Tournament Odds
---
The Wildcats won the most games of any Big East club this season, losing the regular season title and top seed in this tournament thanks to Providence's COVID-shortened schedule and the magic math of winning percentage.
That could inspire a run from a Villanova program that likely feels cheated out of a regular season championship that it earned.
If Jay Wright's guys play to their potential, Villanova is the best team in the Big East, by a somewhat comfortable margin.
There are some reasons to believe the Cats could fall short of that potential, though. Villanova sorely lacks depth, ranking 325th in percentage of minutes played by bench players this season, per KenPom.
Wright has six players he trusts and three more he'll play in spurts as needed. When either of his two star guards head to the bench, Villanova looks out of sorts.
According to on/off data from Hoop Explorer, when Villanova plays without senior point guard Collin Gillespie, the Wildcats' offensive rating, 3-point rate and percentage, and assist rate take a dive, while turnovers jump upward. Those trends continue when second-leading scorer Justin Moore sits.
In the very rare case when both sit — just 81 possessions all season — Villanova's offense craters. Its offensive rating — or points per 100 possessions — drops from 122.1 to 110.8, while its turnover rate more than doubles from 14% of possessions to 29.6%.
While I don't expect to see any minutes with both stars on the bench in New York this week, Villanova's depth is a concern, particularly when trying to win three games in three days.
The Wildcats are favored for good reason, yet I can't justify taking them here at less than 2/1 odds.
---
Every season seems to produce one team that is built to cause arguments in the bowels of College Basketball Twitter. This year, that team has been Providence.
The Friars are 24-4, though their particular penchant for winning games by single-digit or single-possession margins have led the analytical models — that play such a big role in college basketball — to call the Friars' success into question.
Some of that has subsided. Until late last month, Providence was the "luckiest" team by KenPom's metrics in nearly a quarter century. With two close losses to Villanova and an actually decisive win over Creighton, Providence has dropped from historically lucky to simply the luckiest team in the nation this year.
The Friars' luck extends beyond just their good fortune in close games. Providence has also caught a ton of shooting luck. Providence had the best 3-point percentage in the Big East, without the shooting talent to do so.
Last season, Jared Bynum shot 12% beyond the arc on 42 attempts. This season, he led the Big East in 3-point shooting percentage.
In his first three seasons, A.J. Reeves made 34.5% of his 3s. This year, he's just a hair under 40%.
Justin Minaya shot 29% in three seasons at South Carolina. With Providence this year, he's at 35%.
You get the idea.
None of this means Providence is dead-on-arrival in the postseason. The way Bynum, Al Durham and Nate Watson are playing, with this core of role players around them, the Friars can compete with anyone.
For them to compete with the nation's best game after game, a lot of trends need to continue.
If they keep shooting it at a blistering rate, if Bynum continues to be magical in crunch time and if they continue to make free throws and avoid turnovers in every close game, Providence can make a run this week and this month.
Those ifs start to add up and make for an uphill climb eventually.
---
In their second season back in the Big East, Dan Hurley has the Huskies in position to make noise in March.
Since Feb. 12, UConn has won six of its final seven games. Connecticut hasn't lost home game since Feb. 1 (and lost just twice at home all season).
The Huskies' offense is built around off-the-dribble creation from R.J. Cole and Tyrese Martin, post touches by big man Adama Sanogo and spacing from a group of shooters and secondary creators.
If there's a reason to pause the optimism in Storrs, look to the schedule. The Big East slate lightened for UConn as March drew near. The Huskies were treated to a three-game home stand down the stretch in February.
In fact, Connecticut has only one win on the road against one of the other six Big East teams that are expected to play in the NCAA Tournament — a December win at Marquette.
This week offers a perfect chance for UConn to earn some wins away from home. I'd consider a bet on UConn if the odds snuck up closer to +400, or if there was some more clarity about potential quarterfinal opponent Kadary Richmond of Seton Hall after he suffered an injury last week.
---
Critical Quarterfinal: Marquette vs. Creighton
---
With the conference back to 11 teams, just one of the four quarterfinals is pre-determined. In the 4 vs. 5 matchup, Marquette and Creighton will square off at a very interesting time for both teams.
Marquette has been a roller coaster this year. The Golden Eagles started 7-1, then lost five of six, then won seven straight and then hit the skids down the stretch, going just 4-5 after Jan. 30.
Just when you think you understand this Marquette team, they shake the Etch-a-sketch and make you re-think everything.
The Golden Eagles will face a Creighton team that may need a win to secure an NCAA Tournament bid. The Selection Committee could have a particular eye on this game, since bubble-bound Creighton will be playing for just the fourth time without injured freshman point guard Ryan Nembhard.
It was a backbreaking injury for a Bluejays team that had just ripped off six straight wins to get back into the postseason picture.
If there was a hope for a silver lining in Creighton losing Nembhard, perhaps the Bluejays thought losing their turnover-prone point guard could lead to stability on offense.
Instead he's been replaced by fellow freshmen who have been just as mistake-prone without Nembhard's creation ability.
Creighton needs the win, but I have my eye on this as a get-right spot for Marquette.
---
The Play-In Participants
With UConn back in the league, there are now three opening-round games on Wednesday.
Seton Hall is the unfortunate sixth seed in the game of musical chairs, and is now faced with an opening-round matchup.
As mentioned above, the Pirates fortunes this week will depend on the availability of Richmond. He's been the key to Seton Hall picking up the slack after Bryce Aiken was lost to injury late in the year.
Xavier, currently in outright free fall, will face a plucky Butler team to kick off the tournament. On Jan. 19, Xavier was 14-3 and looked like a team with a chance to do some damage in the Big East. Since that day, Xavier has won just four of its last 13, including a five-game skid late in the season.
Butler's season has been less than stellar, yet it has been competitive down the stretch, including a two-point loss at Xavier. The Bulldogs have a real chance to put Xavier fans out of their misery with a season-ending upset on Wednesday.
Lastly, St. John's will meet DePaul in the only game that is unlikely to feature an NCAA Tournament team. The winner will meet Villanova, and will almost certainly be double-digit underdogs.
---
The Pick
If I had to pick a winner of the tournament, it's Villanova's to lose. The Wildcats have been the most consistent team in the Big East and have the fewest flaws of any team playing at MSG. The depth is a concern, but if any coach can manage it, I trust Wright.
The odds on Villanova, however, aren't enough to entice me into a futures bet to win the Big East Tournament.
If there's value on the board, it comes in the form of Marquette +700. Though the Golden Eagles have been spotty lately, the bracket has shaken out to give them a banged up Creighton team and potentially, the regression ready Providence Friars on the path to the final.
Don't forget: Marquette also swept Villanova this season.
I like Marquette as a bit of a flyer, with an eye on Villanova's moneylines throughout the week.
Pick: Marquette (+700) | Eyeing Villanova MLs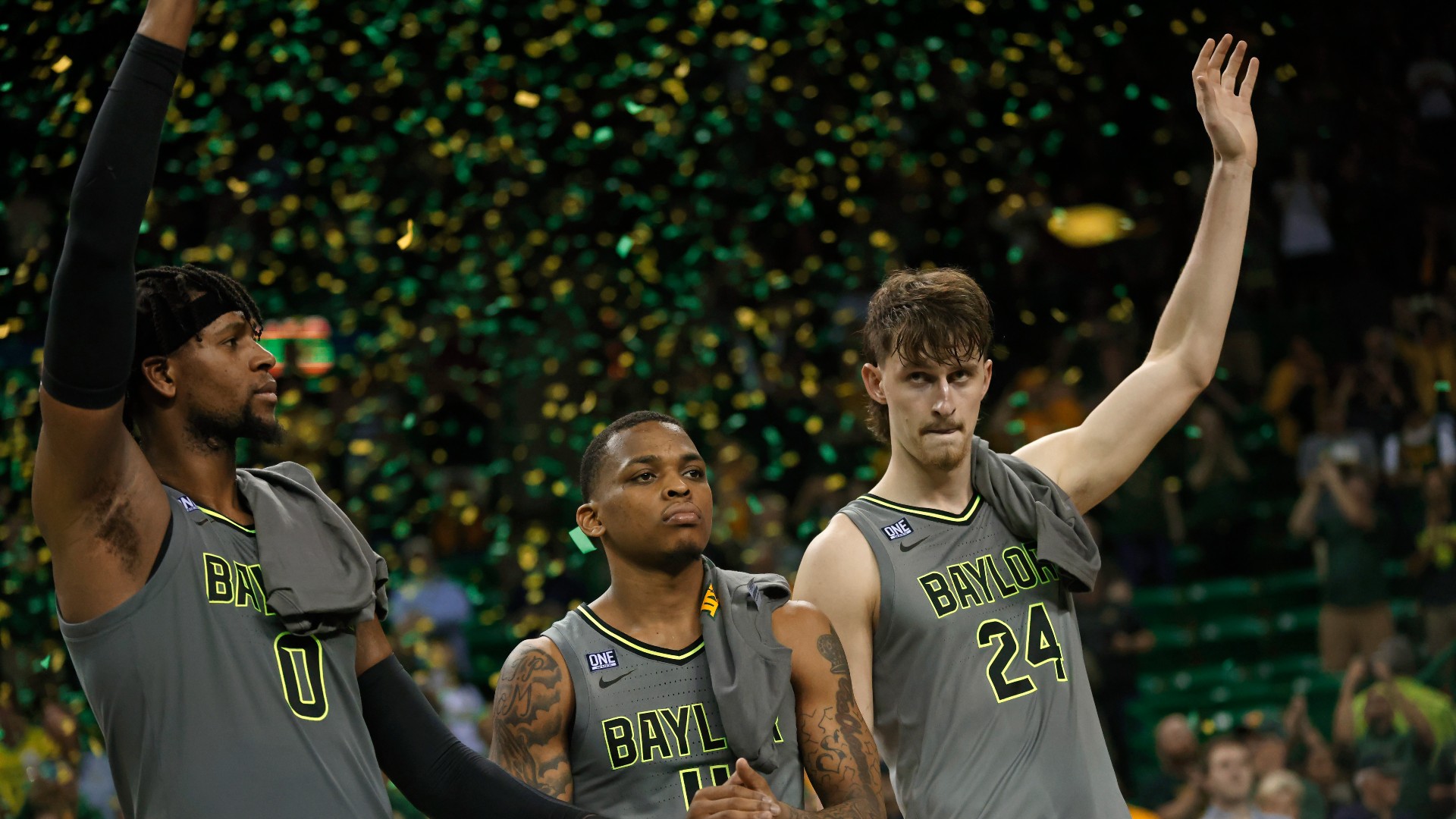 Big 12 Tournament Betting Preview & Bracket
How would you rate this article?
This site contains commercial content. We may be compensated for the links provided on this page. The content on this page is for informational purposes only. Action Network makes no representation or warranty as to the accuracy of the information given or the outcome of any game or event.