College Basketball Best Bets: 9 Top Selections for Wednesday Evening's Conference Tournament Games
Credit:
Photo by Jamie Squire/Getty Images. Pictured: DaJuan Gordon (Missouri)
Championship Week is in full swing, as we have games from Noon to 11:30 p.m. ET on Wednesday, March 9.
Between mid-major teams fighting for auto-bid spots, to bubble squads battling for positioning, to programs locked into the dance dueling for better seeding, conference tournament week truly might be the best stretch of the season.
With that in mind, our staff gets you set for the Wednesday evening conference tournament matchups by offering up nine (!) best bets from nine different leagues.
Formulate your betting card now!
---
Wednesday Evening's Conference Tournament Best Bets
The team logos in the table below represent each of the matchups that our college basketball staff is targeting from today's slate of games. Click the team logos for one the matchups below to navigate to a specific bet discussed in this article.
---
Oregon State vs. Oregon (Pac-12 First Round)
In my preview for the Pac-12 Tournament, I wrote about how Oregon could be a sleeper at +1500 depending on Will Richardson's status. Tuesday, it was announced the star senior would miss the entire conference tournament with a non-COVID illness.
The loss of Richardson should not be understated. He takes 23.4% of shots while on the floor, is one of the best defenders on the team and is the only player who shoots above 36% from 3.
He's the playmaker of this offense and will leave the Ducks scrambling against the Beavers in what should be a heated rivalry game at T-Mobile Arena.
From an outsider's perspective, Oregon State is a mess. The defending conference tournament champs are 3-27 and haven't won since Dec. 30 — the Beavers' lone Pac-12 win.
But ShotQuality has the Beavers with a 10-20 record, and where they are best offensively — in the mid-range — is where the Ducks struggle most defensively. Oregon is 223rd in defending the mid-range, an area Oregon State attacks at the 16th-highest rate in the country.
Not having its primary ball-handler, the Ducks will rely on transfers Jacob Young and De'Vion Harmon to will them in a desperate attempt at the NCAA Tournament. Both are incredibly streaky players who often rely on their ability to finish around the rim.
To me, this is the perfect spot to back Oregon State in the opening round of the Pac-12 Tournament. It's been playing better as of late — a double-overtime loss to USC and two close games with Washington State — and now, draws an Oregon team trending in the wrong direction without its star.
Who knows if the Ducks even put together a full-fledged effort? But you know the Beavers will show up for this rivalry game, and should keep this game close down the stretch.
Pick: Oregon State +9.5 (Play to +9)
---
---
Ole Miss vs. Missouri (SEC First Round)
I like Missouri in this spot as a short underdog in what is the opening matchup of the SEC Tournament.
Ole Miss limps into Tampa losers of four in a row and eight of its last nine. The Rebels are simply not playing good basketball right now, and it's hard to see that changing this week.
The Rebels are outside the top 100 in both KenPom's adjusted offensive and defensive efficiency ratings.
While Missouri isn't exactly the hottest team in the league either, the Tigers have gotten much more competitive as the year has gone on.
These two teams met twice in the regular season, and Mizzou actually won both, including a 25-point thrashing in Oxford. It's a good matchup for the Tigers on both ends of the floor.
Lastly, I expect Mizzou to be a little bit more motivated for this one than the Rebels. Younger teams tend to embrace the early rounds of conference tournaments, and it feels like Ole Miss has sort of mailed it in for the year.
Give me the Tigers and the points as they go for their third victory over the Rebels on the year.
Pick: Missouri +3.5 (Play to +3)
---
---
Delaware State vs. Norfolk State (MEAC Quarterfinal)
No. 1 Norfolk State (21-6, 12-2) begins its MEAC Tournament title defense after closing out the 2022 season as the MEAC regular-season champions.
This quarterfinal competition couldn't present a more benign threat for the Spartans than No. 8 Delaware State (2-25, 0-14).
Norfolk State was victorious in both meetings this season, winning at home in blowout fashion, 80-51, and having to erase a deficit in Dover to get the win, 69-66.
The Hornets are one of the worst teams in the nation, ranking 356th out of 358 teams. Delaware State is still looking for its first win in MEAC competition this season, and will have to refocus its sights on next season.
Behind Joe Bryant Jr., the MEAC Player of the Year, Norfolk State has the top-ranked offense in the league. Bryant leads the MEAC in scoring (16.8 points) and ranks fourth in minutes (31.9) and assists (3.3).
Norfolk State has the top-ranked offense and defense in the MEAC in terms of AdjO and AdjD, whereas Delaware State sits last in the respective measures.
Norfolk State has an AdjO of 103.2 points per 100 possessions to just 86.6 for Delaware State. Defensively, the Spartans have an AdjD of 102.7 points per 100 possessions to the Hornets' 111.5.
In what is effectively a home game for the Spartans, I expect a repeat of the first contest between the two programs — when Norfolk State picked up a resounding win.
I am projecting Norfolk State as a 20.17-point favorite, which is nearly a five-point edge to available lines.
Lay the chalk in favor of the defending MEAC Tournament champions.
Pick: Norfolk State -15.5 (Play -16.5)
---
---
Nebraska vs. Northwestern (Big Ten First Round)
The Nebraska stock will never get higher than it is right now.
Three massive wins against three high-quality opponents to end the season. All on the road, as well.
The Cornhuskers have the hot hand. Why not bet them against the lackluster, no-fun Northwestern Wildcats? Chris Collins always fades in March, anyway.
Nebraska +4.5 is taking over 70% of the tickets and handle. The world loves the Cornhuskers right now. Yet we've seen some reverse-line movement at books, as Vegas is begging you to bet the Huskers.
What a great spot to fade a trendy dog.
All three of Nebraska's big wins were ShotQuality losses. Wisconsin and Ohio State combined to shoot 12-for-47 from 3 (25%) against Nebraska. The Huskers needed some significant luck to get those upsets.
Because of all this, Nebraska is severely overpriced. KenPom makes this spread Northwestern -6, and the Wildcats won both games against the Cornhuskers this season by double-digits (12 on Feb. 22, 14 on Feb. 5).
You might fall in love with Bryce McGowens and Alonzo Verge Jr. But McGowens is coming off an injury and hasn't been super-efficient this season. Verge is one of the best playmakers in the conference, as he paced the Big Ten in assists. He also averaged 3.5 turnovers per game, while the Northwestern defense was second in defensive turnover rate.
Don't fall in love with Nebraska at such a short price.
Pick: Northwestern -4.5
---
---
Marshall vs. Louisiana Tech (C-USA Second Round)
By Keg.
As mentioned in my C-USA Tournament preview, Louisiana Tech has one of the best players in the entire conference in Kenneth Lofton Jr.
Lofton averages a double-double while ranking inside the top five in the league in scoring, rebounding and field goal percentage.
Marshall, meanwhile, is allowing opposing teams to score an average of 77 points per game, while also moving at one of the fastest paces in college basketball. The Thundering Herd rank fifth in adjusted tempo, per KenPom.
In the only meeting between these teams earlier this season, the Bulldogs took down the Thundering Herd, 79-56. I think we see a similar result in the conference tournament.
Louisiana Tech has some work to do if it wants to get another shot at some of the top teams in the league. I'll be backing the Bulldogs as high as a 10-point favorite.
Pick: Louisiana Tech -9 (Play to -10)
---
---
Rider vs. Iona (MAAC Quarterfinal)
Iona begins its journey for a sixth-straight MAAC Tournament victory on Wednesday against Rider.
The Gaels dominated the conference during the regular season, with a 17-3 record, including two victories over Rider by 26 and six points. Rick Pitino has built a super-team in the MAAC after bringing in talent from SMU, Louisville and Tulsa.
Iona's offense plays with a fast tempo that has a group of unselfish stars. The unit has assisted on 60% of its made field goals, which is a top-20 rate in the country.
Tyson Jolly is the offensive leader, as he averages 15 points while hitting 38% from deep.
Nelly Junior Joseph is a dominant rim protector who averages 13 points and 8.2 rebounds a night while swatting nearly two shots per game.
The Rider offense is reliant on scoring inside the perimeter. The Broncs have gathered 58% of their points this season from 2-point attempts, but they shoot just 44% on such shot attempts (340th nationally).
The Iona defense ranks 26th in the nation, holding opponents to 46% from the field.
The Gaels are poised to continue their dominant reign in the conference and find a victory in blowout fashion.
Pick: Iona -9.5 (Play to -10.5)
---
---
Binghamton vs. Vermont (America East Semifinal)
Vermont is just so much better than any team in the America East. So, it's hard to really compare the Catamounts to their competition.
Instead, we have to analyze the market.
And the market is tight with Vermont. We're laying about 21 with the Catamounts, while the total sits at 135. Binghamton's team total sits at a ridiculously low 56.5.
But it's hard to see things going differently in Patrick Gymnasium tonight.
Here's the last five results between these two:
2/15/20 @UVM: Vermont 76, Binghamton 48. UVM -22, u139.5.
1/9/21 @BING: Vermont 76, Binghamton 60. UVM -12.5, o134.5.
1/10/21 @BING: Vermont 84, Binghamton 44. UVM -13.5, u135.5.
2/9/22 @UVM: Vermont 82, Binghamton 51. UVM -18.5, u138.5.
2/23/22 @BING: Vermont 66, Binghamton 49. UVM -15.5, u139.5.
In the most recent matchup — where Vermont only won by a lousy 17 — the Cats shot just 5-for-24 from 3 and missed seven free throws. I don't think that will happen again.
Binghamton can defend a little, and it did actually led the league in 3-point defense. But it cannot score, finishing eighth in 2-point percentage (48%) and ninth in offensive turnover rate (18.2%). It's going to be hard for the Bearcats to break 50 again.
While it's a lot to lay with Vermont, we are getting some big money with the Catamounts. The Cats are pulling just 49% of the tickets, but 79% of the handle.
In the end, I have three bets on this game. They all aren't great value, but I don't see things going any different in this semifinal matchup.
Pick: Vermont -20.5 | Under 134.5 | Binghamton Under 56.5
---
---
Navy vs. Colgate (Patriot League Final)
When I wrote up the preview for this game, I projected the line a bit higher. This line opened at 6.5 before drifting up to 7.5. It's now back down to where it opened.
Nearly every data point from the Patriot League season points to a Colgate win, with the Raiders healthily coming in as the best team in the conference.
This line is likely being affected by Navy giving Colgate a close call on the road in the regular-season finale. We can't ignore that game, yet it feels more like an outlier than something Navy will be able to repeat.
Colgate big man Keegan Records pounded Navy for 25 points in the first meeting, which Colgate won by 19 in Annapolis. Records played less minutes and a smaller role in the second meeting, coming off the bench because it was Senior Day, and spending plenty of time back on the sideline due to foul trouble.
Unless Navy can catch that particular break again, Records gives Colgate one too many ways for the Raiders to attack the Midshipmen defense.
Navy had their chance to top Colgate in late February and missed. The Raiders won't give them as good of an opportunity this time.
Pick: Colgate -6.5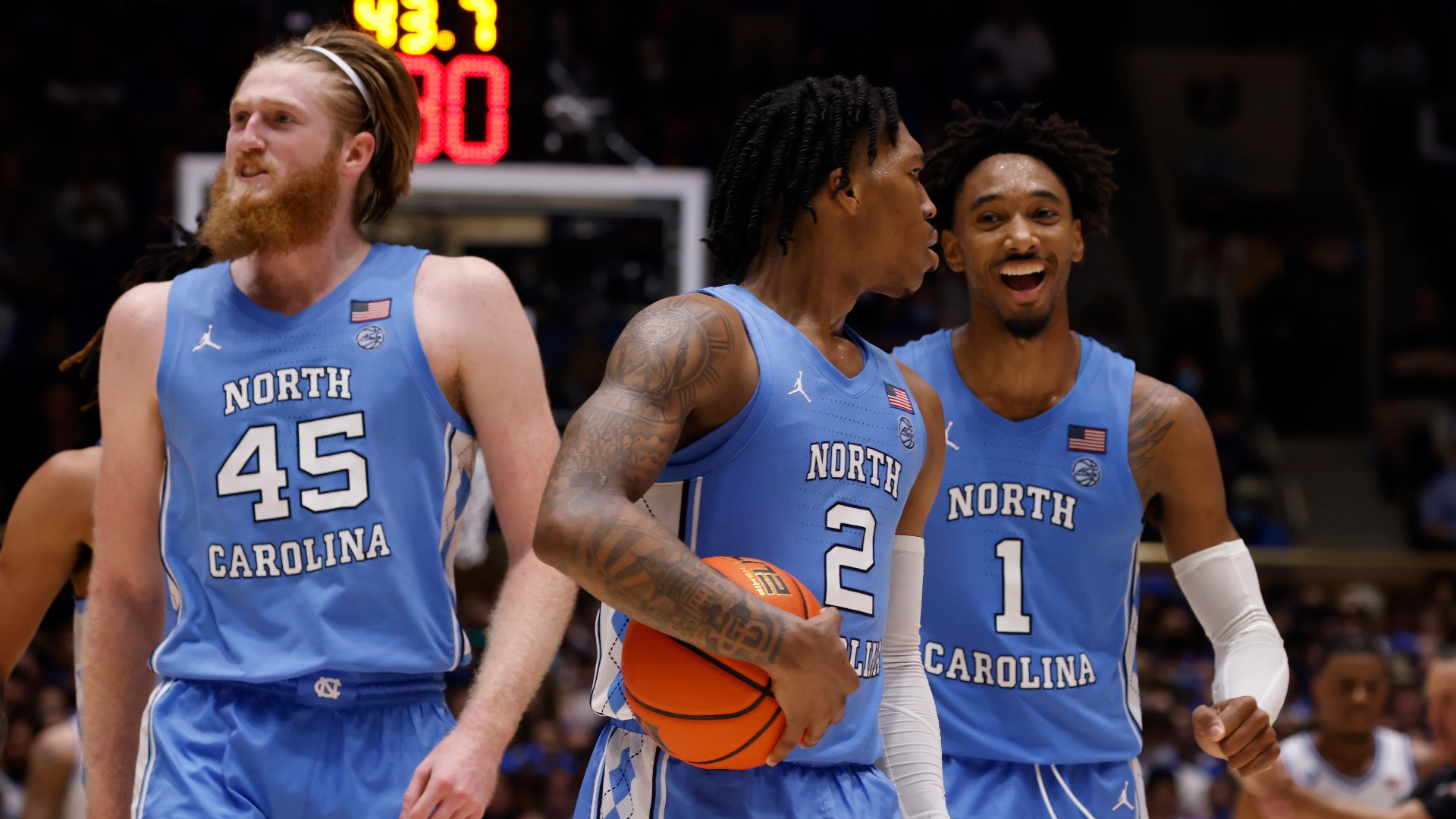 ACC Tournament Betting Preview & Bracket
---
---
McNeese State vs. Northwestern State (Southland First Round)
By Jim Root
The bottom four of the Southland is a dark place. All four teams reside outside of KenPom's top-315 teams, so trusting any of them is a dicey proposition.
For instance, McNeese has lost nine of its last 11 games after a 2-1 start to league play.
But you know which team those two wins were against? Northwestern State, both times.
These Cowboys are sneakily talented for a Southland team, featuring transfers from Duquesne, VCU, VMI, Southern Illinois and Florida Gulf Coast in the primary rotation. That helped them outclass Northwestern State twice, particularly in the paint and on the glass.
The second victory even came shorthanded. The Cowboys were missing three of their top six players in that one and still won on the road. They exhibited a clear matchup edge on the offensive glass and took 63 free throws combined in the two meetings.
Those edges should carry over into this contest, as well, allowing McNeese to complete the triple sweep over Northwestern State.
One concern: McNeese is coming off of a 149-144 loss in four overtimes on Saturday. It's at least feasible that it could have broken the Cowboys' spirit, leading to a poor effort in this one.
The fact that this is a do-or-die tournament should help guard against that, though.
Pick: McNeese -1 (Play to -2.5)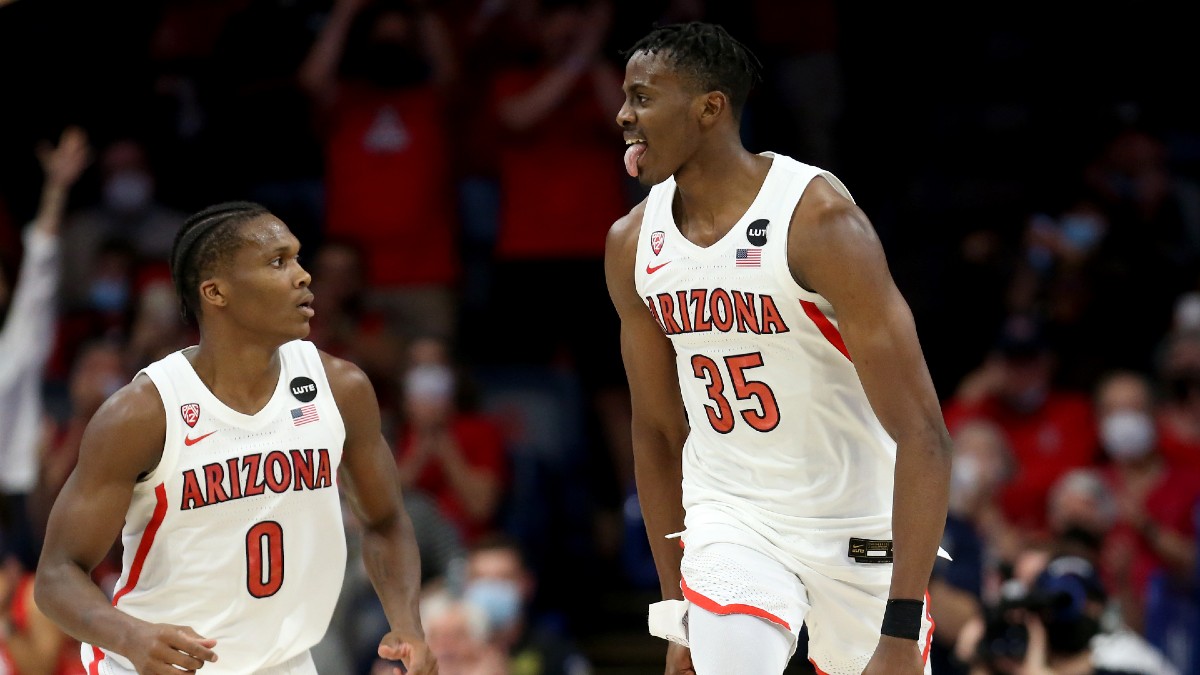 Pac-12 Tournament Betting Preview & Bracket
---
---
How would you rate this article?
This site contains commercial content. We may be compensated for the links provided on this page. The content on this page is for informational purposes only. Action Network makes no representation or warranty as to the accuracy of the information given or the outcome of any game or event.