WCC Odds, Second State of Conference Betting Report: Will Saint Mary's Top Gonzaga?
Credit:
Photo by Zac BonDurant/Icon Sportswire via Getty Images. Pictured: Randy Bennett (Saint Mary's)
The WCC started league play over the last couple of weeks, and everything has gone about as expected.
Saint Mary's, Gonzaga and BYU remain undefeated in the first go-around, while Santa Clara, Loyola Marymount, San Diego and Pacific are 1-1.
Santa Clara might have impressed most onlookers because of how tightly it played Saint Mary's — the Broncos only lost that game by three points. Yes, it took place on Santa Clara's home floor, but this could set up how the conference looks going into late-season play.
Otherwise, there's still much to be seen in upcoming games. Loyola Marymount hosts BYU on Thursday (WCC night for the new bettors), Pepperdine hosts Santa Clara and San Francisco hosts Gonzaga.
Those are the big games over the next week, so fans will get a better gauge on how the conference will align come conference tournament time.
---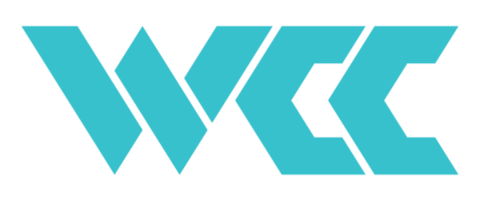 Saint Mary's > Gonzaga?
Honestly, if the Gaels dropped the game on the road to Santa Clara, this question may not have come up, but the Gaels look nearly as good as their older brother, Gonzaga Bulldogs.
This is due to an absolutely tenacious defense, paired with some of the best rebounding and a balanced an offense.
The Gaels distribute the ball well. Aidan Mahaney, Mitchell Saxen, Alex Ducas and Logan Johnson are all averaging at least 11 points per game. This scoring is both inside and out.
Mahaney, Ducas and Kyle Bowen are phenomenal 3-point shooters at over 40% each. Saxen shoots around 57% on 2s, and Johnson can get to the strike with ease and is the best distributor in the lineup.
Meanwhile, the Zags definitely boast the better offensive numbers, given their quicker pace and dominant inside play from Drew Timme.
Julian Strawther and Rasir Bolton follow Timme by averaging double-digits in points, while Anton Watson, Malachi Smith and Nolan Hickman all average at least eight a game apiece.
The Bulldogs rank third in Adjusted Offensive Efficiency (per KenPom), but they're 63rd in Adjusted Defensive Efficiency.
For comparison, Saint Mary's ranks 49th and ninth, respectively. The Gaels also rank 56th in offensive rebounding and third defensively, while the Zags rank 133rd and 27th, respectively.
Lastly, Gonzaga predominantly gets the ball inside to Timme and works from there. 56.8% of its points come from inside the arc, while the Gaels thrive on defending 2s. They're holding opponents to 43.3% on shots inside the perimeter.
Saxon is a great defender with a 4.5% block rate, so he's a good pairing against Timme and the Gonzaga post game when the two play.
Photo by CBB Analytics
These two do not meet until February 4, but this season might be the Gaels' best shot to overcome the Zags in the league. They could, at least, match up well and hold the tiebreaker for the final stretch of the regular season.
---
The Broncos played Saint Mary's as tightly as possible and came up just short. In that game, Brandin Podziemski, Carlos Stewart and Keshawn Justice all had double-digit points.
The Broncos also somehow won the rebounding battle vs. the Gaels, 38-35.
Now, this is where it gets interesting. Not only do the Broncos play at Pepperdine, but next Saturday, they'll host the Gonzaga Bulldogs. Santa Clara ranks 77th in offensive rebounding and 36th in defensive rebounding.
Gonzaga also struggles to defend the perimeter, which will leave Podziemski and Stewart open, who are both sharp shooters at 39%+ from deep.
Finally, Gonzaga ranks 130th in free-throw attempt percentage on defense. Outside of 3s, the Broncos manufacture 19.2% of their points from the free-throw line.
If Santa Clara can shoot well from deep, crash the glass — at least equally with the Zags — and draw some fouls, it has a shot at winning this game outright. If not, covering a possible look-ahead line of +7 (KenPom) should be the target.
Photo by CBB Analytics
---
The Dons made an NCAA tournament appearance last season, but losing Yauhen Massalski, Gabe Stefanini, Patrick Tape, Jamaree Bouyea and most importantly, Todd Golden, looks to be too much to overcome.
San Francisco goes into the first week of January with an 0-2 record in WCC play, featuring double-digit losses to Santa Clara and San Diego.
The Dons have a tendency to shoot a little bit too much from the outside. For a team that's not eclipsing 34% from the perimeter as a unit, it should not be attempting the fourth-highest 3-point percentage in college basketball.
Josh Kunen, Isaiah Hawthorne and Tyrell Roberts have been efficient at over 37% each, but Khalil Shabazz and Zane Meeks are under 35%. If they continue this strategy against teams who can out-gun them from 3-point range (i.e. Santa Clara), it won't bode well for the Dons.
This team is also abysmal at taking care of the ball. It ranks 285th in college hoops with a 20.5% turnover clip, and it doesn't even turn opponents over on defense too often (18.1%).
The Dons foul too often on defense (287th in free-throw attempt percentage), while only manufacturing 18% of their offense from the strike.
It does not help that their next two games come against Gonzaga and Loyola Marymount, who are both in the top-half of the WCC.
San Francisco needs at least one win in order to change the trajectory and the narrative that it can't compete at the top of the WCC. Otherwise, the Dons will dwell at the bottom of the conference with Pacific.
---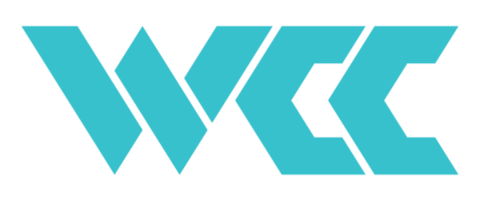 WCC Wrap Up
There aren't many great matchups in the next couple of weeks, but you should keep an eye on Saint Mary's, Santa Clara and San Francisco. Each of these teams will likely display how the end of their seasons could shake out in conference play.
Can Saint Mary's finally beat out Gonzaga for the WCC title? Is Santa Clara going to take the place of San Francisco as the potential final at-large bid in March?
More should be defined soon.
How would you rate this article?
This site contains commercial content. We may be compensated for the links provided on this page. The content on this page is for informational purposes only. Action Network makes no representation or warranty as to the accuracy of the information given or the outcome of any game or event.