2022 College Football Preseason Group of Five All-Americans & Players of the Year
Credit:
Chris McDill/Icon Sportswire via Getty Images. Pictured: Zakhari Franklin
On Wednesday, Aug. 17, Action Network released its preseason All-American teams. Brett McMurphy, Collin Wilson and Stuckey teamed-up to select a first- and second-team littered with former five stars from name-brand blue bloods.
The 2021 Heisman, Biletnikoff, Nagurski and Groza award winners all found their way onto the list. Even casual fans were likely to know the vast majority of the stars, but the beauty of college football is its depth.
And who better to mine those depths and provide a Group of Five All-American team than our very own Big Bets on Campus "G5 Deep Dive" co-hosts Mike Ianniello and Mike Calabrese.
---
---

Action Network Group of Five All-Americans
Offense
QB
Grayson McCall
Coastal Carolina · Junior
QB
Jake Haener
Fresno State · Senior
RB
Lew Nichols III
Central Michigan · Sophomore
RB

Rasheen Ali
Marshall · Sophomore
WR
Nathaniel Dell
Houston · Junior
WR
Zakhari Franklin
UTSA · Senior
TE
Zack Kuntz
Old Dominion · Junior
OT
Nolan Potter
Northern Illinois · Junior
OG
Quantavious Leslie
Western Kentucky · Sophomore
C

Alama Uluave
San Diego State · Senior
OG

Lorenz Metz
Cincinnati · Senior
OT

Cooper Hodges
Appalachian State · Junior
Defense
DE
Josaiah Stewart
Coastal Carolina · Sophomore
DE
Derek Parish
Houston · Senior
DT

Elijah Chatman
SMU · Senior
DT

Jonah Tavai
San Diego State · Senior
LB

Carlton Martial
Troy · Senior
LB

Deshawn Pace
Cincinnati · Junior
LB

KD Davis
North Texas · Senior
CB

Darrell Luter Jr.
South Alabama · Senior
CB

Steven Jones Jr.
Appalachian State · Senior
S
Evan Williams
Fresno State · Senior
S
Rashad Wisdom
UTSA · Senior
Special Teams
K
Jonah Dalmas
Boise State · Junior
P
RET

Brian Battie
South Florida · Sophomore
AP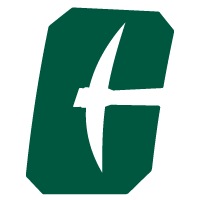 Shadrick Byrd
Charlotte · Sophomore
AP: All-Purpose player
---
Preseason Group of Five Players of the Year
Offensive Player of the Year
Jake Haener, Fresno State
Defensive Player of the Year

Carlton Martial, Troy
Special Teams Player of the Year
Jonah Dalmas, Boise State
---
We selected our Group of Five All-American backfield without really breaking a sweat.
Grayson McCall has twice been named the Sun Belt Conference Player of the Year as the Chantacleers' starter. He's coming off the most efficient season for a passer in FBS history. Fresno State star Jake Haener finished eighth in the country in passing last year and tossed 33 touchdowns to just nine interceptions.
Running back was also a no-brainer, as MAC Player of the Year Lew Nichols III led the entire nation with 1,848 yards last year — over 200 more yards than the next closest back. Marshall's Rasheen Ali led the country with 23 touchdowns, scoring multiple times in eight games.
At wide receiver, we had a spirited debate but settled on Nathaniel "Tank" Dell and Zakhari Franklin. Each led their respective team to their conference title game, hauling in 12 touchdowns and over 1,000 yards receiving.
Tight end Zack Kuntz is a former Penn State transfer and an enormous target (6-foot-8) who totaled 692 yards with five touchdowns for Old Dominion.
Our selection for the "all-purpose" slot really lives up to his Swiss Army Knife reputation. Shadrick Byrd became a C-USA All-Freshman selection as both a running back and kick returner last fall. Byrd's 121.25 all-purpose yards per game was the second-highest output for any player in the country who wasn't a starting wide receiver or a true feature back.
Although not intentional, we have the American, Conference-USA, MAC, Mountain West and Sun Belt all represented on our offensive line. Last season, they combined for 3,904 total snaps, allowing just 40 quarterback pressures and four sacks. Cooper Hodges, in particular, has made an all-conference team in three straight seasons.
Our specialist group starts with Jonah Dalmas, an insanely reliable placekicker  who went 15-for-15 from 30-49 yards in 2021., Then, we have an Aussie diamond in the rough at punter in Lucas Dean, who put 44.6% of his punts inside the 20 last year.
Finally, Brian Battie serves as the return man who will vie for first-team All-American honors on a national level in 2022. Battie took three kickoffs to the house last fall while averaging a game-altering 32.5 yards per return.
Defensively, the G5 All-American team was very difficult to agree upon.
There are a slew of disruptive candidates in the front seven to pick from, which is why we each came to the table with unique selections. In the end, Coastal's Josaiah Stewart was a can't-miss selection in our eyes coming off of a Freshman All-American season (15.5 TFLs, 3 FFs).
Pairing Stewart with a member of Houston's "Sack Avenue" was too good to pass up. We went with Derek Parish, a throwback edge who is stout against the run and pass (12.5 TFLs).
On the interior SDSU's Jonah Tavai anchors one of the best G5 defenses — just don't expect him to be in the same place pre-snap all that often. While his stats may not pop off the page, he's all over the field, coming off the edge, collapsing pockets with A-gap pressure and showing off his relentless motor.
Speaking of arriving in backfields in a bad mood — SMU's Elijah Chatman went from a two-star recruit to a dominant player who appears on the Nagurski and Outland Trophy watchlists. Chatman generated 7.5 tackles for loss in just 10 games playing through double teams on a regular basis.
All three linebackers have NFL futures.
Carlton Martial is poised to break the NCAA tackle record, KD Davis was a blur in Denton last season (121 tackles, 13 TFLs, 2 FRs), and Deshawn Pace perfectly embodies the hybrid nickelback/linebacker who is helping defensive coordinators slow modern offenses. Another standout season could push Pace into the second round of the NFL Draft.
South Alabama's Darrell Luter Jr. may be the best defensive player in the Sun Belt, which is a testament to the lockdown cornerback he's transformed himself into.
His 10 pass breakups and four interceptions last year don't tell the full story. He allowed just a 26% catch rate on balls thrown into his coverage territory, according to PFF. Welcome to Luter Island.
Steven Jones Jr. is the next in line of App State greats at cornerback. The feisty corner is on watchlists for the Chuck Bednarik Award, Bronko Nagurski Trophy and Jim Thorpe Awards. Watch for him to make a major impact in the opener against North Carolina.
We close out the team with a pair of tone-setters at safety.
Evan Williams, a third-year captain in the Valley, led Fresno State in tackles and interceptions last season.
UTSA's Rashad Wisdom is more than a great name. He does it all, posting single seasons with 5.5 TFLs, four interceptions and 95 tackles. He impacts the game in so many ways and has the celebrations to match.
How would you rate this article?