2022 Pac-12 Odds, Futures, Conference Preview: Our Top College Football Bets for Utah, USC, Oregon & More
Credit:
Steve Dykes/Getty Images. Pictured: The Oregon Ducks.
The college football world has all but forgotten about the Pac-12 as a College Football Playoff contender.
As a new commissioner looks to spice up the conference, a change in the championship game rules may provide a path for a return to the playoff, as the conference has been absent since 2016.
The conference's TV network has floundered in gathering eyeballs, but that hasn't stopped an onslaught of headlines throughout the offseason.
USC made the biggest splash, offering Lincoln Riley the farm in a move that turned into an exodus for many players and personnel from Norman. The Trojans have collected the best offensive names in the transfer portal, making Pac-12 After Dark appointment viewing.
Mario Cristobal assembled a number of skilled trench players that positioned Oregon to beat Ohio State last season, but the head coach has returned to Miami. The Ducks elected to take a defensive coordinator fresh off a National Championship — Georgia's Dan Lanning — as the new head coach.
Meanwhile, the North and South Divisions are no more, as the conference elected to take the two teams with the highest conference winning percentage to the championship game in Las Vegas. This rule was first questioned in a pandemic-shortened 2020, when Colorado would've met USC for the Pac-12 crown.
Adopting the Big 12 format of sending the two winningest teams places importance on strength of schedule. There may be teams that will benefit from an easier path without traveling to Rice-Eccles or Autzen Stadium.
This preview will look at win totals and conference odds for every Pac-12 team, including investment strategies from futures to Game of the Year picks.
If you like high-scoring games past midnight, the Pac-12 will fill your plate at the college football buffet. In order of lowest projected conference wins, here's our first look into a Power Five conference for 2022.
---

California Golden Bears
Projected Win Total: 4 · Projected Conference Wins: 2.3
A number of reasons have kept head coach Justin Wilcox from keeping Cal outside of conference contention since coming to the program in 2017. COVID-19 has played a hand for the better part of two seasons, leading to an overall record of 26-28.
Despite the losing record, the Golden Bears have been a play-on team, compiling a 29-23-2 mark against the spread during the Wilcox era.
The formula remains the same — run a stingy red-zone nickel defense and search for offensive consistency.
TARP (Transferring Assets & Returning Production) has depleted the 2022 incoming roster, as the Bears own a mark of 32% on the offensive side of the ball compared to 48% on the defensive side.
The offense will continue a quarterback battle into fall camp, headlined by Purdue transfer Jack Plummer. The upperclassman compiled 22 big-time throws to 17 turnover-worthy plays in three seasons under center for the Boilermakers. The offense runs primarily 11 personnel under coordinator Bill Musgrove, a similar grouping used by Jeff Brohm in West Lafayette.
Wilcox is high on Plummer coming out of spring play, but the defense must return to elite Havoc levels to make an impact.
Peter Sirmon took over defensive coordinator duties from Tim DeRuyter during 2020 after consecutive years with a dip in Havoc and Success Rate numbers. Signs of life returned to Berkeley with a top-50 rank in Defensive Havoc and Finishing Drives.
Despite the losses indicated in TARP, a healthy amount of linebackers and defensive backs bring back 57% of pass breakups. With just 29% of pressures returning, Cal will look to the trench for chaos when blitzing on 22% of defensive downs.
With odds of 60-1 offered to win the Pac-12, there may not be a path for the Bears to reach the championship game. Although Cal dodges Utah on the schedule, consecutive road trips to USC and Oregon State show up after hosting Washington and Oregon.
A win total of 5.5 at FanDuel may be the more appetizing future, as the Bears are projected to be a clear favorite in opening games against UC Davis and UNLV.
Assuming coin-flip spots against Arizona, Colorado and Washington State end up as wins for the Bears, a home game against Stanford on Nov. 19 may decide this win total.
This is a must-make bowl season for Wilcox, but under 5.5 is the play with a projection of just four wins. A clear hedge spot exists against the Cardinal in late November.
Play: Cal Under 5.5 (Play to 4.5 · FanDuel)
---

Arizona Wildcats
Projected Win Total: 3.8 · Projected Conference Wins: 2.3
After a Year 0 for head coach Jedd Fisch, the Wildcats take on one of the toughest schedules west of the Mississippi River.
Arizona will play the role of visitor when opening Snapdragon Stadium against San Diego State. Nonconference play continues against Mississippi State and FCS pillar North Dakota State. The conference schedule does Fisch no favors in consecutive games against Oregon, Washington, USC, Utah and UCLA.
The Wildcats do return 74% of an offense that ranked outside the top 100 in Success Rate, Finishing Drives and Havoc Allowed.
The biggest transfer may come at the quarterback position with Jayden de Laura joining from Washington State. The third-year signal-caller posted 28 touchdowns to just 13 interceptions, adding five scores on rushing attempts.
Ball security will be in the spotlight, especially for de Laura, who fumbled five times in 18 scramble attempts last season.
Just 50% of the snaps from the Arizona offensive line return in 2022.
First-time defensive coordinator Johnny Nansen will take over duties from Don Brown, who departed for the head coaching position at UMass. Nansen has spent the previous eight seasons at three different Pac-12 programs, as it remains to be seen if Brown's nickel-base defense will remain the go-to for Arizona defenders.
The Wildcats sit at a whopping 300-1 odds to win the conference, but there's a good case to be made on the win total over. Arizona finished the final three home games in 2021, beating Cal and losing to Utah and Washington by a combined 14 points.
Arizona finished dead last in FBS in turnover margin per game. Five games — including Cal, Colorado and Washington State — present an opportunity to go over 2.5 wins on the season. A victory logged over San Diego State or North Dakota State in nonconfernece play will get a Wildcats over ticket to the window.
Pick: Arizona Over 2.5 (Play to 3)
---
Stanford Cardinal
Projected Win Total: 3.4 · Projected Conference Wins: 2.3
The biggest gap between oddsmakers and sharp preseason projections in 2021 came on the Cardinal. An opening win total of 5 was hammered on the under, as Stanford finished last season with just three victories.
The faithful backing David Shaw pointed to quarterback Tanner McKee being a game-changer for the offense — a prediction that ended with 15 touchdowns to seven interceptions for the freshman.
Sharps pointed to poor trench play, as McKee took 25 sacks in just 10 games.
McKee returns with 91% of an offense that was outside the top 100 in most categories.
Just like 2021, trench play is under the microscope. Stanford returns 100% of offensive line snaps from last season, as spring practice featured a shuffling of spots in hopes of finding max protection for McKee.
The offense has plenty of skill-position talent, including E.J. Smith, the son of Pro Football Hall-of-Famer Emmitt Smith.
The biggest question mark heading into the season is a switch in defensive philosophy under coordinator Lance Anderson. A switch from a 3-4 to a 4-3 will ask outside linebackers to line up on the edge and utilize speed to create Havoc in the backfield.
After last season's bottom-10 ranks in Success Rate and Finishing Drives, combined with just 11% returning on defense, there's no better time to scrap a scheme.
Stanford continues to play one of the toughest schedules in the nation after playing an all-FBS schedule in 2021.
This season, FCS Colgate opens at The Farm as a team that finished top-25 in passing defense under first-year head coach Stan Dakosty. Notre Dame and BYU round out the nonconference play weaved in between a conference schedule that includes five road games.
Stanford has 80-1 odds to win the conference and a FanDuel win total of 4.5 juiced to the under.
With protection in the pocket for McKee, Stanford will put up points against any defense in the Pac-12. One of those teams is USC, as Shaw's team secured a 42-28 victory in a game that was over by the end of the third quarter.
With USC having the most potent offense in the nation but a severe lack of Defensive Havoc, this Week 2 game at Stanford Stadium has shootout written all over it.
Action Network projects this game USC -8, making any point spread over a single score worth a buy on the Cardinal.
Pick: Stanford +11 vs. USC (Play to +8)
---
Colorado Buffaloes
Projected Win Total: 3.4 · Projected Conference Wins: 2.7
A head-scratching hire two years ago, Karl Dorrell has outperformed oddsmakers' win totals each of the past two seasons.
The Buffaloes dominated Arizona and survived nail-biters against Washington and Oregon State, but the rest of conference play saw complete blowouts by their opponents.
The Colorado defense generated one of the worst Havoc marks in the nation, while the offense ranked near dead last in points per attempt on drives extending past the 40-yard line.
However, there's optimism in Boulder with a roster that continues to be fluid through the spring.
The transfer portal has been vital in looking for answers in the secondary and offensive skill positions after a number of top players left for other programs.
Quarterback Brendon Lewis took 31 sacks en route to a 10:3 touchdown-to-interception ratio in 2021.
There was a minor dip in adjusted completion percentage when Lewis experienced a crowded pocket, but the freshman quarterback avoided critical mistakes. That has been the signature of a Dorrell-coached team thus far, as the Buffs have lost just eight fumbles and thrown 10 interceptions since 2020.
The 150-1 odds reflect a roster that is still in transition and looking for stability from game to game. This Colorado team lost to Texas A&M by a field goal before getting outscored, 112-27, in the following three games against Minnesota, Arizona State and USC during the 2021 season.
Action Network projects a number in line with FanDuel's posted number of 3.5.
While there are no plays on conference or win total props, keep tabs on the Week 1 game against TCU. The Frogs return a minimum of 78% on both sides of the ball and are projected at 11.5 to win the opening game over the Buffaloes.
Pick: TCU -8 at Colorado in Week 1 (Circa Sports)
---

Oregon State Beavers
Projected Win Total: 5.4 · Projected Conference Wins: 3.4
The Beavers are on the rise in the Jonathan Smith era, starting dead last in the Pac-12 North during the inaugural 2018 season and finishing in the Jimmy Kimmel LA Bowl to end 2021.
Oregon State proved to be electric on offense, finishing fifth in Success Rate thanks to a top-10 placement in Havoc Allowed. A positive second-order win total suggests Smith's team could have finished the season with eight wins.
Just 62% of the offense returns, but running backs Deshaun Fenwick and Trey Lowe are more than capable of dominating. No offensive player had more third-down targets than Lowe.
Chance Nolan returns at quarterback to compete with 2020 starter Tristan Gebbia. The offense that balances 11 and 12 personnel from any down and distance will be just as potent.
Leading tacker Avery Roberts moves on from the defense, but Trent Bray may bring an added spark in his first full season as coordinator.
The Beavers finished top-20 in Defensive Finishing Drives, as a defensive philosophy change by Bray — who served as interim DC last November — kept opponents out of the end zone. Oregon State held Stanford and Arizona State to just 24 combined points before heading to bowl season. Although the Beavers lost the LA Bowl, the defense held a flammable Utah State offense to just 24 points.
Action Network projects Oregon State at 5.4 wins, just shy of FanDuel's 5.5 number that's juiced to the over. Any result worse than a trip to bowl season would be a disappointment in Corvallis.
The Beavers will be clear favorites over Montana State and California, with coin-flip favorite treatment against Boise State, Fresno State, Stanford, Washington State and Colorado.
There's plenty of hedge room on an over number that may be decided before the month of November.
Pick: Oregon State Win Total Over 5.5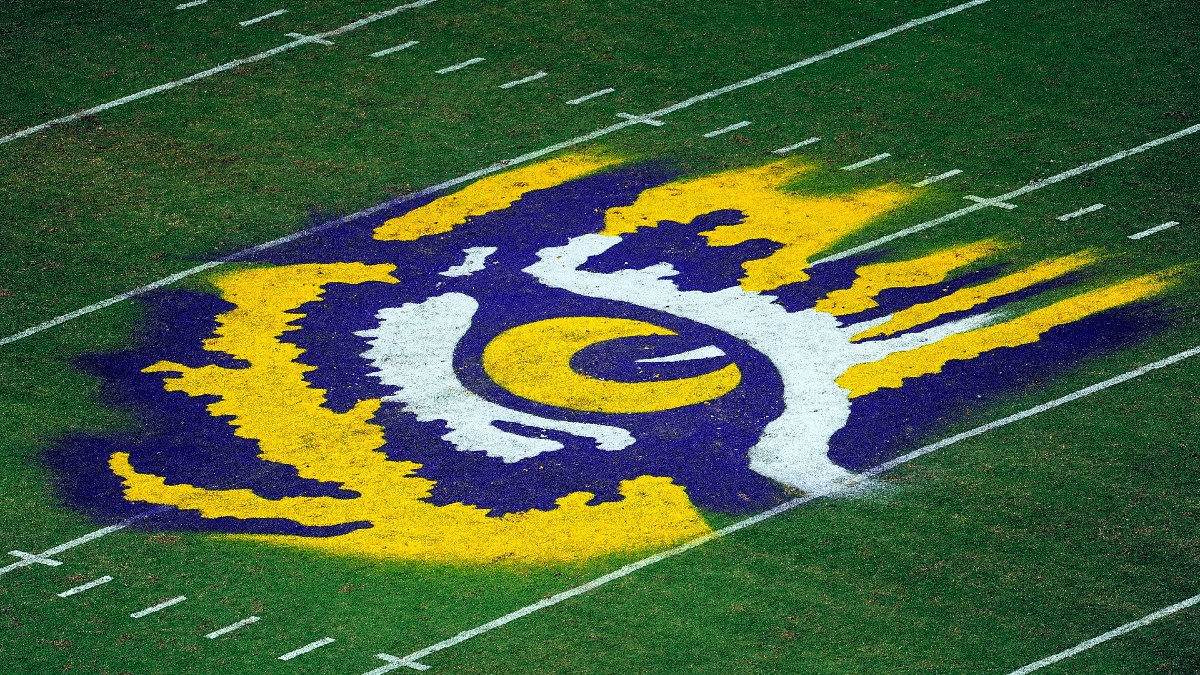 Transfer Assets & Returning Production
---

Washington State Cougars
Projected Win Total: 5.6 · Projected Conference Wins: 3.5
The ago of the "Coug Raid" is here, as interim-turned-head-coach Jake Dickert indicated that an offense that was based on the Air Raid and Run and Shoot will now involve plenty of H-back and tight ends with running back carries.
The run-pass ratio changed in 2021 in the wake of Nick Rolovich's firing and the rise of Dickert from defensive assistance. Washington State dropped from 66% pass ratio to airing it out on just 60% of attempts.
Offensive coordinator Eric Morris will bring more Incarnate Word concepts to the Cougars, along with quarterback Cameron Ward through the portal.
Just 26% of offensive line snaps return to Pullman, but Ward's ability to scramble and create missed tackles will make the Cougars a danger to score at anytime.
Washington State will take heavy losses on the defensive side of the ball, returning just 27% of a nickel-base defense that finished 73rd in Success Rate.
New coordinator Brian Ward is committed to sticking with the 4-2-5 scheme that Dickert implemented last season, putting an emphasis on turnovers. Last season, Ward coached a Nevada defense that finished top-10 in grabbing 25 turnovers with the Wolf Pack.
Can Washington State win the Pac-12 with 35-1 odds? This is a team that was on a third head coach in three years. Dickert led the Cougars to six conference wins, including a 40-13 victory in the Apple Cup.
The Pac-12 scheduling gods did well on Washington State, scheduling just four conference road games that include Arizona and Stanford. After those two projected favorite spots, the Cougars can be penciled in for victories over Idaho, Colorado State and California.
Ultimately, Ward is a game-changing transfer portal quarterback with one of the highest recruiting rankings to enroll at Pullman.
Washington State is a dark horse to contend for the Pac-12 Championship and certainly worth investment on the team total over.
Pick: Washington State Over 5.5 (+140)
---

UCLA Bruins
Projected Win Total: 7.4 · Projected Conference Wins: 4.4
An eight-win season eclipsed the oddsmakers' expectations of a seven-win total set in the summer of 2021. Now, the Bruins return 61% of an offense that posted top-25 ranks in Success Rate, Havoc Allowed and Finishing Drives.
The addition of Ryan Gunderson as quarterbacks coach paid dividends in the development of Dorian Thompson-Robinson. For the first time in DTR's career, he posted more big-time throws than turnover-worthy plays.
The Jerry Azzinaro defensive coordinator era has come to an end. Bill McGovern takes over the reins of a defense that struggled yearly to keep the chains from moving.
Azzinaro implemented a bend-don't-break nickel scheme that would tighten up with opponents crossing into the red zone. There was an improvement with the Bruins moving to the top 50 in Finishing Drives and top 40 in Line Yards, but defending the rush continued to be a thorn in UCLA's side.
Now, McGovern is tasked with inheriting a defense that returns 34%, per TARP, and improving on a rank of 111th in Rushing Success Rate.
A win total of 8.5 asks Chip Kelly to go over his highest win total since arriving in Pasadena before the 2018 season. The Action Network projection comes in well short of the number at 7.4, indicating that an under is the play this preseason.
Three wins will come from a soft nonconference schedule, but six conference games will be lined within a touchdown.
All of the perceived coin flips must be won to go over the posted total. Outside of Utah, Oregon and USC, the Bruins will be hard-pressed to sweep the remaining schedule.
Pick: UCLA Under 8.5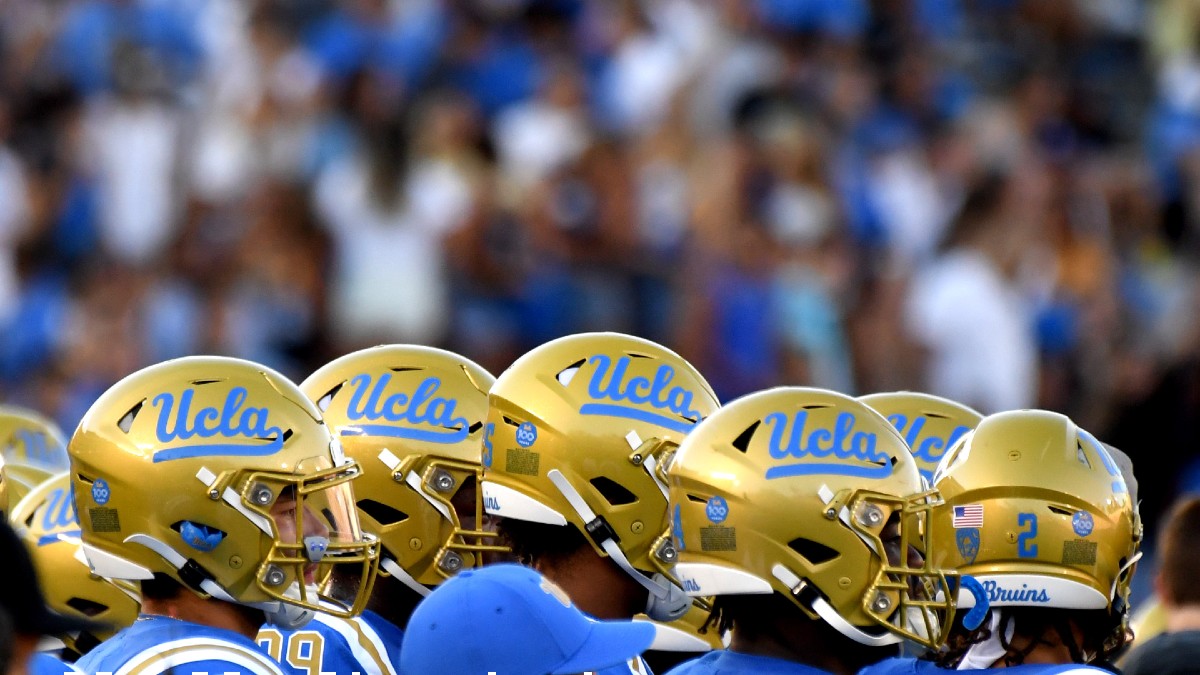 ---
Arizona State Sun Devils 
Projected Win Total: 7.7 · Projected Conference Wins: 5.5
The ultimate perception versus reality train will roll through Tempe this fall.
A bevy of players left via the transfer portal, including quarterback Jayden Daniels. While the narrative is focused on the departure of production from the 2021 season, the portal did bring in transfers from the SEC good enough to earn a 75% clip from TARP on the offensive side of the ball.
Despite losses within the coaching staff with pending sanctions coming from the NCAA, Arizona State posted a Success Rate in the top 25 on both sides of the ball. Emory Jones takes over at quarterback after transferring from Florida as a weapon who's arguably safer than Daniels in the turnover department.
The Sun Devils lose most of the defense to the college clock expiring and not the portal, leaving 27%, per TARP. Head coach Herm Edwards dipped into the portal once again to snag players from the SEC to fill the front seven. The defense will be well-coached once again after finishing 35th in tackling and 30th in coverage in the 2021 season, per PFF.
Much like the current crypto and stock market, this is a severe buy-low spot on a team that has received nothing but negative press. Mathematically, Action Network makes this win total 7.7 — well beyond the posted win total of 5.5 from FanDuel.
Even if the NCAA comes down on Arizona State and removes the chance at post-season play, Edwards would be keen to make a six-win season a major achievement to the roster.
There should not be an investment made on conference odds with pending NCAA rulings, but a win total that qualifies for a bowl game is certainly the play.
Pick: Arizona State Over 5.5
---
USC Trojans
Projected Win Total: 7.8 · Projected Conference Wins: 5.6
There may not have been a more dramatic offseason than that of the Trojans.
Lincoln Riley left Norman, Oklahoma, for the West Coast to revive a USC program that has floundered on the scoreboard and recruiting.
The transfer portal read more like a script for "Days of Our Lives," as the who's who of college football free agency now runs through Southern California.
Former Oklahoma quarterback Caleb Williams was the prized victory for Riley, but the list of blue-chip talent followed in running back Travis Dye from Oregon, wide receiver Mario Williams from Oklahoma and 2021 Biletnikoff winner Jordan Addison from Pitt.
Riley will be tasked with finding enough footballs to go around the yard, especially considering Williams ran for 416 designed yards for the Sooners last season.
Along for the ride is defensive coordinator Alex Grinch, who has been with Riley since the 2019 season. Grinch is known for turning defenses into top-25 Havoc units, reviving a lifeless Oklahoma unit years after doing the same for Washington State.
While superstar names fill the offensive list at USC, the transfer portal brought highly-touted cornerback Latrell McCutchin and linebacker Eric Gentry.
There's no reason to think USC will not be the highest-scoring team in the nation, as a buzz around the program has many on the West Coast projecting the Pac-12's return to the College Football Playoff.
For those expectations to be met, the defense has to improve in harassing opposing quarterbacks and not giving up explosive plays. Although last season was a different regime, USC finished 125th in tackling and 119th in Finishing Drives. Just placing in the top 100 in those categories would give USC the inside track to the conference championship game.
Action Network projects USC at 7.8 wins, but there's reason to believe this team may be undefeated heading into Rice-Eccles Stadium in Game 7 against Utah.
The schedule rounds out with pesky matchups against UCLA and Notre Dame. The game against the Irish is never a favorable spot, sandwiched on Thanksgiving weekend between rival UCLA and a potential Friday night game in Las Vegas for the conference championship.
Oddsmakers are aware of the appetite for the betting public when it comes to USC, posting a whopping 9.5 on the win total with heavy juice to the under. Fading USC weekly may be a sunk cost scenario in 2022, but taking a juiced under with a buyout coming in the final two weeks of the regular season is on the table.
There are plenty of Pac-12 teams on the schedule happy to get into a high-scoring affair, as instant offenses will be found against Stanford, Oregon State and Washington State.
Utah will field the one defense that may serve as a blueprint for shutting down this Hollywood cast on offense.
Expect USC to contend for the conference, there's at 2-1 odds. The best bet is a team total under with plenty of options to buy out in November.
Pick: USC Under 9.5 (+135 · Play to 8.5)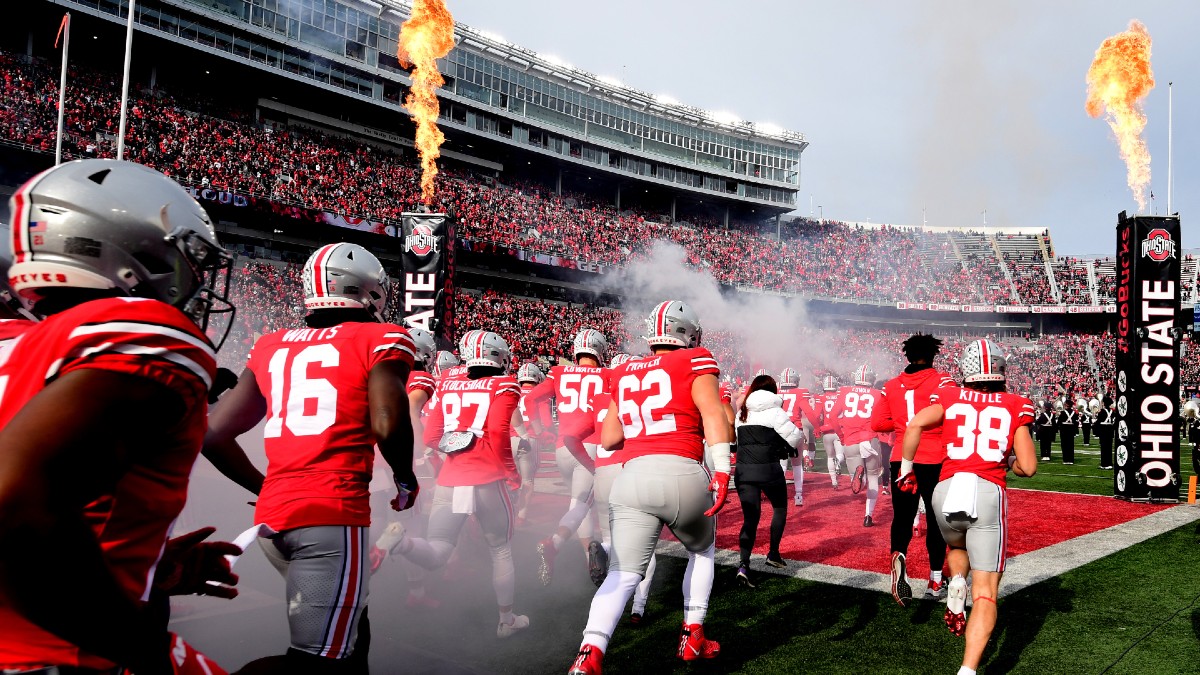 McMurphy's Early Bowl Projections
---

Washington Huskies
Projected Win Total: 9 · Projected Conference Wins: 6.5
There are plenty of positive aspects for Washington's 2022 campaign. Kalen DeBoer takes over as head coach after a disastrous tenure from Jimmy Lake.
The quarterback position was anemic last season, but coordinator Ryan Grubb will have the position humming similar to past Fresno State teams. The Husky fan base has clamored for five-star Sam Huard to take the position, but a battle with Dylan Morris continues. Michael Penix Jr. will also join the battle after transferring in from Indiana.
This will be a quarterback battle to watch considering DeBoer was Penix's coach in 2019.
The quarterback and skill positions will be ready to do damage from the onset, but returning just 64% of offensive line snaps will be the focus through fall camp after ranking 68th in Line Yards and 90th in pass blocking in 2021.
Co-defensive coordinators William Inge and Eric Morrell will be tasked to find consistent chaos-makers on the defensive side of the ball. Once the identity of the Washington program, the defense fell to 121st in Rushing Success Rate and 99th in Havoc under Lake last season.
Washington returns 65% on defense, per TARP, as the holdover players ranked 45th in Success Rate. Breakdowns in tackling and defending the explosive play were constant issues that must be addressed.
Washington's defensive struggles are similar to that of many Pac-12 teams ready to take the field this season. DeBoer has been one of the most sought-after coaches for a number of years, and an improvement for Washington is expected.
Action Network projects nine wins with a conference win total of 6.5. The schedule does not include USC or Utah, as the toughest games on the slate come on the road at UCLA, Oregon and Washington State. The Huskies have the third-highest conference win total thanks to one of the softest Pac-12 schedules.
Win probabilities make Washington a buy on the conference at 18-1, as FanDuel currently lists the number at 14-1. Passing on the conference title at the current number is the move for now, but any number 18-1 or better before kickoff deserves investment.
The best play this early in the calendar is over the win total of 7.5. Washington will be heavy favorites in five games, with Washington State, Oregon State and UCLA all looking to be winnable games as a short favorite.
There's plenty of opportunity to back a stable head coach with plenty of talent at the skill positions.
Pick: Washington Over 7.5 (Play to 8)
---
Oregon Ducks
Projected Win Total: 8.8 · Projected Conference Wins: 7.2
The one job that could pry Mario Cristobal away from Eugene came knocking, as the head coach departed for the same position with the Miami Hurricanes.
While rumors ran rampant about Chip Kelly at UCLA, the Ducks settled early on national champion defensive coordinator Dan Lanning from Georgia. While head coaching experience is not there for Lanning, he does have West Coast experience from a decade ago at Arizona State.
Two experienced coordinators join Lanning, with Kenny Dillingham constructing potent offenses at Memphis before filling the same role at Auburn and Florida State. Tosh Lupoi returns to the college game after a multi-year stint in the NFL. Lupoi last saw the college field under Nick Saban as coordinator in the 2018 season.
The quarterback position continues to be a revolving door, as Bo Nix transferred in from Auburn to rejoin Dillingham. Ty Thompson will continue to challenge for duties under center after some limited play in 2021 that generated just 14 passing attempts.
Just 66% of the offense returns, per TARP, with losses in the transfer portal, including running back Travis Dye to USC.
With Lanning expected to spend most of his energy building the Ducks defense, expect a 3-3-5 scheme similar to Georgia's. The Bulldogs blitzed on more than 30% of snaps, an expectation of the Oregon defense that returns 63%, per TARP.
Despite the loss of Kayvon Thibodeaux, Mase Funa is an upperclassman who's expected to return to 2019 numbers that created plenty of pressure on opposing quarterbacks.
Oregon had national title hopes after defeating Ohio State as two-touchdown underdogs last September, but those expectations are in full reset mode with a win total projection of 8.8. Oregon has the second-shortest conference odds at 3-1, per FanDuel, as the schedule does not include USC and has Utah traveling to Autzen.
Although Washington, UCLA and BYU all visit Eugene, the Ducks are 8-15 against the spread at home since 2018.
A win total of 8.5 and conference odds of 3-1 provide no value to a team in transition — even with stability at the quarterback position in Nix.
The best bet may come in a fade scenario early in the season against BYU. Action Network projects Oregon as a 1-point favorite over the Cougars on Sept. 17, as the Game of the Year line is currently posted at BYU +6. The Cougars have one of the highest returning production marks in the nation, and this spot comes before the Ducks begin conference play at Washington State.
Look to fade the Ducks in this single game — a profitable play the past couple of years when Oregon plays at Autzen.
Pick: BYU +6 at Oregon in Week 3
---
Utah Utes
Projected Win Total: 10.6 · Projected Conference Wins: 8
One of the biggest winning tickets at the window and Action Network app came on a Utah conference championship in 2021.
Head coach Kyle Whittingham and quarterback Cam Rising look to continue their dominance on the West Coast, with hopes of making the elusive College Football Playoff.
A blazing 48-45 Rose Bowl loss to Ohio State proved that the Utes can compete at the highest national stage, as the 2022 schedule starts with a Florida team under new management.
Now that the Pac-12 has moved to a Big 12 model of taking the two highest conference winning percentages to the championship game, there would need to be unpredictable injuries or events to keep the Utes from playing for the title in Vegas.
Utah will be favored in every single game on the 2022 slate, with the closest of games projected to be at Autzen before Thanksgiving weekend. Two conference losses should be good enough to play for the Pac-12 title, making 4-1 odds at FanDuel a must-buy for the portfolio.
The Utes return 73% of offense, per TARP, after stacking top-20 ranks in Success Rate, Finishing Drives and Havoc Allowed.
While Caleb Williams will get the West Coast vote for Heisman, it's Rising at 80-1 who presents better value for a team that has a better probability of a one-loss College Football Playoff appearance.
Look for Tavion Thomas to continue twisting defenders' ankles after posting 51 missed tackles and an average of 4.1 yards after contact in 2021.
Defensive coordinator Morgan Scalley leaned on the transfer portal to rebuild the linebacker unit. The Utes ranked 13th in Defensive Havoc under the 4-2-5 scheme in 2021, although improvement is needed in an offense-heavy Pac-12 when looking at their Finishing Drives rank of 47th.
Although Utah ranked 116th in passing downs explosiveness, the offense will be more than happy to pick up the slack in games that will be high-scoring.
There are a number of wagering deliverables for this Utah team. A win total of 8.5 is posted at FanDuel, shy of the 10.6 wins projected at Action Network.
The better value may come in conference odds of 4-1. The schedule features 12 games as a projected favorite and multiple hedge opportunities if needed.
While my money is on the Utes to repeat as Pac-12 champions, my wallet will spend the summer looking for longer odds on Utah to make the College Football Playoff.
Pick: Utah +400 to Win Pac-12
How would you rate this article?
This site contains commercial content. We may be compensated for the links provided on this page. The content on this page is for informational purposes only. Action Network makes no representation or warranty as to the accuracy of the information given or the outcome of any game or event.