2017 Heisman Betting Preview: Hey Darnold
Preseason Heisman betting can be as tough as predicting what number will hit on a roulette spin, but there are some position trends that you should at least be familiar with before you put your chips down on the wheel.
Since 2000, 14 of the 17 Heisman Trophy Winners have been quarterbacks.

Two of the three non-QB winners were Alabama RBs (Derrick Henry, Mark Ingram). The only other non-QB winner was RB Reggie Bush, but his has since been vacated.

A wide receiver has not won the Heisman since 1991 when Desmond Howard struck a pose. Howard is only one of two wide receivers (Tim Brown) to have won the trophy. There have also been two tight end winners, both of which came pre-1950.

Charles Woodson (1997) remains the only primary defensive player to win the Heisman, but he was also a returner and occasional wide receiver.
We saw the quarterback trend continue in 2016 with Heisman Trophy winner Lamar Jackson. Before the start of last season, you could find Jackson, the youngest player to ever win the award, as high as 300/1 at certain shops; his odds were then drastically lowered after just a few weeks into the season. Heisman winners generally play for teams that contend for a National Championship, but Jackson broke that mold as the Cardinals lost three games in 2016. Voters were even able to look past a late season loss to in-state rival Kentucky because of the video game numbers the Louisville QB put up throughout the season. If you are into sports trivia, remember that Paul Hornung is actually the only player to ever win the Heisman for a losing team. (Notre Dame was 2-8 in 1956).
Lamar Jackson returns in 2017 looking to become the second player ever to win the Heisman in consecutive years; he'd be the first since Archie Griffin won it at Ohio State in 1974 and 1975. The Buckeye legend is still the only RB to lead the Big Ten in rushing in three straight seasons; he also holds a number of other NCAA records, including 31 consecutive games with over 100 yards rushing.
The field this year is stacked with talent, so we took a look at the latest Heisman odds and highlighted a few players that we believe have the best chance of winning the coveted trophy.
---
Sam Darnold +500 (QB, USC)
Sam Darnold burst onto the scene in week four of USC's 2016 season. Those were troubling times, as the fan base started to question head coach Clay Helton after a blowout loss to Alabama.
However, that is now a distant memory for Trojan fans after Darnold led the team to nine straight wins to close out the season capped off by a 52-49 Rose Bowl victory over Penn State. Many analysts project that Darnold will be the first overall pick in the 2018 NFL Draft (if he elects to leave early), as he already reads progressions and runs an offense as well as some current lower-level starting NFL quarterbacks. USC should win the Pac-12 South, and with a bye week heading into the Pac-12 Championship game, I expect Darnold to seal the trophy against Stanford or a retooled Washington secondary.
Heisman voting is interesting as there are regional nuances that impact who gets invited to New York and then who ultimately wins. Expect all of the writers West of the Mississippi River to proclaim Darnold King of the West with the No. 1 slot on their ballots.
---
J.T. Barrett +1250 (QB, tOSU)
I will reiterate once again that Heisman writers love quarterbacks. Take a look for yourself at the winners since 2000:
Barrett must place his faith in new offensive coordinator Kevin Wilson to resurrect a collegiate career that stalled last season. The Heisman voters certainly love quarterbacks from prestigious programs that make the College Football Playoff, and J.T. Barrett fits the bill for Ohio State this year. No one denies what Kevin Wilson brings to the table offensively, but the question remains if J.T. Barrett will buy in.
---
Bo Scarbrough +2000 (RB, Bama)
If the voters don't go quarterback, they will most likely choose a running back. When looking at the case for a running back winner, three names are at the top of the board: Saquon Barkley, Derrius Guice, and Bo Scarbrough.
In my opinion, Guice has the toughest path, as LSU is not expected to win the SEC West. I just don't see a running back winner from a school that did not even make it to their conference championship.
Penn State and Alabama are both in the national title picture, but which back put up Bo Jackson Super Tecmo Bowl type numbers: Barkley or Scarbrough? Bo, of course. Scarbrough, who averaged 6.5 yards per carry in 2016, should stay fresh all season with Damien Harris and company joining him in a stacked backfield.
Also, looking at Alabama's schedule, they will face a number of teams that finished outside the top 50 in all of FBS for rush defense: Fresno State at 123rd, Colorado State at 98, Vanderbilt at 57, Ole Miss at 120, Texas A&M at 80, Arkansas at 94, Tennessee at 104, Mississippi St at 70 and FCS Mercer. Now, take a look at Penn State's schedule, and you will notice Saquon Barkley must face many more teams that finished in the top 50: Pitt at 16, Iowa at 45, Northwestern at 30, Michigan at 15, Ohio State at 19 and Nebraska at 43. Comparing the rush defenses on the schedule, Scarbrough has the clear advantage over Barkley.
Lastly, Nick Saban has made several comments about his displeasure with the pace of play with Lane Kiffin as the coordinator. Alabama will look to slow down their pace in 2017 to play more smashmouth offense on as many downs as possible. That is only good news for Scarbrough ticket holders.
---
Nick Fitzgerald +10000 (QB, MSU)
Who was the second-leading rusher in the SEC in 2016? It was a sophomore quarterback from Mississippi State. The number is fairly priced, but in fantasy football terms, Nick Fitzgerald is a monster. In 2016, he averaged 7.1 yards per carry in a season where he rushed for 1,375 yards and 16 Touchdowns. That was just his side gig to boot, as he also threw for 2,423 yards and 21 touchdowns. Maybe Mississippi State finally pulls off the upset against LSU, or maybe they pull off a surprise season and go 9-3 similar to what Lamar Jackson did a season ago. The one thing we do know is that from a pure statistical output, Nick Fitzgerald will compete with anyone in the nation.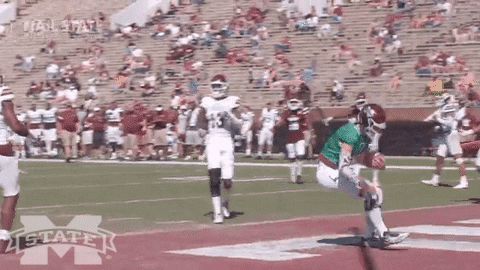 ---
Derwin James +10000 (S, FSU)
James missed the last 11 games of 2016 with a torn meniscus, but is being heralded as the best returning defensive player in all of college football. He was an All-American in his freshman season with plenty of tackles for loss, sacks and forced fumbles. Don't forget that Manti Te'o did finish 2nd in the voting in 2012, so there is a window for a defensive player to get some attention for the award. The opening game against Alabama is paramount to James' campaign for the Heisman. An interception or two that results in a win for the Seminoles over the Tide would put Derwin James on the national radar for the Heisman in week one.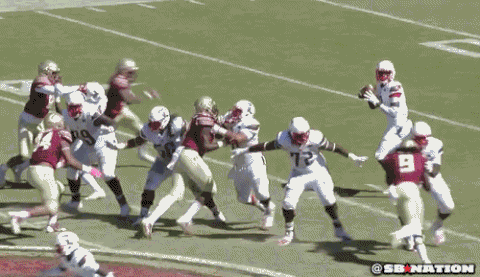 ---
Ready for more?
For more articles, start with the College Football Betting Preview for 2017. It provides a quick look at betting style and playoff predictions.
Be part of the Action
Download the Sports Action app at the App Store or Google Play now.