College Football AP Top 25 Poll: Brett McMurphy's Week 3 Ballot vs. Action Network's Betting Power Ratings
Credit:
Michael Reaves/Getty Images. Pictured: Miami head coach Mario Cristobal and the Miami Hurricanes.
Imagine a week where nationally-ranked Texas A&M and Notre Dame lose at home. As double-digit favorites. To Sun Belt teams.
Of course that happened, plus a lot, lot more in one of college football's craziest weekends. Seven teams I ranked on my Associated Press Top 25 ballot last week lost on Saturday: Texas A&M, Notre Dame, Florida, Baylor, Wisconsin, Houston and Pitt.
With so many upsets, there are a lot of new teams on my Top 25 ballot this week: specifically Marshall and Appalachian State.
I also have a new No. 1. I moved Georgia past Alabama into the No. 1 spot. The Crimson Tide were fortunate to escape with a one-point win at Texas. I rate Georgia's body of work (albeit only two games) better than Bama at this point. Don't worry, it could change next week.
Here's my Top 25 ballot compared to Action Network senior writer Collin Wilson's betting power ratings.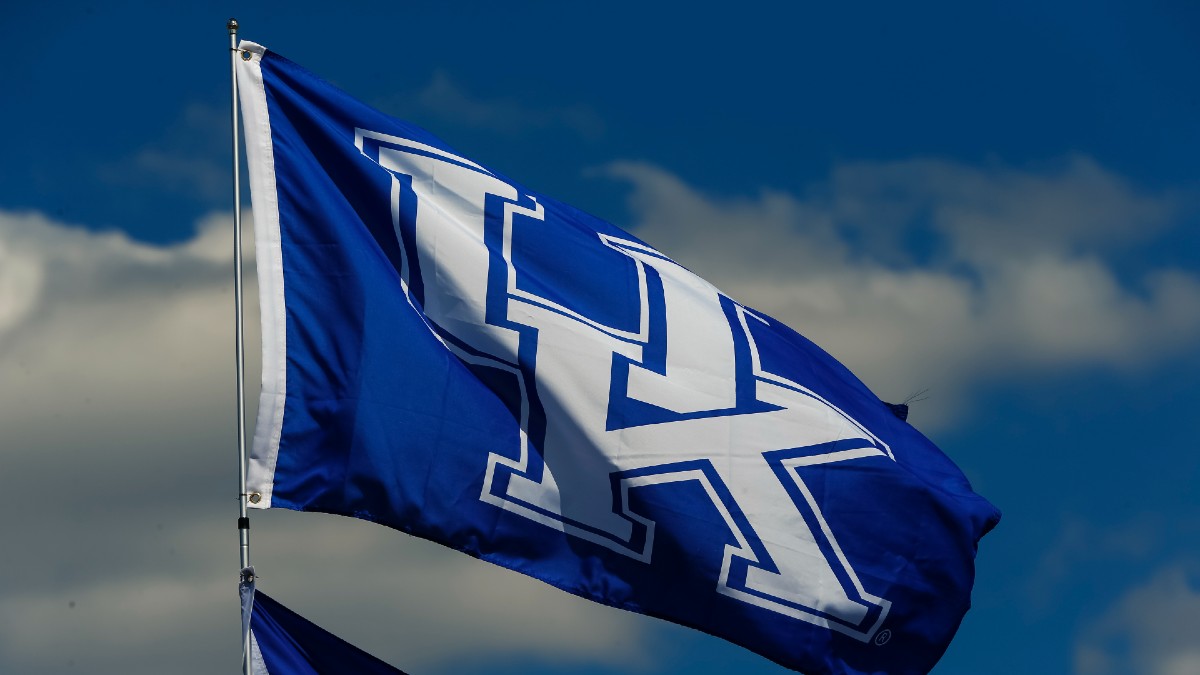 Updated 2022 College Football Betting Power Ratings
---
Brett McMurphy's Week 3 AP Top 25 Ballot
AP denotes Brett McMurphy's Associated Press Top 25 ballot.
PR denotes Collin Wilson's College Football Betting Power Ratings.
---

Georgia
---

Alabama
---

Ohio State
---

Michigan
---

Miami
---

Kentucky
---

Arkansas
---

USC
---

Oklahoma State
---
Oklahoma
My top five is very similar to Collin's power ratings. Or I should say, his power ratings are similar to my rankings.
I've had Georgia, Alabama, Ohio State and Miami in my top five all season. Michigan's complete domination of lesser opponents (Colorado State and Hawaii) have moved the Wolverines up to No. 4.
The biggest discrepancies in my top 10 and his power ratings are Kentucky and USC. I ranked the Wildcats No. 6 (Collin No. 26) and Trojans No. 8 (Collin No. 29).
---

Tennessee
---
Clemson
---
Marshall
---
BYU
---

NC State
---
Florida
---

Utah
---
Michigan State
---

Wake Forest
---

Appalachian State
There are very few agreements with Collin's ratings on the teams I ranked between 11 and 20.
We're in the same ballpark on Tennessee, NC State, Utah and Michigan State. Collin rates Clemson No. 4, but I have the Tigers ranked just No. 12. I ranked Clemson outside my top 10 in the preseason, and wins over Georgia Tech and Furman aren't enough to move them any higher just yet.
The biggest differences are Marshall and Appalachian State from the Sun Belt.
Both teams pulled off massive road upsets at teams ranked in the AP's Top 10 last week, and I rewarded them by putting Marshall at No. 13 and Appalachian State at No. 20. Collin's ratings have them at No. 50 and 55, respectively.
---

Baylor
---
Air Force
---

Penn State
---

Texas
---

Oregon State
My final five teams include two newcomers from last week: No. 24 Texas and No. 25 Oregon State. Collin rates the Beavers outside his top 50.
Collin also had eight teams in his top 25 power ratings that I did not rank on my Top 25 ballot this week: No. 8 Mississippi State, No. 12 Florida State, No. 14 Texas A&M, No. 16 Notre Dame, No. 17 TCU, No. 19 Oregon, No. 21 Cincinnati and No. 22 Pitt.
---
How would you rate this article?
This site contains commercial content. We may be compensated for the links provided on this page. The content on this page is for informational purposes only. Action Network makes no representation or warranty as to the accuracy of the information given or the outcome of any game or event.