College Football Odds, Picks & Predictions: Stuckey's 10 Trickiest Week 5 Situational Betting Spots
Credit:
Bob Kupbens/Icon Sportswire via Getty Images. Pictured: The Arizona Wildcats.
A service academy catching 14? Kansas to continue rolling? And more from college football's Week 5.
Stuckey dives into his 10 trickiest situational spots for Saturday, including two Pac-12 battles.
Read below to help formulate your own card.
Just like I have the past few weeks, I will detail 10 of the trickiest spots I circled after last weekend for the Week 5 Saturday college football slate.
To find these spots, one just has to look at a team's opponents the week prior and week after to get an idea of where any potential flat spots might pop up.
Ultimately, the actual spread value still reigns supreme. No matter how great a situational spot appears on paper, you still have to factor in how much value the number holds. A good or bad spot may sway me one way or the other on a bet I'm on the fence for, however.
Motivation, injury situations and depth also come into play, especially early in the season. It's certainly more art than science.
For this week, we're going dumpster diving quite a few times, so get ready to hold your nose.
---
Air Force -14.5 vs. Navy
Noon ET · CBS Sports Network
When you can get a service academy catching 14 or more points, you have to strongly consider backing it. The same goes for any time you can potentially fade a service academy laying over two touchdowns.
Possessions are limited with the clock running throughout, making it very difficult for teams to cover large spreads. And when two service academies play each other, the result is usually an absolute grind since both teams are very familiar with the triple-option, having practiced against it every day.
And with two almost run-exclusive teams, the clock flies.
The historical against-the-spread splits back this up. Service academies are just 39-55-2 ATS (41.5%) when favored by 14 or more points since 2005. That includes a mark of 3-8-1 ATS (27.3%) against fellow triple-option teams. Meanwhile, the three service academies have gone 42-26-1 (61.8%) as underdogs of at least two touchdowns over that span.
In regard to this particular matchup, Navy's run defense has actually been extremely solid this season, while Air Force has struggled in that department. I think the Midshipmen can keep this within two scores and wouldn't look any other way but the under 38 in regard to the total.
Notable Nugget: Over the past 20 years, unders have gone 49-11-3 (81.7%) in service academy matchups, including a current streak of 21-2-1 since 2014.
---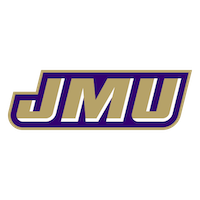 James Madison -22 vs. Texas State
1:30 p.m. ET · ESPN+
In its first season at the FBS level, James Madison has arguably exceeded preseason expectations more than any team in the country to date. The Dukes are coming off an emotional comeback win at Appalachian State in a game that looked like a Mountaineer runaway halfway through.
While JMU deserves a ton of credit, it made this list last week for a reason.
That was a dream situational spot off of a bye against an App State team that had just completed one of the craziest three-game stretches of thrillers you will ever see in this sport. I think App State simply ran out of gas in the second half.
Now, JMU is getting an abundance of national love for that win ahead of a home game vs. lowly Texas State in what could be a bit of a flat spot.
More importantly, this number is just super inflated in my opinion. The Bobcats were just 30-point underdogs at Baylor two weeks ago and didn't get completely embarrassed. This line should be closer to two touchdowns, not over three, in my opinion.
It's time to sell high on James Madison at the potential peak of its market value.
Notable Nugget: Undefeated ATS teams with a two TD+ average cover margin have gone just 21-41-4 ATS (33.9%) as home favorites in Games 4 or 5. Syracuse already lost this year in the only situation that has fit so far in 2022.
---

Penn State -25.5 vs. Northwestern
3:30 p.m. ET · ESPN
When you glance at Penn State's upcoming schedule, its primary focus will likely be to stay healthy and not show too much against an overmatched opponent.
After this weekend, the Nittany Lions will enjoy a bye week before facing three ranked Big Ten teams in Michigan, Minnesota and Ohio State. That's the true 2022 Big Ten gauntlet.
Meanwhile, Northwestern should come out with a desperate effort after three straight home losses against Duke, Southern Illinois and Miami (Ohio).
That's very ugly, but the Wildcats have been extremely snakebitten in each in the turnover department. Those opponents had numerous short-field touchdown drives while winning the turnover battle, 9-2, in three one-possession wins.
Meanwhile, Penn State has dispatched three straight opponents with relative ease but certainly benefited from +8 (8-0) turnover margin that made the final scores look a bit misleading.
I believe this presents a prime opportunity to buy low on Northwestern in a potential sleepy spot for Penn State.
I'm not calling for the Wildcats to win the Big Ten West, but they do currently sit in first place in an eerily similar situation to 2018 when they did indeed win the division.
After beating Purdue on the road to start the year, they lost three straight home games, including one to Duke and another to a MAC team (Akron) as a 21-point favorite. Sound familiar?
What did they do the next game on the road? They won outright as a double-digit underdog against ranked Michigan State. For what it's worth, teams in this exact scenario (road dog after three straight home losses and losing ATS record) have gone 10-2 ATS since 2005, covering by an average of two touchdowns per game. It's a silly sample size but speaks to the buy-low nature of the spot.
There also could be some inclement weather in Happy Valley, which would favor the heavy underdog in a potentially lower-scoring affair.
Head coach James Franklin has also been working in a lot of true freshmen in these games in order to build depth for later in the season, which he has talked about incessantly over the past few weeks.
Notable Nugget: Pat Fitzgerald is 12-9 ATS on the road against top-25 teams, covering by just under six points per game.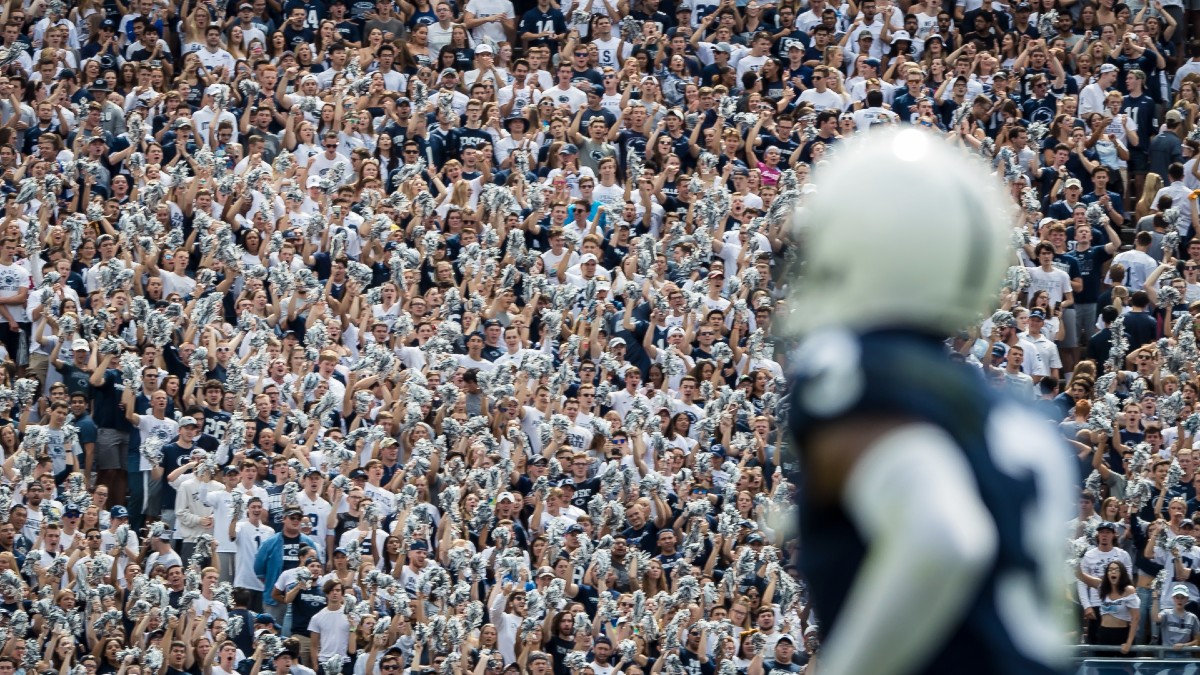 ---

Kansas -3 vs. Iowa State
3:30 p.m. ET · ESPN2
What a start for Kansas football, which has gone from perennial doormat over the past decade-plus to a 4-0 start thanks to head coach Lance Leipold and electric quarterback Jalon Daniels, who is must-see TV.
That said, the love has gone a bit too far after the Jayhawks have covered each of their first four games with two outright upsets as touchdown-plus dogs.
Last year, Iowa State beat Kansas, 59-7, in a game where it closed as five-touchdown favorites. I know Kansas has been significantly improving since and Iowa State lost a lot of production from last year's squad, but that's still an insanely drastic line move.
Kansas still has an absolutely dreadful defense that Iowa State should have no issues moving the ball on. And the Cyclones will be the best defense Daniels has faced by far. The tremendous Iowa State defensive staff also now has plenty of film on Daniels in this offense.
Kansas will certainly get its share of points, but Iowa State should make a few more key stops. The Jayhawks also have a bit of regression coming their way in a number of categories.
Notable Nugget: As an underdog or favorite of three or less, Iowa State head coach Matt Campbell owns a gaudy 34-18 ATS record (65.4%), covering by almost five points per game on average. Only Brian Kelly has been more profitable in those situations among current head coaches. That also includes an absurd 26-12 ATS mark (68.4%) against Big 12 opponents with an average coverage margin of 6.8 points!
---
Texas A&M +3.5 at Mississippi State
4 p.m. ET · SEC Network
I've had this spot circled since the beginning of the season, and it's only strengthened over the past two weeks.
Texas A&M just picked up two rather fortunate wins over Miami and Arkansas. The Aggies were outgained in both contests by a combined yardage total of 807-607 but benefited from a few self-inflicted wounds from both the Hogs and Canes.
Plus, that Miami win looks a lot less impressive after it got handled by Middle Tennessee last week.
Jimbo Fisher's bunch now must stay focused for a trip to Cowbell Town one week ahead of the highly-anticipated showdown with Alabama that got more hype in the preseason than any other regular-season matchup. Sandwich city.
I can't see the Texas A&M offense having much success here, especially after losing its best playmaker and wideout in Ainias Smith to a season-ending injury.
Meanwhile, Mississippi State likely spent most of the past two weeks preparing for this matchup after a "gimme" against Bowling Green last weekend.
In this same exact spot last year (after Arkansas and before Alabama), Texas A&M got upset at home by the Bulldogs. In that game, quarterback Will Rogers carved up the Aggies, completing 46-of-59 passes for 408 yards and three touchdowns with no interceptions.
Notable Nugget: Since 2015, Jimbo Fisher has gone 28-11-1 (71.8%) to the under in road games by an average of over five points per game. He's the most profitable road under coach among 455 in our Action Labs database over that span, just ahead of two coaches who will also hit the road this weekend in Mark Stoops (Kentucky) and Mike Gundy (Oklahoma State).
---

Syracuse vs. Wagner
5 p.m. ET · ESPN+
Syracuse pulled out a second-straight nail-biter in comeback fashion to improve to 4-0 on the season. Now, it welcomes in 0-3 FCS Wagner ahead of two dates with top-10 ACC foes (NC State and Clemson).
Look, Wagner is absolutely dreadful in every facet. Similar to the pro team, these Seahawks play no defense whatsoever.
However, I'm bringing this up for the same reason I mentioned UConn last week against NC State, which had a similar gauntlet to follow. Just like the Wolfpack did against the Huskies, Cuse will likely shut everything down in the second half with a primary focus of just getting out of this one healthy.
Therefore, there might be value on Wagner pregame, but the 2H spread (and/or under) might be the better look.
Notable Nugget: Wagner has lost 23 straight games, including a 66-7 defeat at the hands of Rutgers earlier this season. For reference, it lost to bad Temple and Buffalo squads last year by a combined score of 110-14.
---

Washington State -4 vs. California
5:30 p.m. ET · Pac-12 Network
Can Washington State get up off the mat after blowing a 12-point lead midway through the fourth quarter against Oregon? It will have to on the Palouse against a Cal team that looks better than preseason projections in a classic sandwich spot with USC on deck.
Notable Nugget: During his tenure as head coach of Cal, Justin Wilcox is 14-5 ATS (73.7%) as a road underdog, covering by a hair short of three points per game.
---
UTEP -3 at Charlotte
6 p.m. ET · ESPN+
This is a potential letdown spot for the Miners after pulling off a monumental upset over Boise State in El Paso last week. Meanwhile, Charlotte will try to bounce back from a blowout loss at South Carolina.
I believe the market is completely overreacting to those two results.
The UTEP win said more about the state of Boise State football, while Charlotte pulled star quarterback Chris Reynolds after a big hit early in the second half. Head coach Will Healy noted he just wanted to ensure his health ahead of conference play.
Reynolds presumably being good to go is paramount for the 49ers, who are completely lost without him. In the only game he started and finished in 2022, Reynolds threw for six touchdowns en route to an outright win at Georgia State as three-touchdown underdogs.
With one of the best wide receiver rooms at the Group of Five level, Reynolds should shred a very poor UTEP secondary, especially since it doesn't appear wind will be a major issue.
Everybody has suddenly forgotten this same UTEP team lost, 27-10, at New Mexico two weeks ago. This is still one of the worst offenses in the country with star wide receiver Jacob Cowing no longer around to bail the Miners out on third downs.
I think the wrong team is favored, assuming Reynolds starts and finishes this contest.
Notable Nugget: UTEP is 0-26-1 in the eastern time zone in program history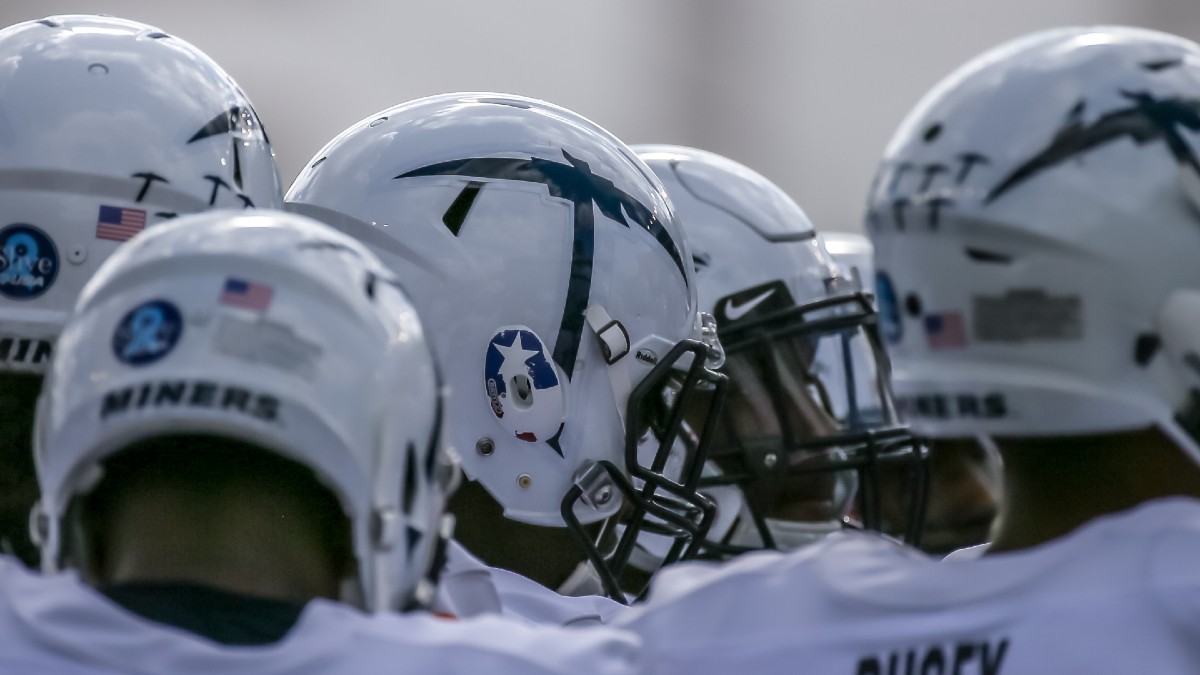 ---
Western Kentucky -5 vs. Troy
7 p.m. ET · ESPN+
I think this is a good opportunity to bet on a flawed perception difference between these two teams.
Yes, Western Kentucky has covered three straight against FBS foes en route to a 3-1 start, but its three victories have come against Hawaii, FIU and Austin Peay. The former pair are arguably the two worst FBS teams in the country and might not be in the top 200 if FCS clubs are included. Austin Peay is actually the best of that trio and gave the Hilltoppers a game.
Meanwhile, Troy sits at just 2-2 but has played an exponentially tougher schedule. If not for a miraculous Hail Mary as time expired, the Trojans would boast a 3-1 record with wins over Marshall and Appalachian State with the lone loss coming at Ole Miss.
The Trojans have one of the best defenses at the Group of Five level, led by stud linebacker Carlton Martial, who will likely break the FBS record for career tackles this year. They should serve as a rude awakening for this WKU team that has played nothing but cupcakes.
Lastly, quarterback Jarret Doege transferred from WKU to Troy right before the season started. I'm sure he can share some valuable trade secrets, as Troy head coach Jon Sumrall alluded to this week.
Notable Nugget: Over the past 10 seasons, Western Kentucky is just 2-10 ATS as a non-conference favorite of two touchdowns or below, failing to cover by an average margin of 5.5 points per game. Over that span, only Army, Navy and New Mexico have been less profitable in this spot.
---

Arizona -17.5 vs. Colorado
9:30 p.m. ET · Pac-12 Network
This looks like a potential sleepy look-ahead spot for the Wildcats against a dreadful Colorado team.
Arizona not only could come out a bit flat against an inferior opponent, but I'm sure head coach Jedd Fisch isn't too worried about running this up (or showing too much) with the following games on deck:
vs. Oregon
at Washington
vs. USC
at Utah
That's as crazy as it gets in the Pac-12.
I admittedly struggled to hit submit when I had Colorado up on my bet slip. However, I just can't get to this number, and there are two reasons why this could mark the bottom of the market for Colorado.
Colorado turned to its third starting quarterback in four games last week in Owen McCown — son of longtime NFL signal-caller Josh McCown — who performed admirably in his first career start. The Buffaloes had their best passing output in almost two years.
The Buffaloes' run defense is a Rocky Mountain horror show, but it should get a break this week against Arizona after facing four top-tier rushing attacks to start the season.
Hopefully, we can catch the falling knife here with Colorado.
Notable Nugget:  Since 2005, road teams in Game No. 5 that have yet to cover a game have compiled a 48-27-1 ATS (64%) record, covering by 4.4 points per game on average.
How would you rate this article?
This site contains commercial content. We may be compensated for the links provided on this page. The content on this page is for informational purposes only. Action Network makes no representation or warranty as to the accuracy of the information given or the outcome of any game or event.