College Football Week 7 Havoc Ratings: Some Surprising Names at the Top
Credit:
Joe Robbins/Getty Images. Pictured: Ahmad Gardner
Houston finally kicked their season opener against Tulane on Thursday, and it got the college football week going with plenty of Havoc.
The Green Wave had built a 24-7 lead from on a pick six, fumble scoop and score and an additional fumble in Cougars territory. The Houston offense finally settled and outscored Tulane 42-7 for the remainder of the game to win 49-31.
Houston was the first team in 91 tries to cover the spread with a -5 turnover margin. This game was loaded with Havoc, as the Cougars defense threw in an additional six sacks and 12 tackles for loss. It's more proof that it's incredibly rare to give up that much Havoc and still win.
Other teams that flexed their havoc muscle included Clemson and Oklahoma. And no one was more impressive than Alim McNeill from NC State.
Our Havoc column will look at the defensive Havoc and offensive Havoc allowed each week. The calculation is simply a cumulative number of tackles for loss, interceptions, fumbles and passes defensed divided by the number of plays on both sides of the ball.
Don't forget to check out my updated Power Ratings and follow me in The Action Network App to see when I bet on games that have the biggest Havoc discrepancies.
Week 7 Havoc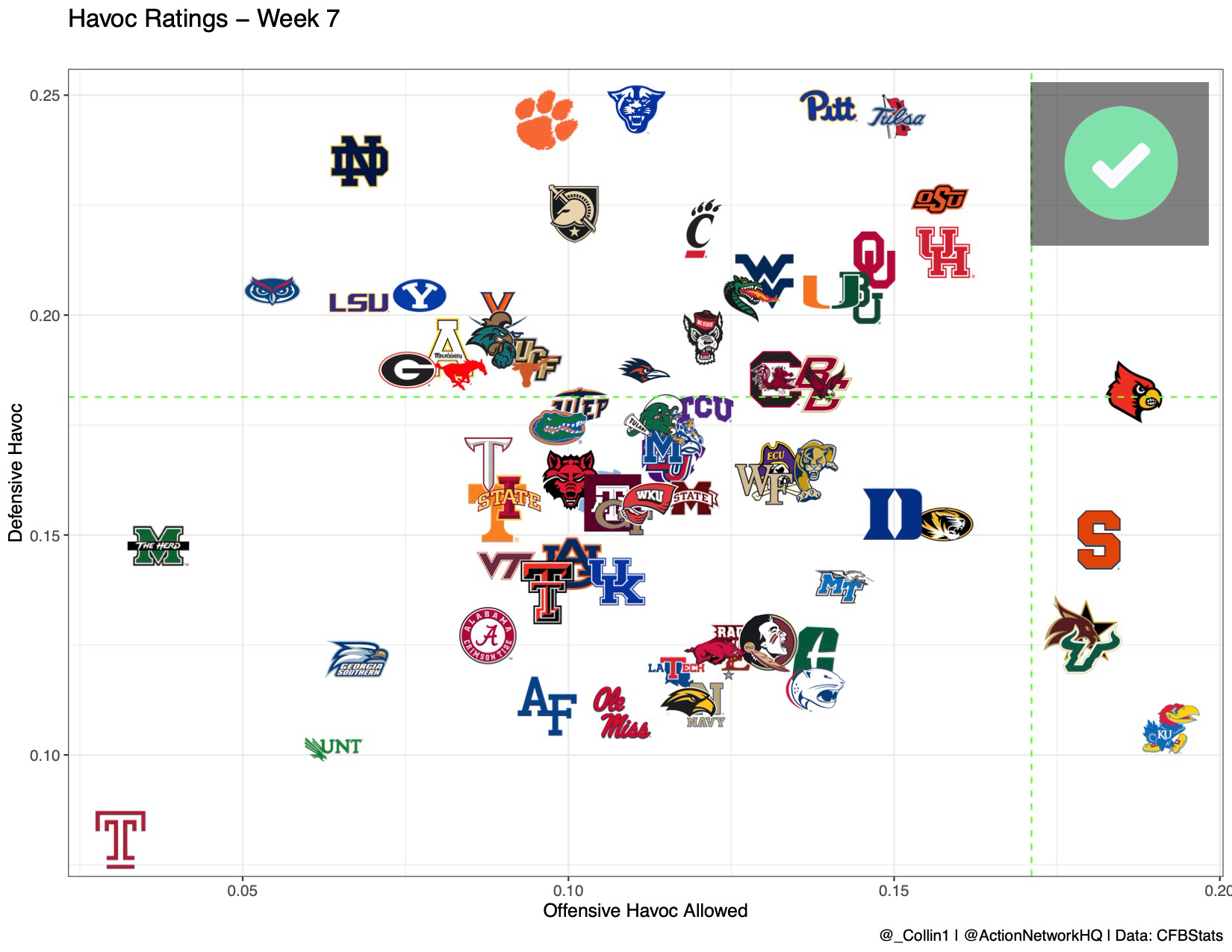 Despite a loss to Boston College, the Pitt defense ranks at the top of the Havoc leaderboard. With 52 tackles for loss, the Panthers have been in the backfield of every opponent. Only one other team has exceeded 40 tackles for loss — UTSA, which gave BYU fits on the offensive line.
Marshall may be the offensive success story of the year, allowing just seven tackles for loss with a single interception.
Georgia State may be the most surprising name on the defensive havoc ratings list. Half of the passed defensed have come from a pair of juniors in Quavian White and Jaylon Jones. The Panthers secondary will be key to stopping an electric Arkansas State passing attack.
There may not be a bigger discrepancy in havoc and finishing drives in Week 7 than Louisville visiting Notre Dame. The Irish are a top 10 team any way the data can be sliced from Havoc, Havoc allowed and finishing drives on both sides of the ball. The Cardinals are struggling to keep defenders out of their backfield, ranking 72nd in tackles for loss allowed.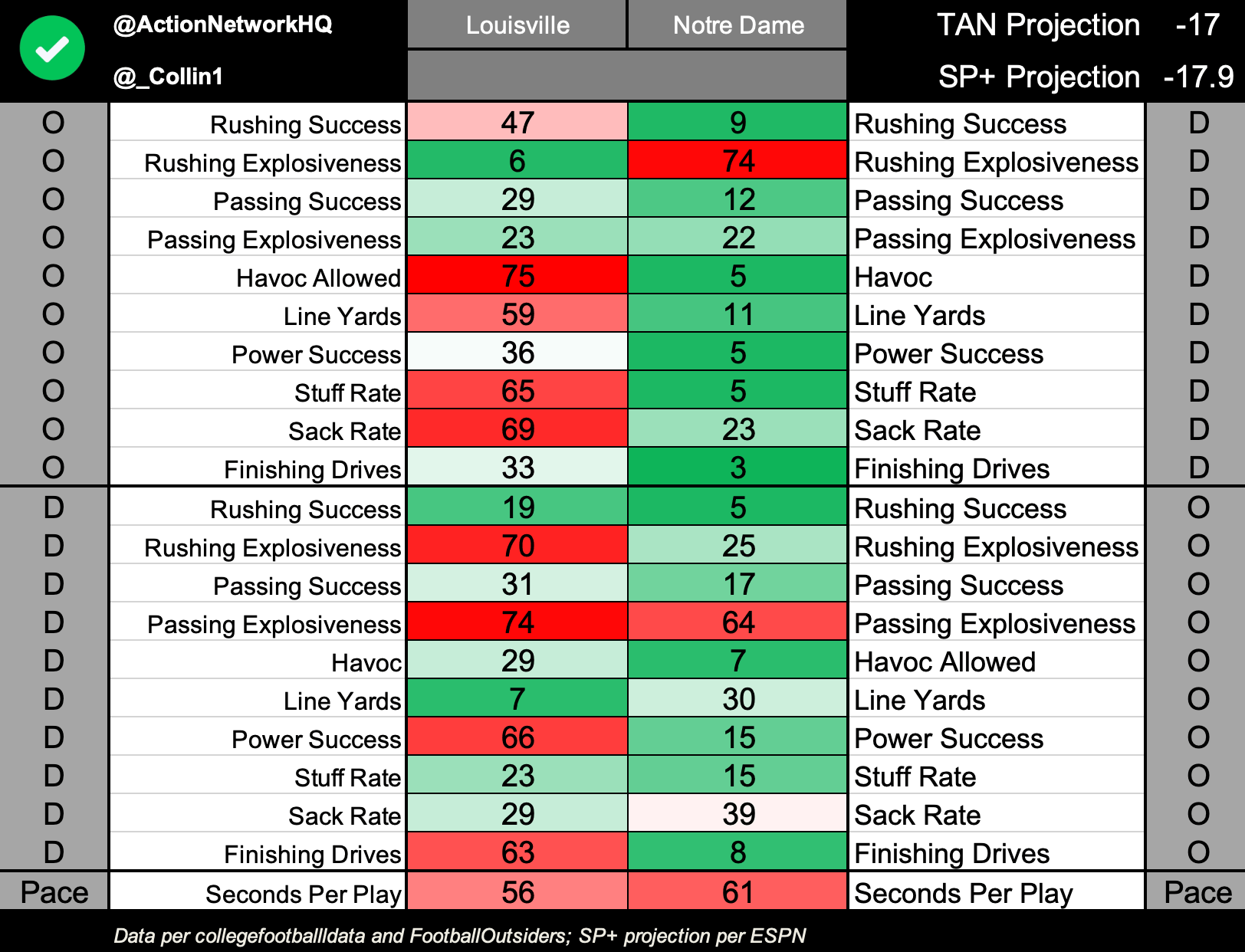 Cincinnati and Tulsa both rank in the top eight in defensive havoc. That will create plenty of issues for a Bearcats offense that is 45th and a Golden Hurricane offense that is 67th in havoc allowed.
A deeper dive into this game show two of the best defenses in success rate. Skelly Field could have winds of up to 15 mph on Saturday, as well.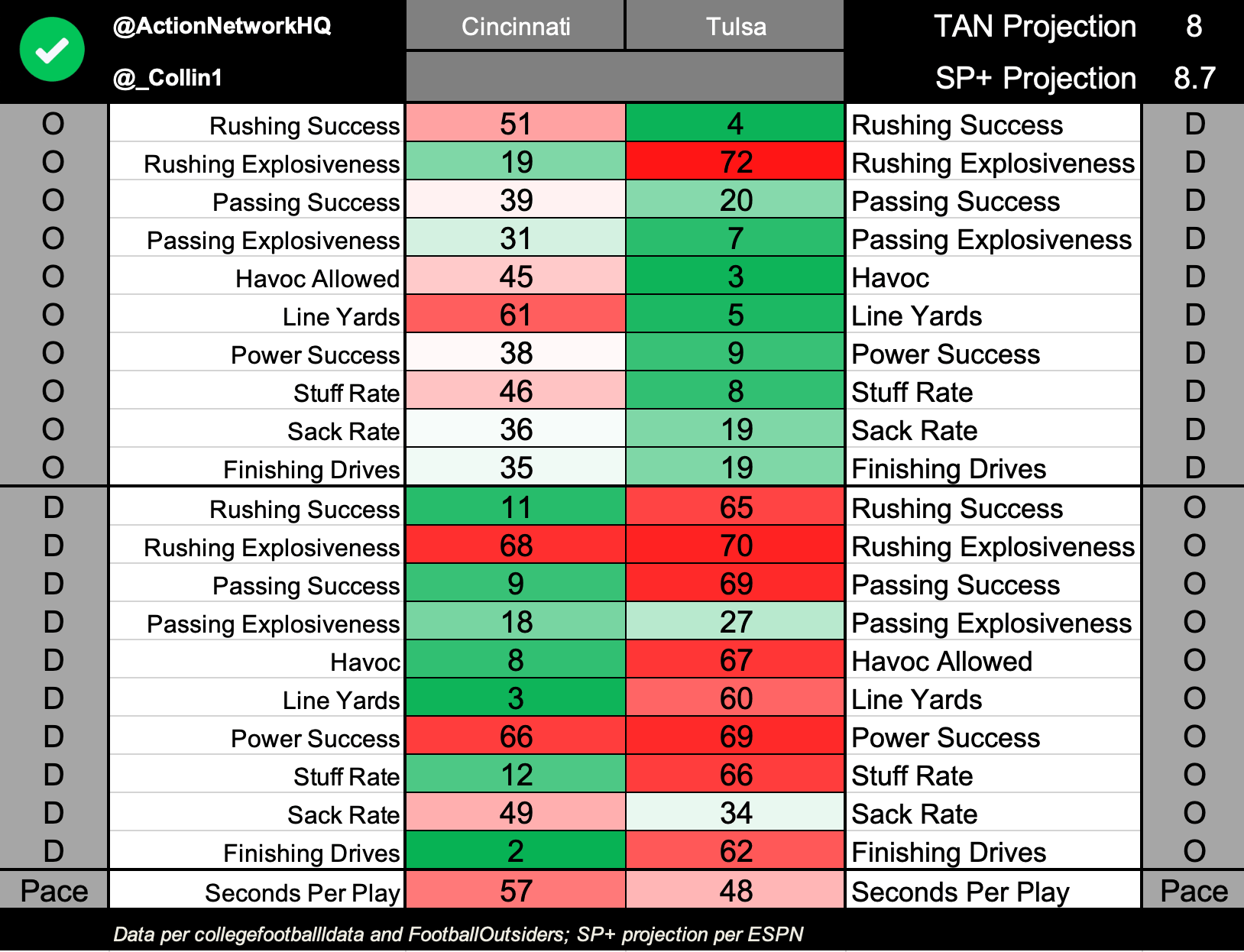 How would you rate this article?