Windy Weather Affecting Texas vs. Iowa State, Several Other Saturday CFB Matchups
Credit:
Jeffrey Becker-USA TODAY Sports. Pictured: Jack Trice
Windy weather is expected in several parts of the country today, and is affecting a number of college football games.
See which matchups are being impacted, how their betting odds have changed and how to bet windy games below.
The "windy under" narrative is one that's no longer novel in the college football betting world, but unless you've proactively searched for betting information as it relates to weather, it might still be eluding you — which is a problem.
Wind matters (a lot) in college football, and we've got the data to prove it.
One of our finest Action PRO Systems — all of which are included with a PRO subscription — relates solely to wind, and has produced a steady profit over the course of our entire database (back to 2005).
The theory is simple. A windy game is going to make it harder to throw — which not only limits big plays, but keeps the ball on the ground and the clock moving — reducing overall scoring.
Since 2005, games with average wind speeds of at least 13 mph have hit the under at a 57% rate — at the closing number. And plenty of these past matches have seen some heavy line movement from the opener.
In fact, 192 of them (over 20%) have dropped by at least a field goal, and still turned a profit for under bettors.
Saturday's slate features several games eclipsing the 13-mph mark, including Texas vs. Iowa State, and a few sitting right on the edge that should also be on your radar.
Below you'll find the complete list of windy games, along with the over/under movement that's come as a result.
Odds and forecast as of Saturday at 2:30 p.m. ET. This page will be updated into Saturday.
Tulane @ Temple
12 p.m. ET | ESPNU
Wind speeds: 11 to 14 mph
O/U open to current: 55.5 to 52.5
TCU @ Texas Tech
12 p.m. ET | ESPN2
Wind speeds: 12 mph
O/U open to current: 56.5 to 53.5
Wisconsin @ Nebraska
12 p.m. ET | Big Ten Network
Wind speeds: 14 to 17 mph
O/U open to current: 51 to 50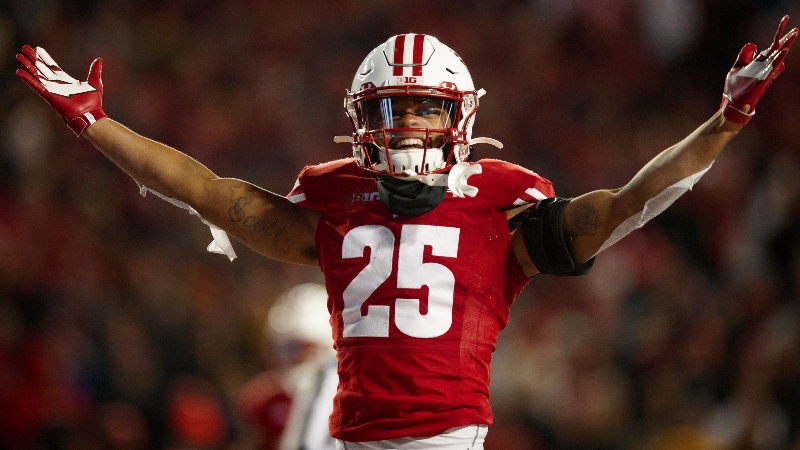 Kansas @ Oklahoma State
12 p.m. ET | FS1
Wind speeds: 13 to 16 mph
O/U open to current: 65 to 69.5
UL Monroe @ Georgia Southern
3 p.m. ET | ESPN+
Wind speeds: 16 mph
O/U open to current: 58 to 58
Texas @ Iowa State
3:30 p.m. ET | FS1
Wind speeds: 13 to 15 mph
O/U open to current: 66.5 to 65
West Virginia @ Kansas State
3:30 p.m. ET | ESPN
Wind speeds: 12 to 17 mph
O/U open to current: 50.5 to 46
Minnesota @ Iowa
4 p.m. ET | FOX
Wind speeds: 11 to 13 mph
O/U open to current: 45.5 to 44.5
Cincinnati @ South Florida
7 p.m. ET | CBS Sports Network
Wind speeds: 12 mph
O/U open to current: 50 to 46.5
Louisville @ NC State
7:30 p.m. ET | ACC Network
Wind speeds: 18 mph
O/U open to current: 60 to 51.5