How College Football Coaches Are Impacted By Betting Spread & Their Records Against the Spread
Credit:
James Gilbert/Getty Images. Pictured: Head coach Hugh Freeze of the Liberty Flames.
From the opening kickoff, the game was a monumental mismatch. By halftime, it was a full-blown massacre. In the second half, the starters of the nationally-ranked team were benched as seldom-used reserves saw rare playing time.
Even though the game was no longer in doubt, the "other" game — who would cover the point spread — was still undecided.
On the sideline, a group of "big-time" donors watched intently as the nationally-ranked team drove for a last-gasp touchdown that would cover the massive spread. However, they lost a fumble near the goal line.
"Those [donors] looked like the world had just ended," a former coach of the school said.
On the next play, the opposing team turned the ball over, miraculously allowing the nationally-ranked team to score — and cover — in the waning moments. Those distraught donors?
"Those guys," the coach said, "were celebrating on the sideline like we had just won the national championship."
As the old gambling adage goes: "Good teams win, great teams cover."
---
How Does the Spread Impact College Football Coaches?
With the red-hot popularity of legalized sports gambling, now legal in 12 states and growing, the Action Network contacted dozens of current and former coaches about their knowledge of the point spread. Also, had they tried to cover a spread, or was there pressure from high-level donors or boosters to cover?
Every current and former coach contacted would only talk on the condition of anonymity.
Any college football fan doesn't need Scott Van Pelt and Stanford Steve's weekly "Bad Beats" SportsCenter segment to know how often the spread is determined in the wildest and wackiest ways.
But what exactly do the coaches know?
"It all boils down to this," a current head coach said. "Any coach you talk to that says they don't know what the spread is: they're lying. How can you not know? It's on every pre-game show. It's everywhere."
Added another coach: "I can 100% guarantee every coach in the country knows the line to their game."
While playing a road game is never easy, there's also the added challenge of dodging boosters in the team hotel on Friday night or Saturday morning.
"When you go through the lobby or you're going to the pregame meal or to the bus, inevitably you're going to see somebody who will ask: 'How's it look today?' Or they're wanting injury information on key players," a former coach said.
"And some just cut to the chase: 'Coach, you think we're going to cover?' There hasn't been a game I coached in where I haven't been asked that by somebody."
---
Do Coaches Intentionally Try to Cover?
Each coach contacted downplayed the perception they have scored late to cover the spread.
"You think I'm going to risk losing my livelihood and job trying to cover a spread because some booster may give me a few hundred bucks?" a coach said. "I'm not that stupid."
There are dozens of examples that suggest otherwise. Here are a few:
---
2020 | Duke vs. Virginia Tech
In 2020, Duke trailed Virginia Tech, 38-28. On the game's final play, Duke opted for a 39-yard field goal instead of trying to score a touchdown. Duke, which opened as a 9.5-point underdog, only lost, 38-31, and covered.
---
2017 | Wisconsin vs. Maryland
In 2017, Wisconsin was a 24-point favorite vs. Maryland and led 35-13 with 41 seconds left. Instead of running out the clock on fourth-and-1 from the 15, Wisconsin — after calling a timeout — kicked a 33-yard field goal to win, 38-13, and cover.
---
2016 | Louisiana Tech vs. UTSA
In 2016, Louisiana Tech was a 22-point favorite vs. UTSA. Leading 56-35 with 3:09 remaining, the Bulldogs took over at UTSA's 31. Instead of taking a knee to end the game, Louisiana Tech scored on a one-yard run with five seconds left to win, 63-35, and cover.
---
2008 | Florida vs. Miami
In 2008, Florida was a 22.5-point favorite vs. Miami and led, 23-3. In the final minutes, Florida returned a punt to the Miami 16. UF coach Urban Meyer had Tim Tebow pass on the first two downs instead of running out the clock. With 25 seconds left on fourth down, UF kicked a 29-yard field goal to win 26-3 and cover.
---
1995 | Penn State vs. Rutgers
One of the most controversial late-game situations occurred in 1995 between Penn State and Rutgers.
Penn State, a 20-point favorite, led 52-34 with more than a minute remaining. Instead of running out the clock, PSU quarterback Mike McQueary threw a 42-yard touchdown with 58 seconds remaining to win, 59-34, and cover.
In their post-game exchange, Penn State's Joe Paterno and Rutgers' Doug Graber got into a heated, expletive-laden exchange.
---
---
Then in 2014, there was a report that McQueary may have had a gambling problem in college, perhaps explaining Penn State's late touchdown. When this report surfaced, I spoke with Graber about the ending.
"My question is: why was Penn State throwing the ball?" Graber told me. "I find it hard to believe [they were trying to cover], but I really don't know."
---
Some coaches said they realize what a late score can mean to their donors or boosters.
"You know a booster had money on the game when he comes up to you afterwards and says 'great win, coach' and he's all jacked up because you just beat some team like Texas Southern," a former coach said. "It's pretty obvious."
"When you're a heavy favorite," said a current coach, "you always want that extra touchdown at the end because subconsciously, you realize the significance of it to donors and fans and what it might mean to them."
Added another coach: "The line? Shoot, I'm just trying to win games."
Which current coaches have the best and worst percentages covering the spread?
The Action Network compiled a list of the current 102 FBS coaches, who have coached at least 10 games at their current school, and their winning percentages against the spread through Sept. 21.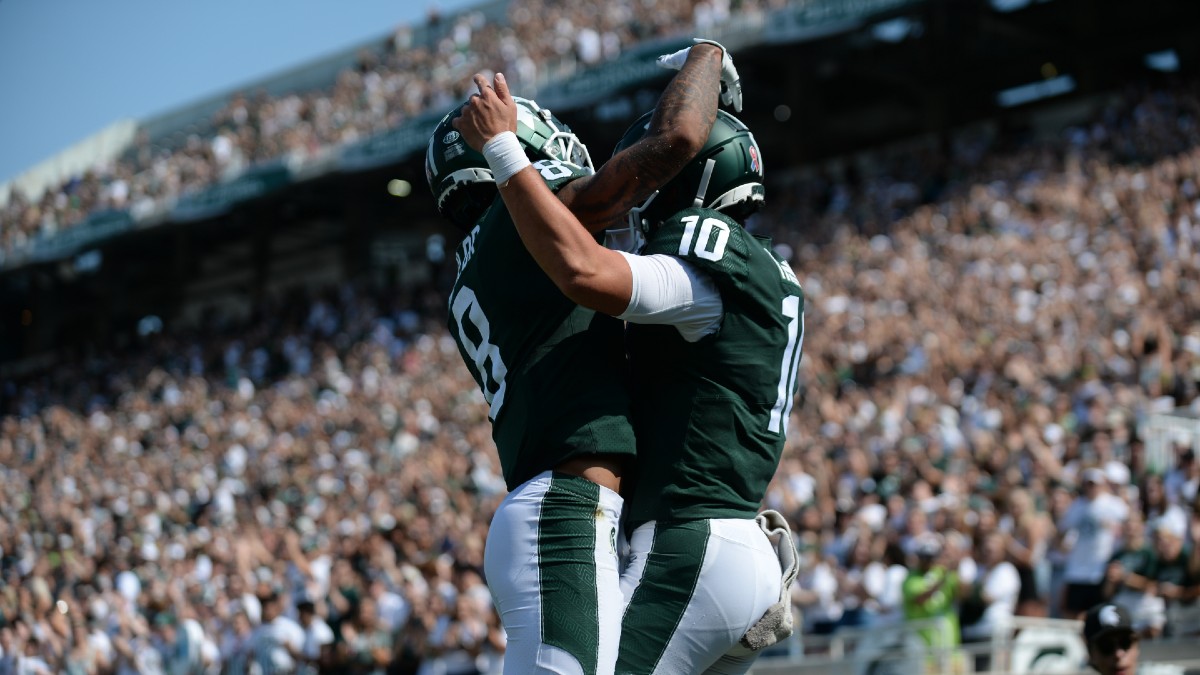 McMurphy's AP Top 25 Ballot vs. Our Betting Power Ratings
---
The Best College Football Coaches Against the Spread
Sam Pittman, Arkansas (76.9%)
Hugh Freeze, Liberty (70.8%)
Greg Schiano, Rutgers (66.7%)
---
The Worst College Football Coaches Against the Spread
Tom Arth, Akron (19.5%)
Shawn Clark, Appalachian State (33.3%)
Scot Loeffler, Bowling Green (35.0%)
---
Every College Football Coach's Record Against the Spread
How would you rate this article?
This site contains commercial content. We may be compensated for the links provided on this page. The content on this page is for informational purposes only. Action Network makes no representation or warranty as to the accuracy of the information given or the outcome of any game or event.