Toledo Hail Mary Burns Under Bettors in 2018 Bahamas Bowl
Credit:
ESPN. Pictured: Bahamas Bowl 2018
Bahamas Bowl under bettors got burned in the final minute with a late FIU touchdown and ensuing Hail Mary that resulted in a 35-32 final.
The total closed at 57 but opened at 66.5, so almost anyone on the under suffered a brutal beat.
Anyone who held an under ticket — whether it was the close of 57 or the opener of 67 — in the 2018 Bahamas Bowl felt pretty good with less than a minute to play.
Those who middled the big line swing — betting the under when the line was on the high side and the over when it fell down to 57 — felt even better.
FIU led 28-25 with less than a minute left and had picked up a first down that appeared to end the game. But on third down, with 41 seconds remaining, Anthony Jones busted an 18-yard touchdown on third-and-1 to push the game over the closing total of 57.
Then, with two seconds left, Toledo threw a Hail Mary to make it 35-31 and kicked the ensuing extra point to make it 35-32 and burn almost every under bettor. Referees had initially said the game was over, but put two seconds back on the clock to Toledo could kick the PAT.
Look at this play! There was not an inch of field left.
Pinnacle opened the Bahamas Bowl over/under at 66.5 and it rose to 68.5 early during bowl season. But with a windy forecast in the cards, the total plummeted as low as 56 in the last few days. It ended up closing at 57 at Pinnacle.
In the third quarter, any under bettors who got the best of the line felt pretty good. Via The Action Network app: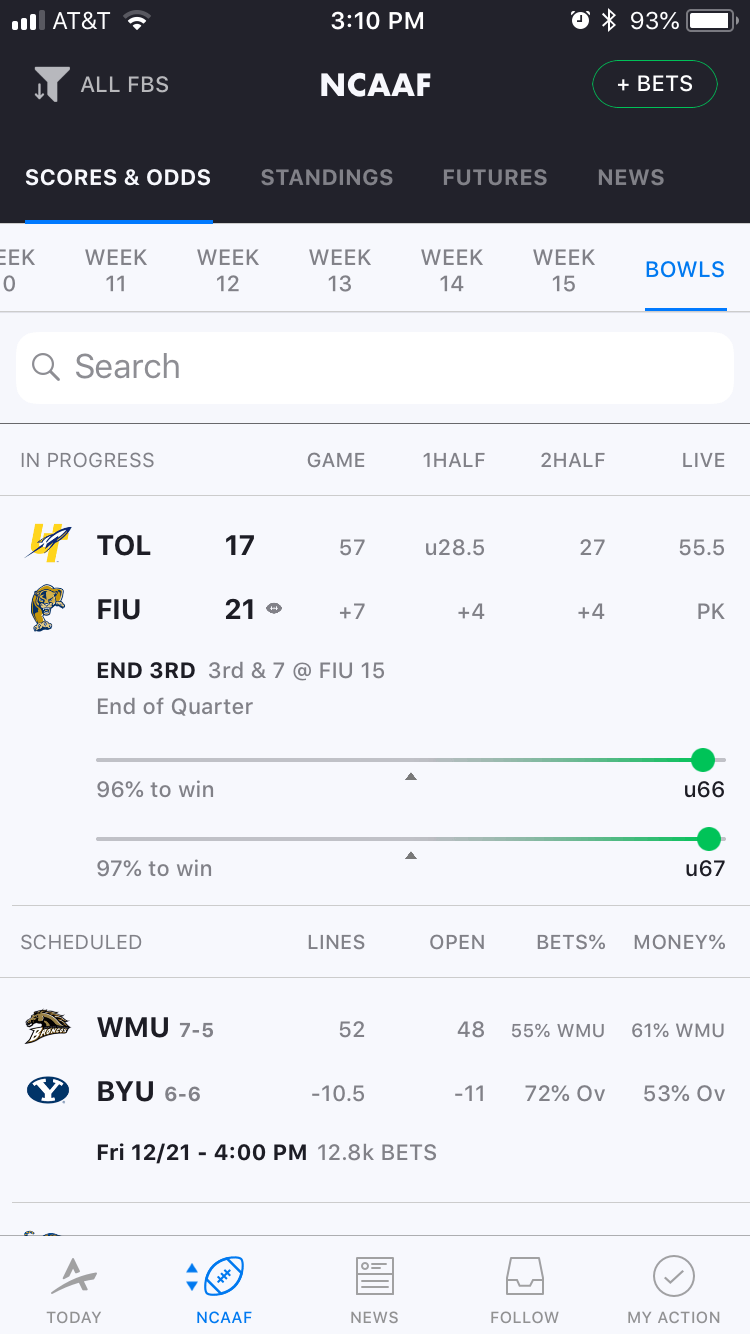 How would you rate this article?