Week 12 College Football Playoff Futures Odds & Predictions: Betting Value on Clemson?
Credit:
Todd Kirkland/Getty Images. Pictured: A College Football Playoff helmet.
Before the Pac-12 even took the spotlight with a pair of top-25 games in Week 12, the conference all but washed away any hopes of winning a national title.
A pair of double-digit road underdogs played spoiler, with Washington beating Oregon and Arizona defeating UCLA.
Any chances of the Pac-12 making the playoff now rest on USC as the Trojans embark on the toughest portion of their schedule.
As we get into our "Four Commandments of the College Football Playoff," we wave goodbye to the Ducks and Bruins. In the SEC, Ole Miss also took a second loss, coming up just short of defeating Alabama.
As the list of title contenders shrinks, the playoff picture becomes more clear with only two weeks of regular season remaining.
The "Four Commandments of the College Football Playoff" serve as a roadmap to the national semifinal, detecting value in futures before the committee releases its rankings.
The goal of this column is to find the best betting value before each Tuesday checkpoint when the committee updates its rankings.
This column previously jumped on a pair of 16-1 wagers with Michigan and Tennessee. Before looking at the current futures, the "Four Commandments of the College Football Playoff" will help identify value before this week's rankings are released.
---
CFP Commandment No. 1

"An undefeated Power Five conference champion is automatically in."
Note: We have never had five undefeated Power Five champions, and that will continue with Oregon's loss to Georgia and Clemson's loss to Notre Dame. TCU, Georgia, Michigan and Ohio State serve as the last undefeateds in their respective conferences.
---
CFP Commandment No. 2

"A one-loss Power Five conference champion is automatically in… barring a Purdue-esque event."
Note: Ohio State was left out of the 2018 College Football Playoff as a one-loss Big Ten champion. Alabama was selected as an at-large after taking its first loss in the SEC Championship game, while the Buckeyes couldn't recover from a 49-20 defeat at the hands of a 6-6 Purdue team.
USC currently meets this criterion. A loss at Utah would be forgiven if the Utes continue to win.
Both North Carolina and Clemson share a single loss to Notre Dame. A continued path up the rankings for the Irish is beneficial to the Heels and Tigers, especially if Notre Dame beats USC.
---
CFP Commandment No. 3

"A two-loss Power Five conference champion cannot jump a one-loss team into the playoff."
Note: This precedent was set when Ohio State missed the CFP in 2017 as the Big Ten champion with losses to Oklahoma and Iowa. There are no current two-loss teams with favorable odds to win a Power Five conference, as LSU projects as a 15-point underdog to Georgia.
---
CFP Commandment No. 4

"A two-loss Power Five team trumps an undefeated Group of Five team with the right strength of record and head-to-head victories."
Note: UCF finished 2018 undefeated but was passed by two-loss Michigan and Georgia. Cincinnati continued to fall in the 2020 rankings, as three-loss Florida and two-loss Oklahoma passed the Bearcats.
In 2021, Cincinnati made the College Football Playoff because of a head-to-head victory over No. 5 Notre Dame, while No. 6 Ohio State was not selected as a two-loss team after a head-to-head loss against No. 2 Michigan and No. 14 Oregon.
Two-loss UCF is sure to leap Tulane as the best Group of Five team this week.
---

SEC Champion
Big Ten East
Big 12 Champion
ACC Champion
Pac-12 / At-Large







---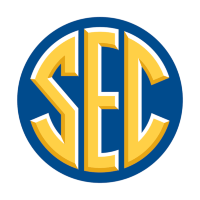 Bracket 1: SEC Championship
Contenders: Georgia, LSU


The big change this week was LSU confirming its spot in the SEC Championship.
An Ole Miss loss knocks the Rebels from contention. Now, the Tigers are projected as a 15-point underdog against Georgia.
LSU must win two regular-season games against UAB and Texas A&M to have any shot of making the playoff. If it does, a moneyline parlay against Georgia and potentially Ohio State far exceeds the Tigers' current odds to win the title.
Georgia's remaining schedule gives the Bulldogs true odds of +225 to win the national title. The current number of -120 is more in line with what a moneyline number would be in a matchup with Ohio State.
Bulldogs futures continue to be inflated.
---

Bracket 2: Big Ten East
Contenders: Ohio State, Michigan


The gap between Ohio State and Michigan continues to shrink, meaning the initial 16-1 Michigan ticket from this column has legs.
With those projections moving under a touchdown, Ohio State has a lower probability of winning the national title. True odds for Ohio State are 5-1, while Michigan sits at 8-1.
Because of a poor strength of schedule compared to other teams contending for the playoff, the titanic rivalry game in the Horseshoe on Nov. 26 is a true quarterfinal game.
---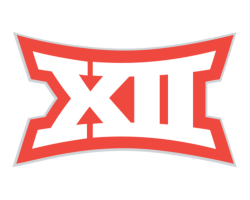 Bracket 3: Big 12 Champion
Contenders: TCU

TCU's letdown spot in Austin was anything but a chance to fade the hottest team in college football.
The Horned Frogs have dominated their schedule under first-year head coach Sonny Dykes. Now, Baylor and Iowa State remain the only hurdles to an undefeated regular season.
The question the committee must answer is where TCU's placement will be if it loses to the Bears or Cyclones. The Horned Frogs will fall into the chaos of "Bracket 4" with a loss before the Big 12 Championship, as the resume gap between TCU and Tennessee is razor-thin.
TCU is a -150 favorite over Baylor in Week 12 and would be double-digit favorite when it hosts Iowa State to wrap up the Big 12 slate.
The most competitive conference title game would come against Kansas State, as the Frogs would be a five-point favorite. That makes TCU's true odds to sweep +225.
Assuming the toughest road in the CFP, the Horned Frogs would be two-touchdown underdogs against Georgia and Ohio State. Using Action Network's moneyline converter, those odds exceed the current market at more than 100-1.
There's no value in TCU to win the national title, but any Big 12 title prop at 2-1 or better is worth considering.
---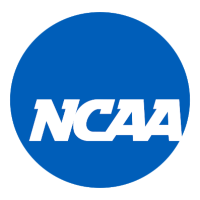 Bracket 4: Pac-12, ACC and At-Large
Contenders: USC, Tennessee, Clemson, North Carolina



There are a number of possible scenarios for conference champions not mentioned and the at-large status of one-loss teams expecting to hover around the top four of the rankings.
Our "Four Commandments of the College Football Playoff" must be followed in determining the betting value for the following teams:

USC Wins Pac-12
The Trojans are the last man standing in the Pac-12. Two-loss UCLA, Oregon and Utah will not have the resume to hop any of the teams mentioned above, even with a conference title.
Just because the gate is open for USC doesn't mean the path isn't filled with landmines. USC must beat UCLA, and Oregon must deliver a knockout punch to Utah — the same Utes team that holds a tiebreaker over the Trojans.
If head coach Lincoln Riley is successful, a pair of two-touchdown underdog spots against Georgia and Ohio State await the Trojans.
The market has USC at 40-1 when the true number falls outside 100-1 considering how much help the Trojans would need.

Tennessee Secures At-Large Bid
The Volunteers put up as many points as possible in hopes of getting the attention of the committee. The true odds for Tennessee remain at 9-1 to win the national title if the committee selects good ol' Rocky Top.
There's a shade of value in the 12-1 number, but Tennessee would need an assist in the form of a TCU, Ohio State or Michigan loss.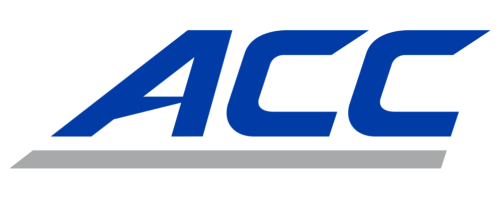 ACC Champion
Both Clemson and North Carolina survived Week 11 games to advance further into the national title picture.
Both teams have plenty in common, including a loss to Notre Dame and weak resumes compared to the remaining playoff field.
The good news is that the Tigers and Tar Heels will both be more than a touchdown favorite in their final two games, setting up an ACC Championship game that will produce a one-loss champion.
The Tigers are a heavy favorite to sweep their remaining schedule of South Carolina and Georgia Tech. That number falls to +140 when North Carolina is included in the conference championship.
Using the Action Network moneyline converter, Dabo Swinney's team projects at +380 against either Ohio State or Georgia. That moves Clemson's true odds for the national title to 60-1.
If the Tigers were to face any teams other than Ohio State and Georgia in the playoff, there would be plenty of value in the current 50-1 number.
This is the best number on the board before Week 12, but Clemson will need all aforementioned teams to stumble to have a chance to play in the Fiesta or Peach Bowl.
How would you rate this article?
This site contains commercial content. We may be compensated for the links provided on this page. The content on this page is for informational purposes only. Action Network makes no representation or warranty as to the accuracy of the information given or the outcome of any game or event.