NFL Week 1 Betting Market Unusually Fond of Unders
Credit:
Mark J. Rebilas-USA TODAY Sports. Pictured: Jalen Ramsey
Historically, more than 85% of NFL games receive the majority of bets on the over.
In Week 1, 10 games are getting the majority on the under, which is about five times more than usual.
Seven of those 10 are receiving more than 60%, and four are getting more than 70%.
All odds and percentages as of Tuesday at 3:30 p.m. ET
While perusing over/unders and betting-market percentages earlier today, I noticed something odd. Generally speaking, most folks love points and understandably love taking overs.
There are 3,840 NFL regular-season games in our database. Here's how the betting market has looked:
Overs getting 70+%: 1350 times (35.2%)
Overs getting 60+%: 2596 times (67.6%)
Overs getting 51+%: 3289 times (85.7%)
Unders getting 51+%: 443 times (11.5%)
Unders getting 60+%: 128 times (3.3%)
Unders getting 70+%: 30 times (0.8%)
Overs get the majority of the bets nearly 86% of the time. So in a normal week, you'd expect to see two or three games in which the over does not have the majority of bets. Meanwhile, popular unders are a rare occasion, especially those getting 60%-70% or more of bets.
That's why I was pretty darned surprised to see this week's betting percentages, which are pretty mature considering how long they've been out.
---
>> Sign up for The Action Network's daily newsletter to get the smartest conversation delivered into your inbox each morning.
---
TEN games are currently receiving the majority of bets on the under and ZERO overs are getting more than 55%. Quite an oddity.
And we're not just talking a bunch of unders getting 52% of bets or something like that. There are seven unders getting more than 60% of bets, and four of them are exceeding 70%.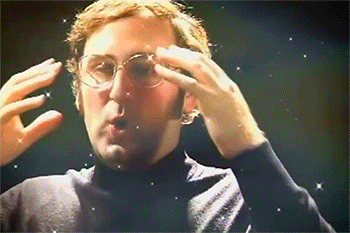 Mind-boggling to say the least.
This is especially interesting considering the plethora of high-scoring games this preseason due to the new helmet rule. For more on the impact that will have on over/unders, check out P.J. Walsh's breakdown with former NFL lineman Geoff Schwartz.
As he notes, unders have fared well in Week 1 historically, but not to such an extreme extent that result in crazy percentages such as this.
I do expect the percentages to drop a bit as we push toward Sunday, but we'll definitely end up with more public unders than expected.