Koerner's Tiers Report Card: Grading My 2019 Fantasy Football Draft Rankings
Credit:
Steven King/Icon Sportswire. Pictured: Chris Carson, Russell Wilson
Part of the process of ensuring accurate fantasy football projections is to regularly back-test. By looking at previous forecasts you can gain insights as to what you got right and what you got wrong — far too many people just move on to the next week or the next season without having an honest recap of how their predictions fared.
So with that in mind, I've taken a look back at my 2019 fantasy football draft tiers and graded each based on the advice given and how it compared to the eventual results.
Now let's recap what we learned from 2019 drafts and how we can apply those lessons in 2020.
Note: Factors out of my control (such as injuries) aren't heavily factored into the grades.

---
Jump To: QB | RB | WR | TE
---
QUATERBACKS
Tier 1
Patrick Mahomes, Kansas City Chiefs
Drafting Mahomes as the first quarterback off the board didn't quite pan out.
For starters, Lamar Jackson passed Mahomes as the QB1 in fantasy. He also missed two and a half games due to injury, which hurt his overall numbers. Of course there's a chance we'll see Mahomes' 50-touchdown potential return in 2020, so there could be value drafting him as the second overall QB, but I also think we'll find that waiting at QB will again be a winning strategy.
Grade: B+
Tier 2
Deshaun Watson, Houston Texans 
I was dead-on with Watson here.
His end-of-season rank as the QB4 is a bit misleading given he sat out Week 17 as the Texans had clinched their division — he posted the second-highest points per game (behind Jackson) on the season and established himself as part of the elite QB1 Tier.
Next season Watson will likely be the QB3 and will again be hard to pass up in Rounds 5-6.
Grade: A
Tier 3
Aaron Rodgers, Green Bay Packers
Andrew Luck, Indianapolis Colts
Luck announced his retirement shortly after publishing my draft tiers, so I'm not factoring him into the grade here.
Rodgers is no longer part of the elite fantasy QB Tier, but still posted top-10 numbers. He won't be ranked in the top-five again next year.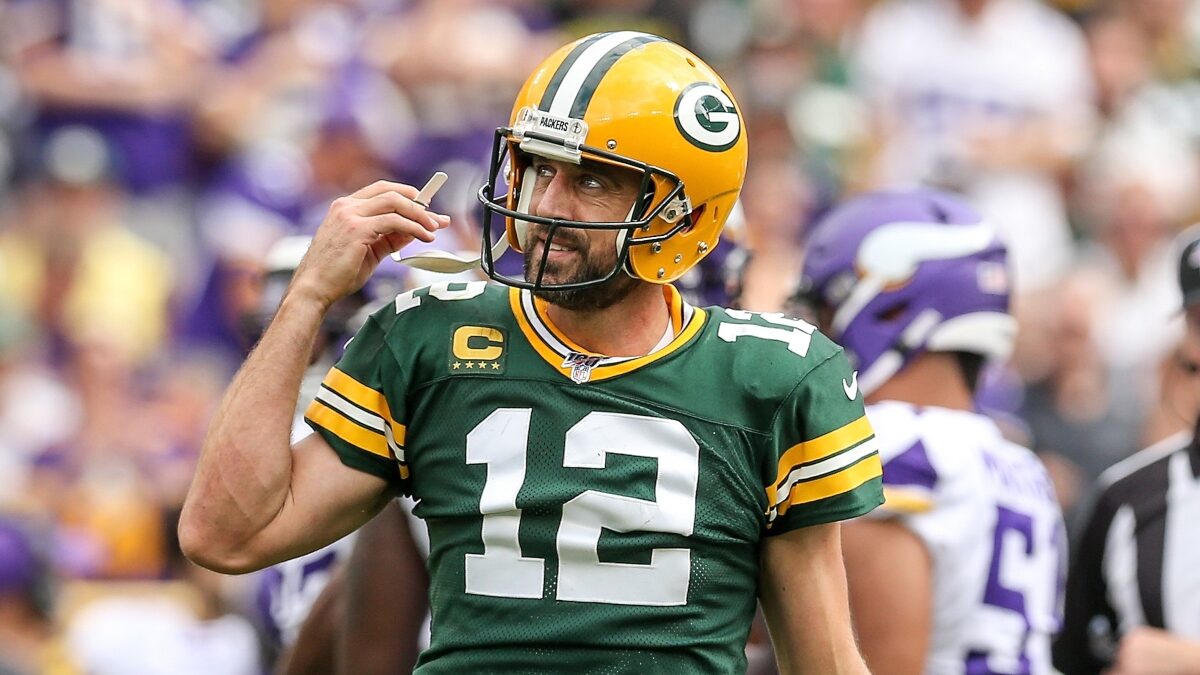 Urging people to pass on QBs in this range to instead draft running backs and wide receivers such as Josh Jacobs, Chris Carson, Chris Godwin and Calvin Ridley was absolutely good advice.
Grade: A+
Tier 4
Matt Ryan, Atlanta Falcons
Baker Mayfield, Cleveland Browns
Mayfield was the biggest QB bust in 2019, therefore projecting he had a good chance to finish top-five was a bit off.
It was very tricky to project Mayfield as my model indicated he could see quite a bit of regression from the 13-game sample of his rookie season, though the addition of Odell Beckham Jr. made it difficult to regress Mayfield too much. He was a consensus top-five QB heading into the season, but even then, drafting him within the top 100 picks was still too early.
If you listened to my advice for two-quarterback leagues and drafted Mayfield, it probably hurt you, so I'm going to dock myself on this tier.
Grade C-
Tier 5
Cam Newton, Carolina Panthers
Russell Wilson, Seattle Seahawks
Newton's 2019 was derailed by injury so I won't be including him in this grade, though I did specifically mention I would not target this Tier in drafts, so hopefully you avoided the bad luck that came with taking Newton.
I was pretty dead-on with Wilson, though. A lot of experts had him ranked a bit lower and called for quite a bit of regression in 2019, but I projected that his efficiency regression would be offset by an increase in pass attempts.
That's exactly what happened.
Wilson increased the number of rush attempts inside the 10-yard line from three to only six, but still managed to score three touchdowns on those attempts. My process for that prediction was solid and is what led me to have a ton of Chris Carson, so I won't ding myself too much for that.
Grade: B
Tier 6
Kyler Murray, Arizona Cardinals
Jameis Winston, Tampa Bay Buccaneers
Carson Wentz, Philadelphia Eagles
Dak Prescott, Dallas Cowboys
Drew Brees, New Orleans Saints
Jared Goff, Los Angeles Rams
Lamar Jackson, Baltimore Ravens
This was the Tier I highlighted as the one to target:
Murray, Winston, Prescott and Jackson all provide value given their current average draft positions (ADPs). I typically head into my drafts with these four as my ideal QB1 targets.
Those four QBs would typically come off the board in Rounds 9-13, which was late enough to build a solid core of RB/WR/TE, but I also didn't want to draft a QB too late because I did see massive upside in this Tier.
This ended up being a league-winning plan — all four finished inside the top 10 and provided massive value at their preseason ADP.
Grade: A+
Tier 7
Mitchell Trubisky, Chicago Bears
Josh Allen, Buffalo Bills
Ben Roethlisberger, Pittsburgh Steelers
Kirk Cousins, Minnesota Vikings
I always viewed this as the backup-plan Tier.
It was very rare that I couldn't get a QB from Tier 6. However, if all four QBs were scooped up before I could draft one, Trubisky was the upside flier I took.
He ended up a complete flop.
Trubisky struggled as a passer in his third season and did not use his rushing ability over the first 13 weeks. We saw a bit of his 300-yard passing and rushing upside at the end of the season, but he was nothing more than waiver-wire fodder by then.
The only upside for Trubisky drafters is that he was likely dropped very early and didn't kill you as streaming at QB was very easy to do this season with players like Ryan Tannehill, Ryan Fitzpatrick, Garner Minshew, Matt Stafford and Daniel Jones all providing value.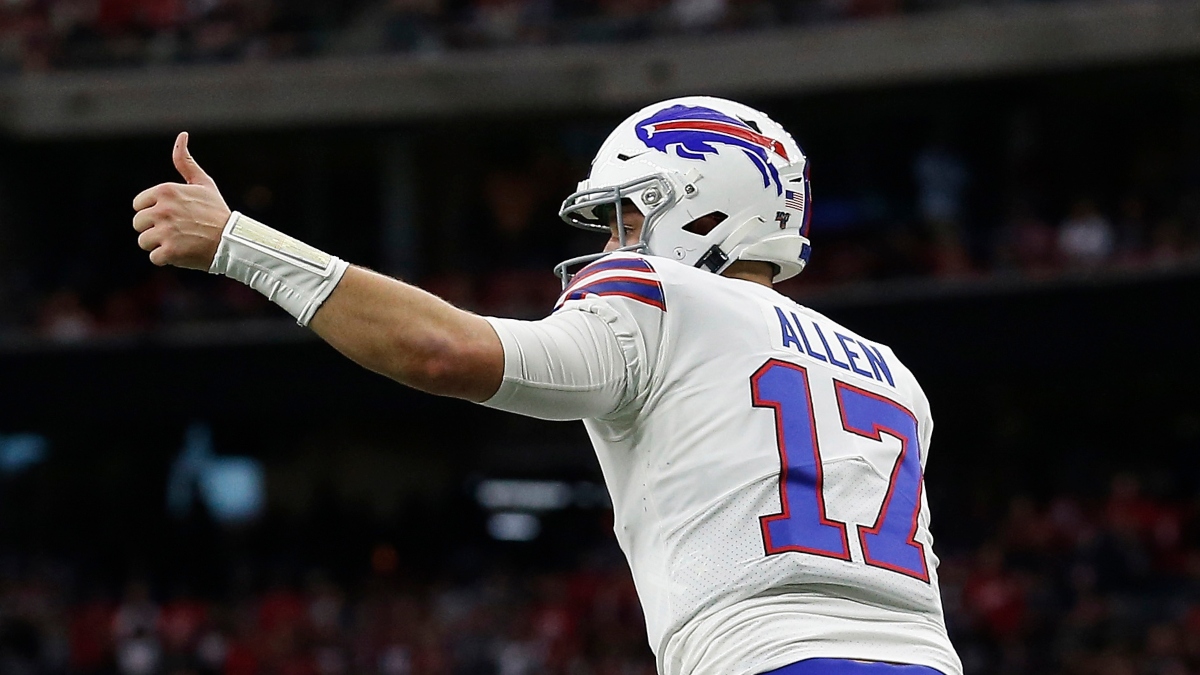 Meanwhile, Allen was able to maintain his rushing upside while improving as a passer. I expected John Brown and Cole Beasley to help Allen out a bit, but they really did make a huge difference.
Allen finished as the QB6 and will be on everyone's QB1 radar for 2020.
Grade: D
Tier 8
Tom Brady, New England Patriots
Philip Rivers, Los Angeles Chargers
This tier went exactly as planned.
People reached too early for these QBs in drafts — both had fairly disappointing seasons. And while Brady finished as the QB12 and Rivers as the QB15, end-of-season rankings can be misleading as they depend a lot on games played, and Brady and Rivers were near locks for 16 (which is why they're valuable in 2QB formats).
Grade: A
Tier 9
Jimmy Garoppolo, San Francisco 49ers
Jimmy G is very much fits the mold of Brady and Rivers: He'll give you steady production each week, but won't necessarily be a league winner. We'll want to seek out QBs like this in 2QB formats next season, but take chances on a higher-upside QB in 1QB leagues.
Grade: B+
Tier 10
Matthew Stafford, Detroit Lions
Derek Carr, Oakland Raiders
Stafford was a steal this late. Unfortunately, he suffered a back injury that derailed his season in Week 9. Therefore my "play through injury" take didn't quite pan out. In his eight games played, he ranked fourth in fantasy points per game.
Drafting him this late was a net win if you were able to replace him with any other starter after Week 9.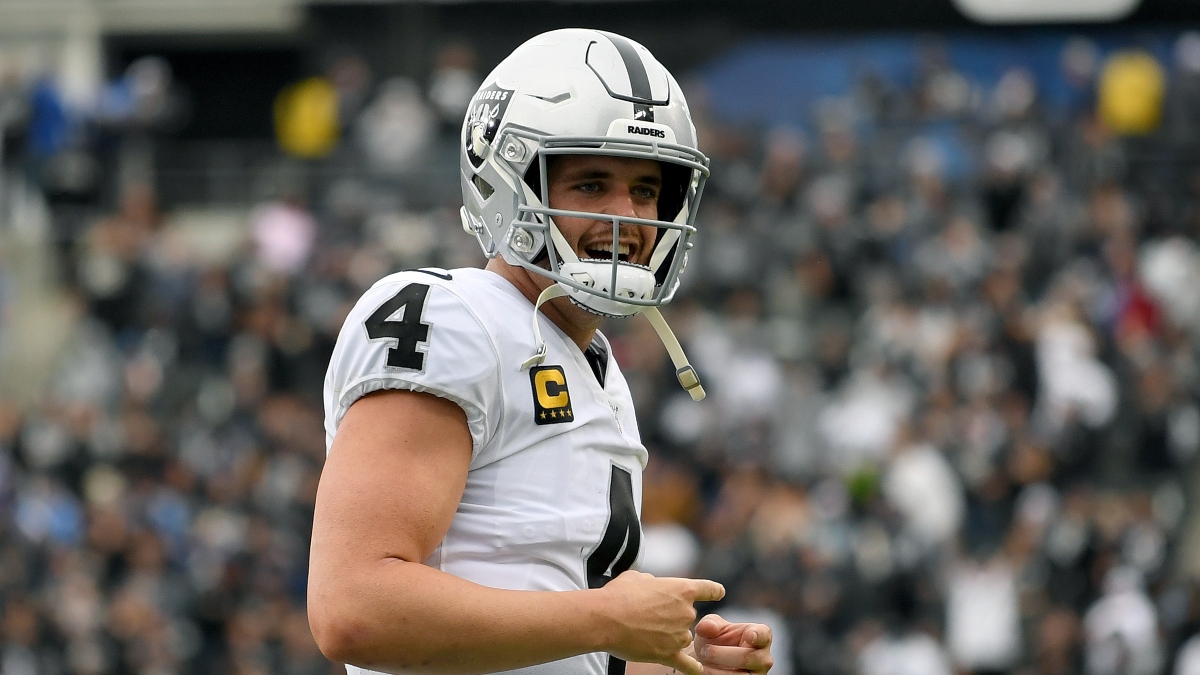 Carr was a mixed bag as the Antonio Brown experiment failed even more miserably than I feared. However, Carr was able to put up QB14 numbers without AB all season. A big part of that was due to the emergence of Darren Waller, who will be a low-end QB2 heading into next season.
Grade: B
Tiers 11-14
Sam Darnold, New York Jets
Andy Dalton, Cincinnati Bengals
Marcus Mariota, Tennessee Titans
Nick Foles, Jacksonville Jaguars
Eli Manning, New York Giants
Joe Flacco, Denver Broncos
Dwayne Haskins, Washington Redskins
Case Keenum, Washington Redskins
Josh Rosen, Miami Dolphins
Ryan Fitzpatrick, Miami Dolphins
Daniel Jones, New York Giants
Since I advised not drafting QBs this late, it's not worth analyzing each of these tiers, though Foles as a late-round flier was interesting advice.
The Jaguars' passing game turned out to have some sneaky upside with coordinator John DeFilippo and their talented WR corps, it just turned out to be Minshew who ran that offense. I'm giving myself a mixed grade for that call.
Grade: B
Overall QB Tiers Grade: A+
I do think my overall blueprint for drafting quarterbacks was spot on. You really couldn't go wrong with the four QBs I targeted in Tier 6.

If you were able to land on Jackson in Rounds 10-12, congrats. He finished as the QB1 and will be the first selected in 2020 drafts. He has so much upside with his arms and legs that I just might find that it isn't worth waiting at QB next season, though I will have a much better idea of my strategy in the coming months.
---
RUNNING BACKS
Tier 1
Saquon Barkley, New York Giants
Christian McCaffrey, Carolina Panthers
Alvin Kamara, New Orleans Saints
Ezekiel Elliott, Dallas Cowboys
Barkley, Kamara and Elliott all look like busts compared to McCaffrey, however, Barkley and Kamara turned it up in the fantasy playoffs and posted top-five scores the week of championships. It's quite possible those two ended up on a high percentage of league-winning teams.
Either way, if the fate of your season came down to your first-round pick, it's likely because the rest of your team was a bit lackluster.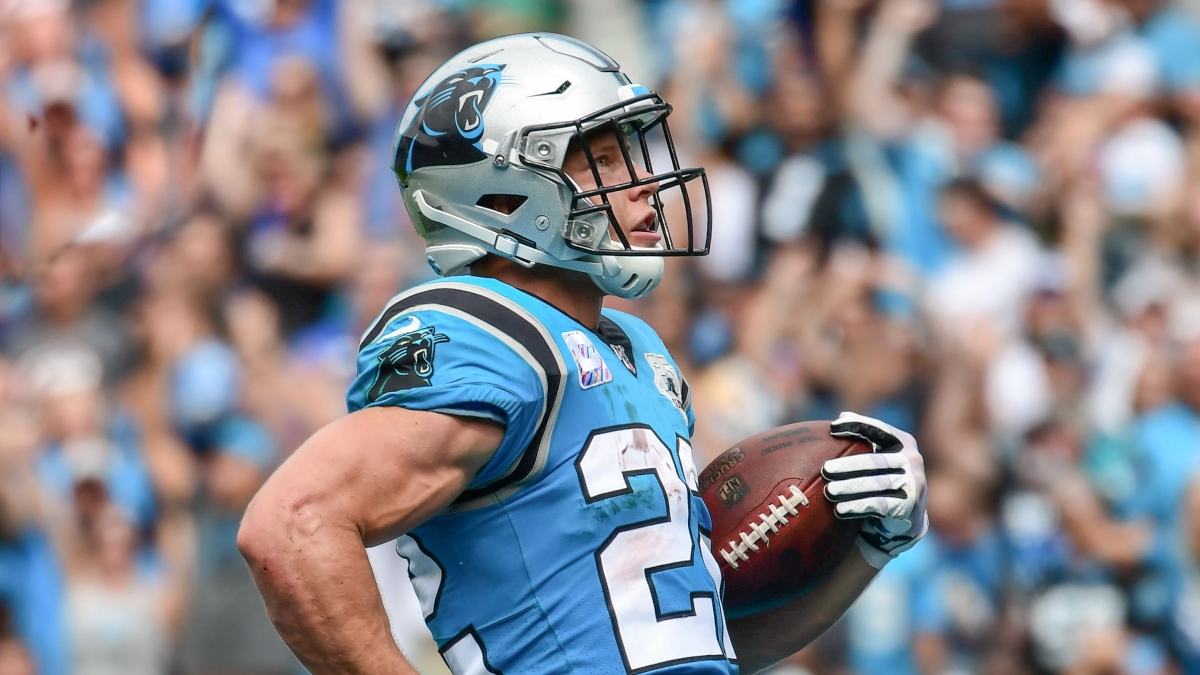 It's really hard to grade this tier as I had Barkley ranked ahead of McCaffrey. And while I admitted it was a coin flip between the two, I ended up with more CMC in best ball drafts as I would take him 50% of the time with the first pick and 100% of the time with the second pick. Given the consensus ranked these four in the exact order as I did, it ultimately came down to luck in draft order — that's why I emphasize not stressing out over your first pick since it's typically assigned to you.
Grade: B
Tier 2
David Johnson, Arizona Cardinals
I really did not want to get stuck drafting DJ this season. Given that the fifth pick was too early to draft a WR, and that the dynamics of Round 2-3 in the No. 5 slot really called for taking a RB, it was a situation to avoid.
But draft order comes down to luck in most leagues.
DJ ended up losing his job outright to Kenyan Drake, which made him one of the biggest first-round busts we've seen in quite some time. Like I said, the fifth overall pick really was "fantasy purgatory."
Grade: B+
Tier 3
James Conner, Pittsburgh Steelers
Le'Veon Bell, New York Jets
This was a good tier to pass on as anyone who drafted either running back had a huge hole to climb out of.
I felt Bell was a bit overrated heading into the season and wanted to target the WRs in this range instead. And this ended up being an injury-plagued season for Conner, who had been the last pick in most of my drafts the previous season.
Grade: B+
Tier 4
Joe Mixon, Cincinnati Bengals
Todd Gurley, Los Angeles Rams
Nick Chubb, Cleveland Browns
Melvin Gordon, Los Angeles Chargers
Dalvin Cook, Minnesota Vikings
This tier was a headache to project, though I was dead-on forecasting Chubb and Cook as the safer bets while avoiding Mixon, Gurley and Gordon worked out for the most part.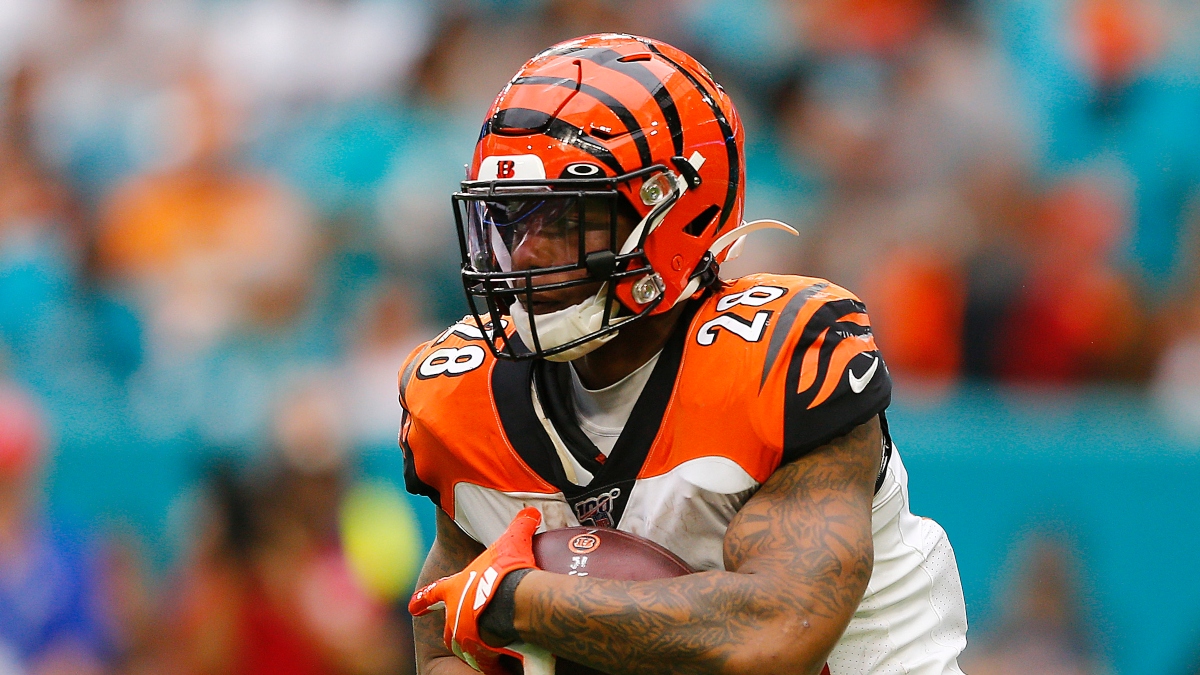 Mixon was one of the biggest busts at the position until he turned things around after the Bengals' Week 9 bye. Gurley managed to stay healthy all season and ended as the RB11. He ended up finishing close to where I had his season-long projections, which was surprising due to the uncertainty of his worrisome knee injury that slowed him down at the end of 2018.
Grade: A-
Tier 5
Damien Williams, Kansas City Chiefs
It was bold highlighting a single player in my Frozen Pond/FYRE Festival tier this season.
Williams flashed his potential in this Chiefs offense when he was 100% healthy, but injuries derailed his 2019 season, which I hinted could be an issue given he hadn't been a workhorse back over his previous five season.
The main takeaway was to not spend high draft capital at a position we can find value at much later. That turned out to be true.
Grade: A
Tier 6
Aaron Jones, Green Bay Packers
Derrick Henry, Tennessee Titans
Leonard Fournette, Jacksonville Jaguars
Marlon Mack, Indianapolis Colts
Kerryon Johnson, Detroit Lions
Josh Jacobs, Oakland Raiders
Devonta Freeman, Atlanta Falcons
This was the tier I targeted in most of my drafts. It featured players who greatly outperformed their ADP (Jones, Henry, Fournette and Jacobs). And even the misses offered value whenever they were healthy (Mack, Johnson and Freeman).
Overall, this tier was an absolute gold mine.
Grade: A+
Tier 7
Chris Carson, Seattle Seahawks
Another bold call to highlight a player in his own tier and to target heavily. But Carson was every bit as good as I thought he would be this year, and then some.
Grade: A+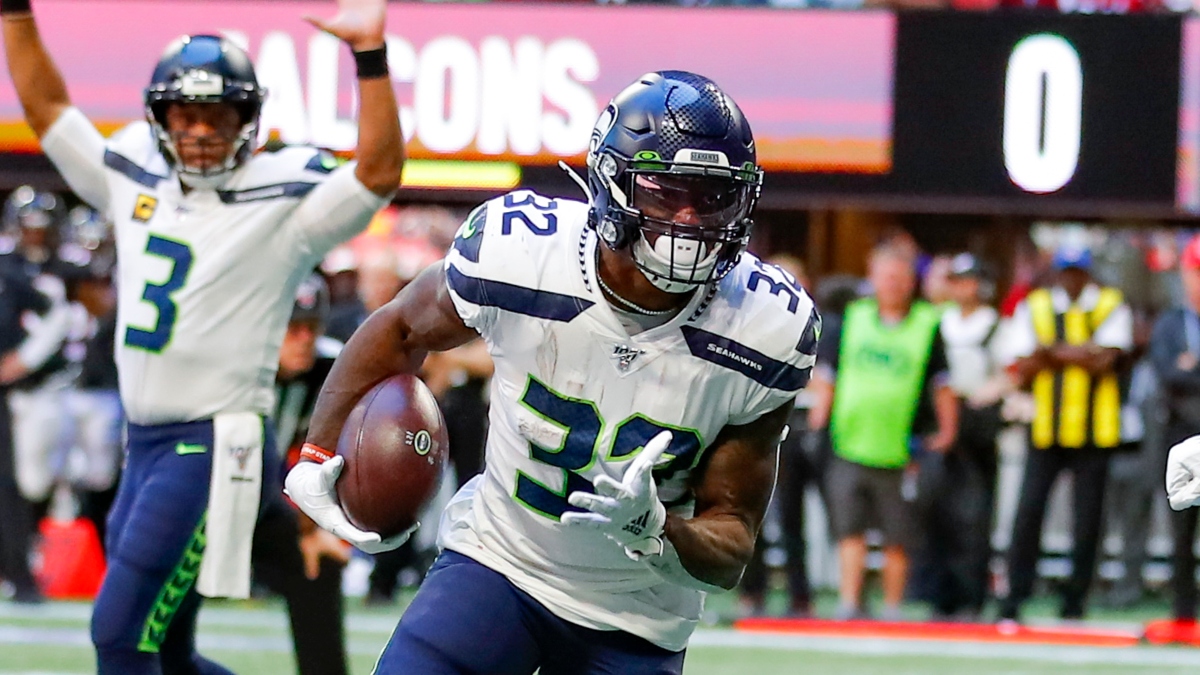 Tier 8
Mark Ingram, Baltimore Ravens
Sony Michel, New England Patriots
Ingram ended up scoring 10 rushing touchdowns and catching another five. He shattered my expectations, a lot of which had to do with the emergence of Jackson and the Ravens offense. This is not to take anything away from what Ingram did, of course. But in terms of process, Carson had a much steadier role/workload that made him a more reliable play week-in and week-out.
I'll still grade myself harshly for doubting Ingram's TD upside.
Grade: F
Tier 9
Kenyan Drake, Miami Dolphins
Phillip Lindsay, Denver Broncos
James White, New England Patriots
Tarik Cohen, Chicago Bears
Lamar Miller, Houston Texans
David Montgomery, Chicago Bears
I had Drake ranked four slots higher than his ADP heading into the season, so I ended up with him on a couple of teams. There was no way of knowing he would go from being a RB3/Flex option to an RB1 in the fantasy playoffs.
I rarely drafted Montgomery given the demand for him and an ADP that was much higher than my ranks. He struggled his rookie season but flashed some of his potential. He may end up being a guy I target if his price drops next year.
Grade: B+
Tier 10
Tevin Coleman, San Francisco 49ers
Derrius Guice, Washington Redskins
LeSean McCoy, Buffalo Bills
Latavius Murray, New Orleans Saints
Darrell Henderson, Los Angeles Rams
Jordan Howard, Chicago Bears
Rashaad Penny, Seattle Seahawks
I admitted that this tier was essentially going to come down to luck.
Murray was the No. 1 ranked RB in my Undervalued Upside Ratings — it's the main reason he was my highest-owned RB this season. My reasoning was that Murray could provide flex value some weeks, and whenever Kamara was out, Murray would offer low-end RB1 value. Sure enough, Kamara missed Weeks 7 and 8, and Murray was the No. 1 overall RB over that stretch.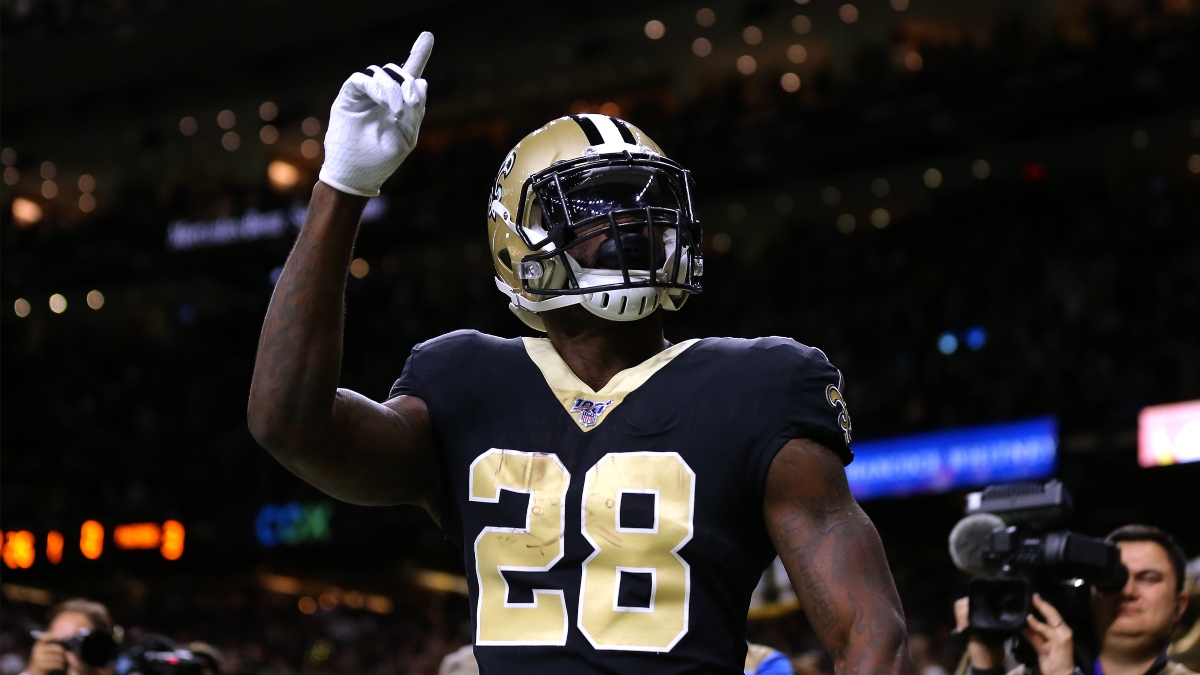 Those two games alone made him worth drafting in this range.
Grade: A+
Tier 11
Austin Ekeler, Los Angeles Chargers
Dion Lewis, Tennessee Titans
Jerick McKinnon, San Francisco 49ers
Peyton Barber, Tampa Bay Buccaneers
Royce Freeman, Denver Broncos
Miles Sanders, Philadelphia Eagles
I heavily targeted Ekeler in best ball drafts once Melvin Gordon began his holdout. But by the time I wrote my draft tiers, Ekeler's ADP had moved up enough to complicate his value. He ended up finishing as the RB7 on the season despite MG3 only holding out for four games.
It turned out to be a situation in which targeting both RBs would have paid off. Given where Ekeler went in the draft though, he was very much a league winner.
Grade: A-
Tier 12
Nyheim Hines, Indianapolis Colts
Kalen Ballage, Miami Dolphins
Ito Smith, Atlanta Falcons
Adrian Peterson, Washington Redskins
Ronald Jones II, Tampa Bay Buccaneers
Chris Thompson, Washington Redskins
Jamaal Williams, Green Bay Packers
C.J. Anderson, Detroit Lions
Duke Johnson Jr., Cleveland Browns
Carlos Hyde, Kansas City Chiefs
Giovani Bernard, Cincinnati Bengals
Jalen Richard, Oakland Raiders
While backs like Kamara, Barkley and Jacobs missed one to two games at a time, not many starting RBs missed extended time due to injury this season, so we didn't see as much value from this tier as in years past.
The only backup who became a league winner was Raheem Mostert.
The strategy of hoarding these types of backs is essential for building out your bench, but it didn't quite pan out this season. Injury luck for starting RBs will likely regress next year, though, and could give this strategy more value in 2020.
Grade C-
Overall RB Tiers Grade: B+
My overall RB strategy was sound. The first couple rounds depend completely on the draft order you were assigned. But for the mid-rounds, you likely would've ended up with a heavy dose of Aaron Jones, Derrick Henry, Chris Carson and Latavius Murray with my rankings and advice.

Using your bench to stash a ton of RBs would have likely benefited your team overall as opposed to having multiple QBs or TEs taking up space.
---
WIDE RECEIVERS
Tier 1
Davante Adams, Green Bay Packers
DeAndre Hopkins, Houston Texans
This Tier may feel like a bust, but Hopkins and Adams were the WR6 and WR7 in terms of fantasy points per game. Adams missed four games due to injury, then took a few games to get back to 100%.
I don't regret the process of targeting WR early in drafts as we were avoiding RBs like James Conner and Le'Veon Bell in the process.
Grade: C+
Tier 2
JuJu Smith-Schuster, Pittsburgh Steelers
Julio Jones, Atlanta Falcons
Odell Beckham Jr., Cleveland Browns
Tyreek Hill, Kansas City Chiefs
Michael Thomas, New Orleans Saints
Mike Evans, Tampa Bay Buccaneers
This ended up being a very volatile tier.
Smith-Schuster and Beckham ended up being huge busts while Thomas ended up the obvious league winner. Either way, if I ended up with a pick in the 7-10 range, I would typically end up with two guys from this tier which ended up panning out given my overall strategy.
Grade: C+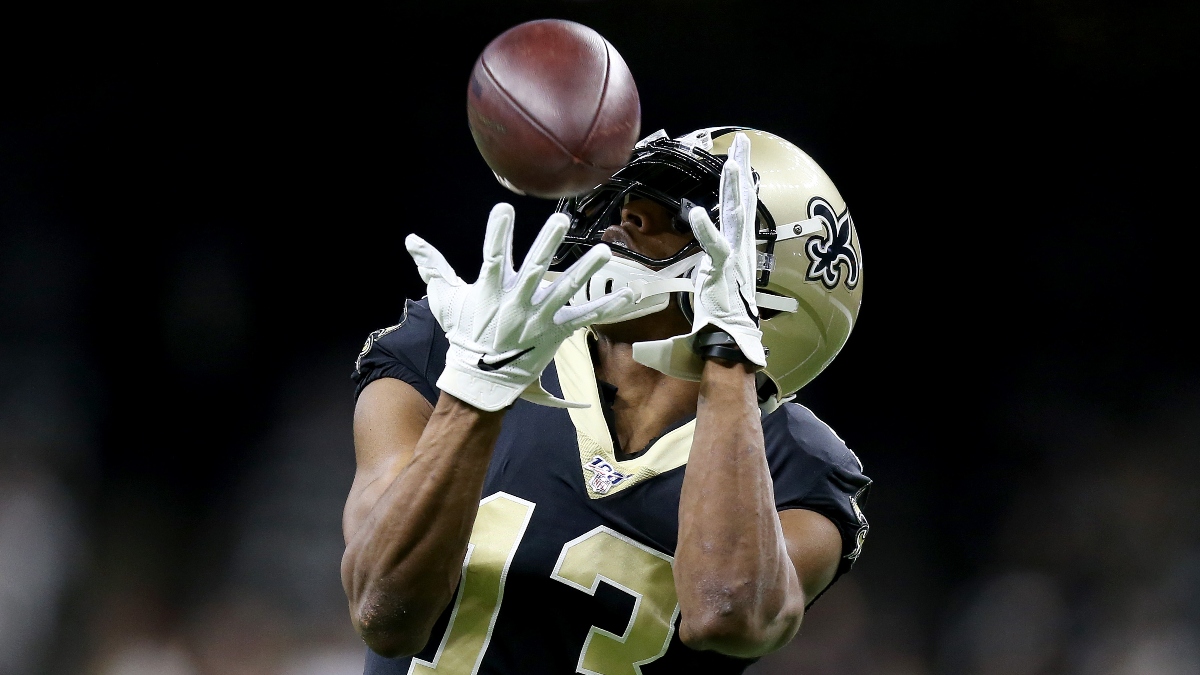 Tier 3
Antonio Brown, Oakland Raiders
Parsing Brown out into his own "avoid at all costs" tier paid off. I was very worried the Antonio Brown experiment would end in a disaster — I even projected it had a 10-15% chance of backfiring big time, but I had no idea it would end quite the way it did.
Either way, I would hope you ended up with zero AB shares after reading my draft tiers.
Grade: A+
Tier 4
Keenan Allen, Los Angeles Chargers
Adam Thielen, Minnesota Vikings
T.Y. Hilton, Indianapolis Colts
Stefon Diggs, Minnesota Vikings
Amari Cooper, Dallas Cowboys
Being able to get Christian McCaffrey second overall then a WR combo of Allen and Diggs over the next two rounds is a perfect start to a draft.
That turned out to be 100% true, but mostly due to landing CMC with the second overall pick. Getting two WRs in this range made a ton of sense and it wasn't until Rounds 3-5 when I felt anyone with a top-five pick needed to take another RB.
Grade: B+
Tier 5
Brandin Cooks, Los Angeles Rams
Kenny Golladay, Detroit Lions
Robert Woods, Los Angeles Rams
Julian Edelman, New England Patriots
I was constantly having to defend ranking Golladay this high. Talent wise, I felt he was a potential WR1. And between falling down on the 1-yard line, missing a pass in the end zone and having touchdowns called back due to tacky fouls, there were about four to six plays I highlighted in which he just missed a score in his rookie season.
Sure enough, he erupted as the WR3 overall in 2019 and played a huge part in winning a few of my leagues.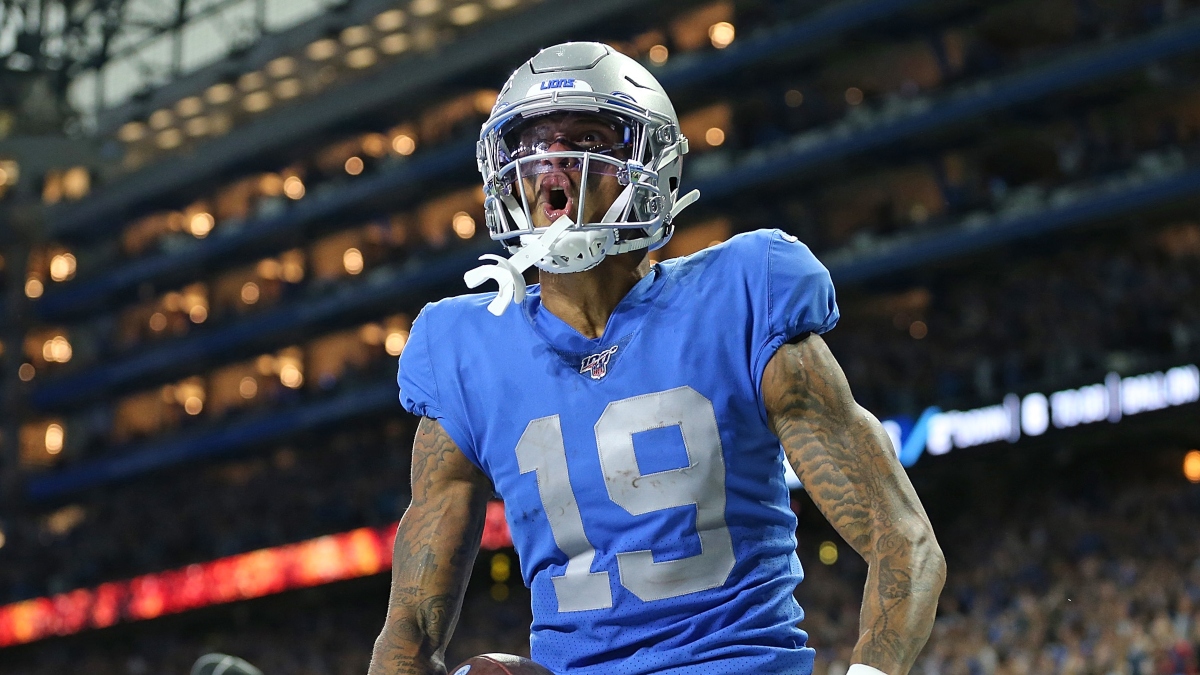 What was even more incredible about his season totals is that Stafford missed half of the season, so Golladay had Jeff Driskel and David Blough throwing him the ball in the other eight games.
Grade: A+
Tier 6
Cooper Kupp, Los Angeles Rams
Calvin Ridley, Atlanta Falcons
Chris Godwin, Tampa Bay Buccaneers
Tyler Lockett, Seattle Seahawks
D.J. Moore, Carolina Panthers
It was good to call attention to this tier as one we shouldn't let slip by — depending on your draft order, it really was imperative to have two to three WRs before this tier was off the board.
There really wasn't a bust from this tier.
Grade: A
Tier 7
Tyler Boyd, Cincinnati Bengals
Jarvis Landry, Cleveland Browns
Alshon Jeffery, Philadelphia Eagles
Mike Williams, Los Angeles Chargers
Allen Robinson, Chicago Bears
Another solid tier that allowed you to select your WR3 if your draft strategy prevented you from doing so before Tier 6 dried up. Jeffery was the injury landmine from this tier, but most of these WRs panned out pretty well.
I was pretty neutral on this tier overall, therefore I'll give myself a neutral grade.
Grade: C+
Tier 8
Corey Davis, Tennessee Tians
Marvin Jones, Detroit Lions
Robby Anderson, New York Jets
A.J. Green, Cincinnati Bengals
Dede Westbrook, Jacksonville Jaguars
Will Fuller V, Houston Texans
Dante Pettis, San Francisco 49ers
Christian Kirk, Arizona Cardinals
Sterling Shepard, New York Giants
Courtland Sutton, Denver Broncos
Sammy Watkins, Kansas City Chiefs
Larry Fitzgerald, Arizona Cardinals
James Washington, Pittsburgh Steelers
Oh A.J. Green.
Who knew a multi-week ankle injury would turn into a season-ending one?
There was a point at which, if he fell to me, I thought it would be worth the risk. But luckily he was being drafted a bit higher than my rankings at the time, so I ended up with zero shares.
In hindsight, I would have stressed to draft upside in this range. You likely already had three WRs by this point, so any player drafted from this point on would have been a bench stash or flex option.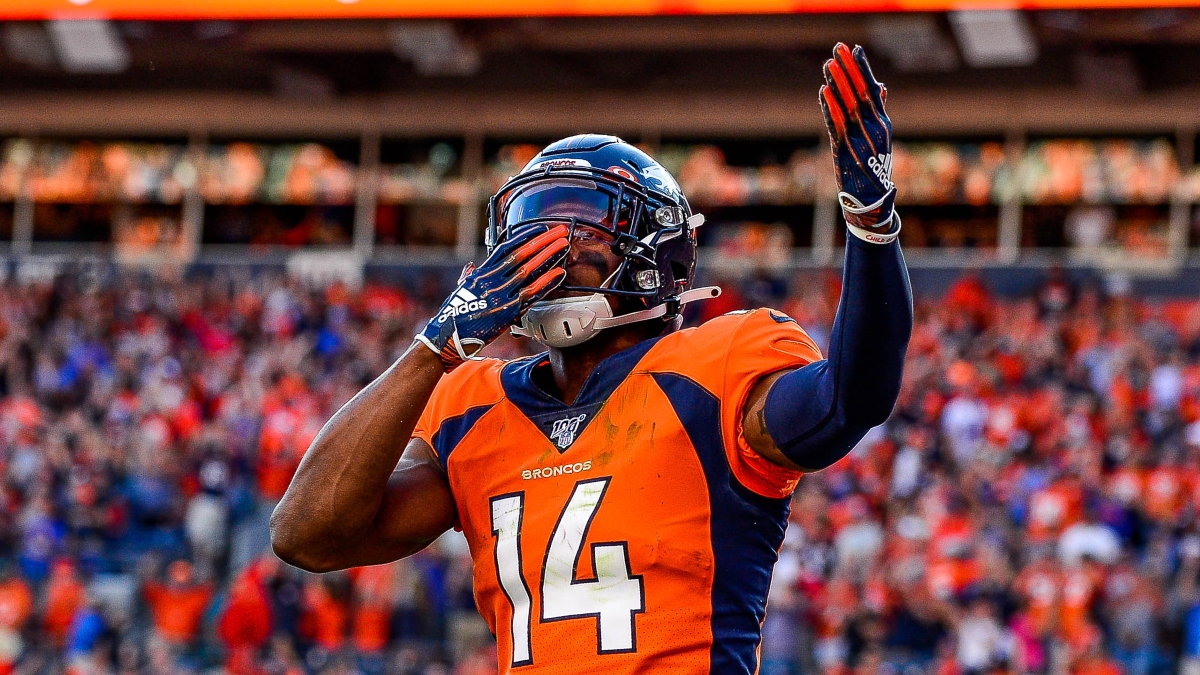 Sutton was a bit raw his rookie season, but was worthy of a flier in this range simply due to his upside. Generally it's much easier to find a safe option at WR in a pinch vs. stashing a talent like Sutton at a cheap price. It will be a lesson I take note of for this range next season, though the player I'm already eyeing who would fit that bill for 2020 is Marquise Brown.
Grade: C-
Tier 9
Curtis Samuel, Carolina Panthers
Tyrell Williams, Oakland Raiders
Emmanuel Sanders, Denver Broncos
Mohamed Sanu, Atlanta Falcons
Marquez Valdes-Scantling, Green Bay Packers
DeSean Jackson, Philadelphia Eagles
Jamison Crowder, New York Jets
Kenny Stills, Miami Dolphins
Anthony Miller, Chicago Bears
Keke Coutee, Houston Texans
Michael Gallup, Dallas Cowboys
Geronimo Allison, Green Bay Packers
I did identify that you should have absolutely been shooting for upside by Tier 9. MVS and Coutee didn't pan out, but Gallup and Miller did.
We obviously shouldn't be banking on WRs from this range to live up to their ceiling, but it's worth taking a shot or two at upside. If you happened to land Gallup or Miller, it gave you a solid WR2/3 to use heading into the fantasy playoffs.
Grade: B+
Tier 10
D.K. Metcalf, Seattle Seahawks
Devin Funchess, Carolina Panthers
Albert Wilson, Miami Dolphins
Donte Moncrief, Pittsburgh Steelers
Quincy Enunwa, New York Jets
I made it a point to highlight Metcalf, and he was the only WR from this tier to pan out — another example of how important it is to target players with the most upside in this range.
You have nothing to lose, really.
I noticed that my approach to rookies tends to be that it's best to avoid the ones everyone wants (if their ADP is higher than my rankings), but that it's worth targeting their upside much later in the draft when we can take advantage of their wide range of outcomes.
Grade: B+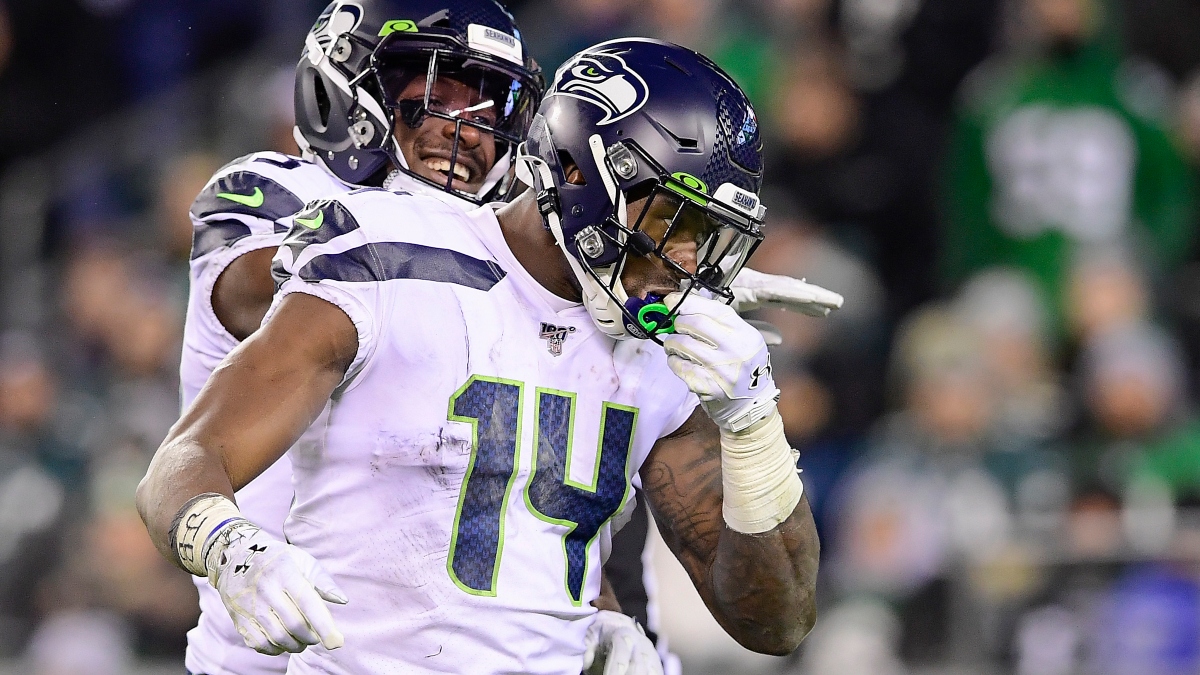 Overall WR Tiers Grade: B-
Wide receiver was a pretty rough position this season — there seemed to be a higher rate of bad injury luck.

Another factor that may be overlooked was the higher rate of bad injury luck at QB: Drew Brees, Patrick Mahomes, Cam Newton, Ben Roethlisberger, Matthew Stafford and, if you want to include him, Andrew Luck all missed multiple games. It made a bigger impact than most realize, but the position should rebound in a big way next season — we shouldn't see nearly as many busts in the top-20 ADP.
---
TIGHT ENDS
Tier 1
Travis Kelce, Kansas City Chiefs
Kelce had only one touchdown though seven games, when Mahomes had just suffered what looked like a multi-week injury. At that point in the season, it looked like burning an early-round pick on Kelce was a bad move. But sure enough, Kelce ended up finishing as the No. 1 overall TE by 14 points.
Turning 31, I think Kelce will be co-TE1 with George Kittle heading into 2020 drafts.
Grade: A
Tier 2
George Kittle, San Francisco 49ers
Zach Ertz, Philadelphia Eagles
Each TE ended up finishing inside the top-five at the position despite missing one to two games each due to injury. Both proved once again how predictable the position can be due to its scarcity.
Grade: A-
Tier 3
Evan Engram, New York Giants
Hunter Henry, Los Angeles Chargers
O.J. Howard, Tampa Bay Buccaneers
The Consolation Tier ended up being a massive disappointment.
Engram and Henry were great when healthy, but both suffered multi-week injuries, while Howard was a bust in a true sense. We could have underestimated the impact Bruce Arians would have on Tampa Bay's TE situation. Howard ended up in Arians' doghouse and became droppable by Weeks 4-5.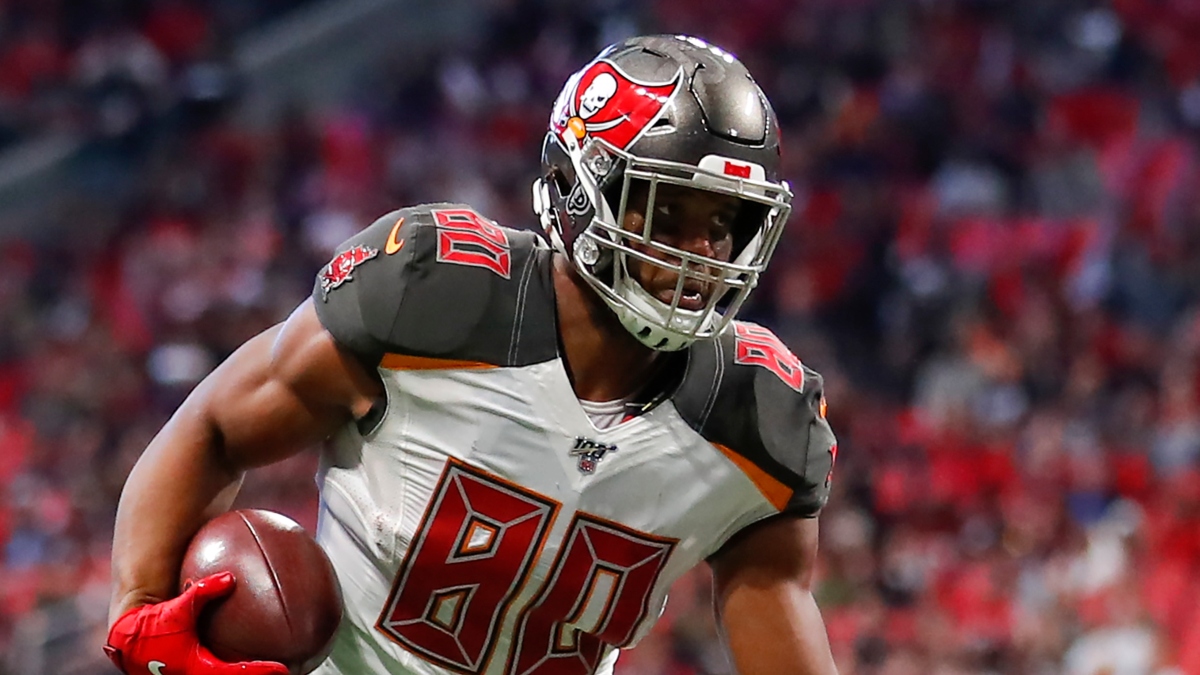 It's difficult to grade how I handled this tier because I urged to target Tiers 1-2 or wait longer to find a potential "2018 George Kittle" later in the draft. Everyone had these TEs ranked in this range, and typically any draft I was in there was someone willing to reach for them before I was.
This tier feels like a bit of a wash in terms of advice.
Grade: C+
Tier 4
Vance McDonald, Pittsburgh Steelers
McDonald sure wasn't a 2018 Eric Ebron. And to be fair, he didn't have a chance once Ben Roethlisberger went down in Week 2. It wasn't until about Weeks 4-5 that it was clear he was droppable. Hopefully those who drafted him were able to pick up Darren Waller, Mike Gesicki or Ryan Griffin.
Grade: D+
Tier 5
Austin Hooper, Atlanta Falcons
Eric Ebron, Indianapolis Colts
David Njoku, Cleveland Browns
Jared Cook, New Orleans Saints
I loved Hooper heading into 2019. I felt he was overlooked at his ADP and had the potential to become Matt Ryan's No. 2 option at various points. It's likely that it was a combination of those factors that led to his eventual breakout, and I was glad to have him in a few leagues.
He was the No. 1 TE in fantasy football before he suffered his Week 10 knee injury, but I'm not going to dock myself too much for that given this prediction was a clear win and it's important to hit on players like this outside of the top 100 ADP as that's what helps you win your leagues.
Grade: A
Tier 6
Jimmy Graham, Green Bay Packers
Trey Burton, Chicago Bears
Kyle Rudolph, Minnesota Vikings
Delanie Walker, Tennessee Titans
Jack Doyle, Indianapolis Colts
Mark Andrews, Baltimore Ravens
At this point, you might as well take a flier on a high-upside player like Andrews. If Lamar Jackson grows as a passer, it'll likely result in Andrews becoming an every-week TE1. This makes him a potential 2018 Kittle-type pick: Andrews flashed in his rookie season, but could become a stud in Year 2.
Highlighting Andrews from this tier was a huge hit — he really was a 2018 Kittle-type pick in every sense. Andrews was drafted outside the top 12-15 TE in most leagues and ended up finishing as the TE2 overall.
Grade: A+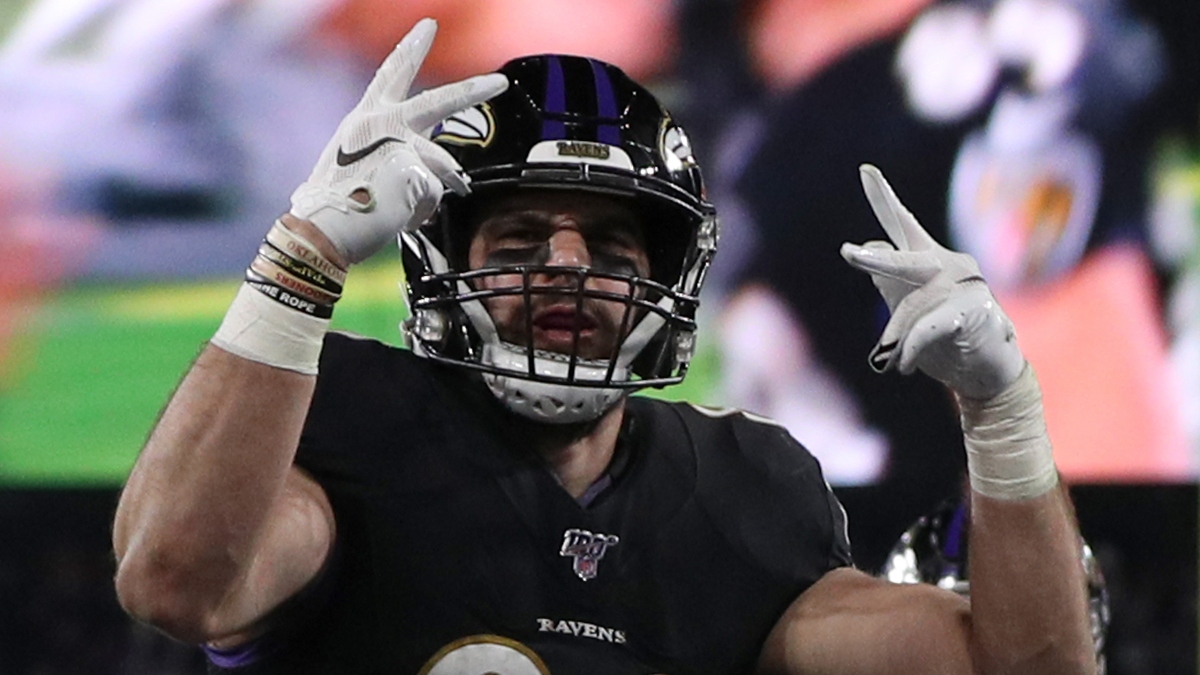 Tier 7
Jordan Reed, Washington Redskins
T.J. Hockenson, Detroit Lions
Dallas Goedert, Philadephia Eagles
Noah Fant, Denver Broncos
Reed didn't play a snap in the 2019 season, so I won't dock myself much for saying he'd be a desperation Week 1 streamer play.
Goedert, in hindsight, was such a steal this late in the draft. I had mentioned that if Ertz were to miss time, Goedert would be a potential weekly top-five TE play. I also forecasted that he could sneak into the low-end TE1 discussion, even when Ertz was healthy. That's exactly what happened given Ertz played Weeks 1-16 and Goedert still managed to end the season as the TE10.
Goedert is going to offer massive value in 2020 and could be the TE I end up targeting the most.
Grade: A+
Overall TE Tiers Grade: A
My draft plan at TE was pretty much flawless as it turned out — attack the Big 3, and if I wasn't able to land one of them, wait to get Austin Hooper, Mark Andrews or stash Dallas Goedert.
Vance McDonald's ADP was a bit higher than my rankings, but I liked his upside enough to "reach" for him in a few best ball drafts. That was my one main regret at TE, but given that Big Ben went down Week 2, it's hard to knock it too much from a process standpoint.
Overall, I would hope that if you made decisions based on my tiers and strategy, you were able to crush at TE this season.
How would you rate this article?