NFL Defensive Player of the Year Awards Odds, Picks: 2 Names To Bet Right Now
Credit:
Ezra Shaw/Getty Images. Pictured: Aaron Donald.
We continue to dig into season-long awards bets for the 2022 NFL season.
I'm previewing each awards market over the next week and returning to these all season. Today, we're looking at Defensive Player of the Year (DPOY).
DPOY isn't the sexiest award but before you just tune out, you should know that this is actually the most predictable award on the slate, and thus may be the one we can find great value on as bettors.
I see two must-bet DPOY options, but before we narrow the field, let's start by building a historical profile of recent DPOY winners.
Be sure to check out all the other award picks if you haven't already:
Who Wins Defensive Player of the Year?
Look at the patterns from the last 10 DPOY winners:
2021 T.J. Watt, Steelers
2020 Aaron Donald, Rams
2019 Stephon Gilmore, Patriots
2018 Aaron Donald, Rams
2017 Aaron Donald, Rams
2016 Khalil Mack, Raiders
2015 J.J. Watt, Texans
2014 J.J. Watt, Texans
2013 Luke Kuechly, Panthers
2012 J.J. Watt, Texans
1. We like repeat DPOY winners.
That's the first thing that jumps out. Six of the 10 winners are just two dudes. Both J.J. Watt and Aaron Donald won DPOY three times in dominant four-year stretches. That means 40% of our recent winners had already won before.
Only eight men have multiple DPOYs in league history, but it's a heck of a list if you make it. Donald and Watt joined Ray Lewis, Reggie White, Bruce Smith, Lawrence Taylor (three times), Mike Singletary, and Joe Greene. Oh hey, Hall of Fame!
2. The same guys get votes year after year.
Defense is about respect. Once the league's elite earn voters' respect, they tend to get votes year after year. There are only 50 voters, each with one vote. Even still, Donald has received at least one vote seven straight seasons.
The bigger takeaway: six of our last 10 winners got at least one DPOY vote the year before. That would narrow the field dramatically — to just three players, it turns out. Only Donald, T.J. Watt and Micah Parsons received a vote last year.
3. Modern winners get after the quarterback.
Eight of our 10 recent DPOYs were ferocious pass rushers.
Gilmore and Kuechly don't fit the bill. Gilmore led the league in interceptions and passes defensed for the No. 1 Patriots defense. Kuechly played linebacker at the heart of a top-three Panthers defense.
The other eight got after the QB to the tune of 17.1 sacks on average their winning seasons. All eight had at least 11 sacks. The bar is high.
4. We're looking for a defender in his prime, ideally age 25-to-29.
Eight of our 10 DPOY winners were between the ages of 25 and 29 when they won, with an average age of just under 26 over the past decade.
Kuechly and J.J. Watt were sophomore breakout winners at 22 and 23. The last winner in their 30s was Charles Woodson in 2009. Most DPOYs are in their prime.
So we need a great defender in his prime, preferably a pass rusher. But there's one other pattern that may surprise you.
5. This isn't typically a team award. DPOY is about individual brilliance.
Defense is notoriously difficult to judge, so you might think voters just take the best defender from one of the league's best defenses. But that's not necessarily the case.
Only five of our 10 DPOYs played on a defense that finished top-10 in points per game allowed. Only three finished top-five. DVOA was more of a predictor, but not much. Six of our 10 DPOYs played for teams that finished top-seven in Defensive DVOA. The average DPOY finished ranked 10th in points per game and ninth in DVOA.
There's only two players on the entire list whose defenses finished top-three in both points per game allowed and Defensive DVOA — and it's our two positional outliers, Gilmore and Kuechly. In fact, three DPOYs even finished 20th or worse in points per game
You do at least need to play on a decent team. All 10 winners finished over .500, averaging 10.9 wins, but only one had more than 12 wins.
When there's one super elite defense, voters go for best-player-best-team. Otherwise, they tend to just pick the best defender.
So what are we looking for in a Defensive Player of the Year?
We really just want the league's best defender in their prime, regardless of team performance, and all the better if they've established themselves as a previous DPOY vote getter or winner.

Let's look at 10 long shots, then focus on the six players with the best odds…
5 Long Shots Who May Not Fit the Bill
Derwin James, Chargers +5000
You didn't see a safety on the list of recent DPOY winners above, but it wouldn't be unprecedented. Three safeties won in the previous decade, and James has received votes the past few years for Comeback Player of the Year and Defensive Rookie of the Year, so he's already on voters' radar. But there may be better Chargers candidates.
Chase Young, Commanders +4000
Young was a hot candidate for DPOY last year before Washington's defense cratered, and he was at the heart of the drop. Young had only 1.5 sacks and has a lot of doubters now, so he'll have to win back voters' trust. He's also not healthy to start the year, and Washington may not finish over .500. He could be worth a nibble later if the number drops further.
Maxx Crosby, Raiders +4000
Crosby started last year hot but cooled off and finished with 10 sacks, still a career high. Now he could benefit from more one-on-one opportunities opposite big free agent pickup, Chandler Jones. Still, it feels early on Crosby at age 25 and not a super well-known name, and it could be tough to field a winning team in that brutal AFC West.
Rashan Gary, Packers +3500
Green Bay's defense is loaded and will be more important this year after the Davante Adams trade detracted from the offense. Is Gary the best defender on the team? He's just entering his prime at age 25 and has yet to crack double-digit sacks, so it might be a bit early.
Shaquille Leonard, Colts +3000
I'll be honest — I don't understand these odds at all. Leonard is in his prime and racks up tackles, but that's just not who voters are rewarding in the modern era, and it's not like the Colts look a threat to be an elite defense either. My colleague Gilles Gallant picked Leonard for DPOY on our Action Network Podcast awards preview, but I don't see it.
5 Long Shots Worth a Nibble
Cameron Jordan, Saints +10000
Jordan is old for this award at age 33, but he's recorded double-digit sacks in six of the last nine seasons and he did get DPOY votes in 2017. The Saints could field the league's top defense, which might put Jordan in play — but that's been true the last few seasons too without much traction.
J.C. Jackson, Chargers +10000
Jackson is my favorite long shot sleeper and could be this year's Trevon Diggs. He has a tremendous nose for the ball with 17 interceptions the last two seasons, and he led the league in passes defensed last year. He fits the Gilmore mold on a defense I love and one I expect to play aggressively and produce a ton of turnovers. Oh hey, speaking of Chargers…
Khalil Mack, Chargers +4000
Mack is the other big marquee Chargers addition. He's a previous DPOY winner, and we know voters love repeat winners. He also received votes on a second team, so why not a third? On the other hand, Mack is in his 30s now and hasn't recorded double-digit sacks since 2018. Probably too steep an ask.
Danielle Hunter, Vikings +4000
Hunter hasn't played a full season since 2019, but he recorded 14.5 sacks that year and got DPOY votes. He's still just 28 years old and ostensibly in his prime, and he could get more one-on-one opportunities than ever with Minnesota signing Za'Darius Smith. He could be in the mix if the Vikings surprise.
Von Miller, Bills +4000
Miller is a two-time champion and now joins the league's No. 1 defense and could be in line for a third ring. If Buffalo is as good as expected, he could be the face of an elite defense on a top team. Miller has never won DPOY but was runner-up twice, so he's on the voters' radar. But at age 33 without double-digit sacks in a season since 2018, it might be too much to ask.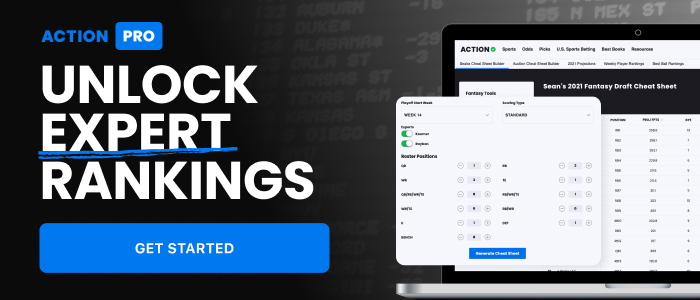 The 6 Favorites and Most Likely Winners
It's fun to bet on long shots, but when it comes to defense, it's usually best to bet on the favorites. Voters tend to stick with the same guys year after year, and DPOY usually just goes to someone everyone agrees is elite.
Let's consider our top six in decreasing order of odds.
Joey Bosa, Chargers +2500
Yet another Charger makes the list. That's four, and it's worth wondering if all those Chargers defenders could cannibalize each others' chances.
Bosa is a former DROY and has double-digit sacks in four of his five healthy years, and he's in his prime. He's never received a DPOY vote before, though. Not a bad candidate, but maybe not even the best one in his own family.
Nick Bosa, 49ers +1500
Nick Bosa is a bit younger but still fits our age profile. Like Joey, he's a former DROY, and he's recorded 9.0 and 15.5 sacks in his two healthy seasons. He also led the league last year with 21 tackles for a loss.
This Bosa is an elite pass rusher too and should get plenty of chances for a hot DeMeco Ryans defense, though there's always the threat of the 49ers finishing below .500 in a tough division with an unknown at QB. Nick hasn't received a DPOY vote yet, and it might be a tad early with him.
Micah Parsons, Cowboys +1100
Parsons was a revelation as a rookie, playing all over the field and racking up 13 sacks en route to a unanimous DROY victory. More importantly, he also finished runner-up in last year's DPOY race with five of the 50 votes, even with Watt nearly breaking the all-time sacks record.
Parsons is too young for our typical winner profile, but we did have two other sophomore breakout DPOYs so there's precedent. Could Parsons take another step forward? Or will the Cowboys take a step back and finish below .500 after a shocking No. 1 defensive season?
T.J. Watt, Steelers +900
Watt is the defending DPOY and led the league in sacks each of the past two seasons. He has 65 sacks the past four years with at least 13 each season, and he's finished top-three in DPOY voting three straight years. He's in his prime and absolutely unblockable at times.
For an award that loves to reward the same guys year after year, it's clear T.J. Watt is a serious contender. It's worth worrying a bit about the Steelers defense being good enough, but they only ranked 20th last year and the team won only nine games, and he won anyway. He has a great chance at 15 more sacks and as good a shot as anyone at this award.
Aaron Donald, Rams +900
Is Donald the greatest NFL defender of all time? He's building quite a resume. Donald is a three-time DPOY, and he's received votes for this award an absurd seven straight seasons. Here's his DPOY finish each of the past seven years, starting from 2021: 3rd, 1st, 5th, 1st, 1st, 4th, 2nd. Whew.
Donald has at least eight sacks all eight of his NFL seasons and at least 11 in six of the eight, which hits our number even as a defensive tackle. He's got his ring now, so could he also be the first four-time DPOY? For some that might be a detractor, but Donald could get the GOAT narrative treatment. He would break the mold at age 31, but when has that ever stopped him before?
Myles Garrett, Browns +800
Garrett is the favorite. He's in his prime at age 27 and racked up 16.0 sacks last fall. He's a tenacious edge rusher with 51.5 sacks the last four years and plays for a talented defense that could be one of the league's best. Garrett benefited playing opposite Jadeveon Clowney, creating more one-on-one opportunities.
But there's one box Garrett doesn't check — he's never received a DPOY vote. Remember, Garrett doesn't exactly have a pristine reputation after the helmet incident. He has to win over voters, and that could be tough for a Browns team missing Deshaun Watson most of the season.
If Cleveland's D keeps the Browns in the race, that builds a great narrative. But those extra five Watson suspension games could be a killer — Ravens, Bengals, Dolphins, Bills, Bucs — and the Browns could struggle to finish .500.
Garrett is talented enough to win this, but the reputation and team questions are significant enough that he's a no-bet as the favorite.
So, who should we bet?
The Verdict

Unlike many other awards that feel wide open, DPOY is often a pretty narrow race. Amazing how that works when we just pick the best player rather than pandering to narrative and fleeting stats.
That also gives us a rare spot to grab real value as bettors. Donald and Watt check all the boxes. They're past winners and recent vote getters. They rack up sacks each year and have reputations as the game's truly elite defenders.
Watt's finished top-three DPOY three straight years, and Donald has placed top-three in four of the last six. I'd make them co-favorites and give each at least 20% chance at the award, which would imply odds at +400. Instead, we can bet both together at +900 each for that same implied +400.
These two have won four of the last five DPOYs in an award that loves repeat winners. Betting Donald and Watt together likely gives us one and maybe two top-three contenders. We may need to add to our position later if a top contender emerges, but we'll be in a tremendous hedge position.
The best awards bet you can make entering this season is stacking Aaron Donald and T.J. Watt at +900 each to win Defensive Player of the Year.
How would you rate this article?