Our Experts Pick Every Week 11 NFL Game Straight Up
Credit:
USA Today Sports. Pictured: Matt Ryan
Our experts make straight up NFL picks for every Week 11 game.
Our staff makes straight-up picks for every Week 11 game.
Here are the panelists for this week: Matthew Freedman, Sean Koerner, Chad Millman, Mike Randle, Stuckey and PJ Walsh.
They're unanimous on six winners, evenly split on three other games and 5-to-1 on two of the week's biggest matchups. Now let's get to their full rundown of picks!
Week 11 NFL Straight Up Picks
Dallas Cowboys at Detroit Lions
Cowboys (6): Freedman, Koerner, Millman, Randle, Stuckey, Walsh
New Orleans Saints at Tampa Bay Buccaneers
Saints (3): Freedman, Koerner, Walsh
Buccaneers (3): Millman, Randle, Stuckey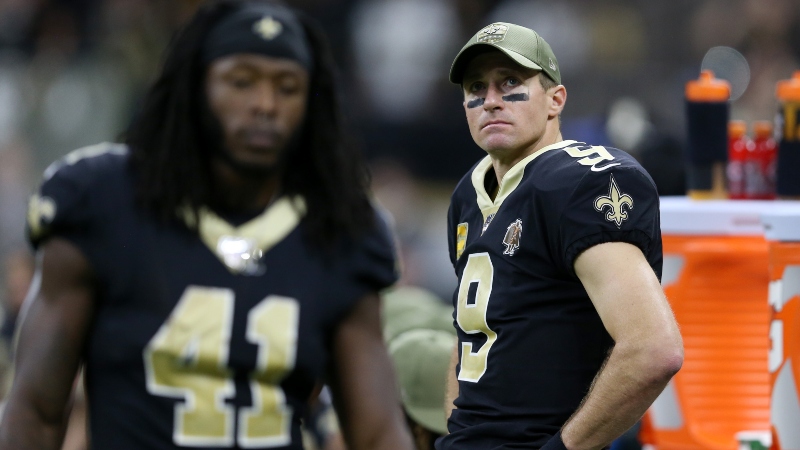 Atlanta Falcons at Carolina Panthers
Falcons (4): Freedman, Millman, Randle, Stuckey
Panthers (2): Koerner, Walsh
Jacksonville Jaguars at Indianapolis Colts
Jaguars (3): Millman, Randle, Stuckey
Colts (3): Freedman, Koerner, Walsh
Denver Broncos at Minnesota Vikings
Vikings (5): Freedman, Koerner, Millman, Randle, Stuckey
Broncos (1): Walsh
New York Jets at Washington Redskins
Jets (3): Freedman, Randle, Walsh
Redskins (3): Koerner, Millman, Stuckey
Buffalo Bills at Miami Dolphins
Bills (6): Freedman, Koerner, Millman, Randle, Stuckey, Walsh
Houston Texans at Baltimore Ravens
Ravens (5): Freedman, Koerner, Randle, Stuckey, Walsh
Texans (1): Millman
Arizona Cardinals at San Francisco 49ers
49ers (6): Freedman, Koerner, Millman, Randle, Stuckey, Walsh
New England Patriots at Philadelphia Eagles
Patriots (6): Freedman, Koerner, Millman, Randle, Stuckey, Walsh
Cincinnati Bengals at Oakland Raiders
Raiders (6): Freedman, Koerner, Millman, Randle, Stuckey, Walsh
Chicago Bears at Los Angeles Rams
Rams (6): Freedman, Koerner, Millman, Randle, Stuckey, Walsh
Kansas City Chiefs at Los Angeles Chargers
Chiefs (5): Freedman, Koerner, Millman, Randle, Walsh
Chargers (1): Stuckey