NFL Sharp Picks: How Pros Are Betting Raiders-Chiefs
Credit:
Kyle Terada-USA TODAY Sports. Pictured: Travis Kelce, Patrick Mahomes
Sharps have keyed in on three NFL Week 13 matchups: 49ers-Ravens, Raiders-Chiefs and Packers-Giants.
We detail how pros are betting the spreads and/or over/unders in all three matchups below.
Welcome to December, folks. The end of the NFL season brings cold weather, interesting betting angles, and as we get into the final couple of weeks, uncertainty. At this point, every team should be putting the best foot forward, still, and there are still plenty of playoff spots and division titles up for grabs.
Here's how sharps have bet a tantalizing Week 13 slate.
San Francisco 49ers @ Baltimore Ravens
1 p.m. ET | FOX
Here we have one of the best 1 p.m. matchups of the season, as the Niners and Ravens, two surprisingly excellent teams, clash in soggy Baltimore.
At many books, the spread has been between BAL -4.5 and -5.5 since opening, a fairly unimportant range for NFL spreads.
The total has been a bit of a roller coaster, that is if you like roller coasters that have one hill.
After opening at 45.5, early sharp action on the over pushed the line up to 47. These Ravens have been pushing darn near 40 points on their own on a weekly basis so it's not all that surprising that bettors thought 45.5 was too low, even after you factor in San Fran's dominant D.
On Friday, however, three Bet Signals were triggered on the under, dropping the line back down to 45.5 and even 45 at some books.
The miserable forecast likely had something to do with it, as steady rain, 8-10 mph winds and temperatures in the low-mid 40s could make scoring a challenge.
The Ravens and their dominant running game might not be impacted as much as most teams by wind, but it wouldn't be too shocking to see a couple of fumbles thanks to the rain. As Bon Jovi taught us with their third studio album — Slippery When Wet.
Sharp Angle: Under (moved from 47 to 45.5)
[In New Jersey? Bet now at PointsBet]
Green Bay Packers @ New York Giants
1 p.m. ET | FOX
Another game on the east coast, another miserable forecast, another under seeing sharp action.
The rain in New York shouldn't be as bad as Baltimore, but 12 mph winds and mid-30s temps will make players and fans alike wish they could go home.
Unlike in Baltimore, this total never saw any initial action on the over. After opening between 46 and 47, this line has dropped down to 44.5 thanks to five Bet Signals on the under — one at 47, three at 45.5 and one at 45.
Sharp Angle: Under (moved from 46 to 44.5)
[In New Jersey? Bet now at PointsBet]
Oakland Raiders @ Kansas City Chiefs
4:25 p.m. ET | CBS
The Jets exposed the Raiders last week, embarrassing them 34-3 in the Meadowlands. This week, the Raiders are getting the majority of spread bets against the Chiefs…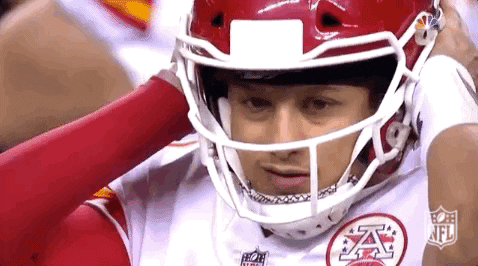 It's admittedly a small majority at 52%, but this is a spot in which you'd expect K.C. to get 60+% of the tickets.
Though Oakland is just one game back in the standings, the Chiefs sport a +52 point differential compared to Oakland's ugly number of -56. With the market higher on Oakland than it probably should be, sharps have taken this rare opportunity to take a big favorite.
After opening at -9, Kansas City is up to -10.5 at the majority of books and even -11 at a couple shops. A steady flow of money (61% of spread dollars) helped push them through the key number of -10, in addition to a Reverse Line Move triggered at -9.
The over/under has also seen sharp activity, and you guessed it — it's on the under. As is the case with the first two games, weather is on the mind of the sharps.
With average wind speeds of nearly 20 mph, this will be one of the windiest games we've seen all season. Temperatures will also be a factor, falling from the mid-30s at kickoff down to around freezing by game's end.
Both sharps and squares are liking this under, as it's getting more than 60% of both bets and dollars. We've also tracked two Bet Signals on the under — one at 54 and one at 51. Most of this line movement took place way back on Monday, when the total fell from down to 51. After remaining stagnant for a time, it fell down to it's current line of 50.5/50 on Saturday.
This under ticks off a couple of strong historical Bet Labs systems, one that features high wind speeds and one that features late-season divisional games.
10+ mph wind speed unders: 461-362-8 (56.0%)
 Divisional unders in Week 8 onward: 479-404-20 (54.2%)
These large-sample systems have consistently yielded profitable results and I'm sure those who acted early and grabbed under 54.5 will be especially pleased with their closing line value for this game.
Sharp Angle: Chiefs (moved from -9 to -10.5/11) and Under (moved from 54.5 to 50.5/50)
How would you rate this article?