Schwartz: How Will Crowd Noise Affect the Championship Games?
Credit:
Jay Biggerstaff-USA TODAY Sports. Pictured: Kansas City Chiefs at Arrowhead Stadium.
The sites of the AFC and NFC Championship games are known for the raucous and noisy crowds.
Geoff Schwartz analyzes how noise will play a major factor for Sunday's matchups.
Alright folks, it's time for championship weekend. Four teams enter and two emerge with tickets to Atlanta for a chance to win the Lombardi Trophy.
Both of the venues this weekend — the Superdome in New Orleans and Arrowhead Stadium in Kansas City — are notorious for their crowd atmosphere.
---
>> Sign up for The Action Network's daily newsletter to get the smartest conversation delivered into your inbox each afternoon.
---
They aren't the only stadiums in the league that bring it on Sundays, though — I have my own list.
A raucous crowd makes things difficult on an opposing offense. Communication and focus, especially on the offensive line, are paramount to success.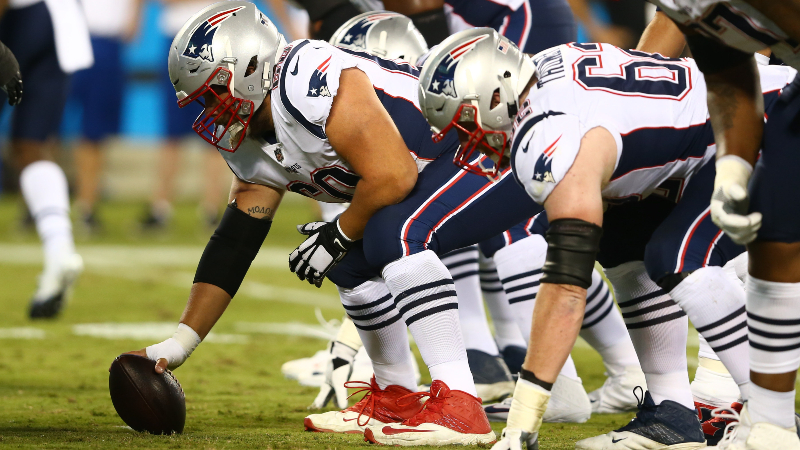 Here's what an offensive lineman must do on every play:
Hear the play call and digest it
Think of our assignment as we walk to the line of scrimmage
Get on the ball
Look at the defense
Talk amongst ourselves
Hear the snap count
Listen to any possible changes
Watch the defense again for keys on what's about to happen
And then the ball gets snapped.
So much happening in just 30 seconds. Now imagine doing that while standing on an aircraft carrier? That's what playing in some of these stadiums is like for an offense.
70 decibels is considered the base line for the average threshold of noise someone can handle before they consider it too loud. That's a vacuum cleaner, the TV or radio, or a car whizzing by on the highway.
The noise from a jet engine at 1,000 feet is listed as 100 decibels with the note eight times as loud as 70 decibels. Serious damage is possible after eight hours of exposure.
A thunder clap, or a chain saw is 120 decibels. The decibel effect is "painful, 32-times as loud as 70 dB". At 150 decibels, you get a jet takeoff from 75 feet away. Your eardrum can rupture at that level.
Here are the stadiums I've found to be the toughest to play in during my time in the NFL.
CenturyLink Field
The loudest stadium for my money is CenturyLink Field in Seattle. If you polled players, you'd find Seattle to be the toughest place to play because of the noise.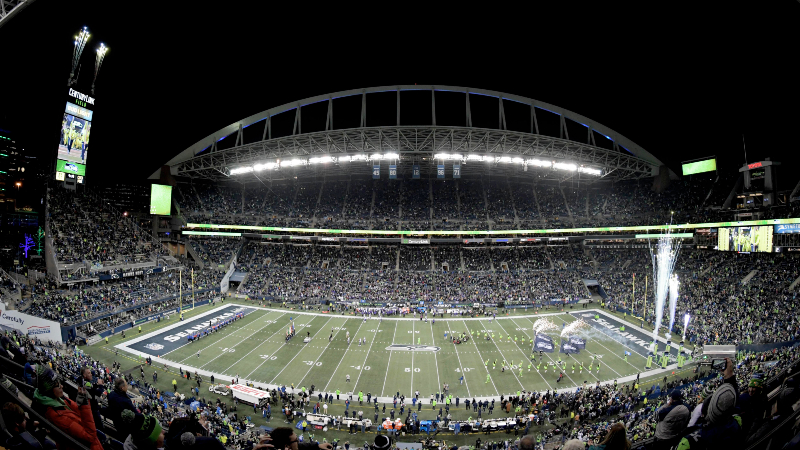 It's uncomfortably loud there and their fans know exactly when to cheer. And when things go bad, they go bad quickly. I liken it to an avalanche. You're winning. You make a mistake. The Seahawks score. The crowd noise builds.
You go three-and-out, punt and the Seahawks drive down the field to score again. The noise grows even more. It's persistent.
Now you can't hear the snap count… then someone jumps offsides. The crowd gets even louder. You go three-and-out. Seattle scores again. Game over.
Arrowhead Stadium
The loudest stadium ever measured is Arrowhead Stadium at 142.2 decibels in 2014, according to the Guinness Book of World Records.
While I don't think Arrowhead is the loudest, it clearly has serious home field advantage for the Chiefs. Since Andy Reid got to Kansas City in 2013, the Chiefs have the third most victories at home (37) over that span.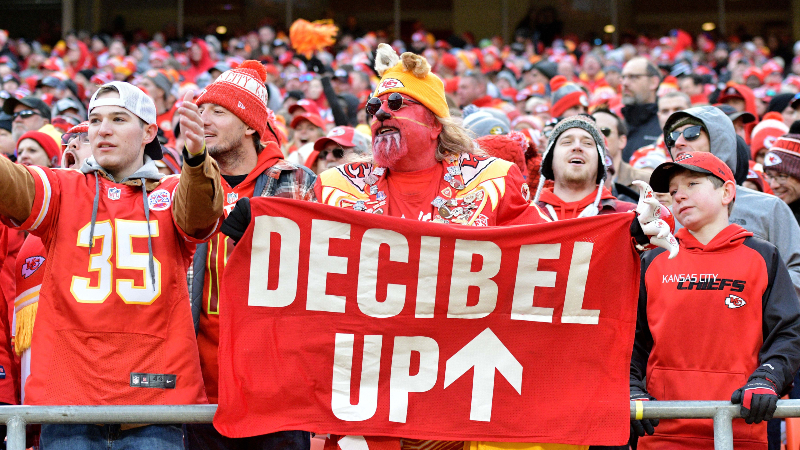 The Chiefs defense, which has its struggles, feeds off the energy at home. They allow 10 fewer points per game on the road and generally bring more pressure against opponents at home than on the road.
Oh and that record-breaking noisy game… it was against the Patriots.
Gillette Stadium
The Patriots' record at home since 2013 is 51-6. 51 wins, with nine of those games coming during the playoffs. Gillette Stadium isn't that loud, it's everything else that surrounds playing there that makes it difficult.
Whether it happens or doesn't, you always have to watch out for spy activity. Make sure to pick up your playbooks around the hotel, especially your first 15 plays, which often comes on a separate piece of paper.
In the locker room, keep everything close and accounted for. On the sidelines, no loose papers anywhere. The electronics cut out there. It happens often. Not sure who's actually making it happen but it occurs often.
The Superdome
The New Orleans Superdome gets rocking, especially for night games. Everyone has been drinking all day and they can't wait to cheer on the Saints. Plus, there's a mystique about the Superdome because of the playoff success of Drew Brees.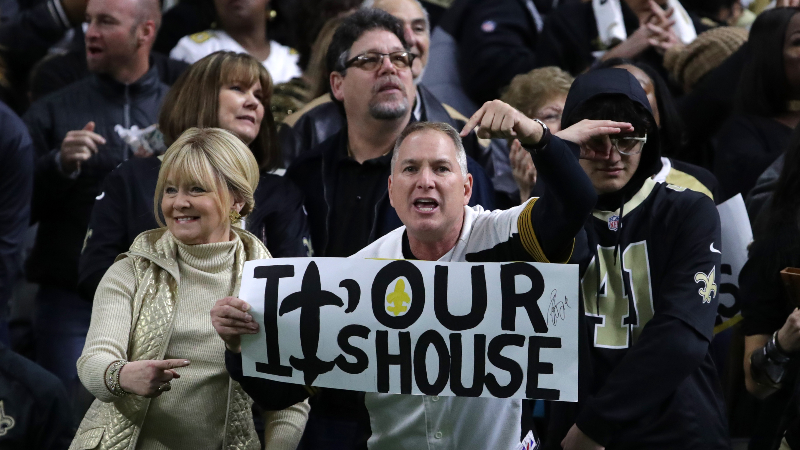 Brees is 6-0 in playoff games at the Superdome, often winning by a large margin. Their fans know the dome plays a role in their success and they cherish it.
U.S. Bank Stadium
Minnesota Vikings fans at U.S. Bank Stadium get extremely loud. Some of these new stadiums are so large (Dallas) that it's difficult to be loud.
Not this one.
I spoke with New Orleans Saints center Max Unger last season after their loss to the Vikings in the divisional round and he said it was the loudest place he's ever played.
They couldn't hear the snap count or make many line judgements. That's almost crippling to an offense. Luckily they have a veteran offensive line and quarterback to make it work.
That experience should come in handy for Brees and the Saints on Sunday where their fans will be raucous.
How would you rate this article?