The Shocking Truth Around NFL Trolling
The NFL and social media go hand-in-hand: After each round of games, fans of teams across the country debate the results, player performances, and what they think about coaching decisions. But just how much of the conversation going on across social media is constructive, and how much crosses the line into hateful abuse?
To highlight the shocking extent of trolling on social media, we've uncovered which football stars received the most negative comments across Instagram over the recent 12-month period between May 2020-May 2021.
We were able to work this out by capturing the total number of Instagram posts about each NFL star and analyzing the rate of abusive sentiment. This was achieved using the social listening tool Linkfluence. We took into account not just the total number of troll posts, but also the rate — how likely they were to see those negative posts. Using those factors and more, we highlight below which players have been the biggest victims of online trolling.
The biggest victims of NFL trolling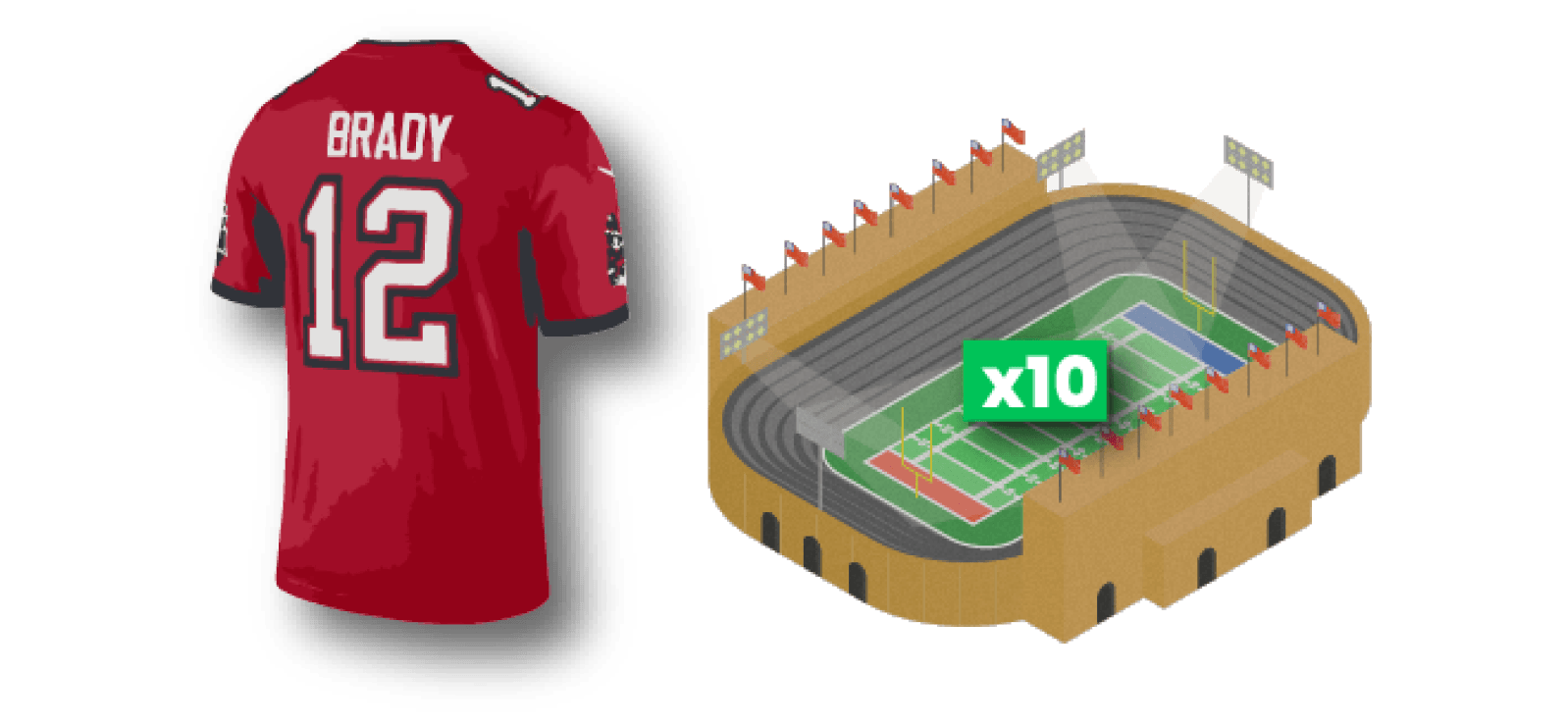 4,870,126 posts about the player on social media
Roughly 740,260 negative posts (15.2%)
10x more trolls than the number of attendees at the last 10 Super Bowls combined
Between May 2020-May 2021, NFL players had to endure a horrendous amount of abuse from so-called football fans. Faced with more vitriol than any other NFL athlete, however, we have legendary quarterback Tom Brady. Astonishingly, 15.20% of the 4.8 million posts written about Brady over the last 12 months have been of the negative variety.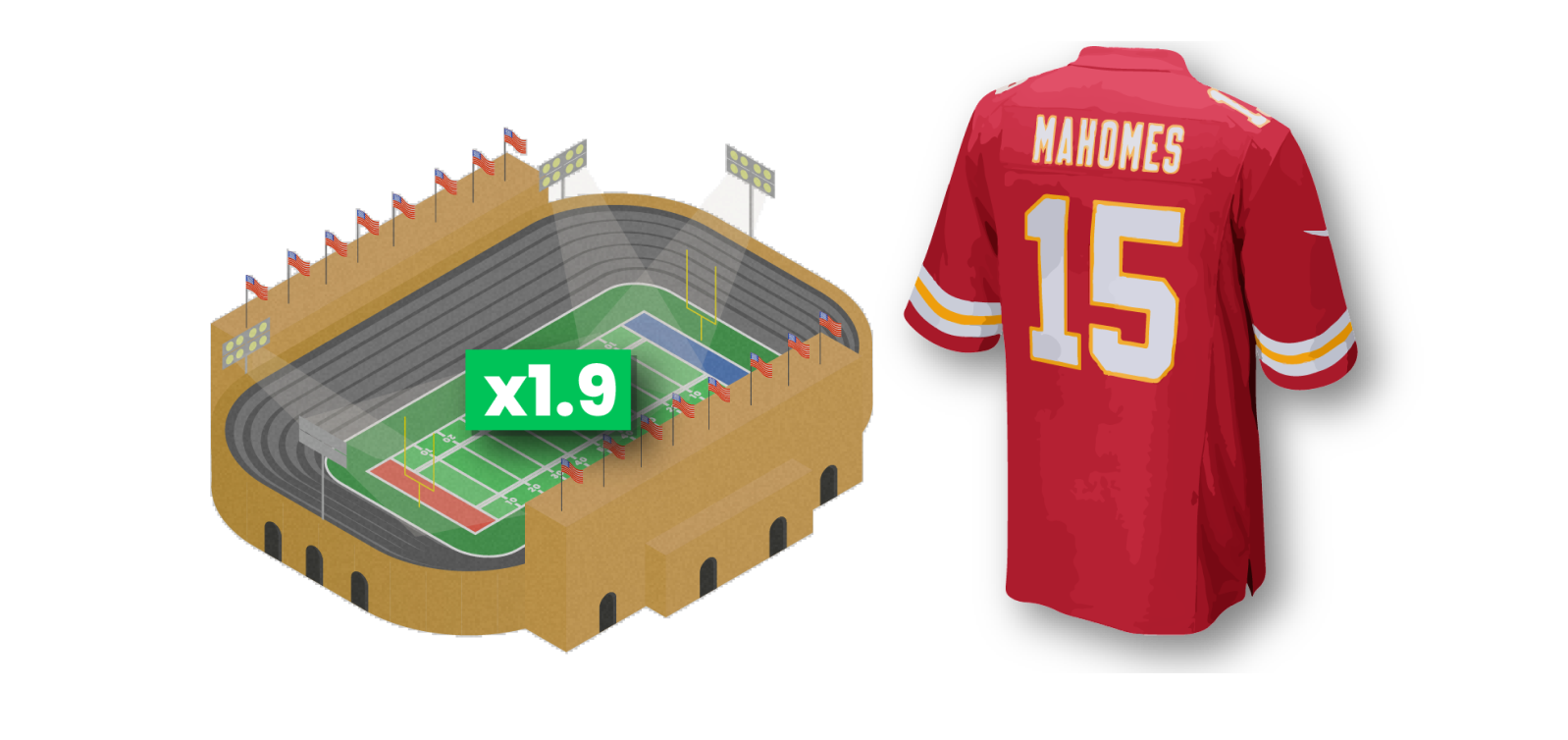 1,360,728 posts about the player on social media
Roughly 141,516 negative posts (10.4%)
A number almost twice the capacity of Mahomes' home arena, Arrowhead Stadium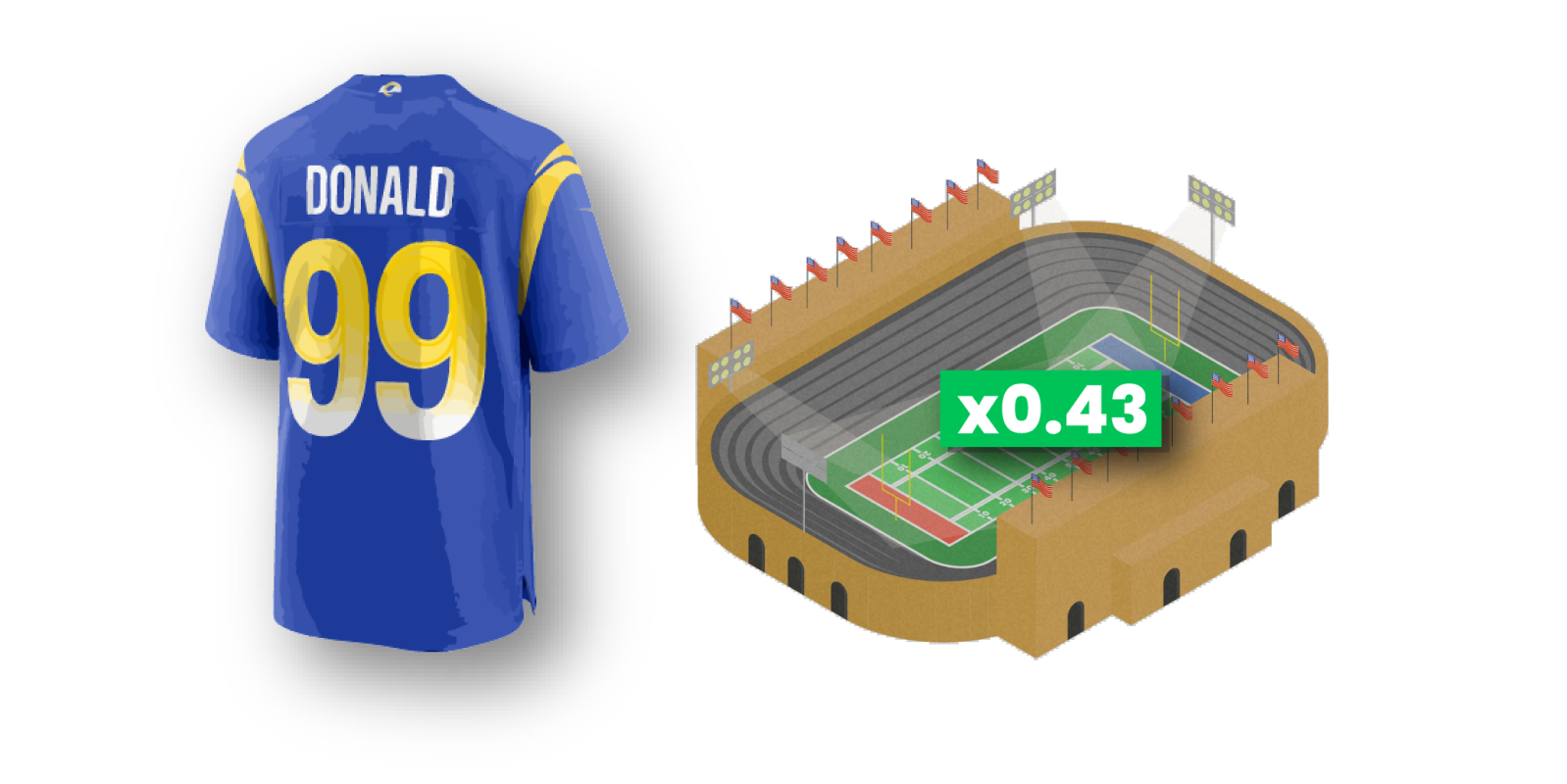 141,412 posts about the player on social media
Roughly 30,545 negative posts (21.6%)
This number is equivalent to 43% of the capacity of Donald's home arena, SoFi Stadium
Taking second place, Chiefs QB Patrick Mahomes is another of the most trolled stars in the NFL, targeted with hate-fueled comments 10.40% of the time. He ranks highly because he's talked about so much, so while the percentage of hateful comments are low, the numbers add up. Closely behind in third, Rams star Aaron Donald has to put up with spiteful comments and posts 21.60% of the time.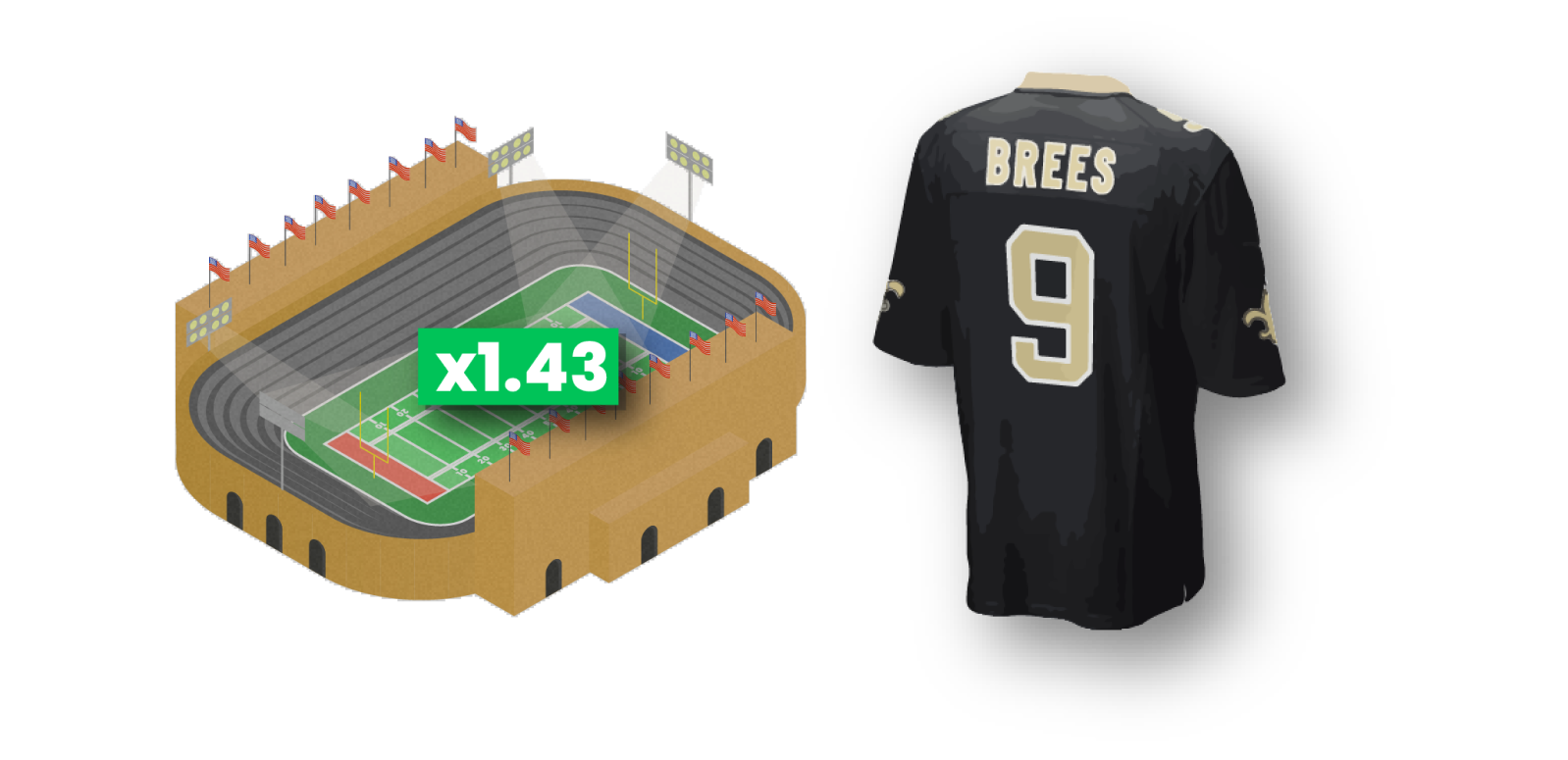 766,454 posts about the player on social media
Roughly 106,537 negative posts (13.9%)
A number 1.43 times bigger than the capacity of Brees' old home, the Mercedes-Benz Superdome
5. Josh Norman, formerly of the Buffalo Bills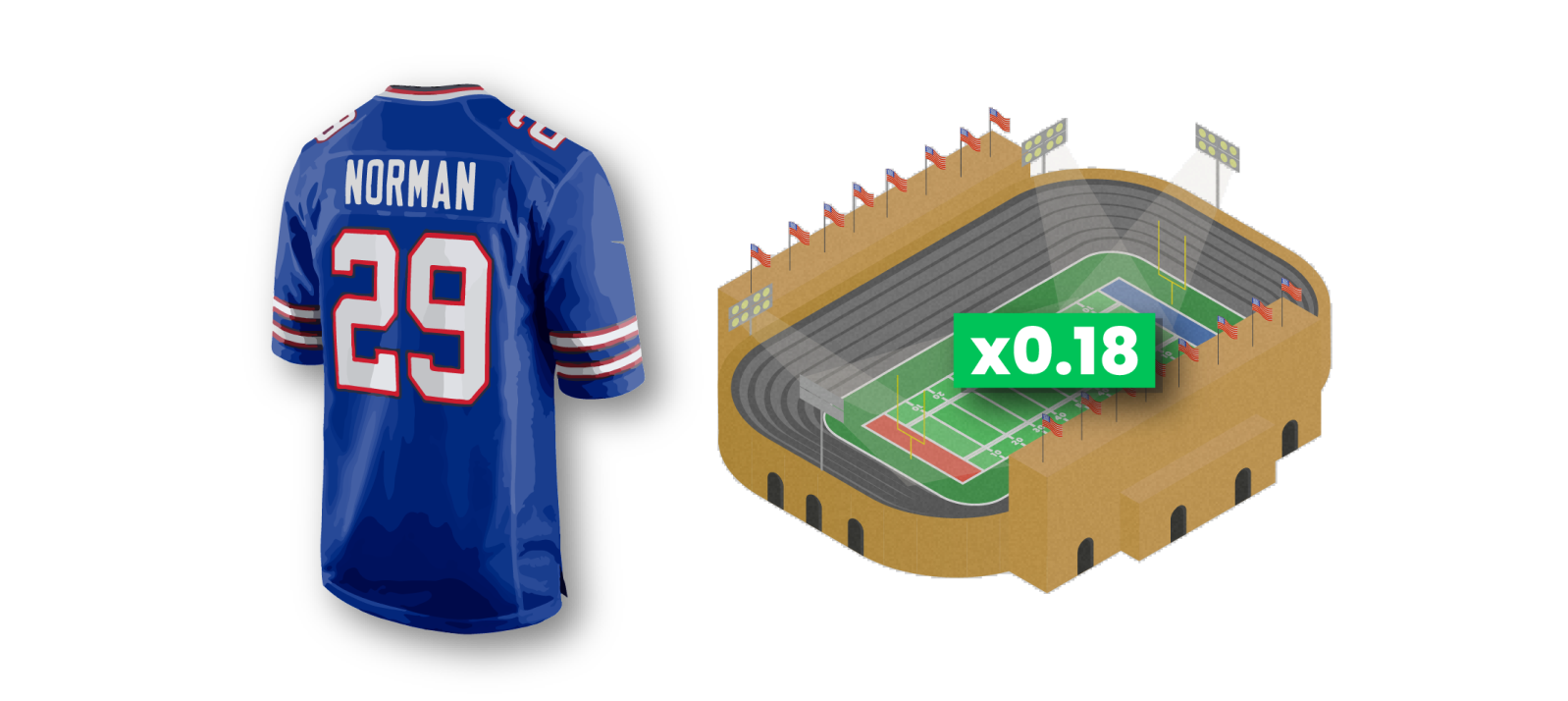 57,506 posts about the player on social media
Roughly 12,708 negative posts (22.1%)
The number of negative posts is comparable to 17.7% of Norman's old home stadium capacity
Placed as the fourth-most trolled footballer, former Saints star Drew Brees has had 13.90% of the 766,454 posts created about him in the last year as vicious. Meanwhile, in fifth, ex-Bills cornerback Josh Norman suffered abuse on 22.10% posts targeted at him.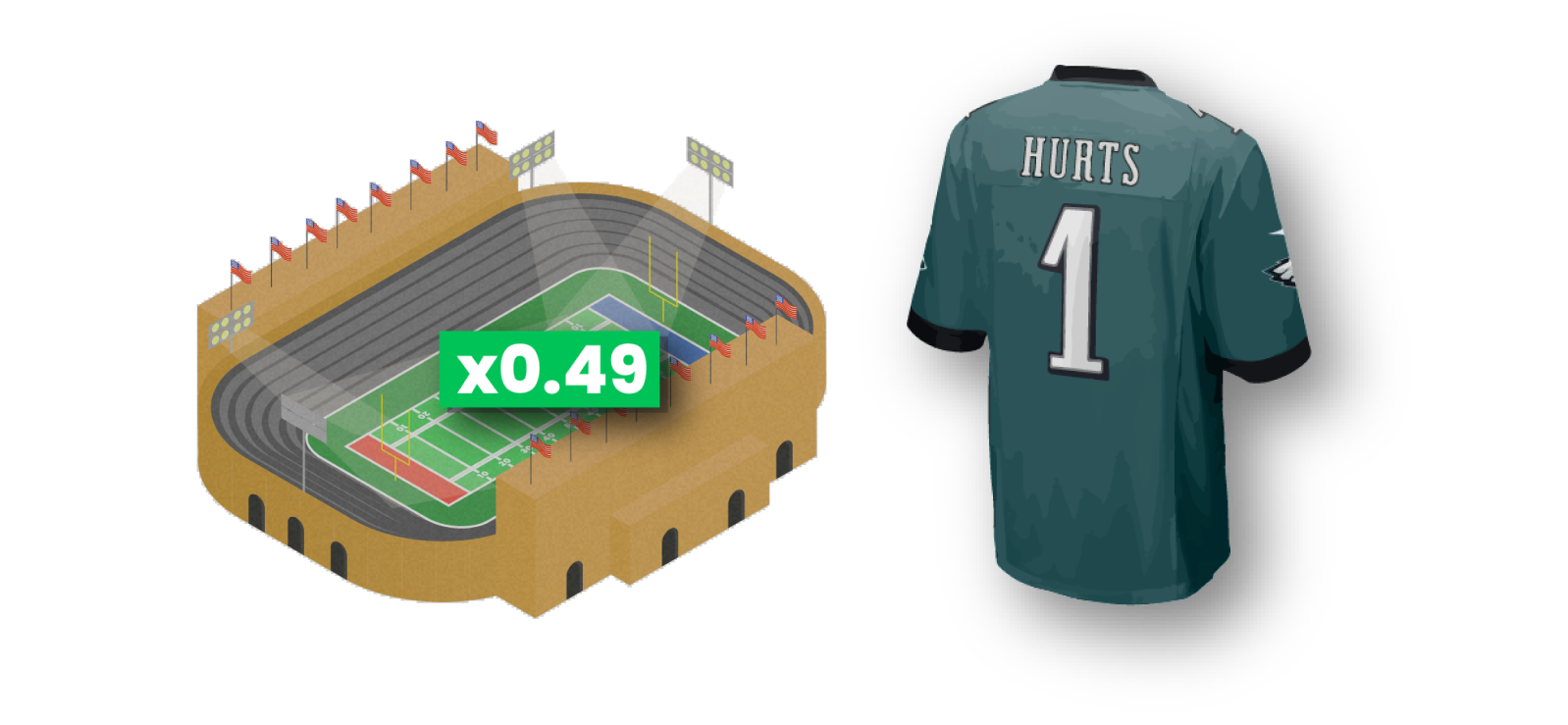 171,043 posts about the player on social media
Roughly 34,380 negative posts (20.1%)
This figure represents just under half the capacity of the Eagles' Lincoln Financial Field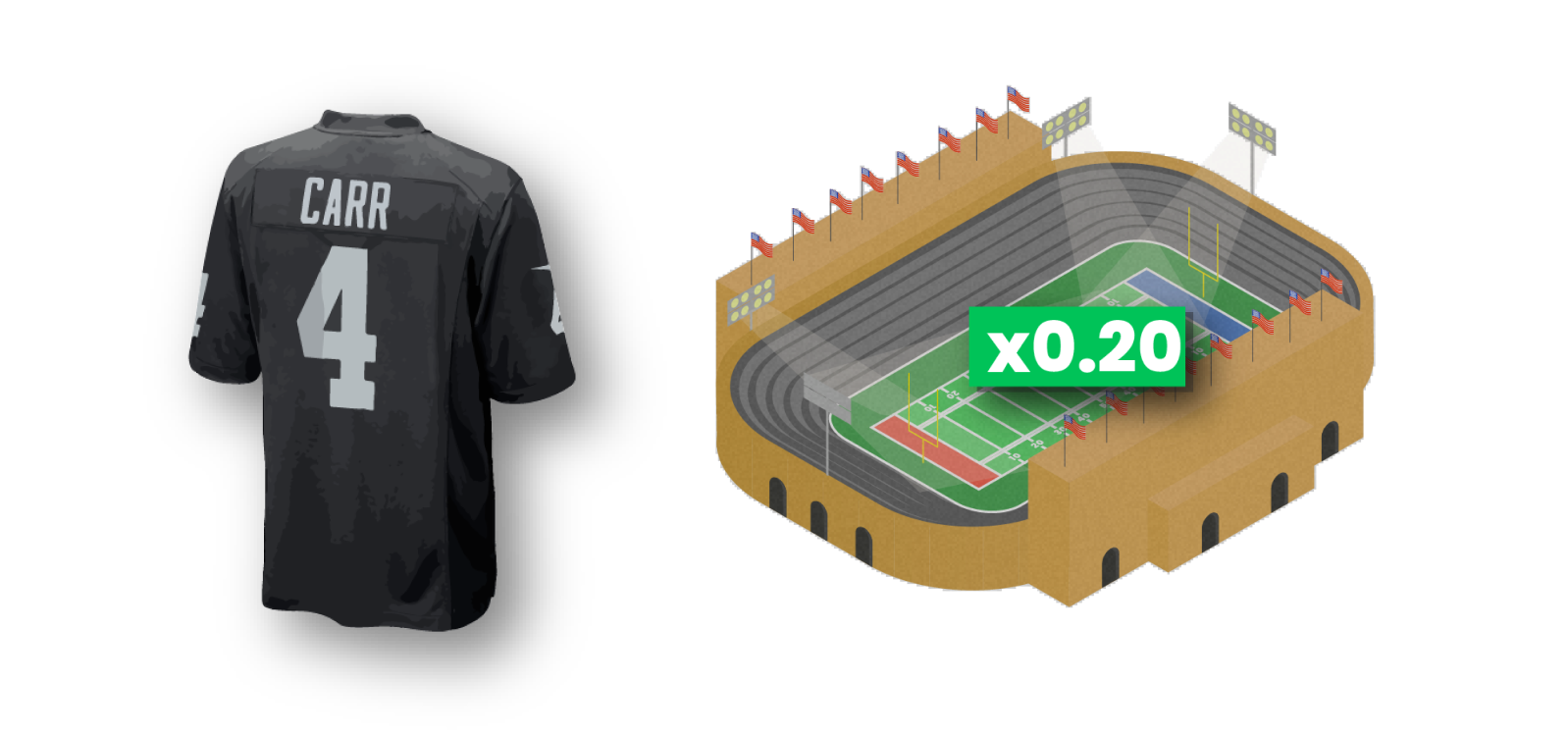 292,736 posts about the player on social media
Roughly 51,229 negative posts (17.5%)
A number equal to just under 20% of the Raiders' Allegiant Stadium capacity
Suffering a similar level of social media hatred, 20.10% of all comments and posts made about Eagles QB Jalen Hurts between May 2020-May 2021 were made by trolls. Just behind in seventh place, 17.50% of Raiders star Derek Carr's targeted comments and posts were made with malicious intent.
553,021 posts about the player on social media
Roughly 76,317 negative posts (13.8%)
The same number of fans could fill the Texans' NRG Stadium with ease
Also featuring as one of the most-trolled NFL players, we have Deshaun Watson in eighth. The Texans QB was the focus of thousands of hateful comments across Instagram over the course of the last year, with as many as 13.80% of the overall 553,021 fan posts considered negative.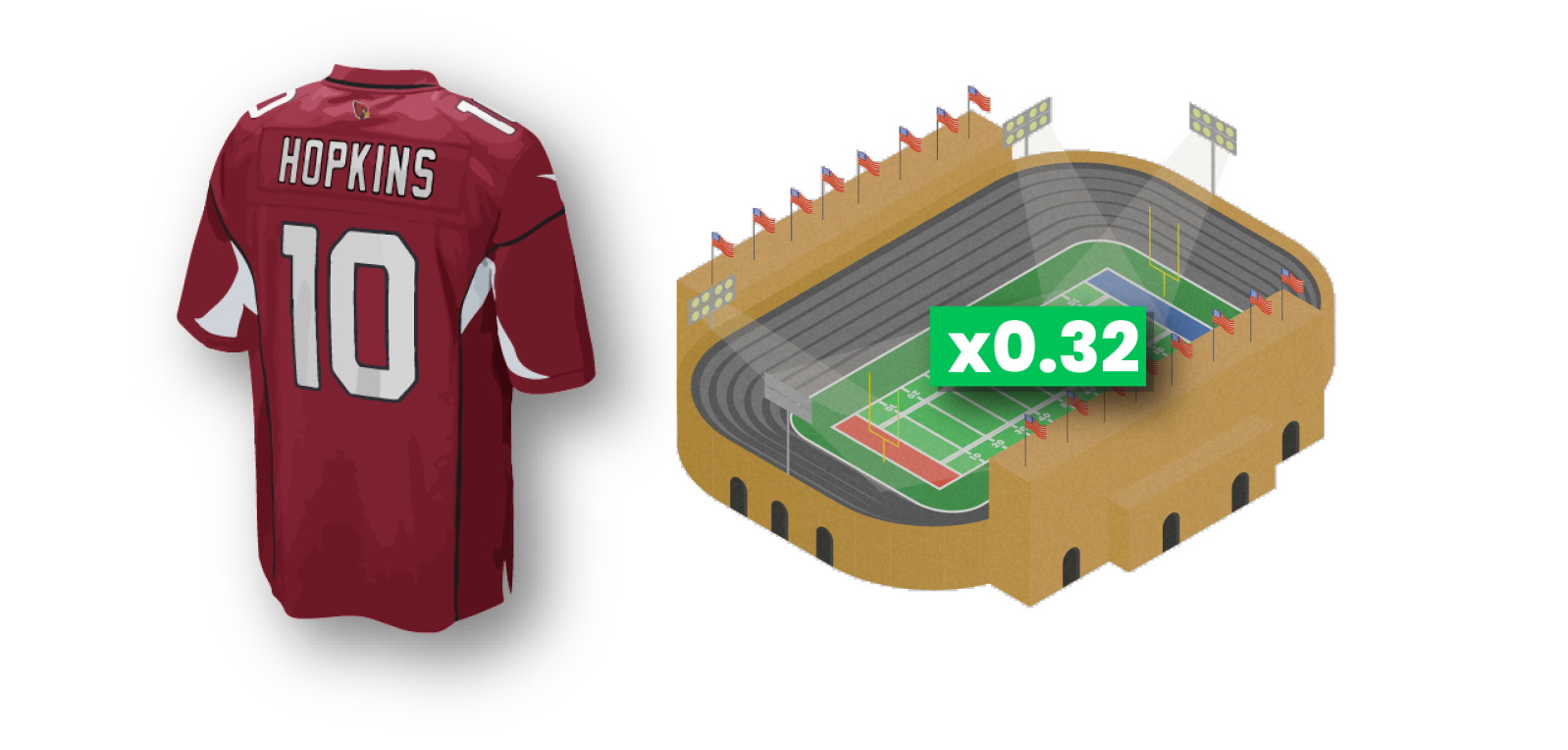 117,777 posts about the player on social media
Roughly 20,140 negative posts (17.1%)
Almost equal to a third of Hopkins' home arena, State Farm Stadium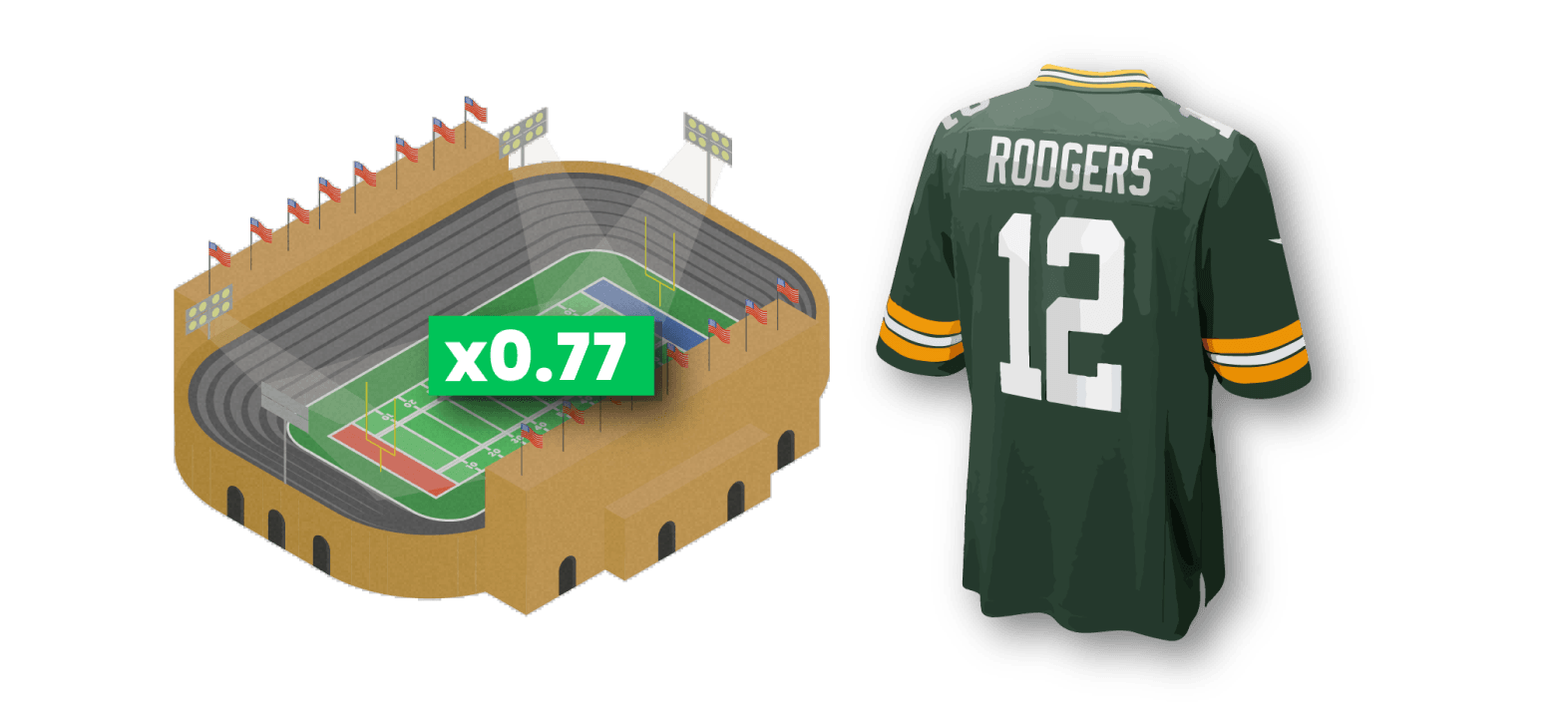 875,639 posts about the player on social media
Roughly 62,345 negative posts (7.2%)
This figure is equivalent to just over 75% of the capacity of the Packers' Lambeau Field
In ninth, wide receiver DeAndre Hopkins of the Cardinals experienced abusive messages 17.10% of the time, while QB Aaron Rodgers suffered through malicious messages 7.12% of the time, though he's one of the most talked about players in the league. The Packers player rounded off the top-10 abused American footballers across Instagram according to our numbers.
Find the extended table featuring the 20 most-trolled NFL stars below:
| | | |
| --- | --- | --- |
| Player | Total posts written about the player | % of the posts that were negative |
| Josh Norman | 57,506 | 22.10% |
| Aaron Donald | 141,412 | 21.60% |
| Jalen Hurts | 171,043 | 20.10% |
| Derek Carr | 292,736 | 17.50% |
| Deandre Hopkins | 117,777 | 17.10% |
| Tyrann Mathieu | 60,328 | 15.20% |
| Tom Brady | 4,870,126 | 15.20% |
| Drew Brees | 766,454 | 13.90% |
| Deshaun Watson | 553,021 | 13.80% |
| Carson Wentz | 251,815 | 12.90% |
| Odell Beckham Jr | 183,292 | 12.60% |
| Joe Burrow | 204,437 | 12.50% |
| Jalen Ramsey | 111,403 | 12.50% |
| Derrick Henry | 265,400 | 11.70% |
| Lamar Jackson | 363,621 | 10.80% |
| Tyreek Hill | 281,250 | 10.50% |
| Patrick Mahomes | 1,360,728 | 10.40% |
| Cam Newton | 597,619 | 9.19% |
| Russell Wilson | 461,486 | 8.46% |
| Aaron Rodgers | 875,639 | 7.12% |
What to do if you spot an online troll
The NFL was founded upon the notion of team spirit and a common love of sport, with no room for hatred of any kind. Internet trolls usually post abusive comments to ignite arguments and spread hostility, often around a player; they want you to reply and engage.
Instead, the most effective response to unlawful and hateful online trolling, whether aimed at you or another individual, is to block the account and report it to the respective social media platform. For even more expert insight, discover everything that's going on in the world of NFL,  and check out exclusive betting offers, like The Action Network's PointsBet promo code.
How would you rate this article?
This site contains commercial content. We may be compensated for the links provided on this page. The content on this page is for informational purposes only. Action Network makes no representation or warranty as to the accuracy of the information given or the outcome of any game or event.