Week 17 NFL Betting Tip: Don't Blindly Bet Teams That Must Win
Credit:
Julio Aguilar/Getty Images. Pictured: Philip Rivers
Week 17 is always one of my favorite betting weeks of the NFL season. I find myself betting against teams that need to win more often than not, as the must-win narrative can sometimes over-inflate lines.
This year, we have 11 teams that either must win to clinch a playoff spot or to avoid needing help on what should be a wild Sunday afternoon:
| Must-Win Teams | Opponent |
| --- | --- |
| Rams | vs. Cardinals |
| Cardinals | at Rams |
| Bears | vs. Packers |
| Football Team | at Eagles |
| Dolphins | at Bills |
| Ravens | at Bengals |
| Titans | at Texans |
| Browns | vs. Steelers |
| Colts | vs. Jaguars |
| Cowboys | at Giants |
| Giants | vs. Cowboys |
The first eight teams simply need to win to clinch a postseason berth while the Colts, Cowboys and Giants need to win and get help elsewhere. The winner of New York-Dallas will win the NFC East and lock up the No. 4 seed if Washington loses on Sunday night at Philadelphia.
The Rams and Cardinals face each other (in a potential battle of backup quarterbacks) with the winner punching their ticket to the postseason. However, L.A. can still make it if Chicago loses to Green Bay.
There are also six teams that have clinched playoff spots, but their seeding has yet to be determined:
Bills: Can clinch AFC's 2-seed with a win vs. Dolphins
Steelers: Can clinch AFC's 2-seed with a win at Browns + Bills loss
Packers: Can clinch NFC's 1-seed with a win at Bears
Seahawks: Can clinch NFC's 1-seed with a win vs. 49ers + Packers and Saints losses
Saints: Can clinch NFC's 1-seed with a win at Panthers + Seahawks win + Packers loss
Buccaneers: Can clinch NFC's 5-seed with a win vs. Falcons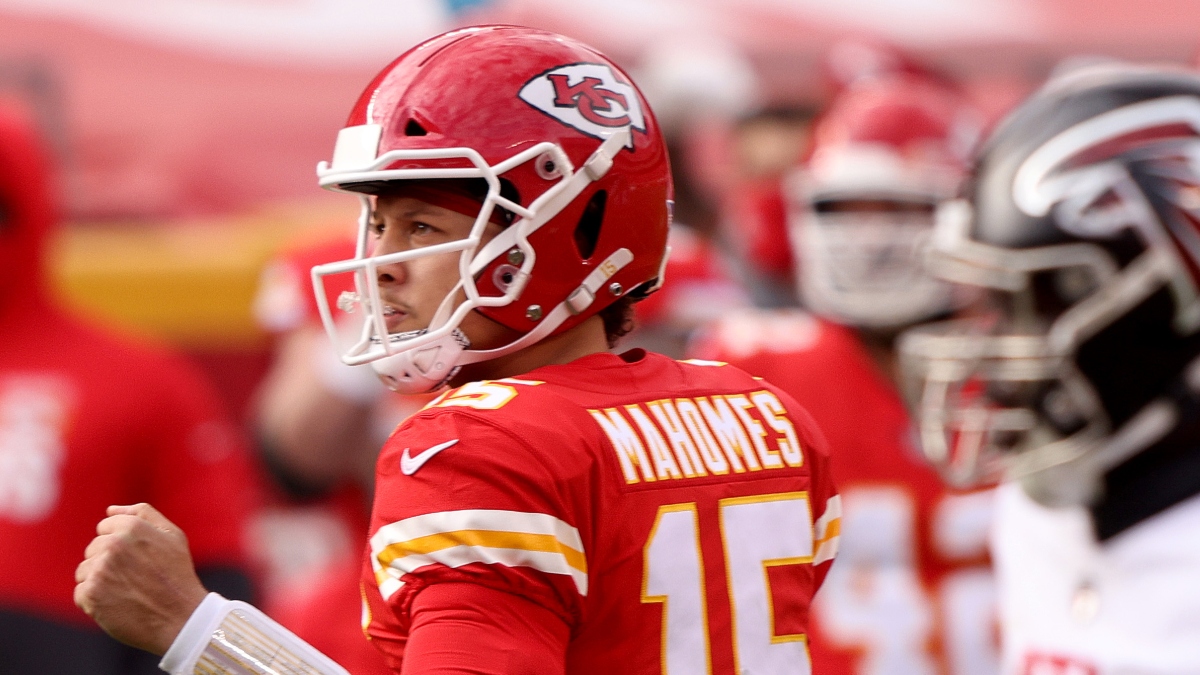 Amazingly, that means only the Chiefs have their seed (No. 1 in AFC) locked up heading into Week 17. The other 14 teams have been eliminated from playoff contention.
Naturally, we have a few matchups between eliminated teams and teams with "motivation" to make the playoffs or improve their seeding. On the surface, one might want to bet the teams playing for something — that seems like a logical angle. However, that's already baked into the line so that motivation factor can get over-accounted for in the market.
These are still NFL players who will suit up for pride, job security, incentives and even some old-fashioned love of the game.
It's also the last game of the season for those not headed to the playoffs. And why not end the season playing spoiler — especially against a division rival? In a way, Week 17 becomes a Super Bowl for some teams after disappointing seasons.
You could also argue that teams with nothing on the line will play much looser, while teams that need to win could potentially play super tight and conservative, playing not to lose rather than to win.
Must-Win NFL Teams ATS
According to our Action Labs data, teams that need to win in Week 17 to get into the playoffs (or would need help with a loss) have gone 15-23 (39.5%) against the spread (ATS) when playing teams with zero incentive. If you're curious, 13 of those 38 teams lost straight up on the moneyline.
And if you focus solely on favorites laying more than a field goal, the case for fading these "must-win" teams becomes even more glaring at 9-19 (32.1%) ATS.
If you aren't impressed by the overall sample size, eliminated teams playing teams that need to win over the final two weeks of the season have hit at an approximate 60% ATS clip in a sample size of almost 150 games over the past 25 years.
There have been plenty of infamous examples of teams in must-win scenarios laying more than a touchdown in Week 17 and losing to teams with no motivation.
Let's take a walk down memory lane.
2003: Cardinals (+7.5) Stun Vikings
The Vikings just needed a win in Week 17 over a 3-12 Cardinals team to clinch a playoff berth. Led by Josh McCown, they scored a touchdown in the final seconds to win 18-17 and eliminate the Vikings from the postseason.
Bonus fact: The Vikings lost a Week 17 game in a similar scenario the following season to Patrick Ramsey and the 5-10 Redskins.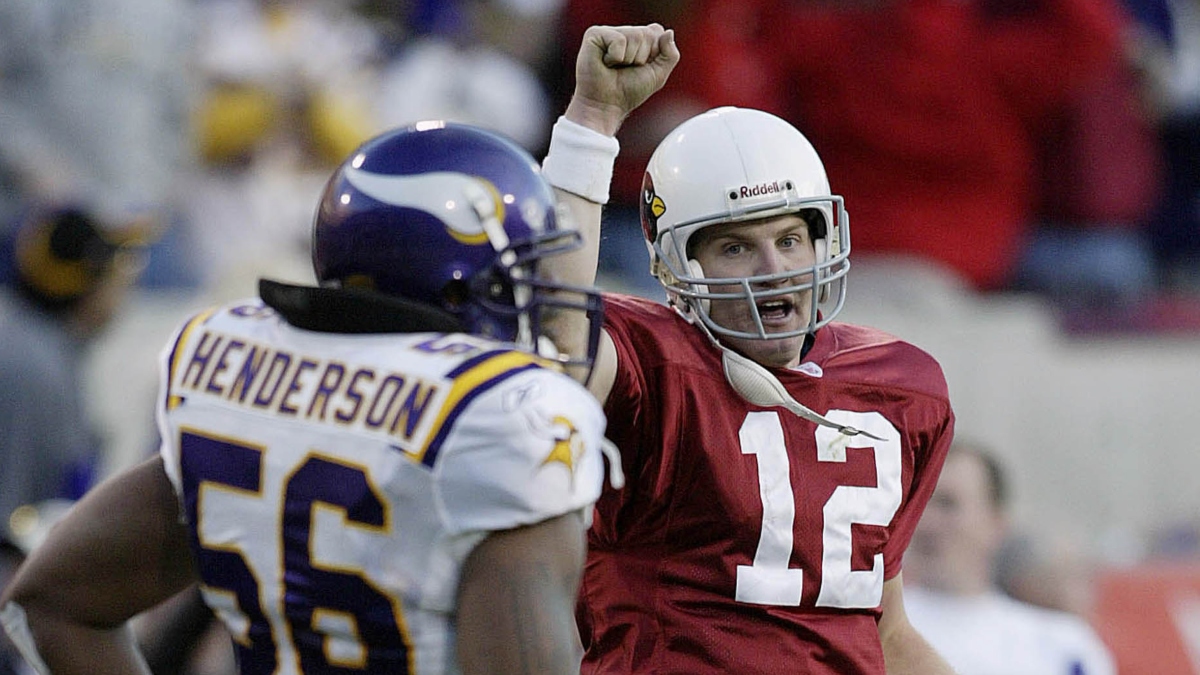 2004: Steelers (+9.5) KO Bills
Winners of six straight, the 8-7 Bills needed a win at home in Week 17 for a shot at the playoffs. The bad news? They would face the 15-1 Steelers. The good news? Pitt would rest most of its key starters on both sides of the ball.
However, despite playing with mostly backups, quarterback Tommy Maddox led Pittsburgh to the road victory to prolong Buffalo's playoff drought. To add insult to injury, the Jets lost to the Rams, which the Bills also needed to happen to make the playoffs in conjunction with a win.
Similarly, the Steelers had that happen to them in Week 17  of 2019 when they needed a win (and some help) against a Ravens team that decided to rest their starters. Baltimore rolled 28-10.
2006: 49ers (+10) Shock Broncos
All the Broncos had to do was beat (or tie) the 6-9 49ers at home in Week 17 to punch a ticket to the dance.
Quarterback Alex Smith and the 49ers tied the game late to force overtime. And in a game that the Broncos would have loved to even tie, the 49ers won on a field goal in overtime in the final seconds.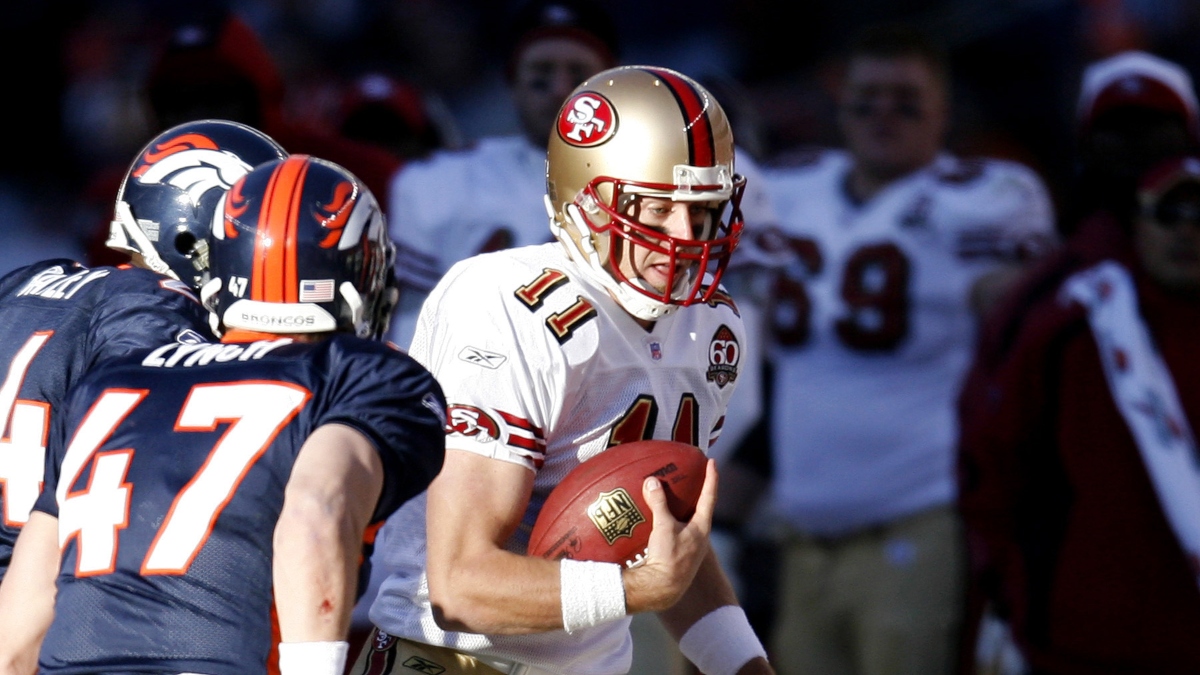 I'm sure Chiefs fans remember this game (and a few others that season) that somehow got them into the playoffs.
2008: Raiders (+11) Eliminate Bucs
With Jamarcus Russell under center and Michael Bush running wild, the 4-11 Raiders went on the road and ended the Bucs' season. Believe it or not, the Raiders came from 10 down in the fourth quarter to hand the Bucs their fourth straight loss to end the season.
2017: Bengals (+8) Upset Ravens
As a Ravens fan, it pains me to relive the memory of a 6-9 Bengals team ending Baltimore's season on a last-second Tyler Boyd touchdown in Baltimore.
The Seahawks, who entered the day needing a win and help, also lost that same day as 8-point favorites against the Cardinals.
Must-Win Teams To Fade?
The Steelers-Browns game doesn't fit the technical criteria of a must-win team to fade in Week 17 since Pittsburgh isn't locked into a seed. However, head coach Mike Tomlin already announced Mason Rudolph would start in Ben Roethlisberger's place and more starters could rest considering and they don't control their own destiny for the No. 2 seed.
The Steelers could also really use a bye week after an unforgiving schedule.
I'll have to see who else they decide to sit before I can properly project that matchup, but I wouldn't be surprised to see an inflated line. Plus, nothing would be more Cleveland than losing to Pittsburgh's backups to miss the playoffs.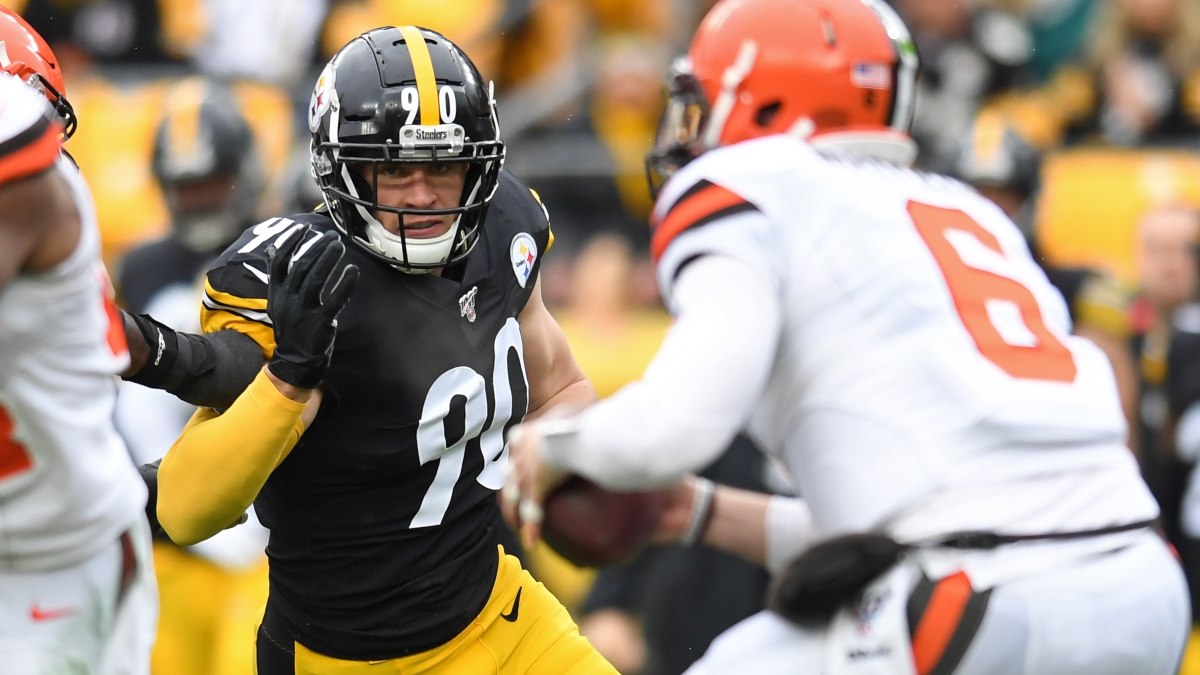 As for the Dolphins, they can clinch a playoff spot with a win, but the Bills are likely to play their starters with a chance to lock in the AFC's No. 2 seed. Although, I could envision Buffalo pulling its starters in the second half if Cleveland has a big lead over Pittsburgh since a Steelers loss would also give the Bills the No. 2 seed.
That said, there are four must-win teams this strategy applies to — and three of them are worth fading (at the right price).
Titans (-7.5) at Texans
We'll see if the Texans come out inspired after J.J. Watt called the team out after last week's embarrassing loss to the Bengals at home. Houston did take Tennessee to overtime earlier this season in Nashville.
Since I make this line right around 6, I like the Texans at anything over a touchdown.
Pick: Texans +7.5
Colts (-14) vs. Jaguars
Lastly, with the No. 1 overall pick in the draft locked up, the Jaguars can solely focus on spoiling the Colts' playoff hopes. Jacksonville's lone win of the season came back in Week 1 to this same Indy team. The Jags have won seven of 10 and three of their past four meetings in this series.
I'll pull the trigger on Jacksonville if I can get over two touchdowns.
Pick: Jaguars +14.5 or better
Washington (-1.5) at Eagles
I can assure you that the Eagles won't lie down on Sunday night with a chance to end the Football Team's season. Keep your eye on if Smith is able to go under center for Washington.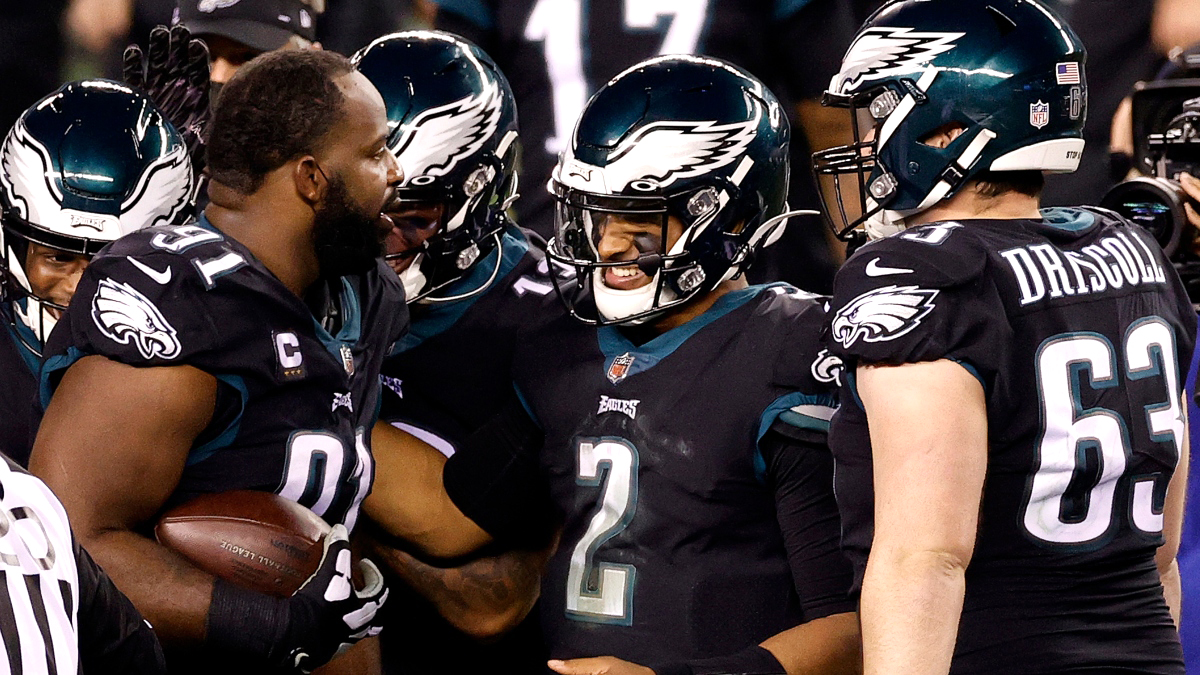 I would take Philly if I can get a field goal or more. If not, the Eagles are an ideal teaser piece.
Pick: Eagles +3 or better
Ravens (-13) at Bengals
The same can be said for the Bengals, who have won two straight as substantial underdogs. They'll look to repeat what they did back in 2017 against the Ravens in a similar situation.
I make Baltimore close to a two-touchdown favorite, so I want no part of Cincy here in a bad matchup on paper.
Pick: No bet
How would you rate this article?