2021 NHL Betting Preview: Our 3 Favorite Bets to Win the Norris Trophy
Credit:
John Russell/NHLI via Getty Images. Pictured: Cale Makar
Ah, the Norris Trophy.
Every year the NHL hands out the Norris to honor the league's best defenseman. Over the past decade, though, the award typically has gone to the best offensive-defenseman.
Eight players have won the award over the last eight seasons and the last seven of them have scored at least 14 goals. In other words, the Professional Hockey Writers Association (PHWA) has typically given this trophy to the best offensive-defenseman in the NHL.
Will that trend continue? Or will we start to see more well-rounded, defense-first rearguards get some love for the Norris?
Here are our favorite bets to win the 2021 Norris Trophy:
Michael Leboff: Jared Spurgeon, Minnesota Wild (+5500)
Odds available at FanDuel [Bet Now]
Despite being the best defenseman on one of the league's best defensive teams, Jared Spurgeon has yet to truly crack into the Hockey Mainstream. Sure, everybody who follows the NHL closely knows that Spurgeon is good and he'll get mentioned in passing by some of the sport's media hotshots, but it's peculiar that a player of Spurgeon's caliber has yet to leap from "hockey hipster hero" to a recognized star.
That isn't to say that Spurgeon hasn't received some accolades. The fact that he's finished inside the top 20 in Norris voting in each of the past three years and always gets some votes for the Lady Byng Trophy may not seem like a big deal, but sometimes NHL awards voting is like an 11-step process and getting at least a handful of writers to recognize how good you are is a big first step.
The good news is that with more writers, fans and pundits paying attention to deeper stats, Spurgeon should be on more people's radar. According to Top Down Hockey, Spurgeon has the second-best WAR (Wins Above Replacement) of any defenseman over the last three seasons. He also finished with the second-best mark in 2019/20. Not many PHWA members are going to cite WAR or expected goals rates when they brag about their ballots, but those stats are catch-all metrics. Meaning, Spurgeon's traditional stats will look good, too.
Spurgeon should produce enough offense, having scored at least nine goals in each of the past six seasons. If the Wild's defense continues to operate the way it has over the past few seasons, I see no reason why Spurgeon won't start to get the credit he deserves.
Spurgeon's price is all over the board, so be sure to look around, but 55/1 is too good to pass up on a player that ticks every box you want a Norris Trophy candidate to tick. Well, save for one — the attention.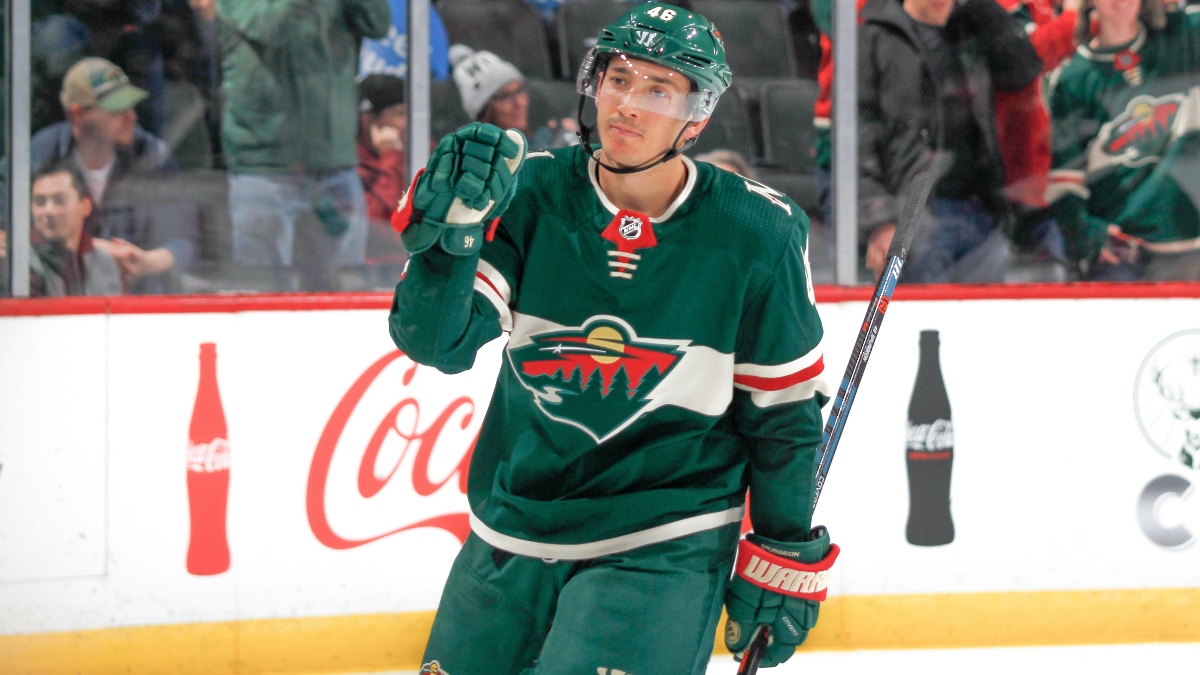 Pete Truszkowski: Tyson Barrie, Edmonton Oilers (+1800)
Odds available at FanDuel [Bet Now]
Tyson Barrie has been one of the best offensive defensemen in the NHL since the league's lockout in 2012. In that timeframe, he's posted double-digit goals five times, cracked the 50-point barrier as a defenseman three times and never ended a season with less than 38 points. Barrie's production has slid under the radar since he spent the majority of his career playing for a Colorado Avalanche team that was rebuilding.
Last season, Barrie was traded to the Toronto Maple Leafs where he slightly underperformed expectations. Barrie played fewer power-play minutes than he was accustomed to, and his shooting percentage was just 3%, well below his career average of 6.5%.
This offseason, Barrie signed a one-year "prove it" contract with the Edmonton Oilers. This is an ideal landing spot for Barrie, as he is definitely the favorite to quarterback the Oilers' top PP unit. When you get to play on a power play unit with Connor McDavid and Leon Draisaitl, you're bound to put up points.
The Norris Trophy is technically given to the league's "best defenseman" but in all honesty, the voters give the award to the league's best offensive-defenseman. Every winner since 2014 has reached double-digits in goals and put up at least 50 points. Outside of the lockout-shortened 2012-13 season, the Norris trophy winner has scored double-digit goals every year but one.
Barrie has proven that he can produce offensively throughout his career, and the opportunity he finds himself in this season should only help him. Barrie will also play in the NHL's Canadian division this season, which is expected to be a high-scoring group with teams like Edmonton, Vancouver and Toronto .
The Norris trophy is also voted on by the media. National media in Canada makes a huge impact on exposure and can sway votes if Barrie has a strong offensive season. The fact that he's a pending free agent will also lead to his name being talked about often, which can only help his cause.
At 18-1, I like the odds on Barrie who has proven to be one of the league's best offensive-defensemen and this year finds himself in a potentially fruitful situation.
Sam Hitchcock: Cale Makar, Colorado Avalanche (+1200)
Odds available at DraftKings [Bet Now]
Time changes our perceptions. For example, Chicago Blackhawks defenseman Duncan Keith won the Norris Trophy for the 2013-14 season despite notching only six goals. Since that season, no defenseman has won the award without posting 14 goals or more. Keith triumphing over Zdeno Chara (with 17 goals) and Shea Weber (with 23) feels like a relic of a bygone era.
In less than a decade, the hockey community has pivoted regarding how it views the role of an elite defenseman. Once seen as stewards of the blue line, elite defensemen are now expected to be offensive catalysts. In 2021, scoring double-digit goals is almost mandatory to be considered for the Norris.
It is through this lens that the value for Cale Makar at +1200 on DraftKings should grab your attention. Makar led all NHL defensemen in total points per 60 minutes at 5-on-5 in 2019-20. He scored 12 goals in 57 games last year, which is a better scoring clip per game than Victor Hedman's and just below the pace of 2020 Norris Trophy winner Roman Josi and runner-up John Carlson.
A glut of goals does not necessarily guarantee the Norris, and here is where it pays to consider perceptions. The Columbus Blue Jackets' Zach Werenski led all defensemen in goals with 20 last season and finished eighth in the Norris voting. So, what happened?
The Norris, like all awards, is a story of narrative. And with Seth Jones as a defensive partner and anchor of the blue line, Werenski is arguably not the best defenseman on his own team. He never had a shot.
Herein lies Makar's big advantage. Makar will play for a very successful team and hog the spotlight among the Colorado Avalanche's defensive group. After all, the Columbus situation is hardly unique. Alex Pietrangelo and Shea Theodore of the Las Vegas Golden Knights will be sharing acclaim, as will Dougie Hamilton and Jaccob Slavin of the Carolina Hurricanes. Both Pietrangelo and Hamilton have lower odds than Makar, but having a colleague nearly their equal will hinder their Norris chances. Makar doesn't face that predicament. He is the show, full stop.
There is reason to believe Makar's offensive numbers will improve this season. Nathan MacKinnon and Mikko Rantanen are both at the peak of their powers. The roster is better than last season, thanks to a few shrewd offseason moves. And thanks to a long postseason, Makar now has nearly 100 NHL games under his belt. When Makar is screeching past defenders with the puck in tow, he will have a coterie of forwards capable of finishing off a tasty dish or preoccupying the opposing goaltender's attention.
My wife is a staunch believer in self-care, and after a tumultuous 2020, bettors should reward themselves and invest in Makar.
How would you rate this article?