Saturday's NHL bet du jour: Nashville at Chicago
Joe (@pointshaving) and I (@stuckey2) put our heads together to come up with our consensus play of the day on the ice.
Hopefully we do not lose our starting goalie after the first period for the third consecutive day on Saturday.
---
Blackhawks -132
Who could forget the playoffs last season when the Nashville Predators swept the Chicago Blackhawks? Nashville blanked Chicago in both meetings at the United Center as +144 and +157 underdogs, respectively. They followed that up with a 3-2 overtime win before closing out the series 4-1. This result was especially surprising since the Hawks handled the Preds in the regular season series, winning four of the five meetings.
Last time out, the Blackhawks were blown away in the third period by the Minnesota Wild, ultimately losing 5-2. Let's have a look at Chicago's record (9-2-1) in their next home game after a loss at the United Center during the 2016-17 season:
5-3 Win vs. Nashville
3-0 Win vs. Los Angeles
3-2 Win vs. Montreal
4-0 Win vs. Arizona
3-1 Win vs. Dallas
1-2 Loss vs. Colorado (OT)
1-3 Loss vs. Winnipeg
4-2 Win vs. Vancouver
3-5 Loss vs. Winnipeg
6-3 Win vs. Arizona
4-2 Win vs. Minnesota
3-2 Win vs. Dallas (SO)
We have a perfect storm for Chicago. Chicago netminder Corey Crawford is 36-16-5 at the United Center during the last two regular seasons, as he plays his best hockey on home ice. Meanwhile, Nashville netminder Pekka Rinne has drastic home/road splits, and already without lockdown defenseman Ryan Ellis, Nashville could again be without the services of Roman Josi. Back the Blackhawks, and look for them to come up big tonight.
Fair Odds: Blackhawks -145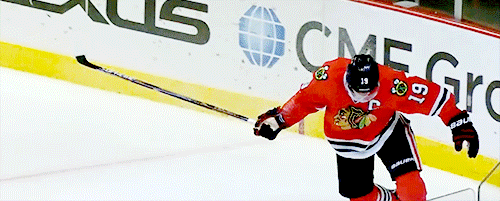 ---
Nothing else for Saturday on the ice
YTD: 3-6
---
Be part of the Action
Download the Sports Action app at the App Store or Google Play