BlackJack's Monday Plays: Keep the Faith
Alright, brothers and sisters, there are times in life when we are all tested. Our strength is tested, our resolve is tested, our faith is tested. This is one of those instances. The Vegas Golden Knights steamrolled through the Western Conference in these Stanley Cup Playoffs. They took an exciting Game 1. Then they dropped the next two to the Capitals. Now people are saying the fairy tale is over. They are saying it's the Caps' year. They are saying we are done.
I say this is our test. I say this series is one game away from being even. I say this is when we double down and push the chips in the middle of the table. I say we have faith in the team that has made us more money than any other over the past nine months. I say we pick ourselves up, dust ourselves off, and win the whole damn thing.
---
WINNERS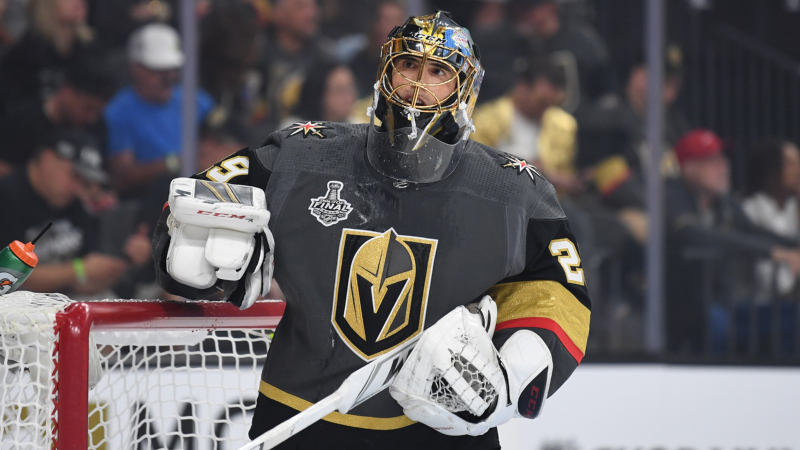 Stephen R. Sylvanie-USA TODAY Sports
Vegas Golden Knights at Washington Capitals (-115)
8 p.m. ET
The Knights have not played well in the past two games. They have been outplayed in almost every facet of the game. Alexander Ovechkin and Braden Holtby have been outstanding. But I know three things: First, is Vegas is great at making adjustments, and I think we see that tonight with Tomas Tatar in the lineup to add some speed and offense. The second thing I know is this team doesn't seem down or worried. It seems resolute. It seems determined to pick Shea Theodore up from his rare, awful performance in Game 3. The third thing I know is as good as the Caps have looked, they have lost at least two games consecutively in each of the prior three playoff series. Tonight feels like the beginning of that, as we head back to Vegas for Game 5.
THE PICK: Golden Knights ML (+105)
---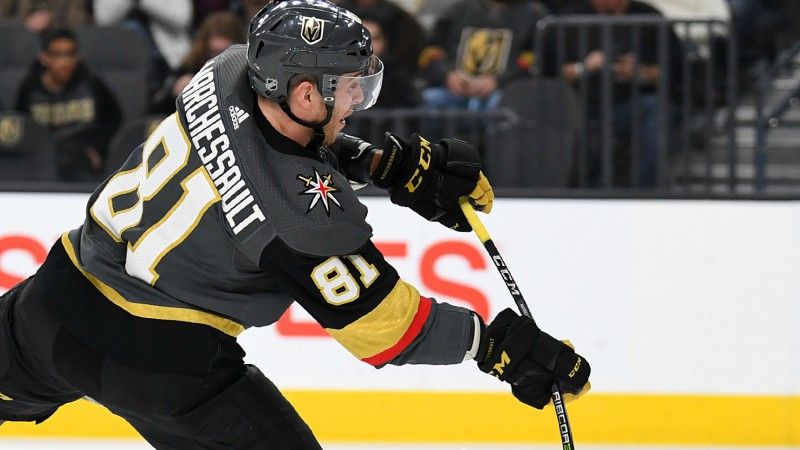 Stephen R. Sylvanie-USA Today Sports
Vegas Golden Knights at Washington Capitals
8 p.m. ET
One of the problems Vegas has had in the past two games is its offense has struggled to get going. Some of the Knights' key cogs, such as William Karlsson have seemed reluctant to shoot at times. One person who has not been reluctant is Jonathan Marchessault. He has 18 shots on goal through three games. He has yet to score a goal. I think that changes tonight as the urgency factor is dialed up to eleven this evening in the nation's capital. Here's one Game 3 prop I like. If you're into that sort of thing, I posted my picks for 12 others here.
THE PICK: Marchessault to Score a Goal (+180)
---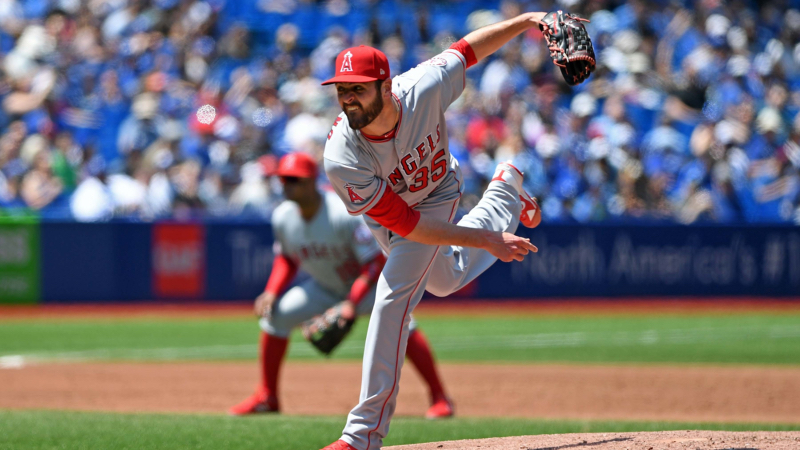 Gerry Angus-USA TODAY Sports. Pictured: Nick Tropeano
Kansas City Royals at Los Angeles Angels (-180)
10:07 p.m. ET
It's taken me a little while, but I am coming around on Nick Tropeano. He has been solid for the Angels this season and has shut down the Royals once already this year. Danny Duffy is coming off a couple of good starts, but was awful before that. Offensively, the Angels are the far superior team to Kansas City. I don't trust bullpens in baseball much these days, so I'm rolling with Tropeano and a 1st five play.
THE PICK: Angels -.5 1st 5 Innings (-125)
Let's take care of business tonight, baby!
---
Editor's note: The opinion on these games is from the individual writer and is based on his research, analysis and perspective. It is independent of, and may not always match with, the algorithm-driven Best Bets from Sports Insights.