Seattle Kraken Stanley Cup Odds: Why Have Oddsmakers Opened NHL Expansion Team at 50/1?
Credit:
Abbie Parr/Getty Images.
When bookmakers released the odds for the 2021/22 NHL season there was one team that everybody was curious about: The Seattle Kraken.
About to embark on their first-ever season and yet to sign an NHL player, the Kraken opened at +5000 to win the 2022 Stanley Cup at FanDuel. Those odds put them 21st on the board, between Winnipeg (+3700) and Chicago (+6000), and imply they have a 2% chance of winning the Stanley Cup. Fifty-to-one odds and a 2% implied win probability make the Kraken a longshot by NHL standards, but those odds still seem a little bit steep for an expansion team. There are 11 teams below them on the board.
Even though it's impossible to judge what an expansion team's "true odds" are before they draft, I think it would be fair to suggest that a fair number on Seattle should probably be deep in the triple-digits. But any bookmaker will tell you that more goes into setting odds than just hanging a team at their "true price."
So why have some bookmakers slapped a premium on the Kraken even though it is very unlikely that they will make a run in their first year?
The Vegas Golden Knights Effect
The most obvious reason that Seattle isn't sitting at the bottom of the board with the rest of the longshots is because of what happened with the Vegas Golden Knights in 2017/18.
Famously, the Knights were listed as high as 200/1 during their expansion draft offseason. Even though we know now that Vegas knocked it out of the park with its draft strategy, there was nobody at the time who thought the Knights were on their way to something special right out of the gates. Most folks, myself included, looked at the Golden Knights' inaugural roster as a pedestrian mix of misfits. Their triple-digit Stanley Cup odds and 67.5-point Over/Under made sense to basically everybody and the only folks who were betting the Knights were excited fans in Sin City.
The rest, as they say, is history. The Knights put together a miracle run, making it all the way to the Stanley Cup Final, putting bookmakers in a precarious spot.
"This situation with the Knights was obviously unique with it being an expansion team playing in Las Vegas," Jeff Sherman of the Westgate SuperBook told The Action Network in 2018. "A lot of people in our area walked up and wanted a souvenir ticket."
The Kraken won't attract the same kind of betting support that the Knights did back in 2017, but Seattle is a monster sports town and you can rest assured that when Kraken fans visit Vegas or another legal betting state they will be coming home with a "you just never know" bet on their new favorite team. By opening Seattle at an inflated price, certain bookmakers are doing their best to protect themselves against another (albeit unlikely) miracle season from an NHL expansion team.
The Path to the Postseason
The "Vegas Effect" may be a hard-to-quantify, narrative-driven reason for bookmakers to tread carefully with the Kraken, but there is a tangible reason to be a little bit optimistic about the Kraken's chances in 2021-22, even before they have a single NHL player on their roster.
The Kraken are set to play in the Pacific Division in their first season, joining Vegas, Edmonton, Calgary, Vancouver, San Jose, Anaheim and Los Angeles. If Seattle was to play in any other division, I'd say the chances of a surprise run to the playoffs would be dim. But the Pacific projects to be incredibly soft as only two teams (Vegas and Edmonton) made the postseason last season and four clubs have longer odds than Seattle at the time of writing:
San Jose Sharks +6000
Vancouver Canucks +7000
Anaheim Ducks +7000
Los Angeles Kings +8500
Even the top of the Pacific is iffy at best. Vegas is the clear-cut favorite, but could take a step back due to some salary cap issues. Edmonton has Connor McDavid and Leon Draisaitl, but the rest of its roster is wanting and the Oilers just got worse by trading for Duncan Keith. And Calgary is stuck in no man's land and could probably benefit from tearing things down for a proper rebuild. If the Flames were in a different set, they'd be in a lot of trouble. This may be the most bottom-heavy division the NHL has seen a decade.
With the NHL reverting back to its normal playoff structure for next season, you wouldn't be called crazy for arguing that the Kraken have a path to success in the Pacific. The top three teams in each division will automatically qualify for the postseason and the final two berths will go to the two teams with the best records among the rest of the conference. That means that all Seattle needs to do is beat out four bad teams to have a shot at qualifying for the Stanley Cup Playoffs in its first season. And as we've seen time and again in the NHL, once you get into the tournament, all bets are off.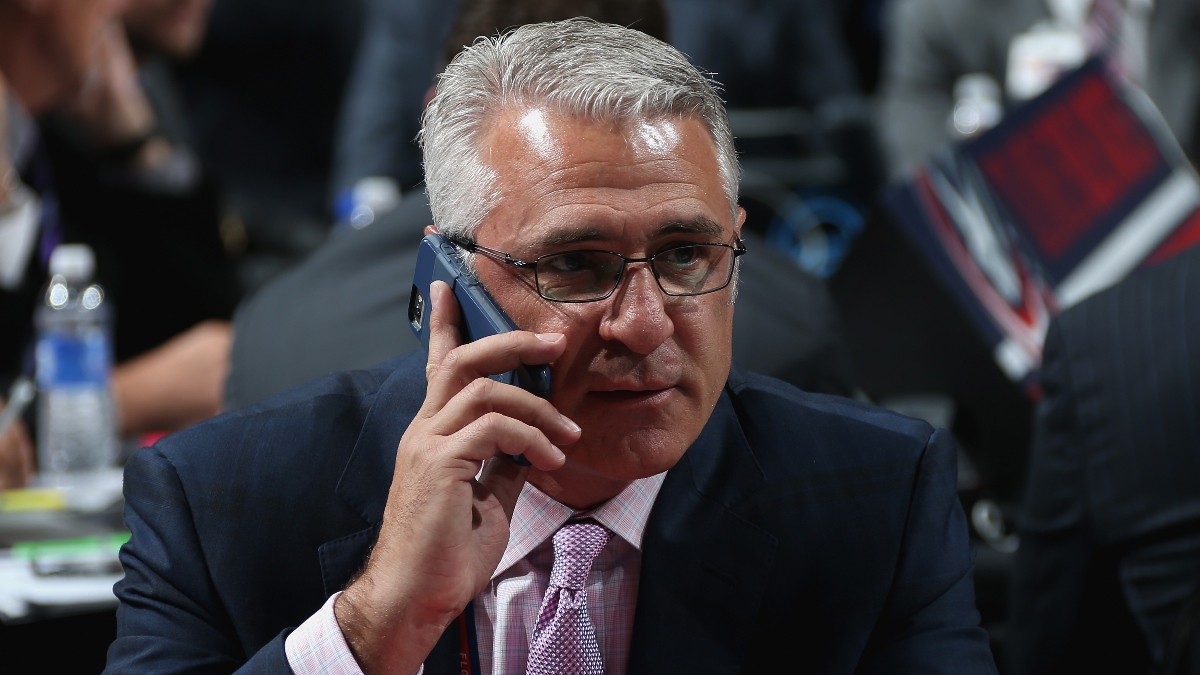 Salary Cap Hell
For the foreseeable future the NHL's hard salary cap will stay at $81.5 million. That means that there are several teams that will need to do some contract jockeying between now and October. I'm sure a lot of general managers up against the cap are calling Ron Francis to try and navigate their way through Salary Cap Hell.
It feels like the Kraken could make one or two significant side deals with teams that are being squeezed. The Lightning, Islanders, Golden Knights, Penguins, Capitals and Maple Leafs are all within $10 million of the salary cap at the time of writing and there are plenty of other teams that would be willing to give up some assets to entice Seattle to pick — or stay away from — a particular player in the draft. We saw this scenario play out in 2017 when a few teams traded away assets to entice the Golden Knights to avoid picking certain players.
The Minnesota Wild worked out an agreement with the Knights to pick Erik Haula over Jonas Brodin and Matt Dumba. That cost Minnesota its best AHL prospect, Alex Tuch, who has blossomed into a terrific scoring winger for the Knights.
In addition to losing Jonathan Marchessault in the expansion draft, the FloridaPanthers- also worked out a deal with Vegas to take Reilly Smith and his $25 million contract off the books. Smith, Tuch, Marchessault and William Karlsson, who Vegas selected after making a deal with Columbus in return for not picking goaltender Joonas Korpisalo, are all still producing and give the Knights terrific middle-of-the-roster depth behind their top-of-the-roster players.
While I don't expect general managers to make the same kind of mistakes that were made back in 2017, there are a lot of contending teams desperate to shed bad contracts. Don't be surprised if Seattle comes out of this summer with one or two head-turning players.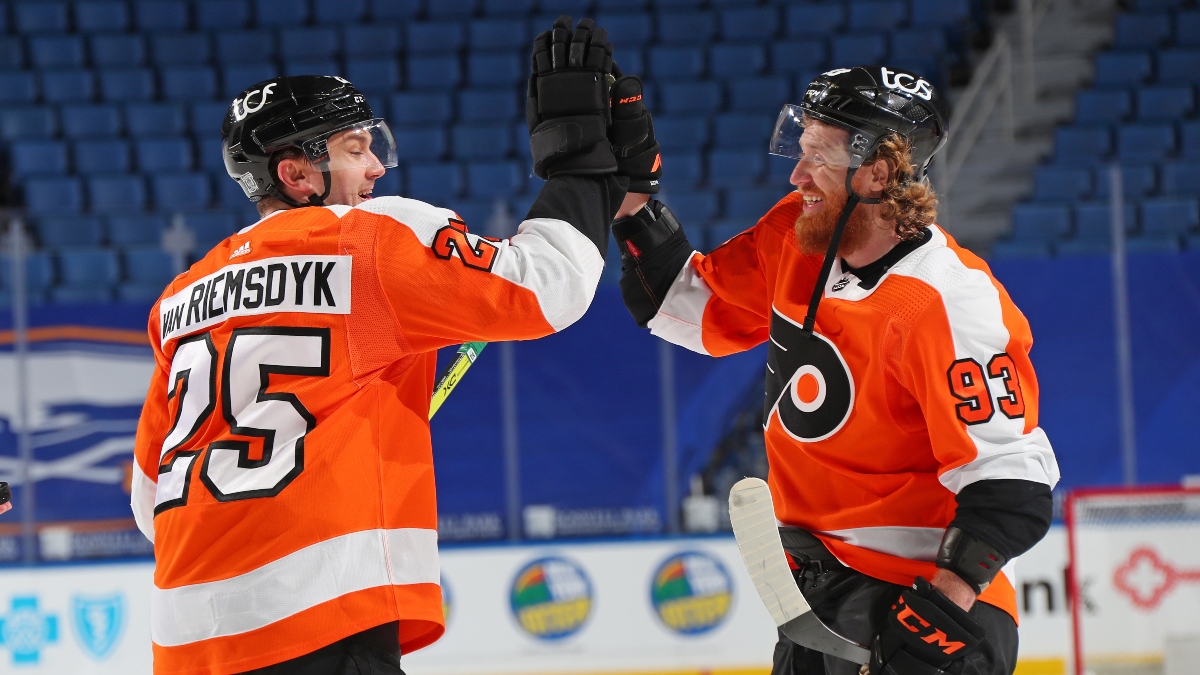 How Bad Can They Be?
Even if Seattle doesn't maneuver in the shadows to swing a big side deal, the expansion draft sets up so that, unless things go very wrong, the Kraken will be much closer to the middle of the pack than the bottom. A lack of starpower is what caused many to doubt the Golden Knights in their first season, but Vegas built success by putting together a deep roster and filling it out with high-upside youngsters (Shea Theodore, Nate Schmidt) who didn't get a fair shake at their last stop.
I think we'll see a similar strategy from the Kraken, who could build their roster around a strong middle six that could feature the likes of Warren Foegele, Joonas Donskoi, Yanni Gourde, Mason Appleton, Alex Kerfoot and Calle Jarnkrok. From there, the Kraken can take some shots on high-ceiling players like Kieffer Bellows, and then round out the top of the roster with dependable producers like Evgenii Dadonov and James van Riemsdyk.
The defense figures to be similarly safe and sound with names like Mark Giordano, Calvin de Haan and Jeremy Lauzon being bandied about. From there, you can see Francis making bets on high-upside rearguards like Vince Dunn or Jake Bean.
The biggest difference between the Vegas expansion draft and this one is that there won't be a Marc-Andre Fleury available for the Kraken to pick up. That said, there will be plenty of reliable goaltenders in the draft. Coming out of the draft with a tandem featuring two of Jake Allen, Anton Khudobin, Chris Driedger and/or Vitek Vanecek would give Seattle a better goaltending situation than plenty of other teams.
Just like Vegas, I think it's OK to assume that Seattle will come out of the expansion draft with a decent collection of strong role players but lacking in established high-end talent. There are plenty of teams who make that type of roster construction work well enough to get into, or close to, the postseason. Having quality depth is important in the NHL and should provide the Kraken with a stable foundation to build around.
In other words, the ceiling may not be that high, but it feels like a pretty safe bet that Seattle won't be a royal mess in its inaugural campaign.
The Bottom Line
If you're looking at this from a straightforward value perspective, the Seattle Kraken are a probably bad bet at their current prices (some sportsbooks have Seattle at 100/1 or 75/1, so be sure to shop around if you are looking to get down on the Kraken). Despite what we saw with Vegas in 2017, it's hard to imagine Francis and his team putting together a true contender right out of the gates.
That said, betting is supposed to be fun and I'm not here to discourage any Kraken fans from backing their new team to pull off a miracle just because oddsmakers have inflated their number. You don't get the chance to bet on an expansion team to win the Stanley Cup in its inaugural season but once.
How would you rate this article?
This site contains commercial content. We may be compensated for the links provided on this page. The content on this page is for informational purposes only. Action Network makes no representation or warranty as to the accuracy of the information given or the outcome of any game or event.