Euro 2020 Odds, Picks, Predictions, Format: A Bettor's Guide to Europe's Biggest Tournament
Credit:
Paolo Bruno/Getty Images
Euro 2020 begins Friday after it was postponed last year due to the COVID-19 pandemic.
There are 24 teams split into six groups, with the top two teams from each group advancing, plus the four-best third-place teams.
We preview every Euro 2020 group below, giving our favorite futures wagers for the tournament along the way.
Few sporting events in the world can match the pageantry, spectacle and drama of the European Championships.
International soccer's second-biggest competition has been held every four years since 1960, with the 2020 competition being postponed until this year due to the global COVID-19 pandemic.
While it was disappointing at the time to see Euro 2020 delayed, it will add a welcome boost to the summer, as bettors will have the opportunity to sink their teeth into 51 matches over the next month.

There's a lot to unpack for a tournament of this magnitude, so we've put together a comprehensive betting guide with the dates, odds, format and analysis for every group.
(Click below to jump to the analysis for each group.)
Group A | Group B | Group C | Group D | Group E | Group F
---
Euro 2020 Odds
Odds via DraftKings
| TEAM | ODDS |
| --- | --- |
| France | +500 |
| England | +550 |
| Belgium | +600 |
| Portugal | +800 |
| Germany | +900 |
| Spain | +900 |
| Italy | +1100 |
| Netherlands | +1400 |
| Denmark | +2500 |
| Croatia | +4000 |
| Turkey | +5000 |
| Switzerland | +7000 |
| Sweden | +7500 |
| Poland | +8000 |
| Austria | +10000 |
| Russia | +10000 |
| Ukraine | +10000 |
| Wales | +10000 |
| Czech Republic | +15000 |
| Finland | +30000 |
| Scotland | +30000 |
| Slovakia | +30000 |
| Hungary | +30000 |
| North Macedonia | +50000 |
As you can see from the odds, bookmakers believe there are eight legitimate contenders. France and England are the consensus favorites, but they have plenty of stiff competition from usual powers like Belgium, Portugal, Germany, Spain, Italy and the Netherlands. There is a drop-off after those teams, with Denmark serving as the bridge between the contenders and the dark horses.
Because the top of the tournament is so prolific, the mid-tier is pretty thin. There are only six teams listed between +2500 and +10000 odds. That means the bottom of the board is pretty robust, with 10 teams at 100/1 or longer. In fact, there are five teams sitting at +30000 or higher, with North Macedonia priced as the biggest longshot at +50000 odds.
It is worth noting that there have been some major shocks at the Euros in the past. In 1992, Denmark won the tournament only after getting into the field because Yugoslavia had to pull out due to a civil war. In 2004, the infamous Piratiko Greek team shocked the world to win the tournament as 80/1 outsiders.
Euro 2020 Dates
Group Stage: June 11-23
Round of 16: June 25-29
Quarterfinals: July 2-3
Semifinals: July 6-7
Final: July 11
Euro 2020 Format
The top two teams from each group advance to the knockout stage, along with the four best third-place teams. For example, this is how the third-place teams finished at France '16.

Since each team plays only three matches in the group stage, ties should be expected. However it's important to note that we have two different sets of tiebreakers, one for the individual group finishing positions and another set for the ranking of third-place teams.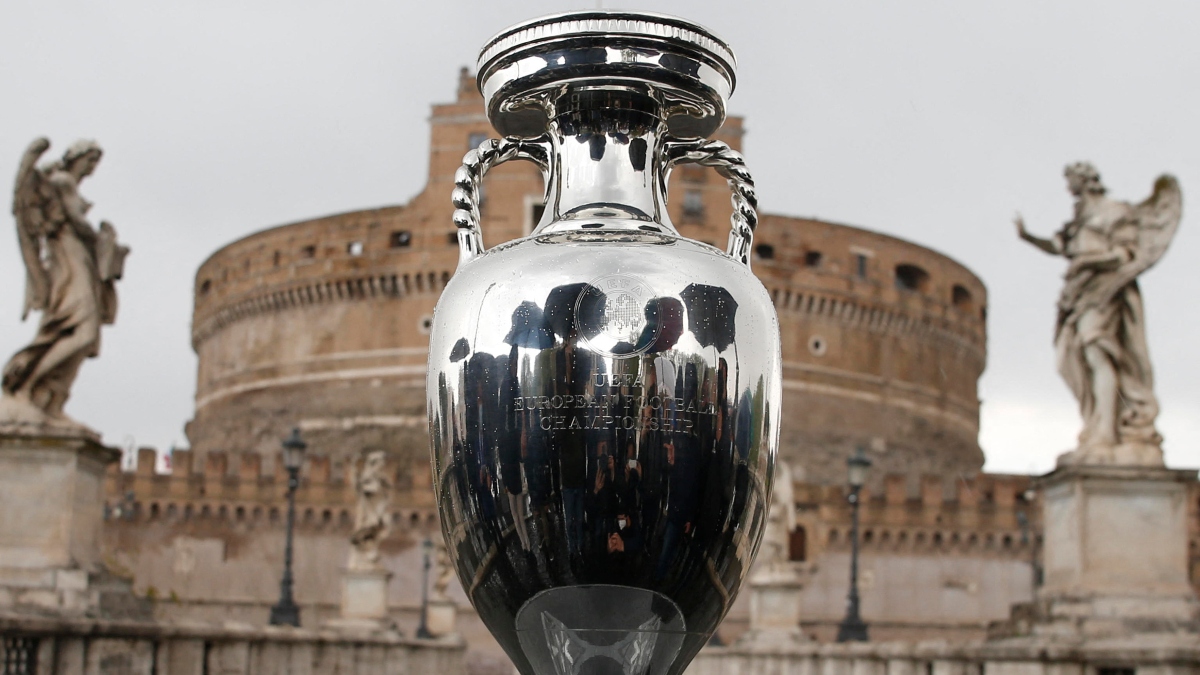 Euro 2020: Group A Odds & Preview
By: Michael Leboff
| Team | Group Odds | Outright Odds |
| --- | --- | --- |
| Italy | -200 | +1100 |
| Switzerland | +450 | +7000 |
| Turkey | +550 | +5000 |
| Wales | +900 | +10000 |
Handicapping international soccer is just as much art as it is science. The numbers remain the most important factor, but the nature of these tournaments means you need to consider the extenuating circumstances when you size up the field. Unquantifiable elements like squad chemistry,
On paper, Group A looks pretty straightforward. Italy is an odds-on favorite at -200 (66.7% implied probability), while Switzerland, Turkey and Wales are expected to battle amongst themselves for the No. 2 spot.
Should we expect Group A to go according to script? Or do one of the others pose a threat to The Azzurri?
The Favorite
It's really hard to judge form going into an international tournament since the calendar is stop-start and riddled with meaningless friendlies, but there is no denying what Italy has done since the last World Cup. The Azzurri have not lost a match since Sept. 10, 2018 and have gone unbeaten since Roberto Mancini took over the squad, a streak that sits at 24 matches.
Throw in the fact Italy went 10-0-0 with 37 goals for and only four goals against in its qualifying campaign and it's easy to see why bookmakers expect Italy to win this group nearly 67% of the time.
However, things aren't always straightforward at the Euros. In 2016 (the first year the field was expanded to 24 teams), we saw Hungary top a group ahead of Portugal and a trendy Austrian side, while Wales beat out England to headline their foursome.
As usual, the Italians are built from the back to the front. Mancini has one of the world's best goalkeepers — Gianluigi Donnarumma — and he'll be helped by a backline anchored by veteran Serie A stars Leonardo Bonucci and Giorgio Chiellini.
The Azzurri also have plenty of star power in the middle of the pitch, with Jorginho, Marco Veratti (who is expected to miss the team's opening match) and Nicolo Barella.
Italy's success will likely come down to whether or not it can score enough goals. Although the Italians have productive goalscorers like Ciro Immobile, Lorenzo Insigne, Federico Chiesa and Andrea Belotti in their ranks, they don't have that prolific target man other contenders have and thus you can expect the goals to be spread out for Mancini's squad.
That said, there's a clear gap between the Azzurri and the rest of this group. Italy has world-class talent at basically every position and enough depth to make adjustments for injuries, suspensions or poor form. They will be big favorites in each match and aren't really a volatile squad. Italy might not light up the scoresheet, but its defense projects to be good enough that it won't need to score three goals a game to get a result.
Italy is the  clear frontrunner, but if you're interested in investing in the Azzurri, I'd suggest going bigger, like backing them to win the tournament at 11/1 odds. Italy's path to success looks more than viable, as they would likely play either Austria or Ukraine in the Round of 16.
A date with Belgium is the likeliest outcome after that, but it's not worth getting too caught up in projecting that far ahead in a tournament with this many twists and turns. The point is, there's no Group of Death, nor is there a daunting Round of 16 matchup looming for the Azzurri.
If you aren't all that excited by +1100 in a tournament this deep, but want to invest in the Azzurri, you can look to the Players Futures market for some value. I am particularly interested in backing Nicolo Barella to win Young Player of the Tournament at +3300 odds via DraftKings.
Barella was terrific in the middle of the pitch for Inter Milan during their title-winning campaign. And although he isn't a prolific scorer, Barella can be the key facilitator for a team that has a great chance to make a deep run.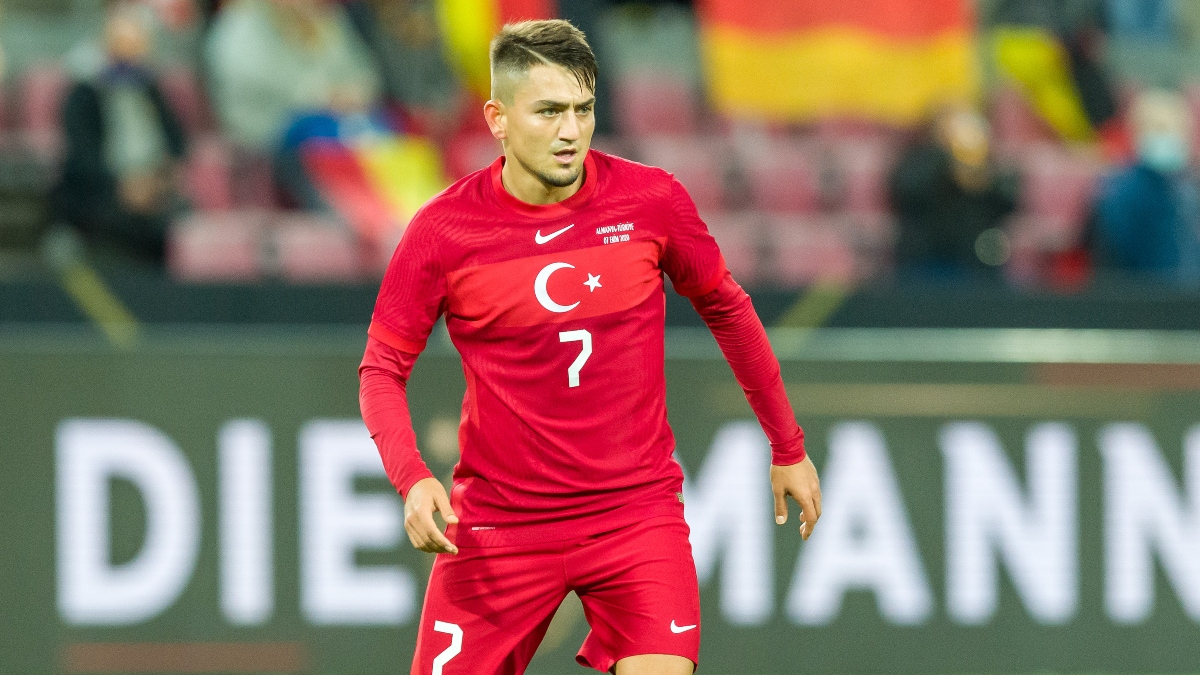 Sleeper Watch: Turkey +5000
Turkey are a high-ceiling, low-floor team that has the talent to pull a result against any team in this competition on their day. To illustrate that point all you need to do is look at the Crescent-Stars' results leading up to this tournament.
Over the past 18 months or so, Turkey finished bottom of a group that included Russia, Hungary and Serbia in the UEFA Nations League. However, it also earned 3-3 draws against Germany and Croatia; beat the Netherlands, 4-2; dismantled Norway, 3-0; and, then added further confusion by drawing a home against Latvia.
In other words, this is a team that can beat anybody, but also lose to anybody.
Turkey's defensive record mirrors its Jekyll-and-Hyde nature. After allowing just three goals in 10 games during Euro qualifying, Turkey went ahead and shipped 19 goals over its next 11 matches. Adding to the confusion is the fact that the Crescent-Stars have a solid defense on paper, with Merih Demiral (Juventus), Caglar Soyuncu (Leicester), Ozan Kabak (Liverpool) and Zeki Celik (Lille) featured in the back.
We have no idea which version of Turkey's defense will show up, but backers can at least be confident that it has the talent to be a sturdy group and it shouldn't be overmatched by Switzerland and Wales.
While Turkey's defense and spine look to be in decent shape, its attack has the potential to make it a bona fide sleeper. Hakan Calhanoglu (AC Milan) is more than capable of pulling the strings and he will be supported by a cast that includes Zeki Celik, Burak Yilmaz and Yusuf Yazici, all three of whom are coming to the Euros on the heels of winning Ligue 1 with upstart Lille.
Just like with any longshot in this tournament, Turkey lacks some depth and has a couple of weak spots, but I'd also argue that the Crescent-Stars have the strongest starting XI of any team in the mid-tier and have the upside you need from an outsider.
In addition to the talent on the roster, Turkey also has a decent path to the quarterfinals if it can manage to finish second (or first) in Group A. If it finishes as runner-up, Turkey's likeliest opponent in the Round of 16 would be Denmark and a possible showdown with the Netherlands awaiting in the quarterfinals.
We've seen some big longshots win the Euros in the past. In 1992, Denmark won the competition only after taking Yugoslavia's spot in the tournament because of a civil war. Twelve years later, it was The Piratiko Greek team that won Euro 2004 as 80/1 outsiders.
While most of the time these tournaments will go to the headliners, there is always at least a little bit of chaos at the Euros and I think Turkey is a great candidate to be the causers of said chaos.
One thing I will note is that Turkey's price has come down from 80/1 to 50/1 over the past few weeks. While 50/1 is still a good price, you can possibly get a better number by waiting out its tournament-opening match against Italy. The Azzurri are -175 favorites to win that match and if they do, the Crescent-Stars' price should get longer.
Turnkey doesn't need to win the match against Italy to advance, so while you run the risk of losing out on 50/1 should it win or draw with the group favorite, there is a pretty good chance you can get a much better number should it lose.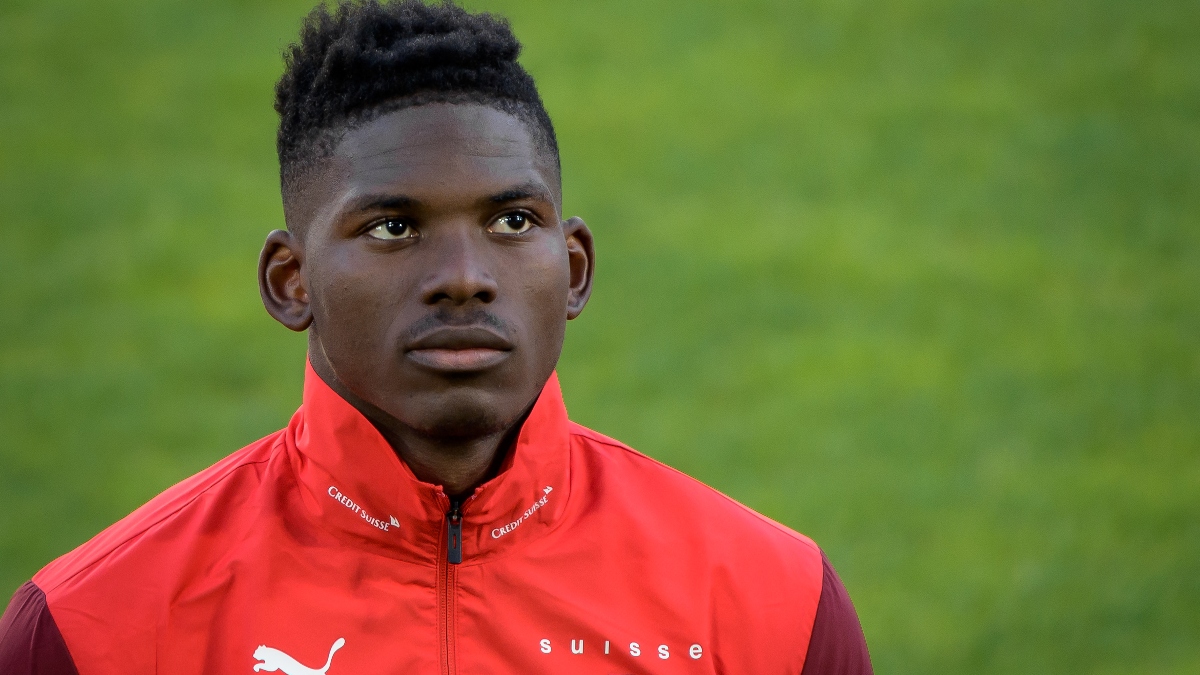 Don't Forget About Longshot Switzerland at +7000
Switzerland always seem to be in the muddled middle when it comes to the Euros or the World Cup. They feel like a sure-fire bet to make it out of the group stage, but at the same time it's hard to get excited about its prospects of making a deep run.
The Swiss do have a strong spine with Nico Elvedi, Manuel Akanji at the base; Denis Zakaria and Granit Xhaka in the middle; and, Breel Embolo at the top, plus the mercurial Xherdan Shaqiri is always a threat to steal a game at a moment's notice. However, the Rossocrociati lack the depth and high-end talent I'm looking for in a team that could be a surprise package in an event that's this top heavy. 
It is worth noting Switzerland is actually slightly shorter than Turkey to win Group A, but Turkey's outright odds are shorter to win the whole tournament. That makes sense because, while Switzerland projects to be a well-organized team that shouldn't lose games to lesser opposition, it doesn't really have the upside needed to pull off the string of upsets needed to crash the gates deeper in the tournament.
All that said, it's more likely than not that Switzerland advances into the Round of 16, whether it be through finishing second or being one of the four best third-place teams. And if they do wind up in second, the path opens up and it wouldn't be a huge shock if the Swiss win a knock-out game or two.
---
The Also-Ran: Wales +10000
There were a lot of shockers at Euro 2016, but Wales was the tournament's surprise package. The Dragons made it out of a group with England, Russia and Slovakia, took care of Northern Ireland in the Round of 16 and then pulled off one of the results of the tournament with an upset of Belgium in the quarterfinals.
In 2016, Wales had Gareth Bale and Aaron Ramsey operating at the height of their powers and had a supporting cast that consisted of solid players like Ashely Williams, Joe Allen and Ben Davies. While Bale and Ramsey will be back for Euro 2020, they are now five years older and past their prime. They are both still capable of turning a match on its head, but it's hard to imagine them carrying this team deep into the tournament at this stage of their careers.
Instead, I'd guess that Wales will try to play a conservative style of soccer and rely on players like Joe Rodon, Ethan Ampadu,  Neco Williams and Ben Davies to keep the Dragons in games against superior opposition and hope Bale or Ramsey can create something to nick a point or three.
That strategy can work in a tournament that allows 16 of 24 teams through to the knock-out stage, but I still think Wales are a clear fourth in this set and being a bit overvalued thanks to its surprise 2016 run.
---
Best Bets for Group A:
Turkey to win the Euros (+5000)
Wales eliminated in group stage (-125)
Nicolo Barella to win Young Player of the Tournament (+3300)
Group A Projected Match Odds
Read more about BJ Cunningham's EURO 2020 Projections here:
---
» Return to the table of contents «
---
Euro 2020: Group B Odds & Preview
| Team | Group Odds | Outright Odds |
| --- | --- | --- |
| Belgium | -139 | +600 |
| Denmark | +260 | +2500 |
| Russia | +525 | +10000 |
| Finland | +3000 | +50000 |
Group B might not have a "traditional" power among its four teams for the Euro 2020 tournament.
However, it featured the top team in FIFA world rankings in Belgium and the seventh-highest ranked team on the continent in Denmark, making it a more difficult group than it looks to be at first glance.
Throw in Denmark playing every game in Copenhagen and Russia contesting two of three matches in Saint Petersburg, and there's plenty of reason for excitement within this group.
Unless, perhaps, you're Finland.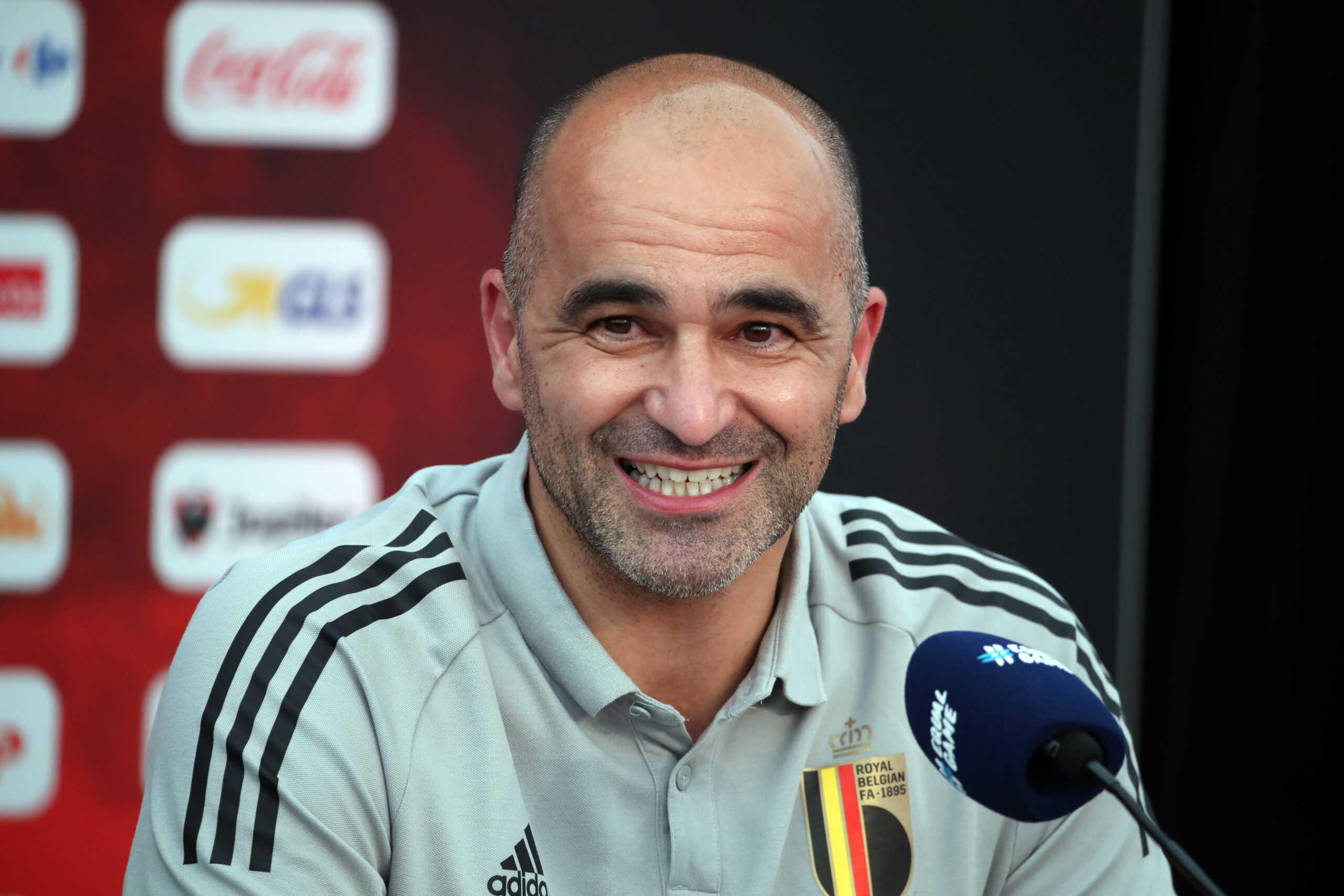 Powerful Belgium Earns Deserved Favorite Status
Belgium has been the world's No. 1-ranked team since October of 2018, plus it has been hovering at or near the top far longer. Yet, this golden generation is still looking for major silverware to solidify its legacy after finishing third at the 2018 FIFA World Cup in Russia.
In countries with a more successful football history, that might ratchet up the pressure. However, it's actually fifth-year manager Roberto Martinez often pushing both his side and its fans to dream bigger.
That said, now would be the time to do so. Belgium earned a perfect 30 points in its Group I qualification, including a pair of wins over group foe Russia by a combined five-goal margin. Romelu Lukaku tied for second in the group with seven goals, and Eden Hazard tied for third with five goals.
The Red Devils followed that up by taking seven points from nine so far in UEFA qualifying for the 2022 FIFA World Cup, with their lone blemish coming via a 1-1 away draw against the Czech Republic.
Belgium does have a few injury concerns, though.
Attacking midfielder Kevin De Bruyne (facial fractures) is questionable for Belgium's opening match after sustaining facial injuries in Manchester City's UEFA Champions League final defeat.
Defensive midfielder Axel Witsel has joined full-team training after months recovering from an Achilles injury, but likely can't handle a typical workload.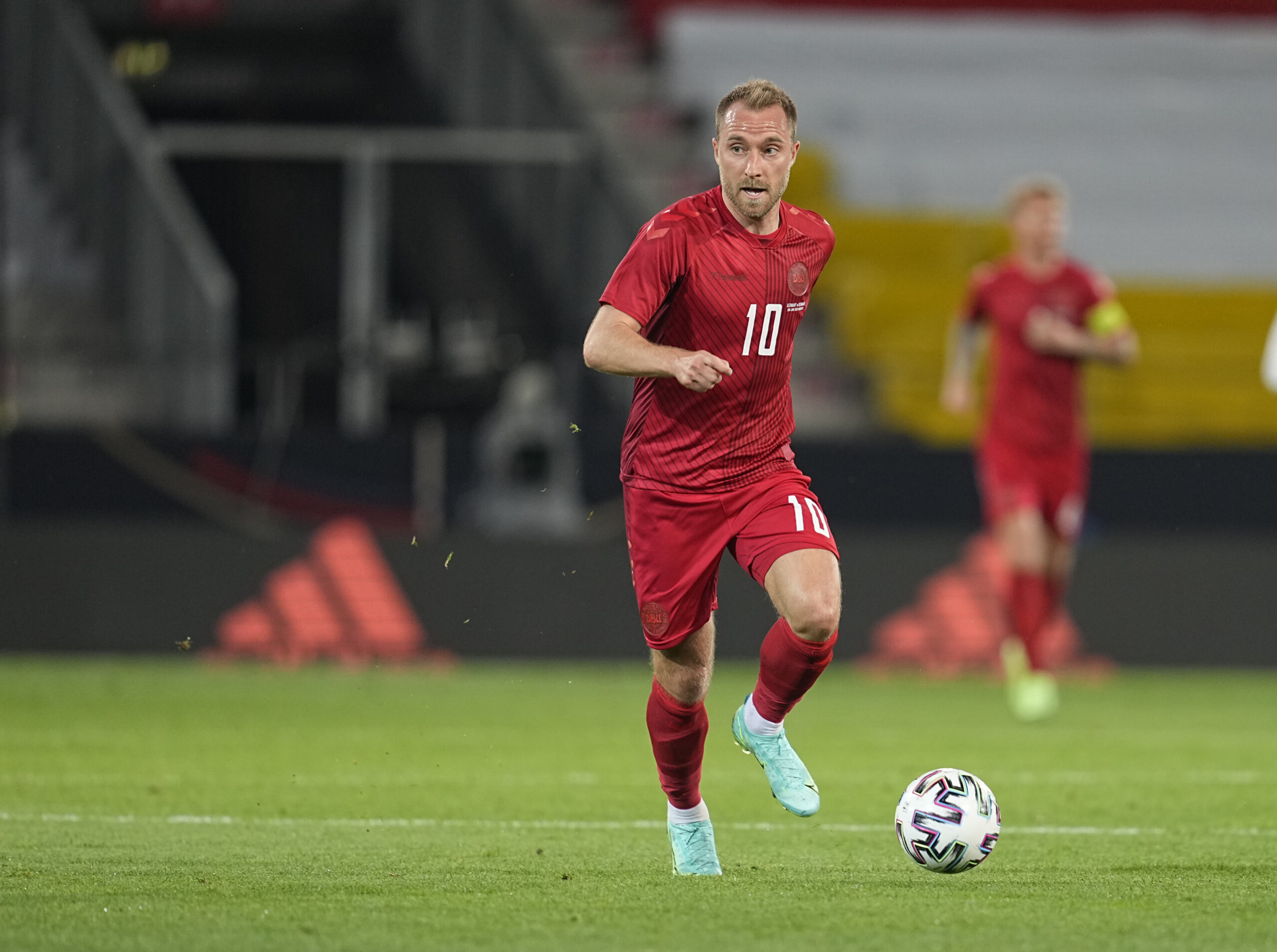 Sleeper Watch: Denmark Poised to Ruffle Foes' Feathers
The Danes are the original Euro sleepers, having come from seemingly nowhere to win the 1992 European championship.
And currently, they sit 10th in the FIFA rankings after reaching the round of 16 in the 2018 World Cup and going unbeaten (four wins and four draws) in Euro qualifying action.
Yet, Denmark finds itself in transition after swapping managers following the aforementioned qualifying round. Manager Kasper Hjulmand took over last year after Åge Hareide's contract expired. Fortunately for the Danes, the results have been excellent. They have taken three wins in three tries, with a plus-14 goal differential in World Cup qualifying.
If there's a criticism, it's the nation's inability to turn its domination of minnows into success against the elite. Most recently, Denmark lost two matches against Belgium in UEFA Nations League A competition, though it also earned a 1-0 win and scoreless draw against England.
Attacking midfielder Christian Eriksen scored three goals in Inter Milan's Serie A title-winning campaign. Forwards Martin Brathwaite (Barcelona) and Yussuf Poulsen (RB Leipzig) have only 13 combined goals over the past two league campaigns.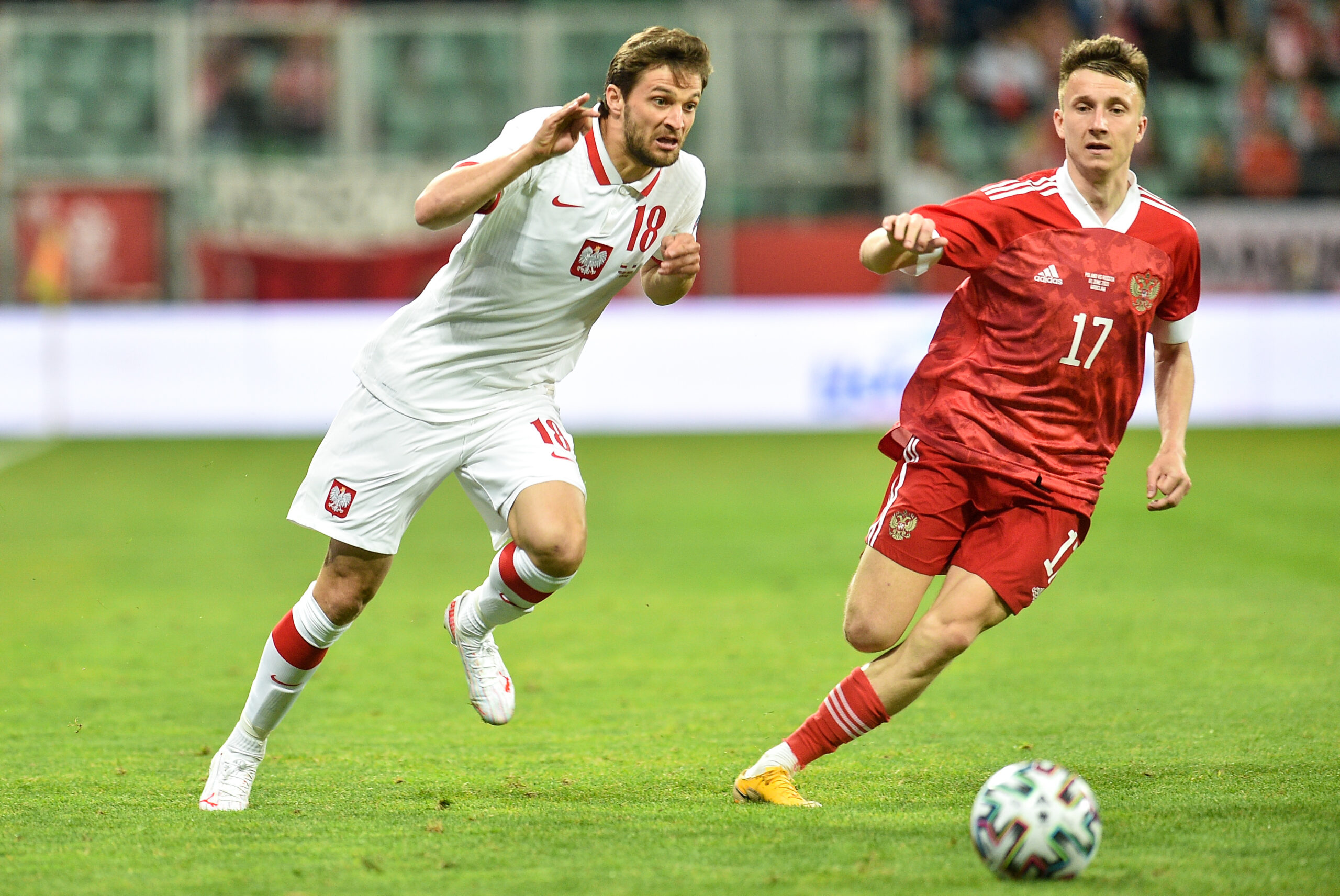 More Home Cooking for Russia?
After a far-better-than-expected performance while hosting the 2018 FIFA World Cup, Russia will be looking for a repeat while playing two of its three group matches in Saint Petersburg.
It's fair to question if its squad is capable of that.
The quality at manager Stanislav Cherchesov's disposal is clearly off the pace of Belgium and Denmark. All but four of his players are based in the Russian Premier League, which is ranked sixth in the world by Kick Algorithm.
Elsewhere in Europe, midfielder Aleksandr Golovin is coming off his most productive season at Monaco with five goals and nine assists in 21 appearances. Aleksei Miranchuk scored four goals in 25 games via mostly a substitute role in his first season with Serie A power Atalanta.
Russia's defense has conceded 12 goals over its last five competitive matches between Nations League and World Cup Qualifying play.
---
More Analysis, Thoughts From Group B Competition
With apologies to a Finland side competing in its first major tournament finals, the story for me is whether Belgium's quality can rise above its two opponents' home-field advantages.
Hosting has proven less advantageous in recent years. Between 1980 and 2004, only one host nation failed to progress past the group stage — Belgium in 2000. Since then, four of the last five hosts have failed to reach the knockout phase of the tournament.
It's still a clear edge to Denmark and Russia when they face Belgium before partial capacity crowds. And it's imperative to factor in when evaluating the Red Devils (-139 odds) and a 58.2% implied probability to win the group.
On the other hand, the defenses could be key to Lukaku's Golden Boot bid. He's already in form, nearing career bests by scoring 24 goals to help Inter Milan win the Scudetto and averaging 0.75 goals per 90 minutes.
Internationally, the numbers are even more impressive. Lukaku has 14 goals in his 12 competitive appearances, and 1.22 goals per 90 minutes. Belgium has already scored 13 times in its last four combined matches against Russia and Denmark. The other opponent in the group is the weakest.
Lukaku is the second favorite in the Golden Boot futures market at +700 odds, with an 12.5% implied probability. Yet, he still might be undervalued.
Best Bets for Group B:
Group Winner — Denmark (+260): I wouldn't favor Danes to win the group per se, but they're clearly closer to Belgium in caliber when compared to Russia or Finland, plus they get to play every game in Copenhagen. A 27.8% implied probability of a mild surprise is low to me.
Golden Boot — Romelu Lukaku (+700): Harry Kane's England gets Croatia and the Czech Republic. France's Kylian Mbappe faces Portugal and Germany. Lukaku clearly has the easier opportunity to rack up some early goals.
Double Chance — Finland or Draw vs. Russia (+110): A feel play based on the enormous geopolitical implications. Finland could earn only one point this tournament. If it comes against Russia, it returns home national heroes.
Belgium vs. Russia — Total Over 3.5 Goals (+255): This is an aging Russian defense going against an in-its-prime Belgian attack. If the hosts are going to earn a result, it's unlikely to be a 0-0 or 1-1 draw. The total went over 3.5 goals in both these teams' qualifiers, with Belgium scoring seven times in total.
Group B Projections
Read more about BJ Cunningham's EURO 2020 Projections here.
Group B Projected Match Odds
---
» Return to the table of contents «
---
Euro 2020: Group C Odds & Preview
By: BJ Cunningham
| Team | Group Odds | Outright Odds |
| --- | --- | --- |
| Netherlands | -250 | +1400 |
| Austria | +525 | +10000 |
| Ukraine | +575 | +10000 |
| North Macedonia | +4000 | +50000 |
Group C of the Euro 2020 tournament is widely regarded as the weakest group in the competition. That's rightly so, since none of the countries qualified for the World Cup in 2018. And based on their current outright odds, the quartet doesn't have a team inside 10/1 to win the showcase.
Netherlands is the clear favorite at -278 odds, but the results produced by Austria and Ukraine during Euro qualifying were impressive, so could they potentially take down the young talented Dutchmen?
As for North Macedonia, it's the Cinderella heartthrob of this tournament. It's the nation's first major international competition (it has only been a country since 1990) and just recently pulled off a historic upset against Germany as 28/1 underdogs.
Will there be chaos in the "weakest" group in the tournament or will Netherlands cruise through without much of a sweat?
The Favorite: Netherlands Leading Way in Group
It's been some time since the glory days of Dutch football when Robin Van Persie and Arjen Robben took the Netherlands to the 2010 World Cup final, then 2014 World Cup semifinal round. However, since then, the Netherlands has been in a downward spiral.
The Flying Dutchmen failed to qualify for both the 2016 Euros and the 2018 World Cup, so this will be their first major tournament in six years, which is quite embarrassing for a country with such rich tradition and success.
However, you could make the argument the Netherlands has the most young talent of anybody in this tournament. The Dutch have two of the best players under the age of 24 in center back Matthijs de Ligt, who plays for Juventus, and central midfielder/Barcelona standout Frankie de Jong.
Both of those players hold a transfer value over $80 million, according to TransferMarkt.
Even though the Dutch are going to be without the best defender in the world in Liverpool's Virgil van Djik, the center of their defense is still stacked with the previously mentioned de Ligt and Inter Milan defender Stephan de Vrij, who was a key part of their Serie A title winning defense that allowed only 1.07 expected goals per match.
Netherlands finished second to Germany in its qualifying group, but its defense was incredibly impressive, allowing just 1.03 xG per match. In fact, if you take out its two matches against Germany and include the three World Cup qualifying matches from late March, the Dutch defense has allowed a total of 5.33 expected goals in nine matches.
The midfield is young, but loaded with talent. De Jong is one of the best central midfielders in the world, but the Flying Dutchmen have even more young talent in the form of 19-year-old Ryan Gravenberch, who plays for Ajax and is already being linked to the likes of Barcelona and Chelsea.
However, it's not just youth in the midfield. The Dutch also have experienced defensive midfield Marten de Roon, who has been a key cog for Atalanta that has led the Italian side to finish inside the top four in the Serie A the past four seasons. Let's also not forget about Georginio Wijnaldum, who was a fantastic attacking midfielder for Liverpool and reportedly just sealed a move to PSG.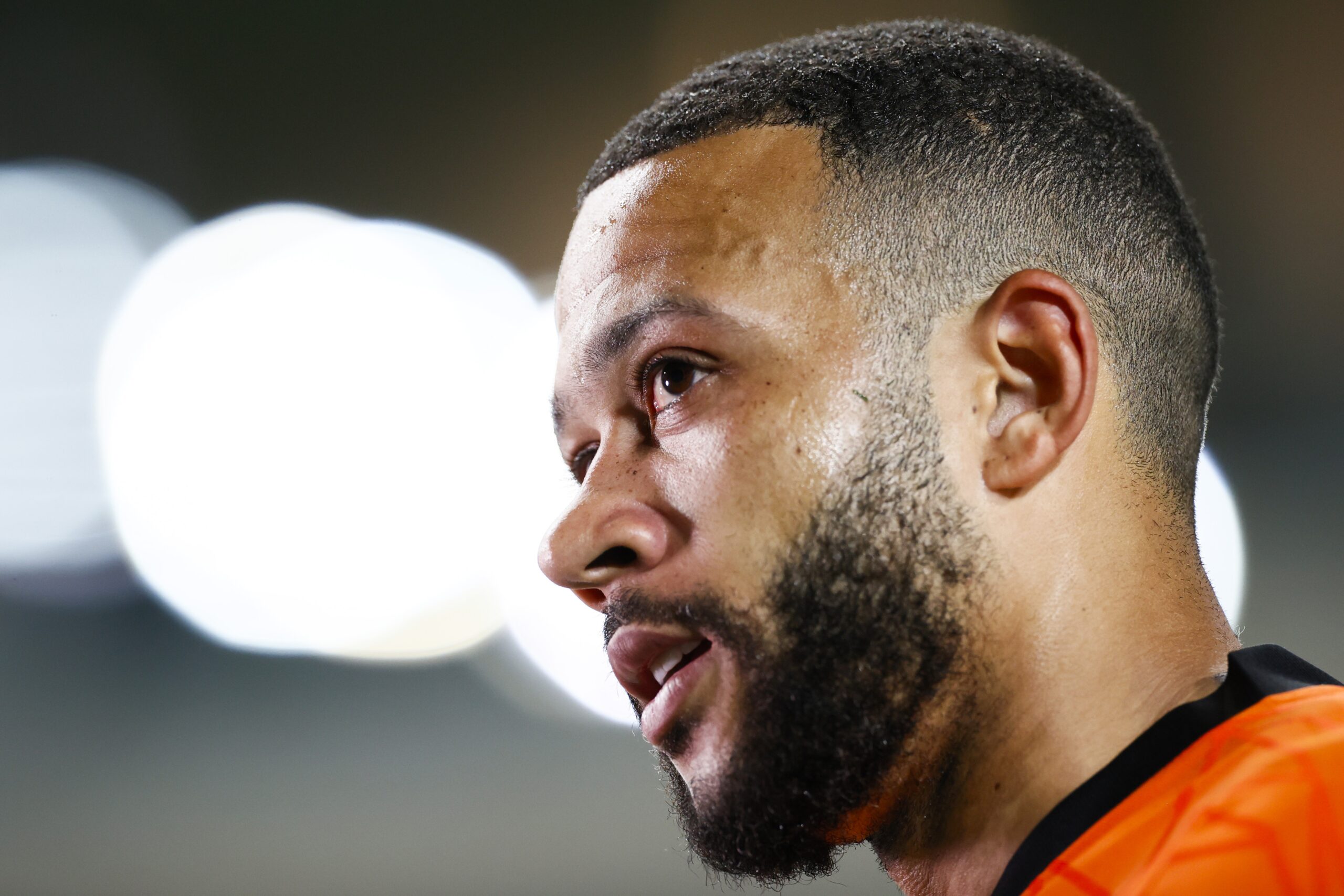 The Dutch offense is led by Memphis Depay, who has been lighting up Ligue 1 defenses for Lyon. This year, the 28-year-old bagged 21 goals, dished out 12 assists and put up a 0.50 xG per 90-minute scoring rate. Netherlands also has a talented, young striker in Donyell Malen, who scored 27 goals in 45 appearances for PSV Eindhoven this season. Suffice it to say, Malen might be someone to watch in this competition.
The Flying Dutchmen been very impressive during both Euro and World Cup qualifying, averaging 2.84 xG per match, which is the third-best mark coming into the tournament behind Spain and Italy. Now, they haven't played the stiffest of competition, but in their two matches against Germany during Euro qualifying, the Dutch created a total over 4.60 xG in the games.
All in all, the Dutch should be able to cruise through this group, with first place being a priority. If they win Group C, the Dutch would play a third-place team from Groups D, E, or F in the Round of 16 and then the second-place finisher from Group A or B, which would likely be Denmark, Turkey or Switzerland.
So, I think there is some value on the Dutch to win the Euros at +1400, since they wouldn't have to face another group winner until the semifinals.
---
Sleeper Watch: Longshot Austria Alive at 90-1 Odds
The Austrians will be a team to watch in this group, because they come in a little under the radar. They were in one of the easiest qualifying groups, finishing second to Poland, but had the best underlying metrics, averaging 2.57 xG per match, while only allowing 0.92 xG per outing.
Now, the last time they were on the field they got routed in a 4-0 loss against Denmark in a World Cup qualifier, but the Danes only out created them by a 1.61-0.84 margin in expected goals.
There is some really nice talent on the Austria roster, led by former Bayern Munich and new Real Madrid left back David Alaba.
The real strength of the Austrians, though, is in their midfield and they have three really talented central midfielders in Marcel Sabitzer and Konrad Laimer, who both play for RB Leipzig, and Wolfsburg standout Xaver Schlager. These three should be able to dominate against both Ukraine and North Macedonia, which I think gives Austria a fantastic opportunity to finish second in this group behind the Netherlands.
The Austrians are led up front by 23-year-old Sasa Kalajdzic, who scored 16 goals in 33 appearances for Bundesliga side Vfb Stuttgart this season and carried a 0.47 xG per 90 minute scoring rate, which was the best on the team. He also scored three of Austria's five goals in their World Cup qualifying matches back in late March.
So, if you're looking for a team that's solid in defense, the midfield, on the attack and has an easy path out of its group, Austria to finish top two in this quartet has a lot of value.
---
The Overrated: Ukraine Simply Not As Good As Record Shows
Ukraine is unbeaten in both Euro and World Cup qualifying, but its one of the most unimpressive stellar runs when you look at its underlying metrics. The Ukrainians only won the expected-goals battle in five of their 11 qualifying matches, and actually only had a +0.9 xGD despite winning qualifying Group B.
When you look at Ukraine's roster, you probably aren't going to recognize a lot of names at first glance. That's because most of their players are with either Dynamo Kiev or Shakhtar Donetsk in the Ukrainian Premier League.
Now, playing for Dynamo Kiev and Shakhtar Donetsk isn't a bad thing, as both clubs qualified for the Champions League last season. However, not playing in one of the top five European leagues does give them a little bit of a knock, because they aren't playing the best competition on a week in, week out basis.
In fact, the Ukrainian Premier League is the 12th-most difficult league to play in based on UEFA coefficients over the past five years.
However, if Ukraine makes it out of the group stage, which is likely if it can beat North Macedonia and draw with Austria, there's one long shot from this Ukrainian team that I love. His name is Ruslan Malinovskyi. He's an attacking midfielder for Atalanta in Serie A, who I'm betting him to lead the tournament in assists.
Malinovskyi actually led the Italian top flight with 12 assists for one of the most prolific attacks in European soccer and had the second-highest expected-assist rate in Italy at 0.49 per 90 minutes. He's the main cog that runs the Ukrainian attack and will be involved in a lot of its goals.
If Ukraine is able to play four or five matches in this tournament and blow out North Macedonia, he could put up some pretty big assists numbers. Here's the best part: he's 125/1 on DraftKings to lead the tournament in assists, so I absolutely loves his value.
---
North Macedonia Enters as Group's Cinderella
It's hard not to feel romantic about North Macedonia. For one, this is its first major tournament in the country's history and two, it's only been a country since 1990. The nation finished third in its qualifying group behind Poland and Austria, then needed to beat Kosovo and Georgia in the qualifying playoffs to reach the tournament.
However, while it's a fantastic story, North Macedonia is one of the three worst teams in the competition. It has a couple of guys on its roster you might recognize like 37 year-old Genoa striker Goran Pandev, who has the most goals and appearances for North Macedonia.
Also in the mix are Eljif Elmas, who is an attacking midfielder for Napoli; Ezgjan Alioski, a left back for Leeds United; and, Enis Bardhi, a winger for La Liga side Levante. Outside of them, though, it's pretty bleak.
During the Euro qualifying stage, North Macedonia didn't put up much of a fight against Poland and Austria. In its four matches against those teams, it lost all four by a combined score of 9-2 and was out-created on expected goals by a 10.77-2.49 margin.
So, even though the last time it was on the pitch it pulled off that historic upset over Germany, I don't see how North Macedonia makes it out of the group.
---
Best Bets for Group C:
Netherlands to win the Euros (+1400)
Austria to finish top 2 in Group C (-106)
Ruslan Malinovskyi to have the most assists in the Euros (+12500)
Group C Projected Match Odds
Read more about BJ Cunningham's EURO 2020 Projections here.
---
» Return to the table of contents «
---
Euro 2020: Group D Odds & Preview
By: Matthew Trebby
| Team | Group Odds | Outright Odds |
| --- | --- | --- |
| England | -215 | +550 |
| Croatia | +300 | +4000 |
| Czech Republic | +900 | +15000 |
| Scotland | +1300 | +30000 |
Group D will be housed in the United Kingdom, with Wembley Stadium and Hampden Park in Glasgow serving as the home stadiums.
The two iconic British venues will be host to four intriguing teams that will look to attack, with one of them entering the tournament as the team with the second lowest odds to win it all.
The Favorite
Oddmakers clearly think this is England's group to lose. Manager Gareth Southgate's men are at -215 odds to win the group and +550 to win the tournament.
On paper, the Three Lions have some fantastic promise. Harry Kane is one of world soccer's best goalscorers, with plenty of playmakers around him. Mason Mount is the only sure thing to feature behind him as the link between midfield and attack.
Out wide, the likes of Phil Foden, Jack Grealish, Mason Greenwood, Marcus Rashford, Bukayo Saka, Jadon Sancho and Raheem Sterling all have legitimate cases to be in the England starting lineup. Good luck to Southgate picking two of them for England's opening match.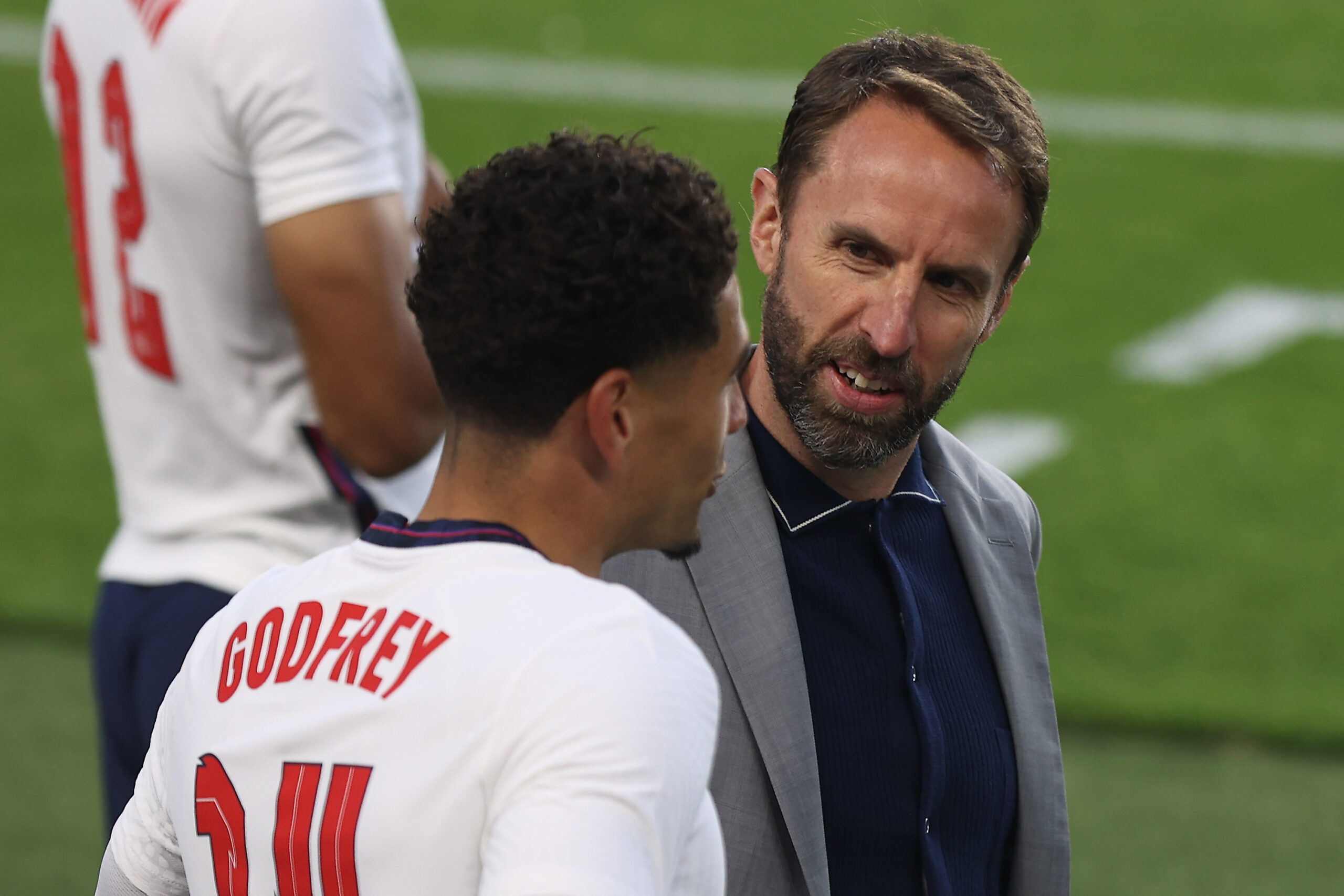 Southgate's preferred formation appears to be a 4-2-3-1 going forward and more of a 4-4-2 when the opposition has the ball. In two friendlies leading up to Euro 2020, Grealish played as a No. 10 behind the striker in the middle of the field. The Aston Villa playmaker thrived wide to the left this season for his club, but Southgate's preference might be to get as many of his attackers on the field as possible, which makes that the ideal formation.
It does seem like that would be Mount's spot in the team normally, though, given how the Chelsea man has been deployed by Southgate since last September.
Don't be surprised if 17-year-old Jude Bellingham is a standout performer for England in the midfield as well. He showed this season with Borussia Dortmund that confidence is not an issue on the ball, becoming a fixture in the starting lineup by the end of the season.
This is the most talented England team in a long time, more than the 2018 squad because of the young attacking options that have broken through. I'm not looking to bet them to win the group or tournament, though.
I'm not backing England to win the group simply because they have been very unconvincing against quality opposition over the past year, and there are two matchups against teams that will look to play with them step for step (Croatia and Czech Republic) and one against a Scotland team that will be up for the game and stay solid defensively.
The main reason to avoid England is a lack of familiarity on the pitch among the squad. No doubt these players are all very familiar with each other, but they haven't actually played much together. Kane has tended to fade in big games throughout his career, and Sancho hasn't hit the same heights for England as he has for Dortmund.
The most reliable player in England's attack is Rashford, who scored a penalty in an unconvincing 1-0 win over Romania on Sunday. It wouldn't shock me if he and Foden started on the wings against Croatia in the opening match.
This squad is talented, no question. But I'll likely be looking to back them come the 2022 World Cup. This summer is just too early.
---
Don't Forget About Us: Croatia Enters as Live Underdog
While England is entering its prime, this is quite possibly the last hurray for Croatia, which sits at +300 odds to win the group.
In September 2020, Ivan Rakitić surprisingly retired from international duty. The Croatians rode a midfield trio of Rakitic, captain Luka Modrić and Inter Milan's Marcelo Brozovic to the World Cup final in 2018, so Chelsea's Mateo Kovacic will likely slide into Rakitić's place.
Modric is 35 and still playing at a crazy high level. Winger Ivan Perisic is 32. Center backs Domagoj Vida (32) and Dejan Lovren (31) return after stellar performances in the last World Cup.
There is youth in this team, but the old guard remains strong. I won't bet against all of these players getting to next year's World Cup, even if it'll be six months later.
The Croatians will control every game because of their midfield, even possibly against England. Modrić and Brozovic are coming off fantastic seasons at club level, with Brozovic anchoring a Serie A-winning midfield. They'll remain composed against England's young talent and focused against the likes of the Czech Republic and Scotland.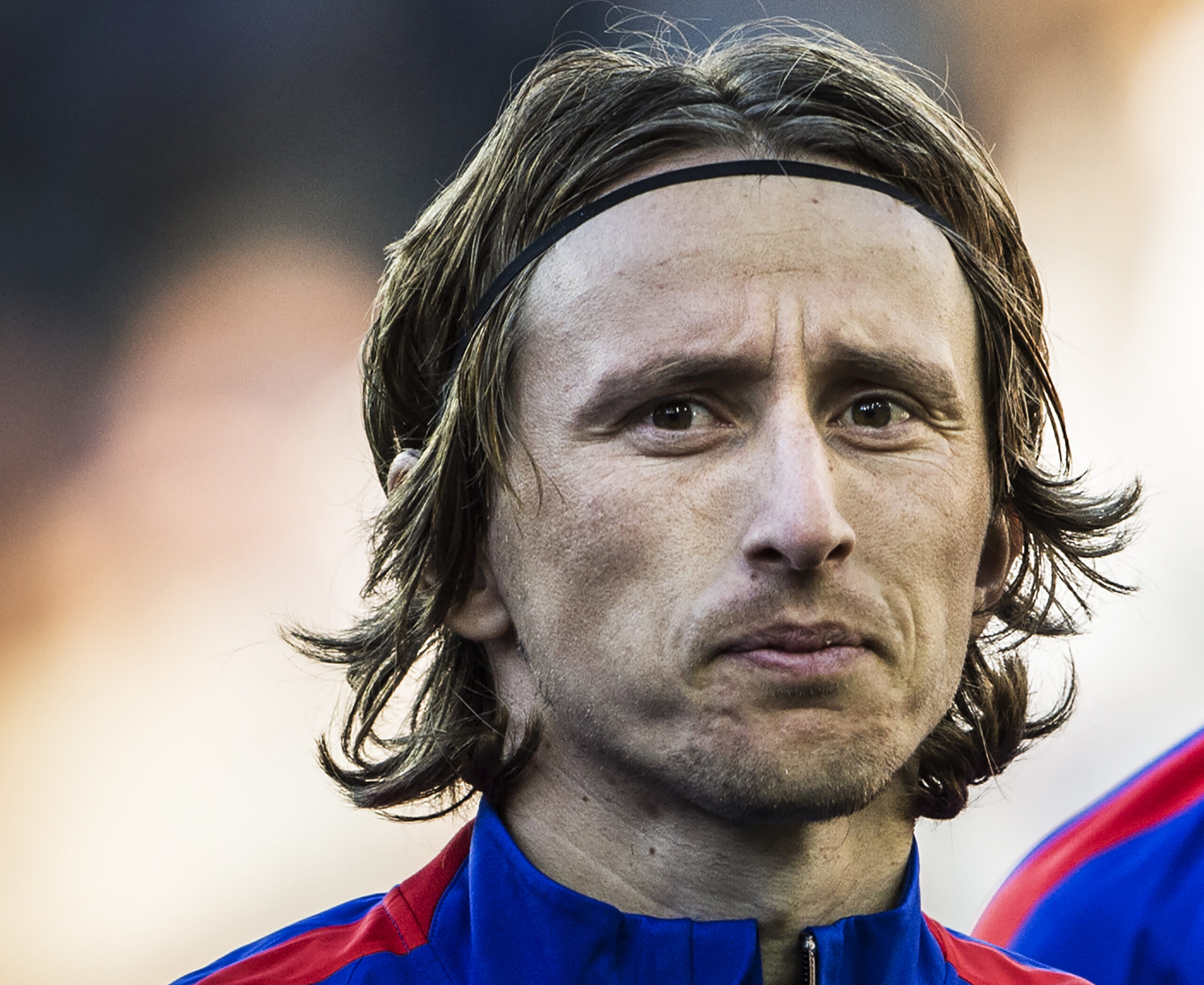 Sleeper Watch: Czech Republic (+400 to reach quarterfinals)
Oddly, you don't want to win Group D.
The winner of Group D gets the runner-up from Group F, which features France, Germany and Portugal. The Group D runner-up gets the runner-up from Group E (Spain, Sweden, Poland and Slovakia). Third from Group D would play either the Group B winner (likely Belgium) or first place from Group C, where the Netherlands are favored.
Bottom line, no team is going to tank in group play. This isn't the NBA.
That means if everything goes as expected, England will win the group. Scotland (I'll get to them in a bit) will likely be the odd team out, which leaves the aforementioned Croatians and Czech Republic.
The Czechs come in having put up very impressive expected goals stats in the qualifying rounds, during which they beat England on home soil.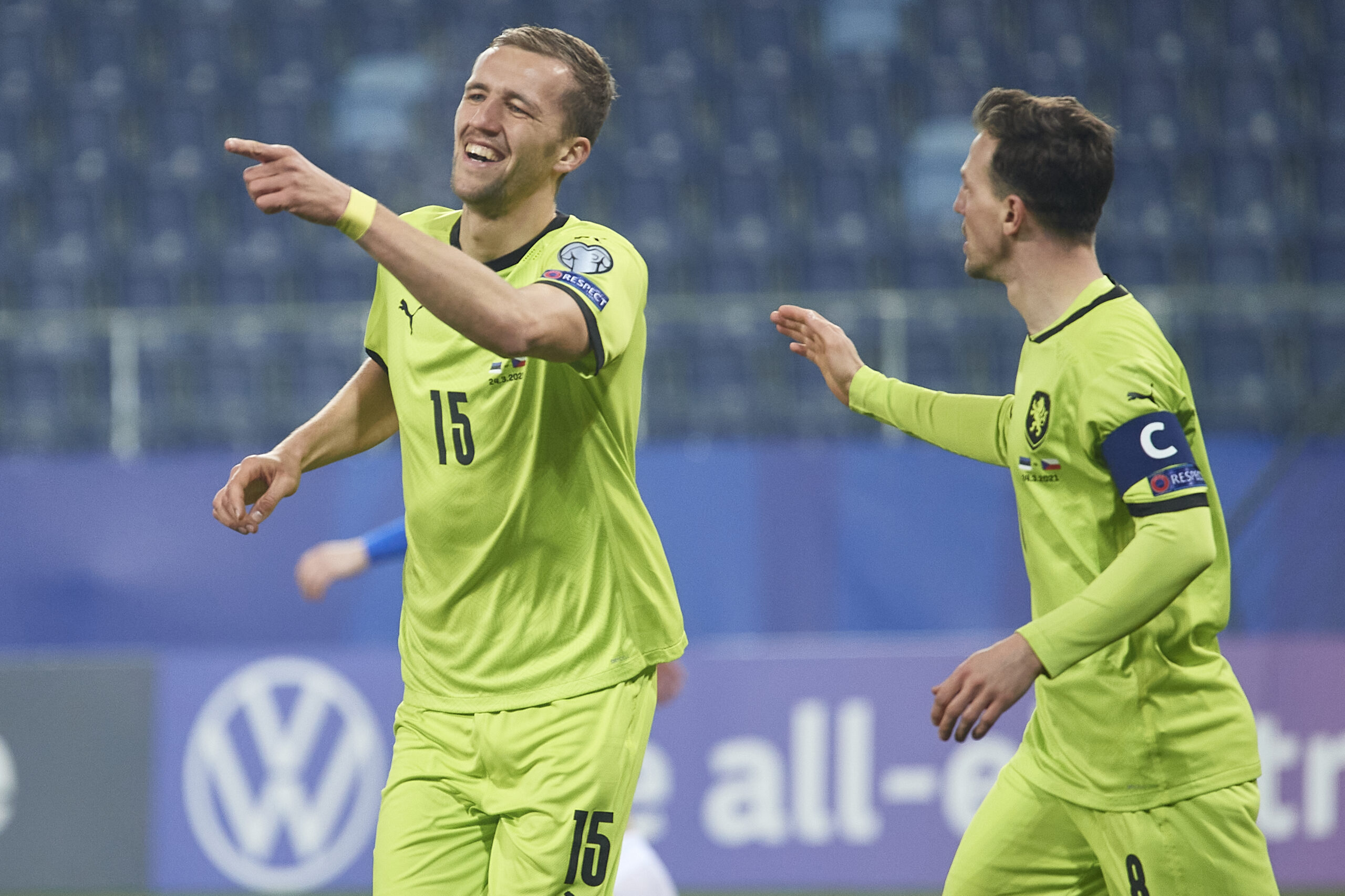 Familiar names include midfielder Tomáš Souček, who will be a menace if he's as effective in the air for his country as he is for West Ham United, and striker Patrick Schick, whose all-around game suits a Czech team that doesn't have much experience on a stage like this.
Two third-place teams notched three points in group play and advanced to the knockout round back in 2016, while a solid goal difference is also crucial. I think the Czechs will take the game to the Scots and collect three points there, even though the game is in Glasgow, and a point from either game against Croatia or England isn't out of the question.
Regardless of where the Czechs finish, as long as it's not atop the group, +400 odds to win a knockout-round game against what likely won't be a powerhouse nation is great value.
---
The Longshot: Scotland
Ever heard of a team with two left backs as its two best players? If not, meet the Scotland national team.
Liverpool's Andrew Robertson and Arsenal's Kieran Tierney give manager Steve Clarke really only one choice of formation given their quality. Scotland has to play a 3-5-2, with Tierney as the left center back and Robertson bursting up and down the left wing as a fullback.
The Scottish midfielder is powered by Aston Villa's John McGinn, who is the active leader in most goals for the national team. That's a problem.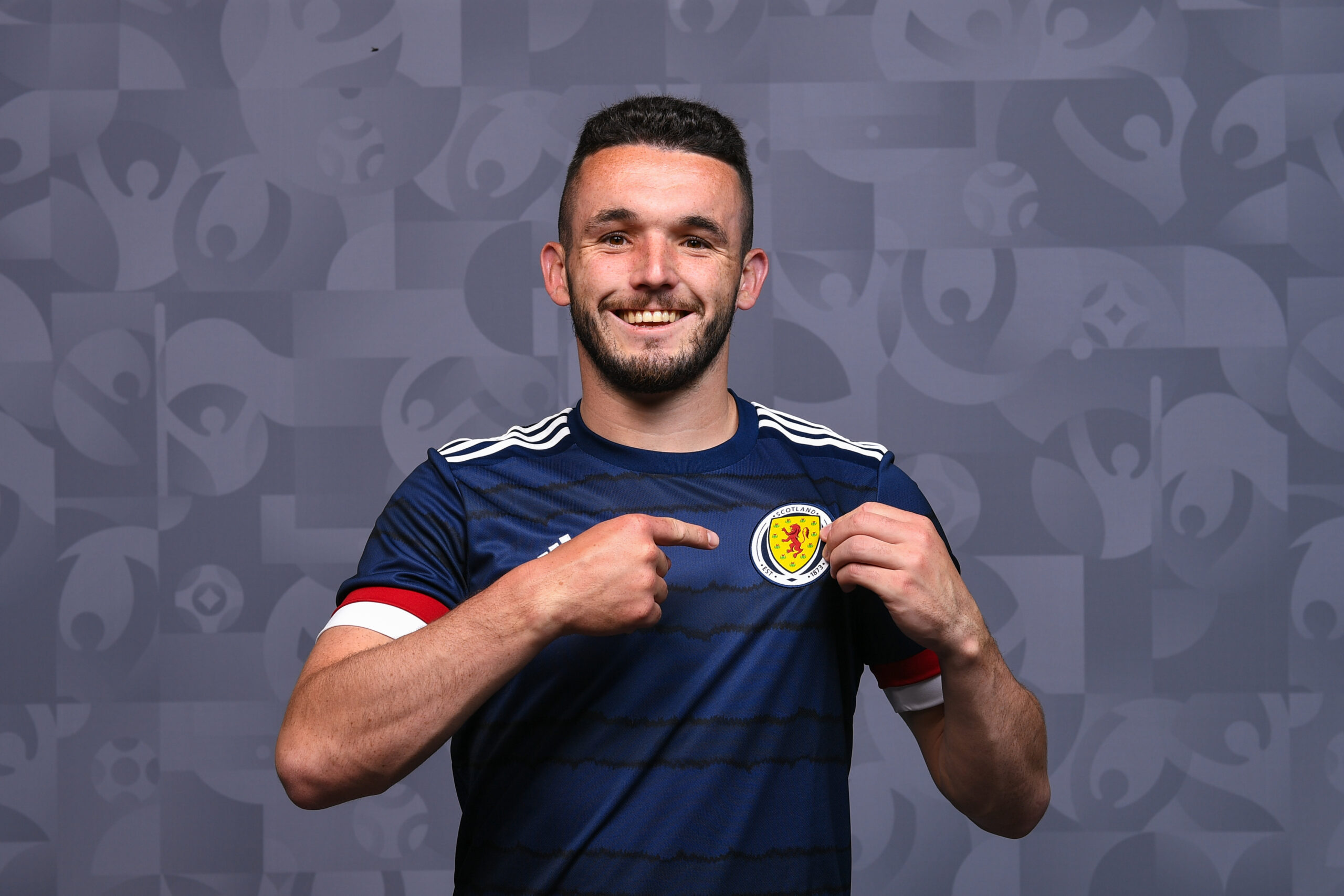 Going forward for Scotland, goalscoring is the biggest concern. Celtic's James Forrest and Ryan Christie are coming off subpar goalscoring seasons, while Ryan Fraser failed to impress at Newcastle. Sheffield United's Oli McBurnie is also out for the tournament due to injury.
Scotland's best hope will likely be Southampton striker Che Adams, who recently opted to represent the nation when it became clear his England prospects were going nowhere.
The Leicester-born forward is athletic and has a solid amount of pace, although finishing isn't his strong suit. He had nine Premier League goals this season compared to 12.12 expected goals, per Understat, which indicates he could be more lethal in front of goal.
---
Best Bets for Group D
The first pick is Croatia to win the group at +300. This number is way too high, because books are clearly all about England.
I think the Three Lions are a tournament or two away from really thriving, because they mostly haven't played much together. Meanwhile, the Croatians know each other inside and out.
These sides face off in the group's first game of the tournament at Wembley Stadium. I trust the Croatians' experience and familiarity with the English team to come in handy to at least get a point. From there, bettors would feel great to have a +300 ticket in their pockets.
Croatia to win Group D (+300)
Czech Republic to reach quarterfinals (+400)
---
Group D Projections
Read more about BJ Cunningham's EURO 2020 Projections here.
Group D Projected Match Odds
---
» Return to the table of contents «
---
Euro 2020: Group E Odds & Preview
By: Jeremy Pond
| Team | Group Odds | Outright Odds |
| --- | --- | --- |
| Spain | -286 | +900 |
| Sweden | +650 | +7500 |
| Poland | +700 | +8000 |
| Slovakia | +1700 | +30000 |
So, this might be up for debate with my Action Network colleagues, but Group E has to be one of the two easiest quartets to handicap in the upcoming Euro 2020 soccer tournament.
Three-time champion and 2010 World Cup winner Spain headlines the foursome, with oddsmakers making it a sizable -286 favorite to win the group. I actually find value on that lofty number, due to the fact I have Spain sitting closer to -350 odds to win the group and reach the knockout round.
However, I have no desire whatsoever partaking in that kind of price. Instead, we'll look at the other three Group E players — Sweden, Poland and Slovakia — to see if there's better, legitimate value in this extremely top-heavy group.
That said, let's see what we could have on deck when play commences.
Spain Should Reign Supreme Minus Veteran Ramos
All roads to the knockout stage start and end with Spain. It's as simple as that.
As usual, La Furia Roja comes in loaded with talent and depth at all positions. Manager Luis Enrique has the unenviable task of piecing together a Starting XI that can make a deep run — and potentially even win the title — in this European showcase.
Enrique has already taken a step toward the future when he left one of the nation's most decorated players of his Euro roster.  Captain Sergio Ramos is not part of the squad, which will mark the first time the defender won't feature with La Furia Roja since the 2004 edition of this competition.
Fortunately for Spain, Enrique has plenty of talented and viable replacements at his disposal, including Jordi Alba (Barcelona), Pau Torres (Villarreal), Aymeric Laporte (Manchester City) and Marcos Llorente of Atlético Madrid.
Offensively, Spain is led by standout striker Álvaro Morata. The Juventus star is coming off a brilliant campaign in Serie A, where he racked up 20 goals and 12 assists in 44 matches across all competitions.
Expect Gerard Moreno, who led Villarreal to a Champions League berth via its win over Manchester United in the Europa League final, and Manchester City standout Ferran Torres to provide even more firepower in his vaunted attack.
Yet, perhaps the most important part of this Spanish machine is Thiago Alcântara. The Manchester City midfielder will be the engine that makes La Furia Roja go, providing field vision and impressive skills when orchestrating the offense from the middle of the pitch.
And if you fancy Alcântara for the Golden Ball, awarded to the tournament's best player, you have to be drooling at the +7500 odds you're getting at DraftKings to take home the honor. I've already played him at those long odds, plus I threw in Morata at +5000 for more coverage.
If Spain — the only nation in the group to ever reach a Euro final (see graphic below) — is to capture the championship, one of those stars is the likely winner of that award. Needless to say, both would be a fat payouts in futures wagers.
---
| Team | Appearances | Best Performance |
| --- | --- | --- |
| Spain | 11th | Winner: 1964 | 2008 | 2012 |
| Sweden | 7th | Semifinal round: 1992 |
| Poland | 4th | Quarterfinal round: 2016 |
| Slovakia | 2nd | Round of 16: 2016 |
---
Bottom line, this is Spain's group to lose and I honestly don't see that happening. Sweden and Poland could give it fits, with both sides possibly able to squeak out a draw against the group favorite. However, you should fully expect La Furia Roja to roll through their foes entering the knockout round.
If my forecasting of how the five other groups play out, I expect Spain to get Czech Republic in the Round of 16 matches. A win there would set up a potential showdown with either England or Germany in the quarterfinals.
Obviously, not everyone is going to be as fortunate as France when it comes to potential paths to the crown, so Spain will have some work to do heading down the line if they're going to win their first European championship since the 2012 edition of the tournament.
---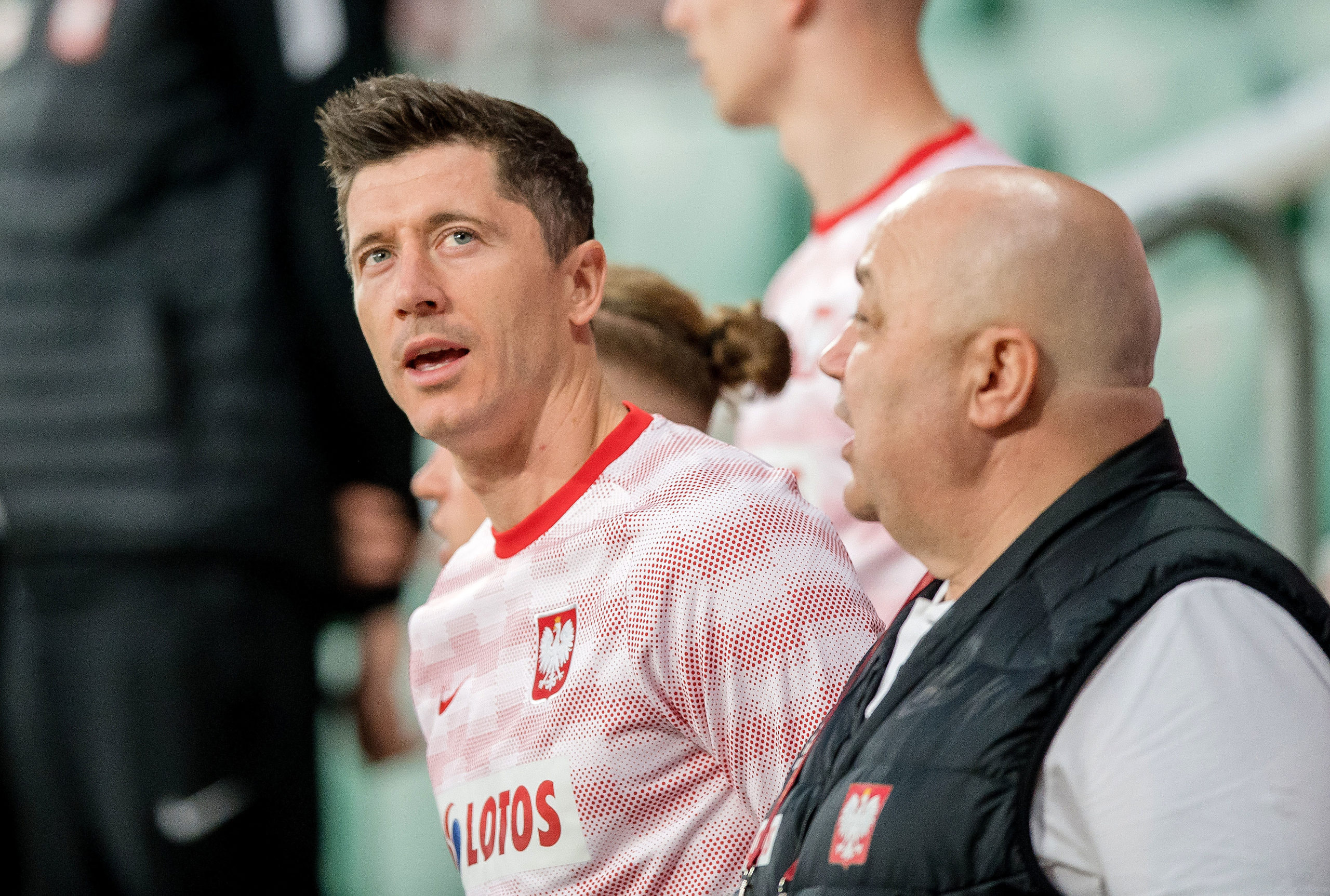 Poland Provides Plenty of Value as Live Longshot
Any nation with Robert Lewandowski on its roster has to be taken seriously in the group stage of this type of competition. It's as simple as that.
The Bayern Munich talisman enters this tournament following a record-setting campaign with the Bundesliga champion, recording a whopping 41 Bundesliga goals to break German legend Gerd Müller's mark that stood for close to five decades. Lewandowski missed a handful of matches due to injuries as well, so who knows what the tally would have been had he been fit.
You would have to think Lewandowski is going to enter this tournament with some hunger in his chance at redemption. He was ineffective in the 2018 edition of this competition, going scoreless through three group-stage games.
I don't foresee Poland having issues going forward, with arguably the world's best striker and solid midfield led by Karol Linetty and Grzegorz Krychowiak,. However, I do have concerns with its defense.
The White and Reds don't have much to write home about in the back other than two quality goalkeepers in the squad in Łukasz Fabiański and Wojciech Szczęsny. Unfortunately, Poland can't play its netminders at the same.
---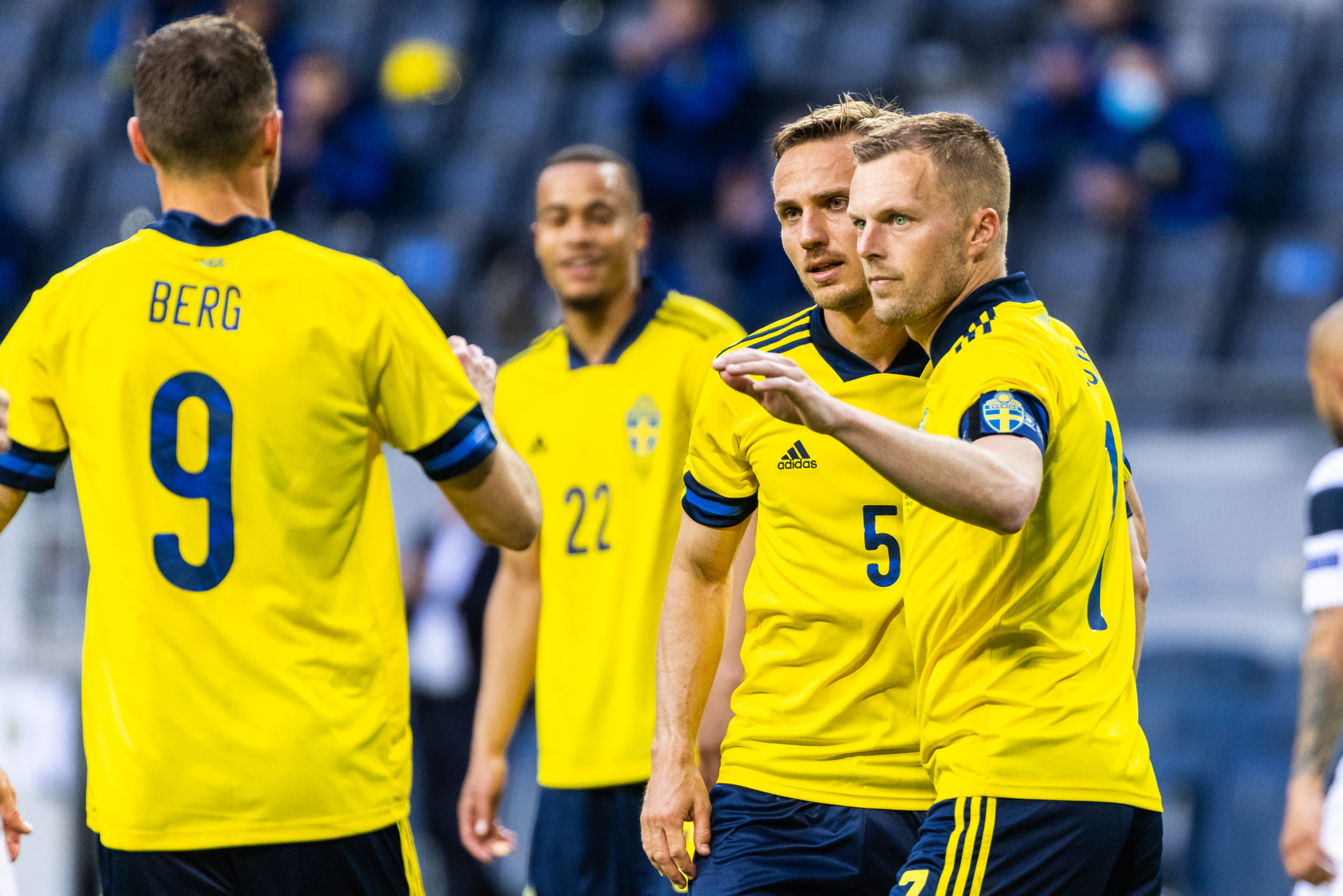 Sweden Looking to Surprise Tournament Field
Manager Janne Andersson has really turned things around for Blågult (The Blue and Yellow) since taking the reins five years ago. Andersson led Sweden to a 2018 World Cup appearance, which marked the first time it qualified for the competition since the 2006 edition of the tournament held in Germany.
Sweden, which has never won this event and was failed to get out of the group stage last time this tournament was held, had its best showing back in 1992 when it reached the semifinal round. Now, it will try to reach the knockout phase of this latest edition and play the role of spoiler.
Robin Quaison, who plays for Bundesliga side Mainz 05 in Germany, led Sweden in qualifying with five goals. However, look for  21-year-old wunderkind Alexander Isak from La Liga club Real Sociedad to be the potential breakout star. Isak scored 17 goals for his La Liga side, so the nation is hopeful that form carries over at this tournament.
Yet, perhaps the most important player for the Swedes is RB Leipzig standout Emil Forsberg. The Red Bulls' veteran was a big part in the Bundesliga outfit's second-place finish in the German top flight, recording seven goals. If the winger, who was Sweden's midfielder of the year in 2016 and 2017, can maintain his club form he could be a problem to opponents on the flank
I had a tough time trying to decide between Poland and Sweden in regard to which country will follow Spain into the knockout round. And obviously, that's largely due to Sweden's brilliant record against Poland of late. However, with these countries so close in the betting market to advance, I just found that tiniest extra value on Poland to be just enough to put it ahead of Sweden.
---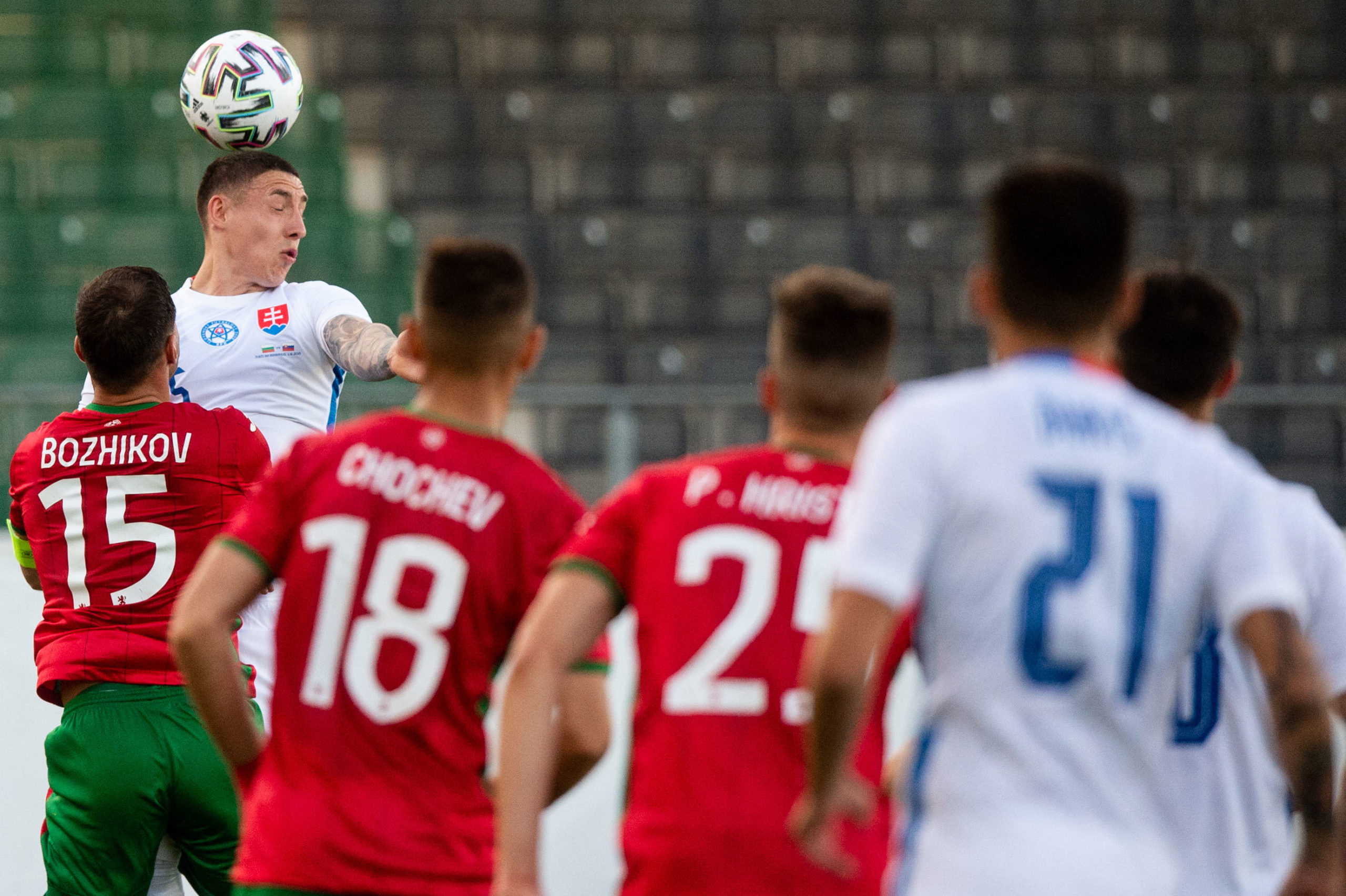 And Then There's Lonely Underdog Slovakia
It makes complete sense that the weakest team in the group had to take the hardest road to get to this competition.
The Repre wound up third in their qualifying group, which meant it had to reach tournament via the playoff round. Slovakia, which compiled a pretty flat 4-3-1 (W-L-D) record on its way to 13 points, had to take the Path B route, was up to the task. The Repre bounced the Republic of Ireland via penalty kicks in the semifinal round before earning a 2-1 win over Northern Ireland to advance.
Bottom line, head coach Štefan Tarkovič has his work cut out for him. Tarkovič, who was an assistant under former manager Pavel Hapal before being given the job this past December, is going to have to find a way to scratch out at least one win to even think about booking a place in the knockout round.
Expect captain Marek Hamšík, who plays for Swedish outfit IFK Göteborg, to lead things centrally for Slovakia. He should get some help going forward from teammates Juraj Kucka and Róbert Boženík, with each player recording three goals in the qualifying matches.
---
Best Bets for Group E:
Poland To Finish Second (-106)
Slovakia To Finish Last (-155)
Álvaro Morata To Win Golden Boot (+2700)
Thiago Alcântara To Win Golden Ball (+7000)
Note: Finally, if you're interested in trying to figure who Spain or anyone else from Group E might face in the knockout round, I found this cool tournament predictor that allowed me to forecast various ways the group stage could play out. It helped me strategizing my wagers, both for futures plays and group-stage matches, so maybe it will help you as well.
---
Group E Projections
Read more about BJ Cunningham's EURO 2020 Projections here.
Group E Projected Match Odds
---
» Return to the table of contents «
---
Euro 2020: Group F Odds & Preview
By: Anthony Dabbundo
| Team | Group Odds | Outright Odds |
| --- | --- | --- |
| France | +148 | +500 |
| Germany | +165 | +900 |
| Portugal | +300 | +800 |
| Hungary | +4000 | +50000 |
When the European Championships expanded from 16 to 24 teams ahead of the 2016 competition, one of the criticisms of the move was that there would be fewer "groups of death" with more three or four high-quality sides going at it in the opening stage.
However, this edition of the soccer showcase has a clear group you absolutely don't want to be in, though, and it's Group F that's loaded with star power.
France, the reigning World Cup champion, Portugal (the 2016 Euro winner) and 2014 World Cup titlist Germany are in this group and all have a legitimate shot to win the competition.  All three nations have implied odds 10% or higher to lift the trophy next month in London.
This group gets underway on June 15 when Hungary hosts Portugal and Germany takes on France. The Hungarians are clear underdogs to advance, but do get two group games at home to try to level the playing field a bit.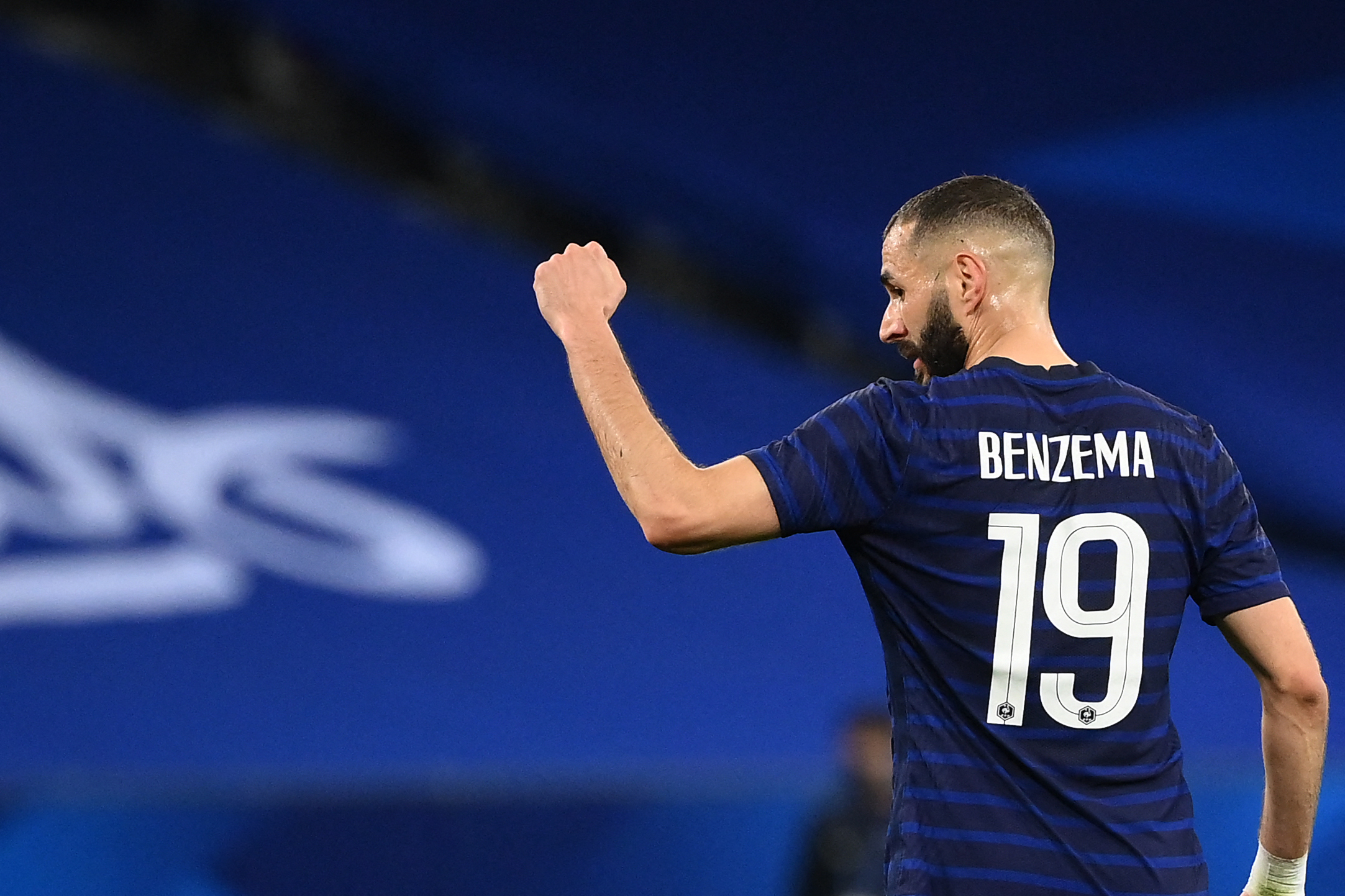 Juggernaut France Favored to Win Euro Crown
France is the consensus favorite to win the tournament, but will be tested much more in the group stage than it was in the World Cup or last European championship.
The French have a plethora of attacking talent, buoyed by the return of Karim Benzema (Real Madrid) up top to replace striker Olivier Giroud (Chelsea) in the starting lineup. He'll make the country even more dangerous on the attack, which will line up in a conservative diamond 4-4-2 formation of sorts.
Eight of the 11 starters from the World Cup final are expected to start again, but rotation will be a key given how many minutes their key players have played for their domestic clubs.
France will start four natural center backs with Benjamin Pavard (Bayern Munich) on the right; Lucas Hernandez (Bayern Munich) on the left; Raphael Varane (Real Madrid); and, Presnel Kimpembe (Paris Saint-Germain) in the middle. That's three of the same four from the 2018 squad, with Kimpembe replacing Samuel Umtiti.
The midfield is anchored by the pairing of N'Golo Kanté, fresh off his dominant performance in the Champions League final for Chelsea and Paul Pogba of Manchester United. The French don't have a lot of midfield depth, but Adrien Rabiot (Juventus) is the third expected starter, replacing Blaise Matuidi.
Antoine Griezmann (Barcelona) is a nailed  at the point of the diamond, with the pace and quality of Kylian Mbappé (PSG) and the experienced Benzema up top for Les Bleus.
France scored lots of goals against Croatia and Argentina at the last World Cup, because of individual quality of Griezmann and Mbappé, but it's absolutely a defense-first team under manager Didier Deschamps. The French are difficult to break down, they're excellent on set pieces and cruised through qualifying.
Things could go wrong for them if Kanté or Pogba pick up an injury, but otherwise, it's hard to see what derails France besides the normal, single-elimination variance of a knockout tournament.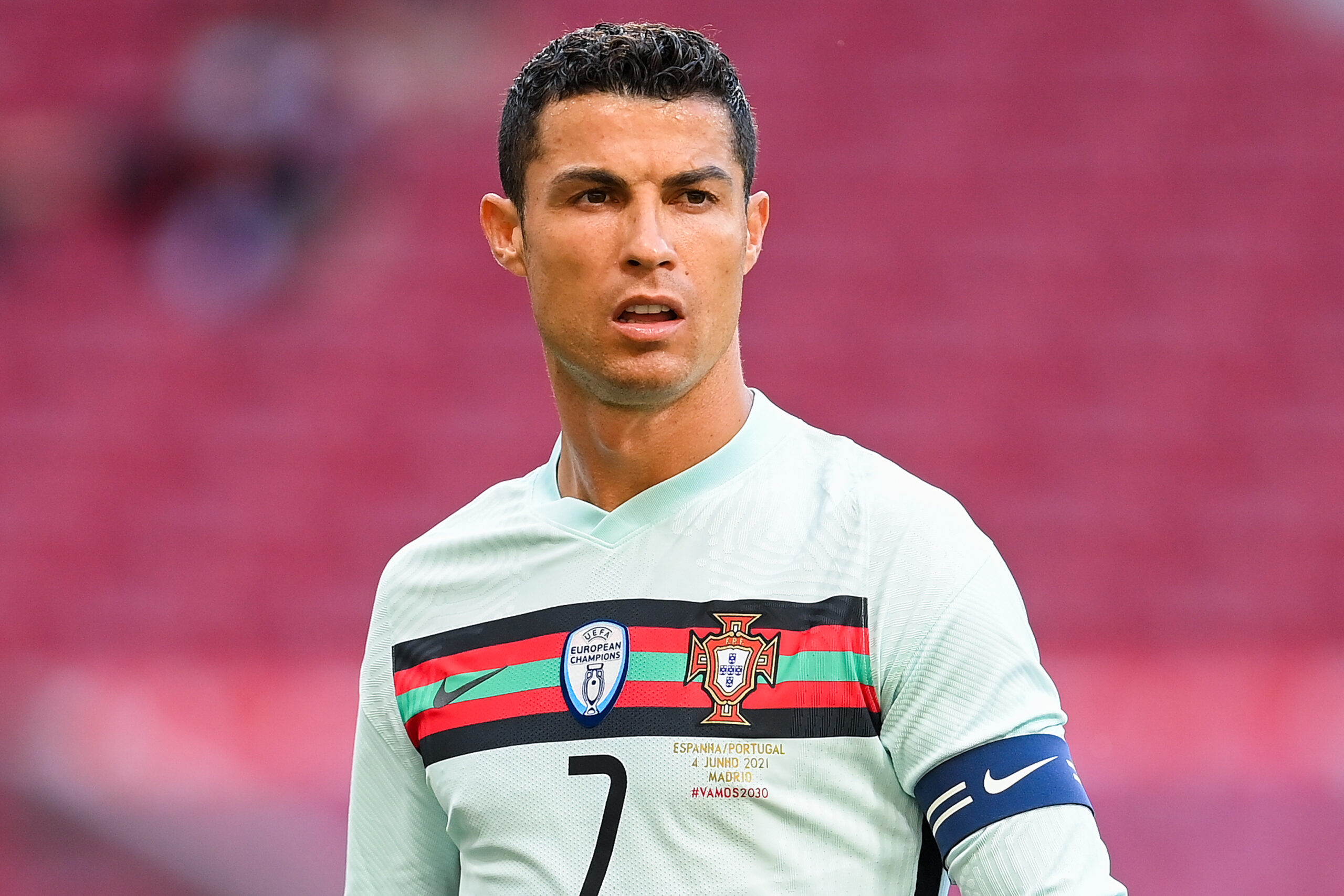 Ronaldo, Portugal Could Upset Group F Apple Cart 
I'm invested in Portugal to win this tournament, because unlike 2016 when it was absurdly lucky and captured the title despite winning one game in regulation, it's coming in with loads of talent at peak age.
The formula for winning in international football doesn't usually start with the attack or the high press, like it does in club football. A solid defensive base,  some good midfielders who can control a game and a striker are often enough to carry a team into the deeper stages of the tournament.
Portugal is anchored by the old, but still excellent with 38-year-old center back Pepe (Porto) leading the way. He'll partner with Manchester City breakout star Rúben Dias (Manchester City) in defense. Portugal has the best fullback duo in the tournament via João Cancelo (Manchester City) on the right and Raphael Guerrero (Borussia Dortmund) on the left.
Both are solid going forward, while Cristiano Ronaldo (Juventus), Diogo Jota (Liverpool) and Bernardo Silva (Manchester City) are as good of a front three as any in this tournament. Behind those them will be Bruno Fernandes (Manchester United) pulling the strings and Rúben Neves (Wolves) in the central midfield.
This Portugal side has balance, upside and enough of a backbone to rely on in big knockout matches. The only concern would be the potential draw, where the group runner-up would see England in the round of 16.
However, if France and Portugal are safely through to the knockout stage ahead of their final group game, both could play rotated squads in the game.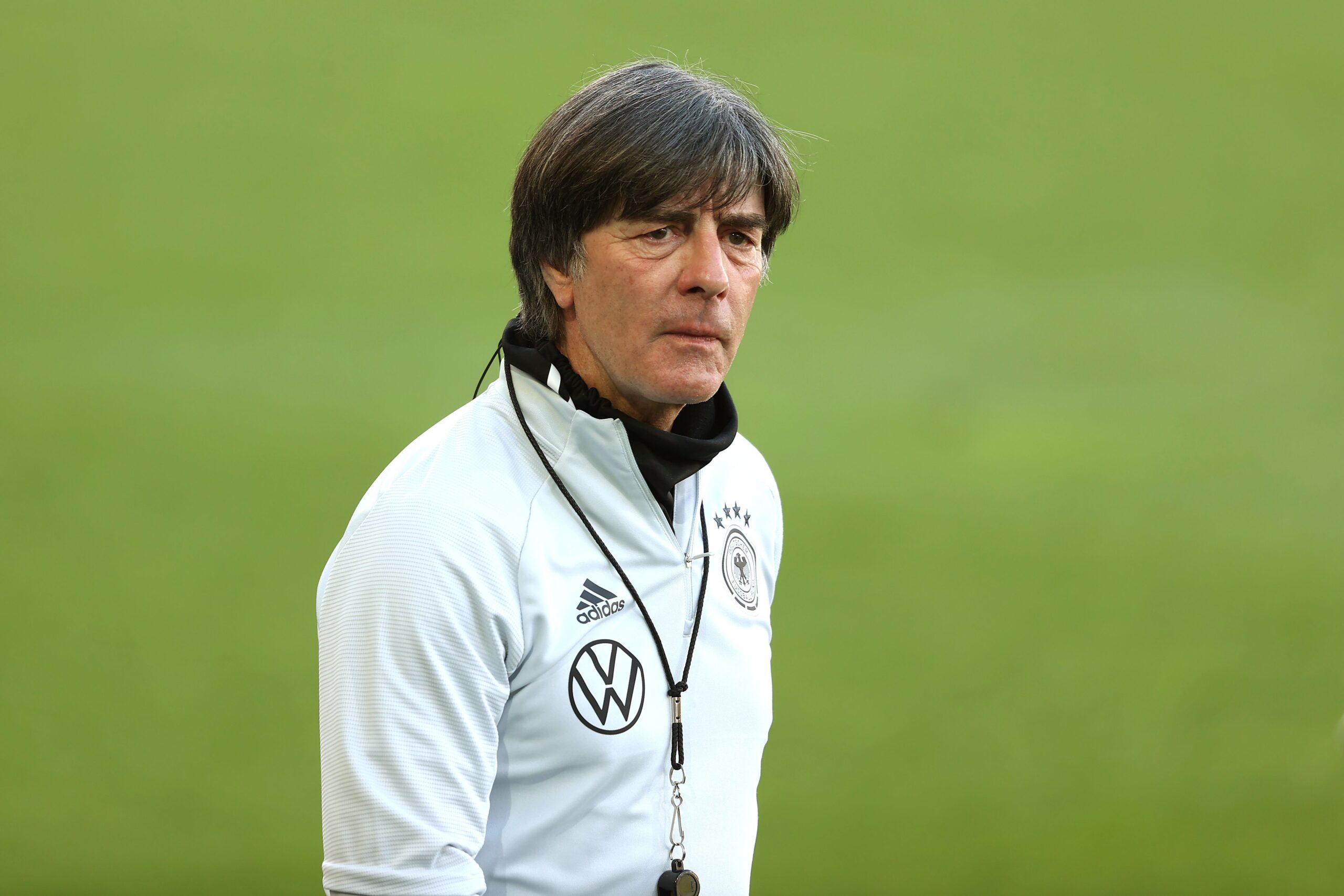 Continue Fading Germany in Löw's Swan Song
The German national team has fallen off from its prominence since winning the World Cup. It suffered a 2-0 defeat against France in the Euro semifinals. It was also eliminated in the group stage at the 2018 World Cup.
The nation also endured an embarrassing 6-0 defeat at the hands of Spain in the Nations League, plus a stunning loss to North Macedonia in its World Cup qualifying group.
This is the final international tournament for manager Joachim Löw, who will depart following the competition. Löw doesn't have a set best 11, which is always a concern for a team in flux. He's experimented with a back three to solve their defensive woes.
Löw could go to a 4-2-3-1 formation, with a defensive pairing of Antonio Rudiger and Mats Hummels in central defense. That's probably his best bet after Niklas Sule and Robin Koch were embarrassed by Spain.
Löw has featured Atalanta left wing back Robin Gosens at left back and the midfield trio of Leon Goretzka (Bayern Munich), İlkay Gündoğan (Manchester City) and Joshua Kimmich (Bayern Munich) is probably their best midfield group.
However, Löw then has to navigate his attackers with Serge Gnabry (Bayern Munich), Timo Werner (Chelsea), Thomas Muller (Bayern Munich) and Leroy Sané (Bayern Munich) rotating in. Kevin Volland (Nice) and Kai Havertz (Chelsea) are additional attacking options, while Florian Neuhaus impressed for Borussia Mönchengladbach and Germany in recent months in the midfield.
Unlike the other teams in this group, the German defense is unsettled. Its midfield might lack enough defensive solidity. Its manager is on the way out. The talent is undeniable and Germany will still be a difficult out, but it's easy to see how it loses its first two games to France and Portugal. Then, it would find itself on the outside looking in through the third-place tiebreakers.
A blend of three projections systems puts the Germans chances of advancing at 75% from this group. Given the +660 being offered (13.16%), that's almost a 12% edge that they will bow out before the knockout stage.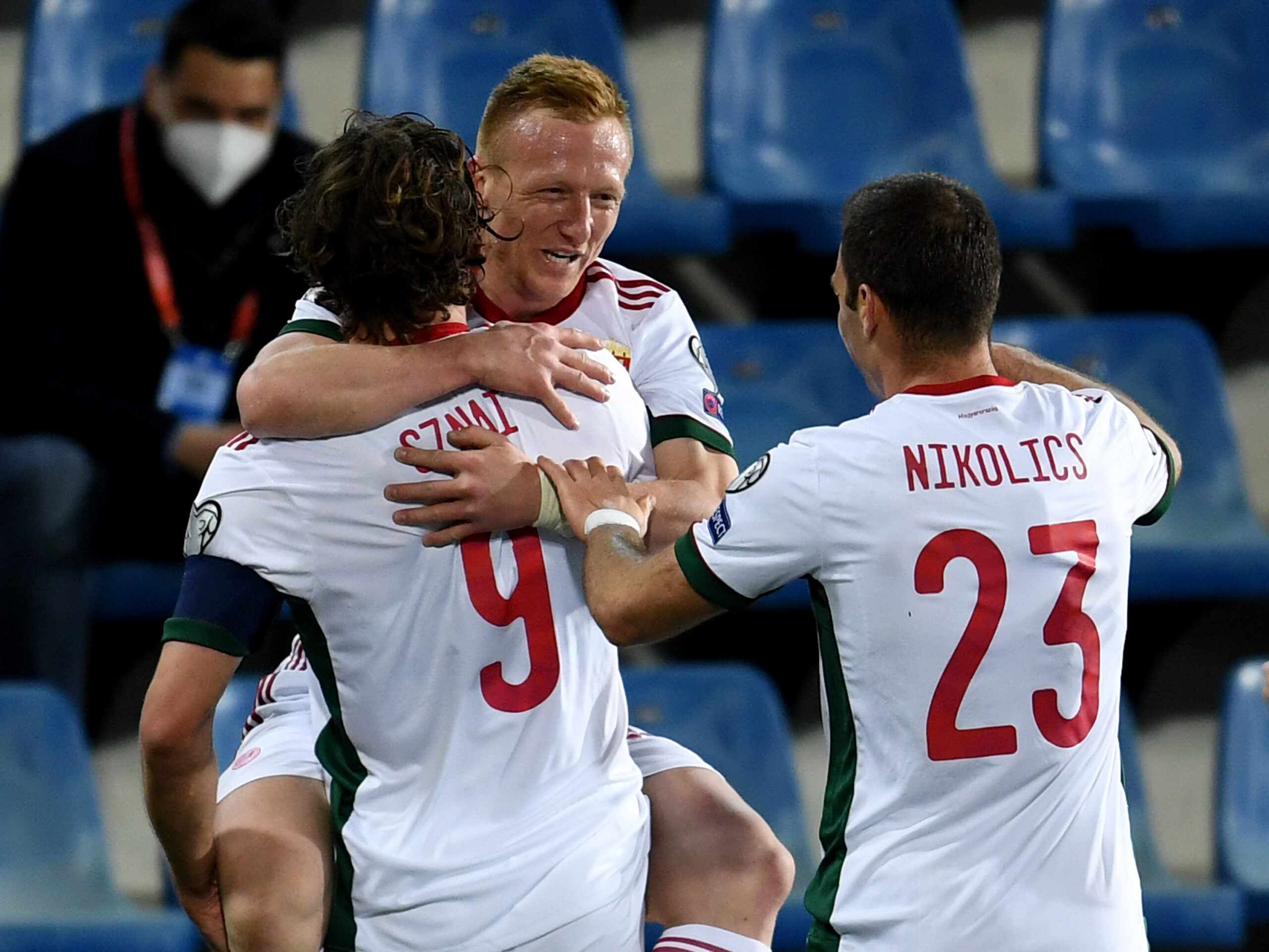 Hungary & More Analysis
Hungary has some decent players, but ultimately doesn't have nearly enough firepower to hang in this group. The squad has been a decent sleeper to advance in any other group, but it'll be a heavy underdog in all three matchups, even the two games they're playing on home soil.
I wouldn't expect France vs. Portugal to feature a ton of goals, and I'll be looking to play an under in that matchup, especially if we see rotated sides. It will depend on the situation and who needs what to qualify, but both teams' styles contrast each other in ways that make for a cagey affair without a ton of scoring chances.
---
Best Bets for Group F:
Portugal to win the tournament (+800 or better)
Germany to not qualify for the knockout stage (+600 or better)
France Pick'em (-125 or better) vs. Germany in the opening group game
Group F Projections
Read more about BJ Cunningham's EURO 2020 Projections here.
Group F Projected Match Odds
---
» Return to the table of contents «
---
How would you rate this article?
This site contains commercial content. We may be compensated for the links provided on this page. The content on this page is for informational purposes only. Action Network makes no representation or warranty as to the accuracy of the information given or the outcome of any game or event.