Women's US Open First-Round Betting Preview: 5 Best Values for Tuesday
Credit:
Geoff Burke-USA TODAY Sports. Pictured: Aryna Sabalenka
WTA betting action on Day 2 at the US Open will get underway at 11 a.m. ET on Tuesday.
Brett Farrenkopf highlights his five favorite plays, featuring a few underdogs.
The first two will start at 11 a.m., and the final is schedule for 9 p.m. ET.
No time to rest with Day 1 in the books as we have 64 more US Open first-round women's matches on the docket for Tuesday.
I found five bets that hold value, starting with two Americans in the morning. Let's get to it.
Francesca Di Lorenzo +165 vs. Veronika Kudermetova
Tuesday, 11 a.m. ET
This should be a highly-competitive match featuring two of the more unheralded younger talents on Tour. Both 22-year-olds are having solid years.
Kudermetova has seen better results in 2019, especially on hard courts, but she also played in more Tour events. The Russian also had a head start on Tour while Di Lorenzo attended Ohio State for two years.
Despite being less accomplished and potentially even less talented, I think Di Lorenzo has a ripe chance for an upset.
Kudermetova is a very power-based player who looks to hit through the court to overpower her opponents. Meanwhile, Di Lorenzo is the opposite, a crafty lefty looking to grind out points and force her opponent into errors.
The slower than normal US Open courts should help Di Lorenzo, who will have a better chance to get more balls back and construct points to her liking.
Di Lorenzo can also draw on the fact that she made it through qualifying last year and then beat Christina McHale in the first round. On the other hand, Kudermetova is just 1-2 in qualifying in two stints in NYC.
Kudermetova is the rightful favorite, but I think the price is too high.
Note: I would bet Di Lorenzo down to +145.
Jessica Pegula -135 vs. Alize Cornet
Tuesday, 11 a.m. ET
Fading the unpredictable Cornet as an underdog is always a tough proposition, as the Frenchwoman is always capable of mentally wearing down her competition. You never know when she'll take multiple medical timeouts in a set or pull other antics to ice her opponent.
However, I think Pegula will be unfazed in a great spot here. The 25-year-old American has had a career-best summer, including her first WTA title in Washington DC.
Pegula has taken a real liking to the hard courts with solid results during both the winter and summer swings in 2019. She still struggles against elite competition, but Cornet is far from that level at this point in her career.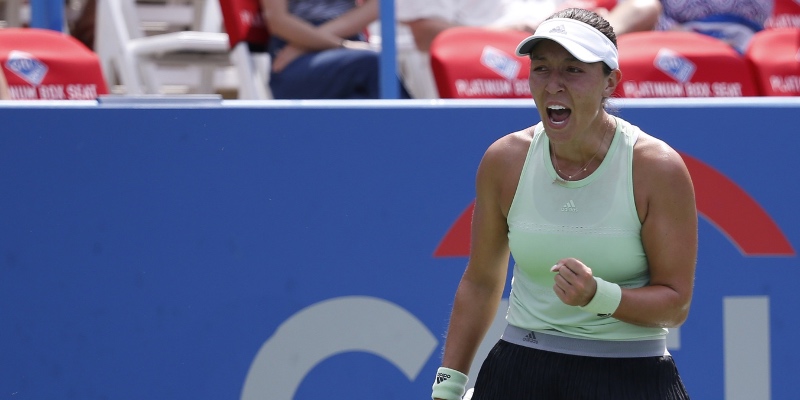 I do have a bit of a worry here, though.
Pegula's two losses this summer both oddly came against Zarina Diyas on back-to-back days n Cincy. In those matches, when Diyas got in trouble, she constantly used moon balls with great effectiveness. That could illustrate a weakness Cornet will look to exploit.
Hopefully, Pegula and her coach have figured out a strategy to stifle that tactic because Cornet will throw everything at her opponent.
Bottom line: Pegula currently has more talent and has flashed superior form in recent months.
Note: I would bet Pegula up to -145.
Yafan Wang +230 vs. Caroline Wozniacki
Tuesday, 2:30 p.m. ET
This is one of my favorite first-round value bets.
Wozniacki has really struggled throughout 2019. The Dane has won more than two matches in a tournament only once all year (on the Charleston clay, her worst surface). Between her form and lingering health issues, Wozniacki is a prime fade as a favorite right now.
Meanwhile, Wang is in the midst of an outstanding season during her first full year on Tour. She secured her first ever top-10 win (on a hard court in Miami) and even won a hard court title earlier this year in Acapulco, defeating two tremendous players in Donna Vekic and Sofia Kenin along the way.
While the historical hard court results are there, she did struggle some this summer with a 2-3 record. None of the losses were terrible post-Wimbledon, but she'll probably need to pick up her level a tad to defeat the former US Open finalist.
Since neither player has a powerful game, winners will be tougher to come by. You can expect some long, grinding points from start to finish.
Wang did lose their only career meeting which came on a hard court, but that match came back in 2015, which doesn't mean much. I make Wozniacki a much shorter favorite and see considerable value on the underdog here.
Note: I would bet Wang down to +180.
Aryna Sabalenka -130 vs. Victoria Azarenka
Tuesday, 7 p.m. ET
Considering the expectations heading into 2019, Sabalenka has had an overall disappointing year to date. She did win her first tournament of the season but has really struggled ever since.
However, she has regained her form this summer, advancing to the final in San Jose. The 21-year-old Belarusian has also played some decent matches in defeat.
I'm banking on her continuing that recent form and pulling from the good vibes she enjoyed last year in NYC. She was arguably the second-best player in the 2018 US Open behind champion Naomi Osaka, who snuck by Sabalenka in three sets in the fourth-round.
Sabalenka will take on fellow countrywoman Azarenka, who has received a lot of love from bookmakers this summer. But despite being favored in five of six matches, she only won three and lost as a favorite to Dayana Yastremska and Donna Vekic twice. I really haven't seen anything all year that would lead me to believe Azarenka has more class than Sabalenka at this moment.
After opening as a very slight underdog, Sabalenka has ballooned up to a -130 favorite. Both players could win this match, but Sabalenka has the higher ceiling and the power to blast Vika off the court.
Note: I would bet Sabalenka up to -135.
Anna Kalinskaya +285 vs. Sloane Stephens
Tuesday, 9 p.m. ET
Like Stuckey asked me over the weekend, "Will Sloane win the tournament or lose to Kalinskaya?" Given her draw and history, those seem like two of the likelier outcomes for the American.
For someone who has shown no form this summer and tends to struggle in the first round of Grand Slams, Kalinskaya is the last qualifier Stephens wanted to draw.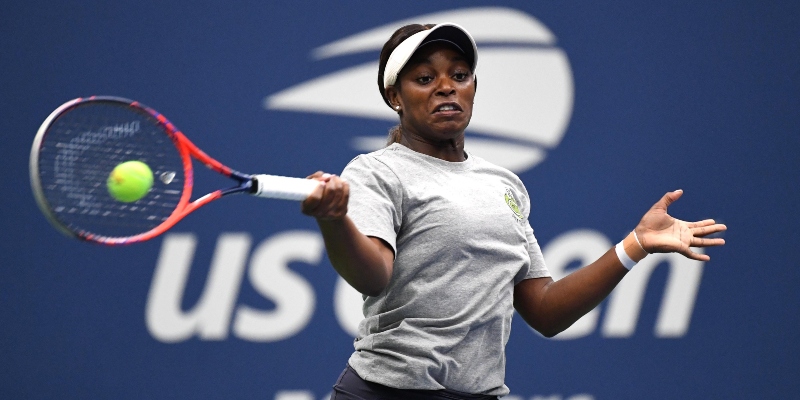 Kalinskaya recently had her best career result, making the hard-court Final in Washington D.C. The 20-year-old Russian has a good amount of talent but is just starting to play in the main draw on Tour-level events. She also came through qualifying with three wins that will boost her confidence even more.
On the opposite end of the spectrum, I have no idea where Stephens' head is at. She's just 1-3 this summer with three uninspiring losses as a substantial favorite.
Her play has become so passive, as she's rarely gone into attack mode against recent opponents. Sloane is arguably the best counter-attacker on Tour, but it pays to be aggressive against inferior competition, which she has not demonstrated of late.
That said, Stephens doesn't always need great form coming into a tournament to win it. A perfect example of that came in Miami last year. The talent is obviously there.
After opening as a +350 underdog, Kalinskaya quickly got bet down fairly hard, but I still think she holds value at her current price against the vulnerable Stephens.
Note: I would bet Kaliskaya down to +225.
How would you rate this article?